<< BACK TO BLOG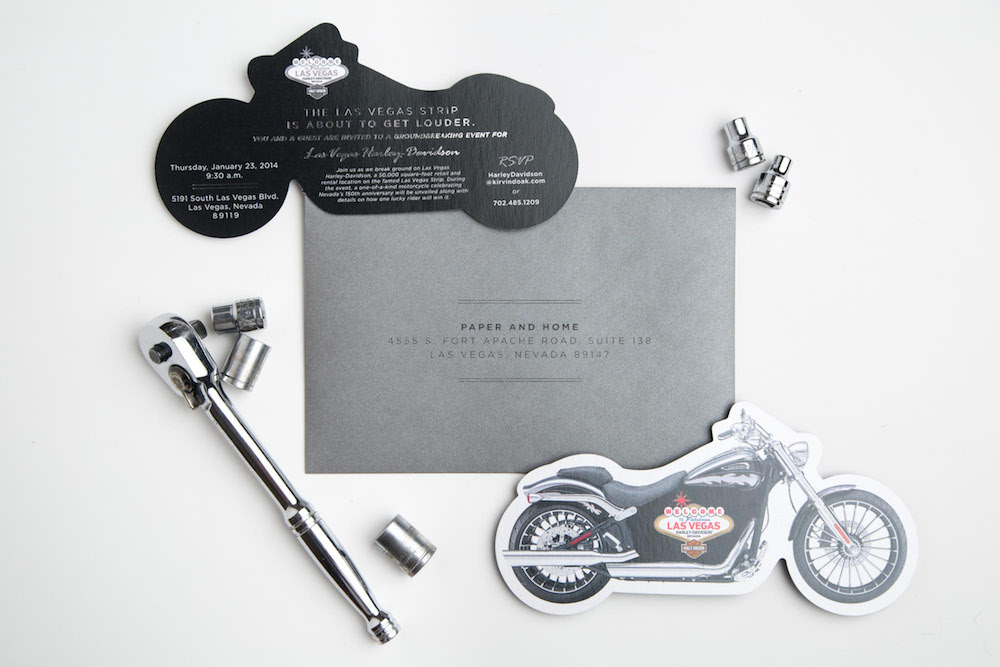 We created these corporate invitations for the launch of the new Harley Davidson Las Vegas, right on The Strip. Thanks to their agency Kirvin Doak, we had an opportunity to create something really unique to celebrate this iconic brand's new iconic location.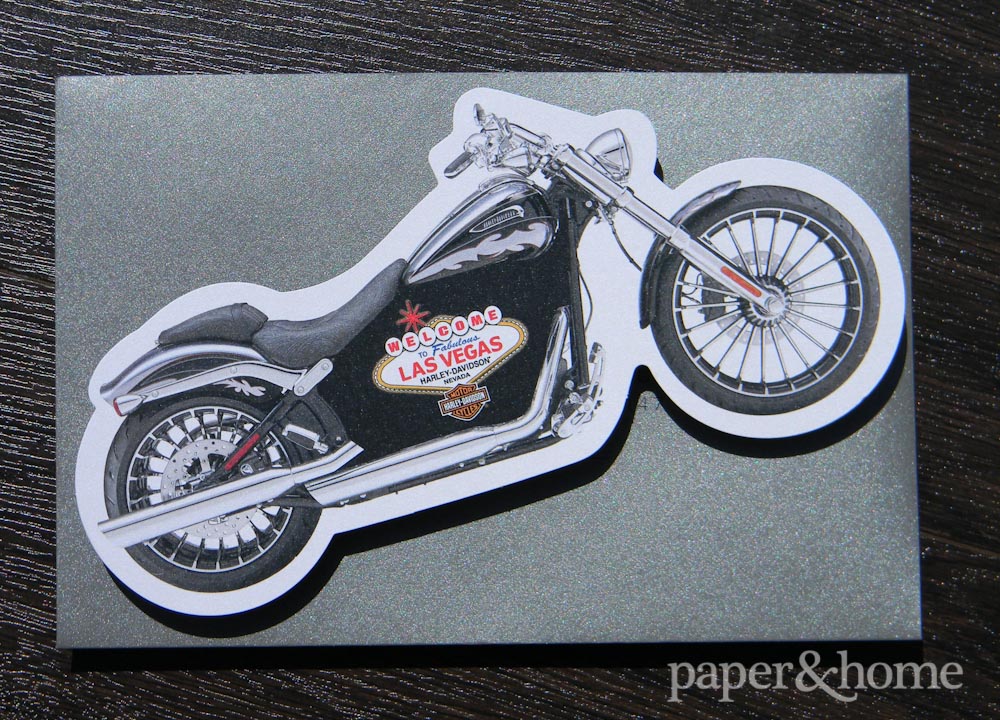 The client wanted the invitation to be shaped like a motorcycle, so we designed a die cut invitation using an image of a classic Harley. Under the client's direction, the famous "Welcome to Las Vegas" sign, merged with a Harley Davidson logo, was placed on the bike.
To emulate the unmistakable shine of Harley's chrome, we decided on foil stamping the invitation wording on black paper. The silver foil stamp gives these corporate invitations that lustrous look. Foil stamping makes such a great impression on the guests. It's very popular in metallic colors, such as silver, gold, and copper. However, we can foil stamp in any color including a "transparent" spot varnish.
The logo was utilized on the envelopes as well. For a touch of glamour, with a nod to the sparkle and shine of a Harley, we chose a metallic shimmer envelope. The font treatment matched that of the invitation, tying it all together.
Comments