<< BACK TO BLOG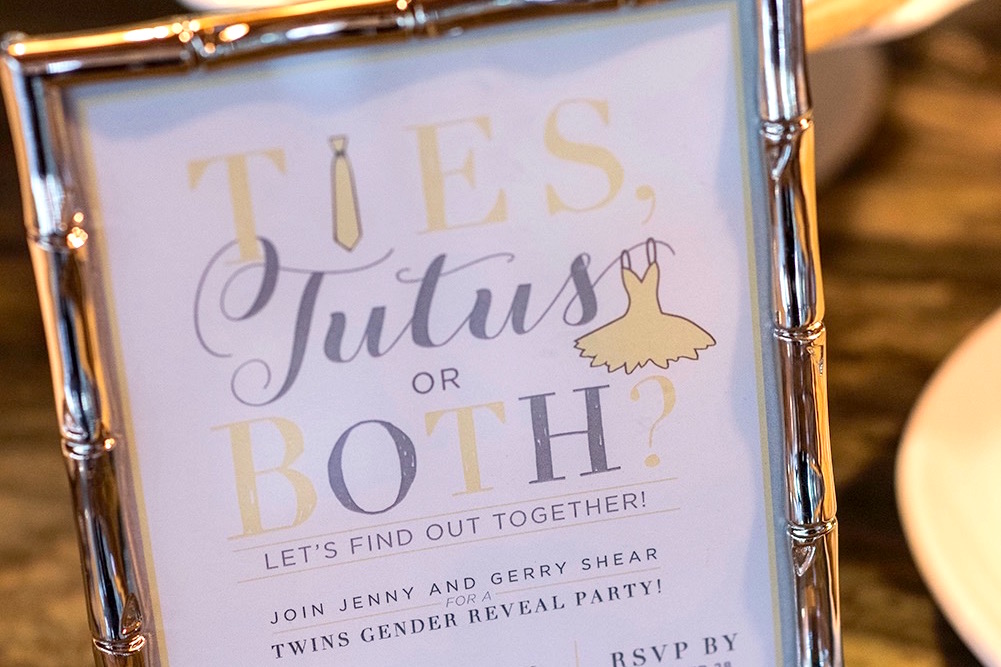 Ties, tutus, or both?
These gender reveal invitations were such fun to design for Jenny and Gerry. The couple was expecting twins and they came to us to help them with their invitation design.  Jenny and Gerry asked us to work on a couture design for their baby shower invitation, incorporating their special theme. The end result was these adorable invitations.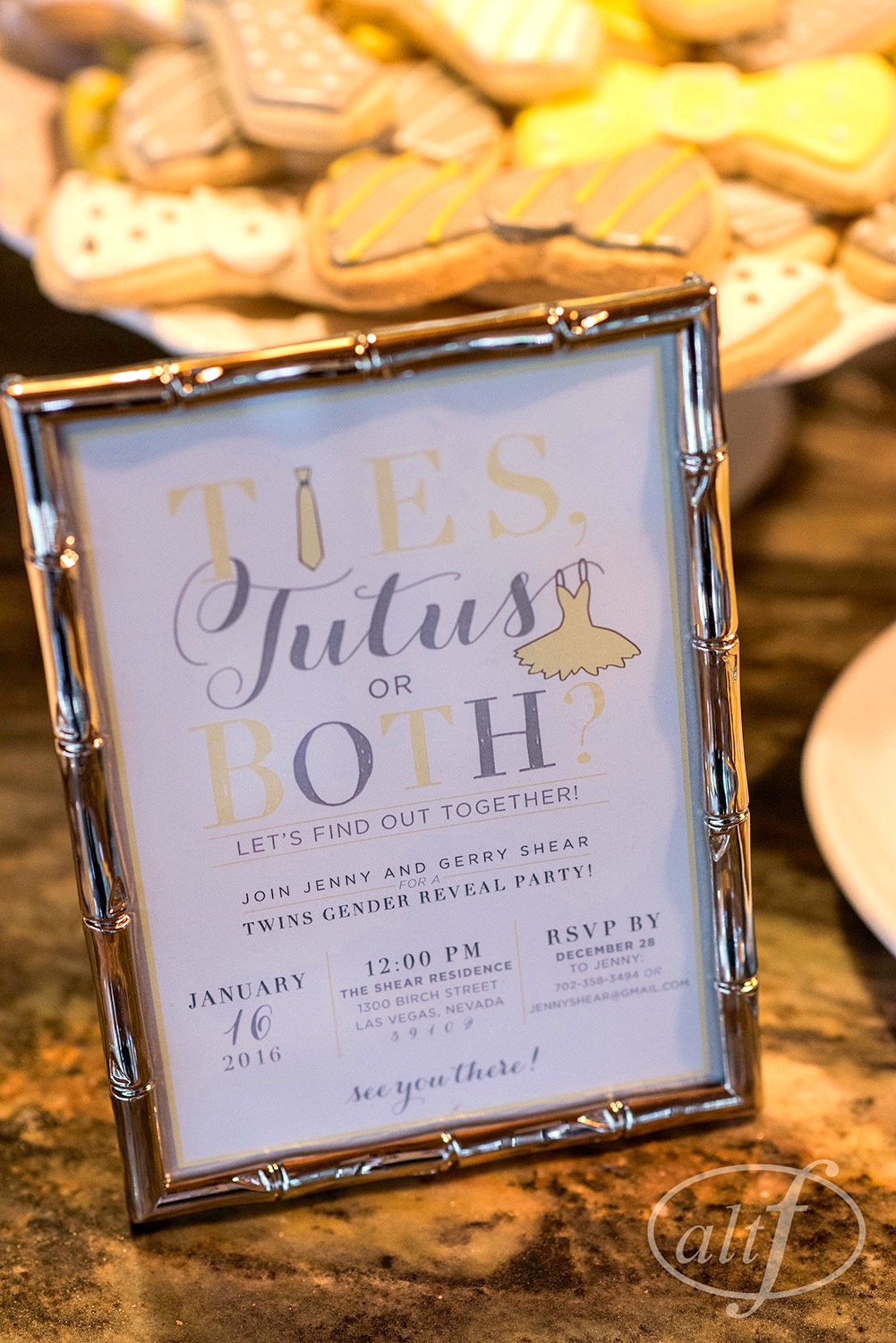 a unique childlike aesthetic, while still maintaining a sophisticated modern look.
Jenny and Gerry wanted us to keep the design and color gender neutral for their reveal party. So for the card, we focused on the sporadic splashes of yellow as the main highlight. A mix of whimsical typography and illustrations are displayed on the gender reveal invitations. The couple's main tagline, "ties, tutus or both?," is laid out in different fonts to make the card playful. The word tutus is displayed in a gray script while letters in "both" appear scribbled in yellow. For the wording, we incorporated a witty little doodle of a necktie and a tutu to make the card a little more fun. These subtle details on these invitations grasp a unique childlike aesthetic, while still maintaining a sophisticated modern look.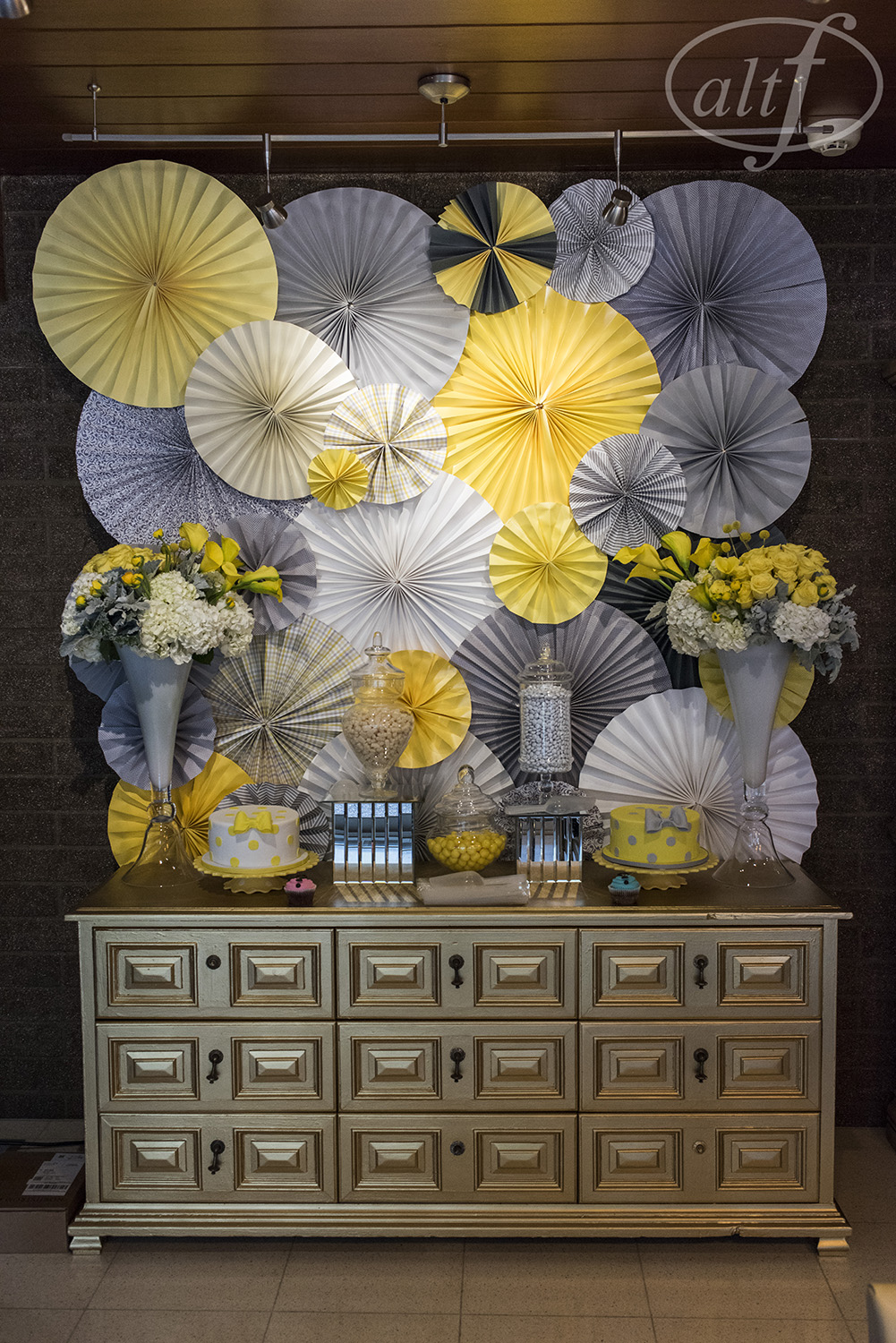 These invitations were a darling addition to the beautiful yellow and gray themed decorations at the baby shower. A gorgeous handcrafted paper backdrop with different colors and patterns sat behind the display table at the baby shower. The bright yellow color that popped all throughout the decor at the baby shower instantly draw the eyes in. The bowtie and necktie cookies looked almost too cute to eat!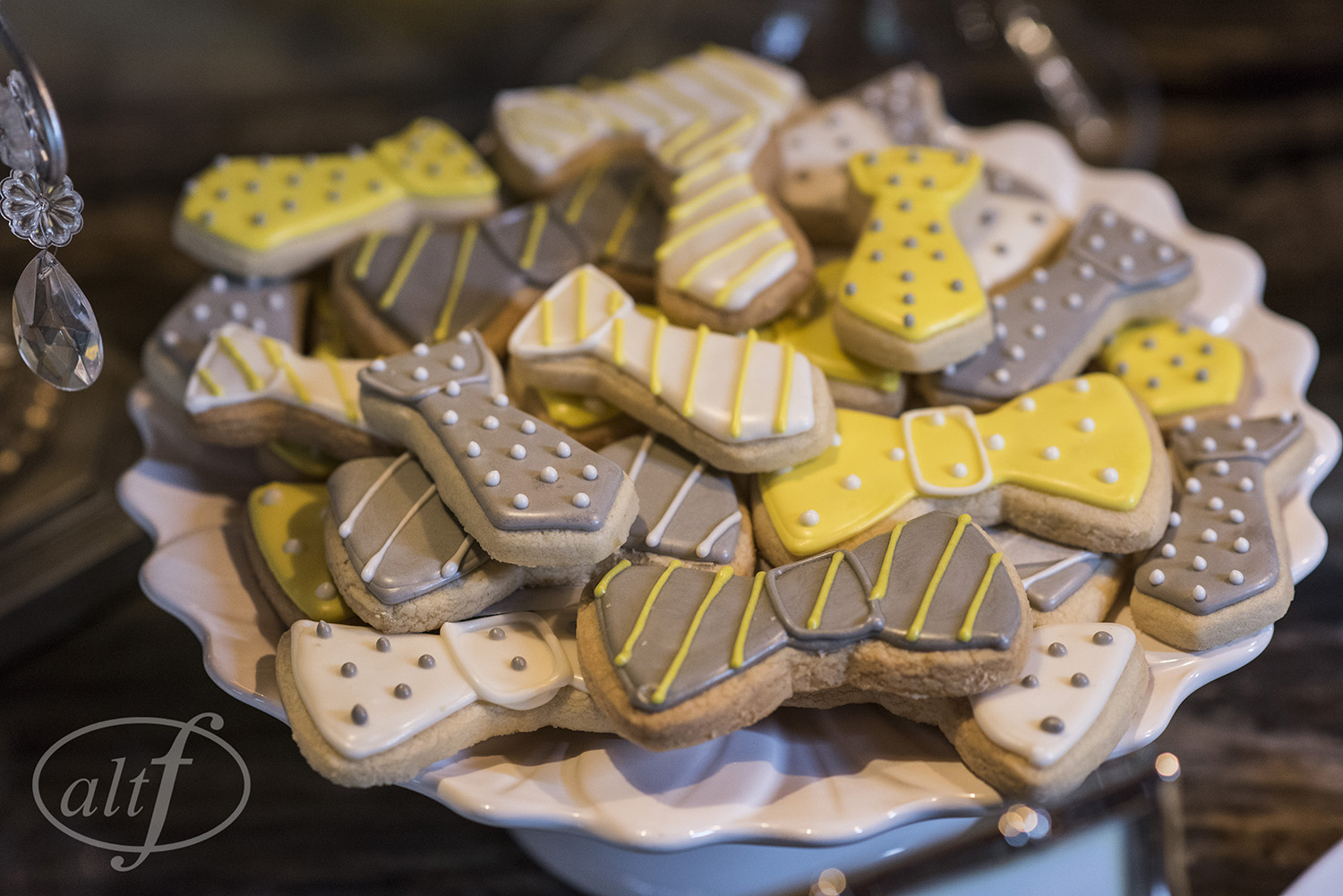 Thank You
We would also like to thank our local friends at AltF Photography for sharing these beautiful photos of Jenny and Gerry's baby shower with us. The fabulous backdrop and furnishings were provided by Sit on This Decor Rentals.
Comments