<< BACK TO BLOG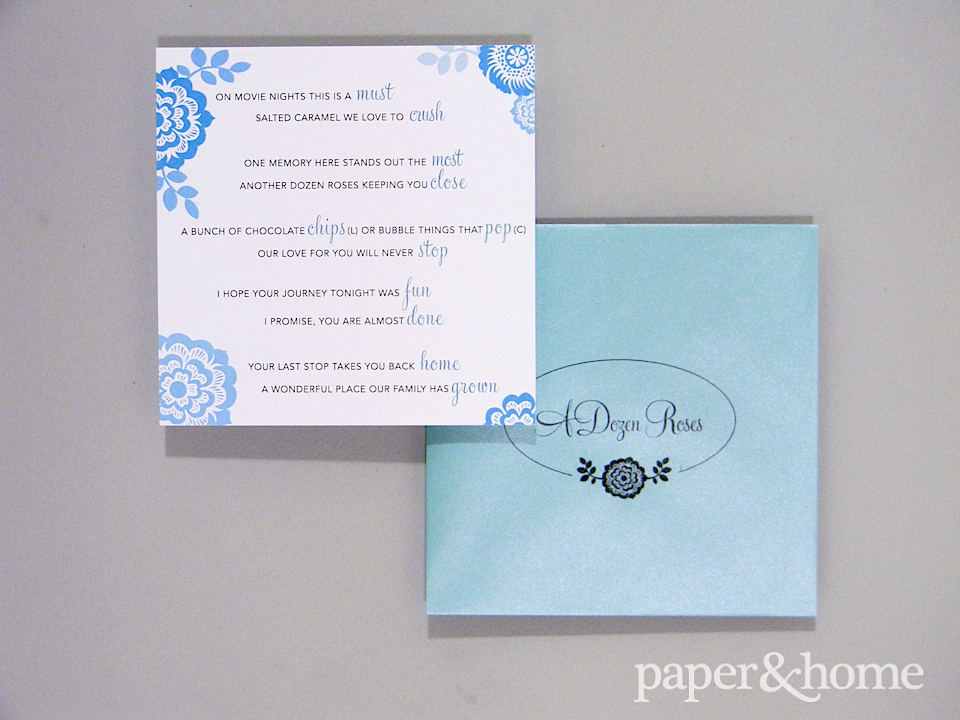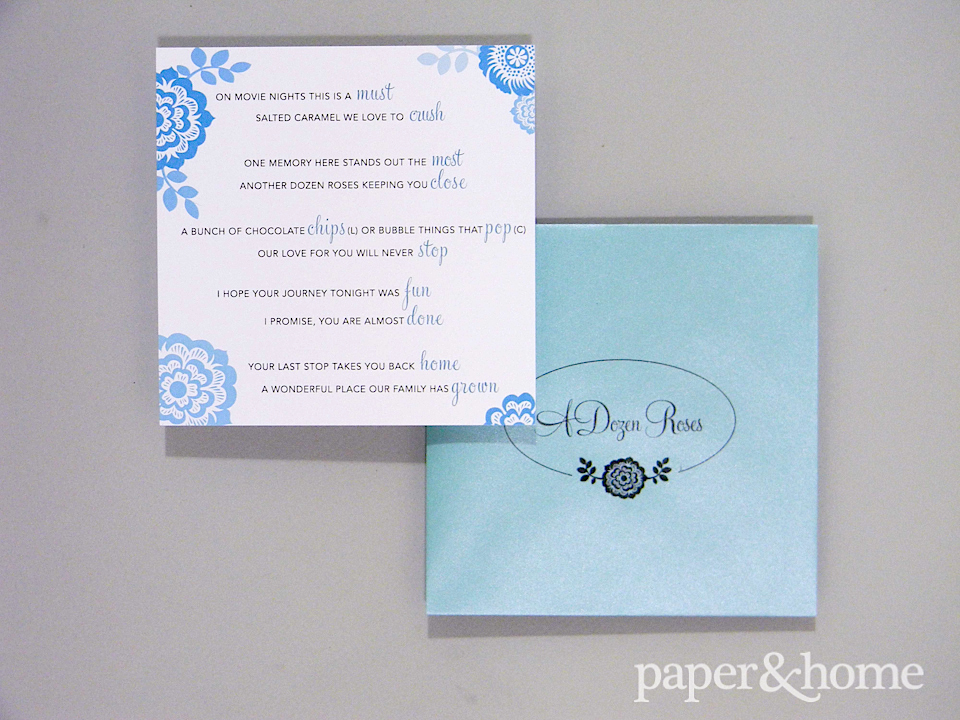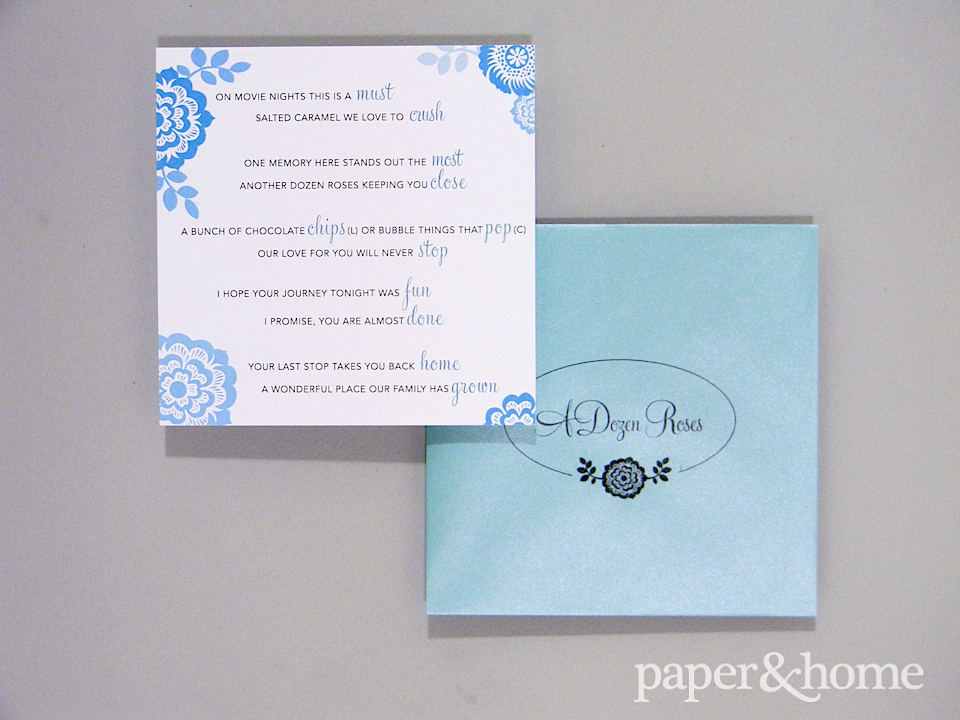 A romantic fellow by the name of Don walked in our Las Vegas stationery store looking for marriage proposal cards. But he didn't want just any off-the-rack greeting card. He wanted to make an impression on his lady, one that she would never forget.
The marriage proposal cards were just a piece of a bigger puzzle. Don had set up a romantic scavenger hunt, guiding his fiancé-to-be to a number of locations that are important in their relationship; from the place they met, to the gym where they workout, to the dessert parlor they indulge in on movie night. Don selected a blue color scheme, with an emphasis on Tiffany blue, his lady's favorite color. He wanted to utilize typography to emphasis the rhyming words in his poem, which was achieved with a blue script font.
Each location had a custom greeting card waiting for his lady, such as the one above. The poems were written by Don himself, making these marriage proposal cards extra, extra special. Take notes, gentlemen! As if this wasn't inspiring enough, The Knot published the 61 Most Romantic Ways to Propose to get more proposal ideas flowing.
Comments