<< BACK TO BLOG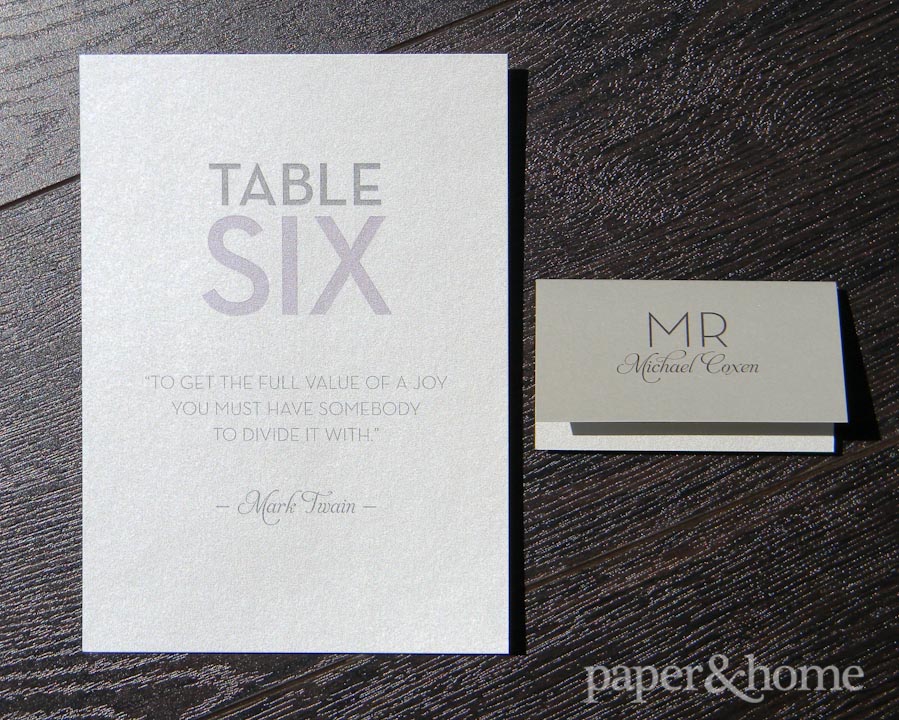 Rachael and her then fiancee, Adie, were planning a modern wedding at Emerald at Queensridge. They were in need of custom stationery accessories, and our good friends at Emerald sent them our way.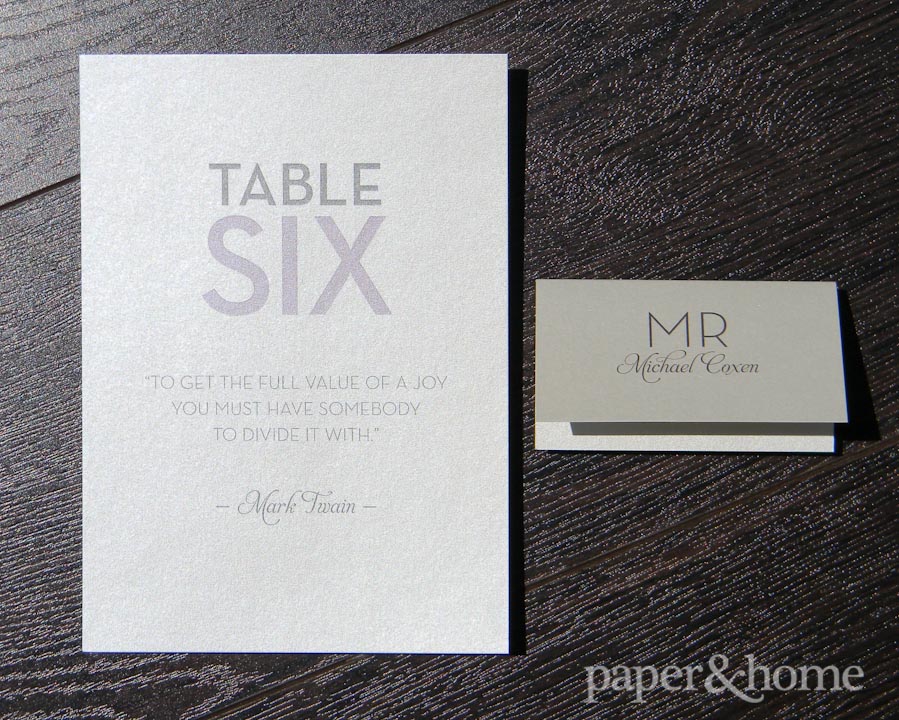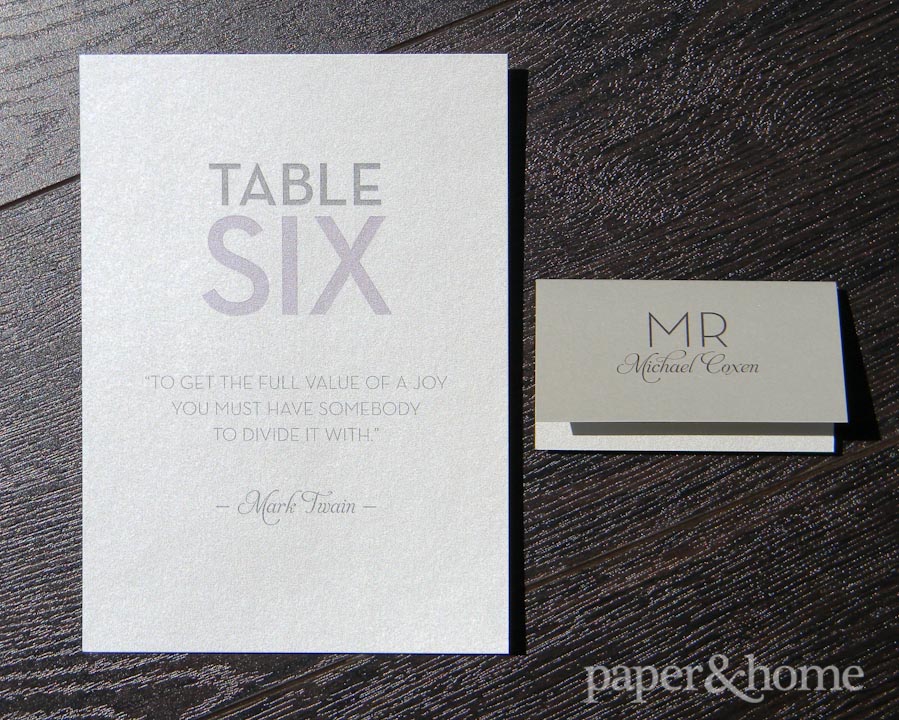 The modern design reflected the couple taste perfectly. The font choice mixed with the muted purple and gray colors are gorgeous. The pearl shimmer paper gives these stationery accessories an additional modern flair. This is some sexy and sophisticated stationery.
Rachael and Adie chose custom table numbers with some of their favorite love quotes, including this one from Mark Twain: "To get the full value of a joy, you must have somebody to divide it with."
The modern design carried on to their place cards with a simple design, allowing the fonts and pearl shimmer paper to work their magic.
Contact us now to discuss your custom stationery accessories!
Comments