<< BACK TO BLOG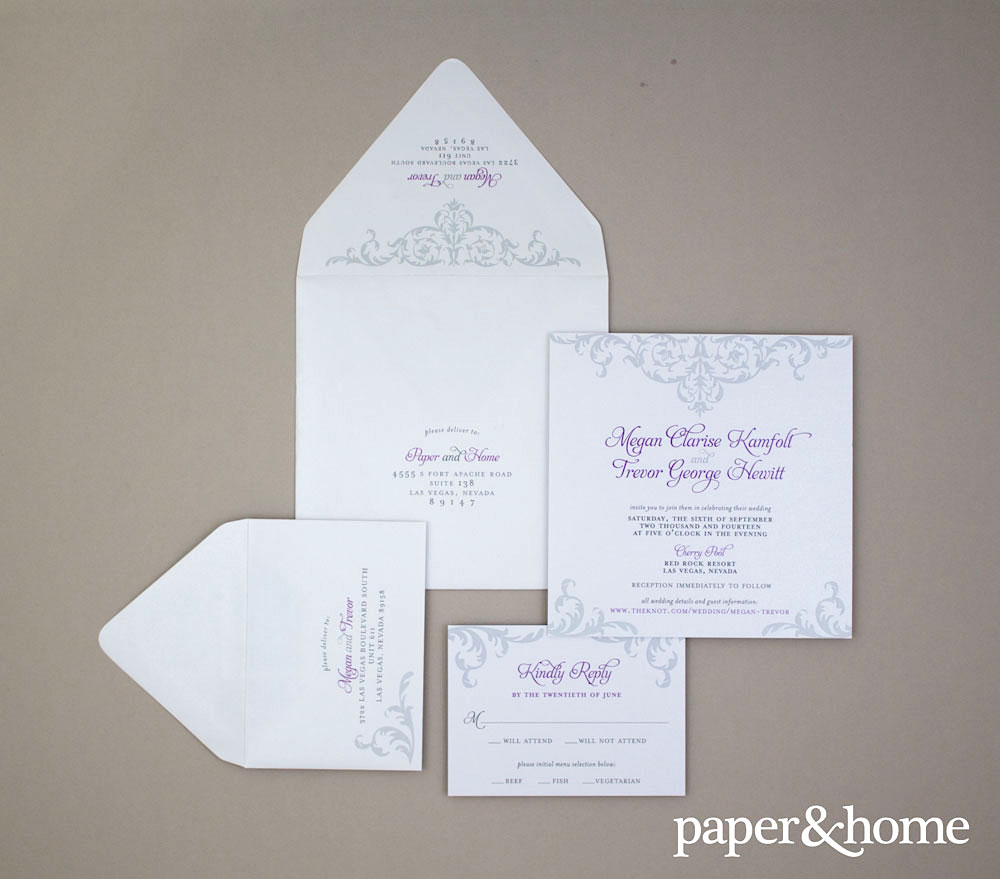 Megan and Trevor's ornate wedding invitations reflected their tastes perfectly. They had a soft gray and white color palette with a nice punch of purple.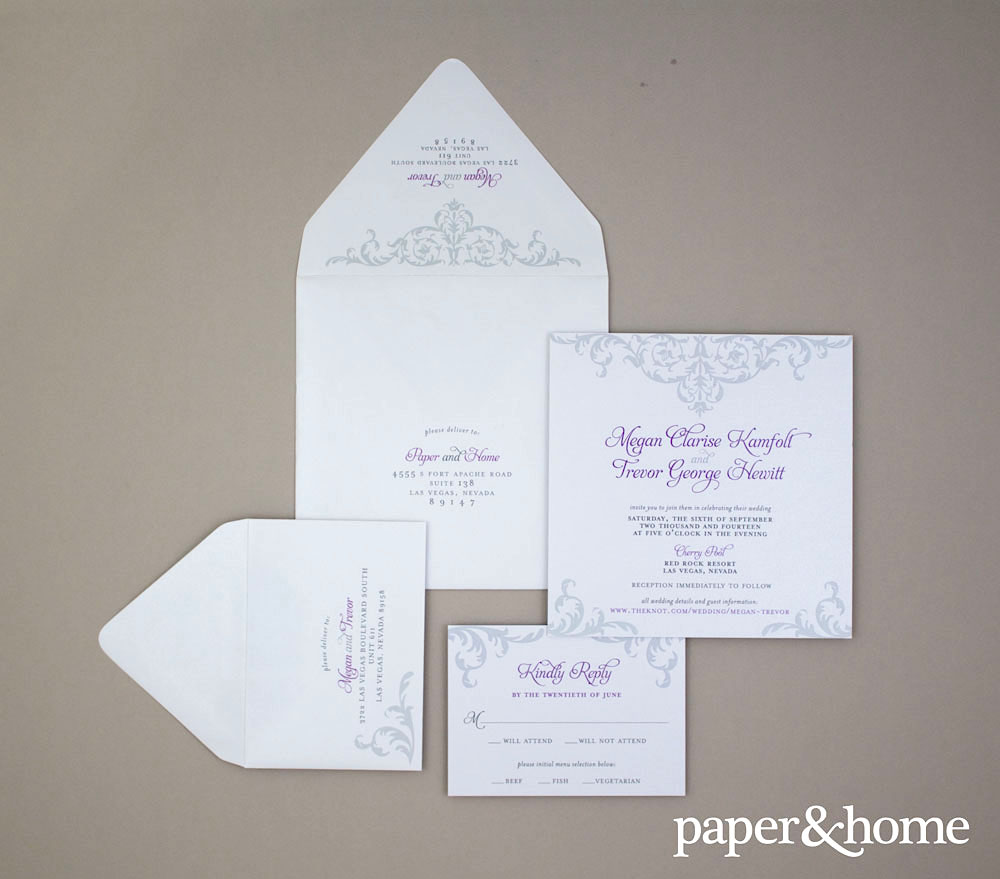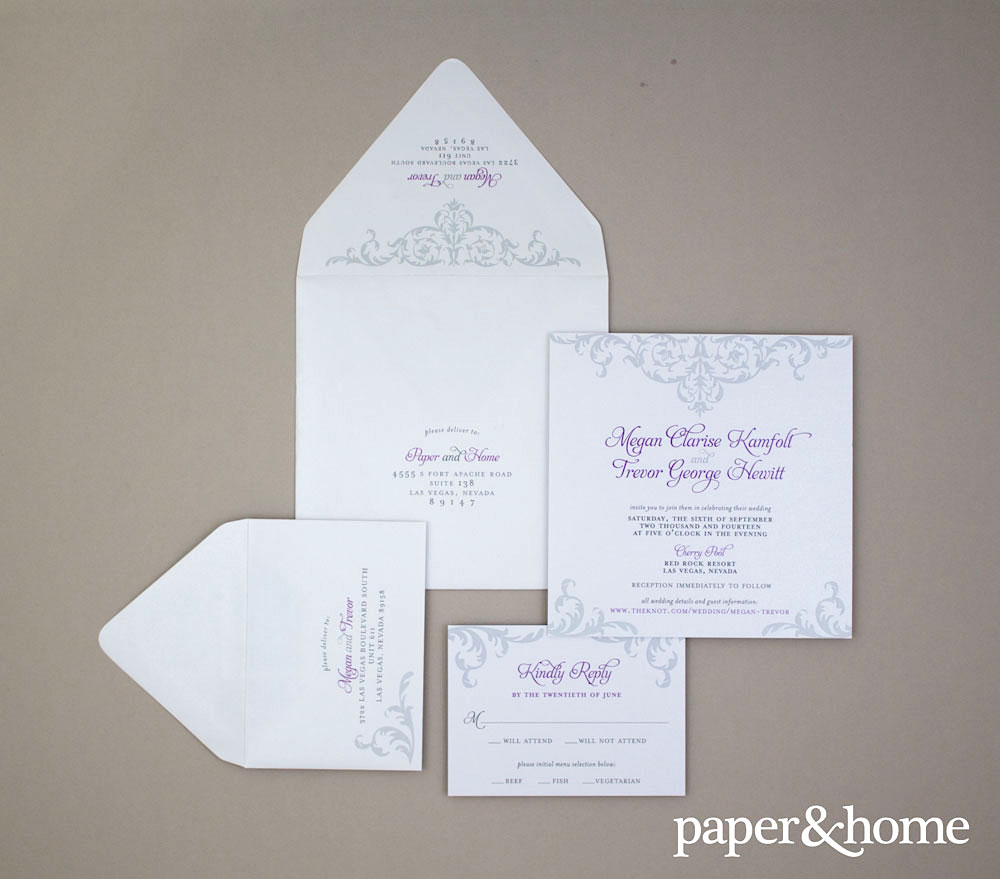 The square invitation card featured two ornate leaf design elements: a large one topping the card and a pair of smaller ones in the bottom corners. All of their wedding stationery was printed on our pearl shimmer paper.
Megan and Trevor's reply cards carried over the classic font selection from the invitation, along with the corner leaf design elements. Their card allowed their guests to initial their entree selection for the wedding reception. The couple opted for the traditional reply card envelope, which is a very nice touch. The envelope helps preserve the replies, so they don't get dinged up in the mail. This is very important if you plan on scrapbooking your reply cards after the wedding.
Megan and Trevor understood how important wedding stationery accessories are. Their guests were greeted at the reception with colorful escort cards, with unique colors indicating their entree selection. We designed horizontal table signs, named after significant cities in the couple's lives. A lovely, tall menu completed their accessories set.
Megan and Trevor were wed on the sixth of September at Cherry Pool in Red Rock Casino, Resort & Spa.
Comments