<< BACK TO BLOG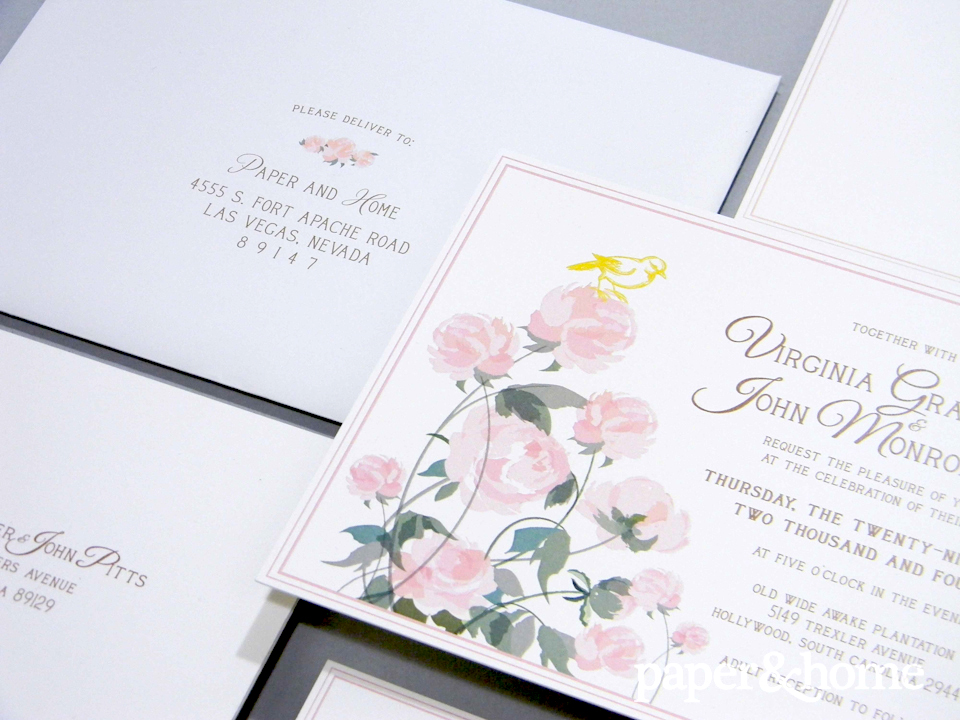 Virginia and John came to us while planning their wedding at a plantation home in South Carolina. We set out to create romantic garden wedding invitations inspired by the venue.
Virginia and John wanted that old Southern feeling to come across in their invitations. Their wedding design featured a softer color palette. The vibe was romantic. The warbler, a cute yellow bird, was significant in Virginia and John's lives. We incorporated this little bird on the invitations and escort cards.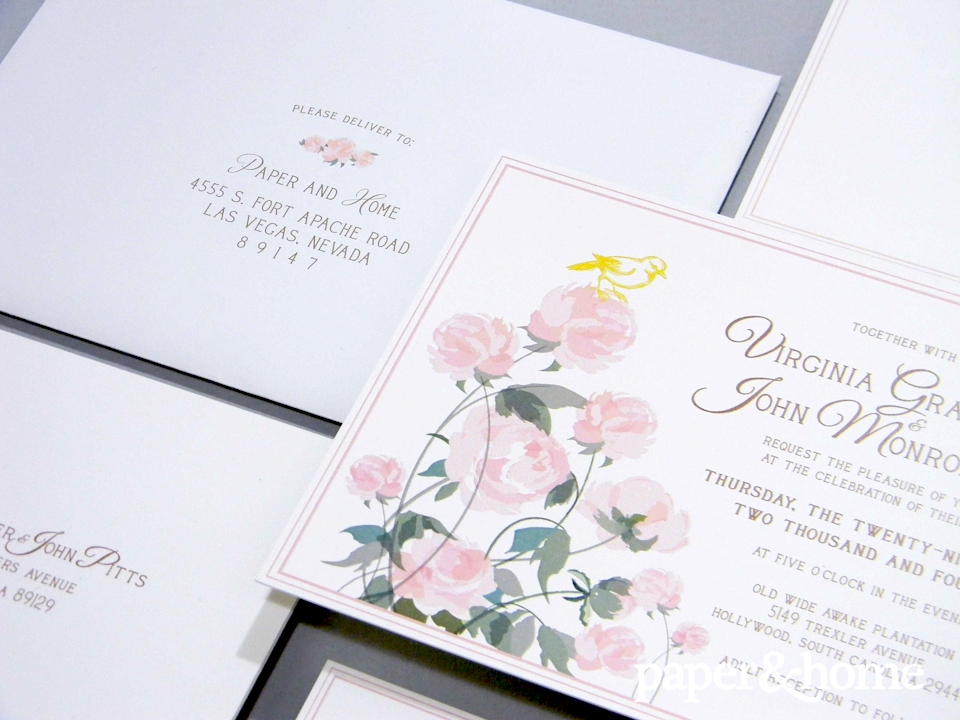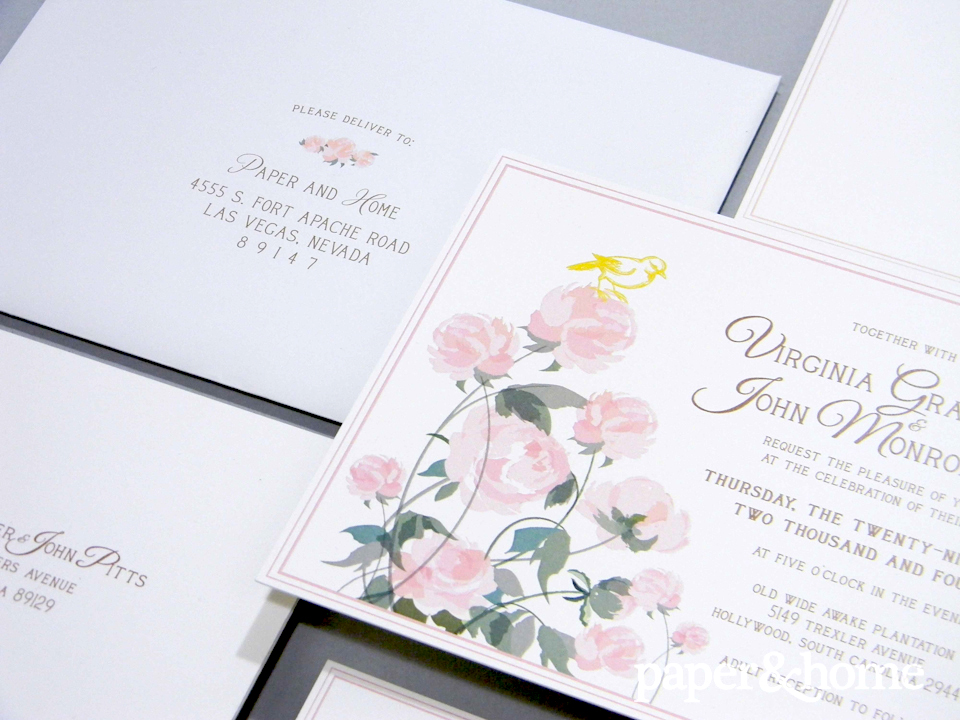 Another significant animal in Virginia and John's life was their dog, who passed during their wedding planning process. Their dog loved playing with a little toy squirrel, it was its favorite toy. In honor of their beloved dog, Virginia and John chose to include a squirrel in their reply postcards. This way, every time they got a reply in the mail, they saw a little reminder of the pet they loved so much. So sweet.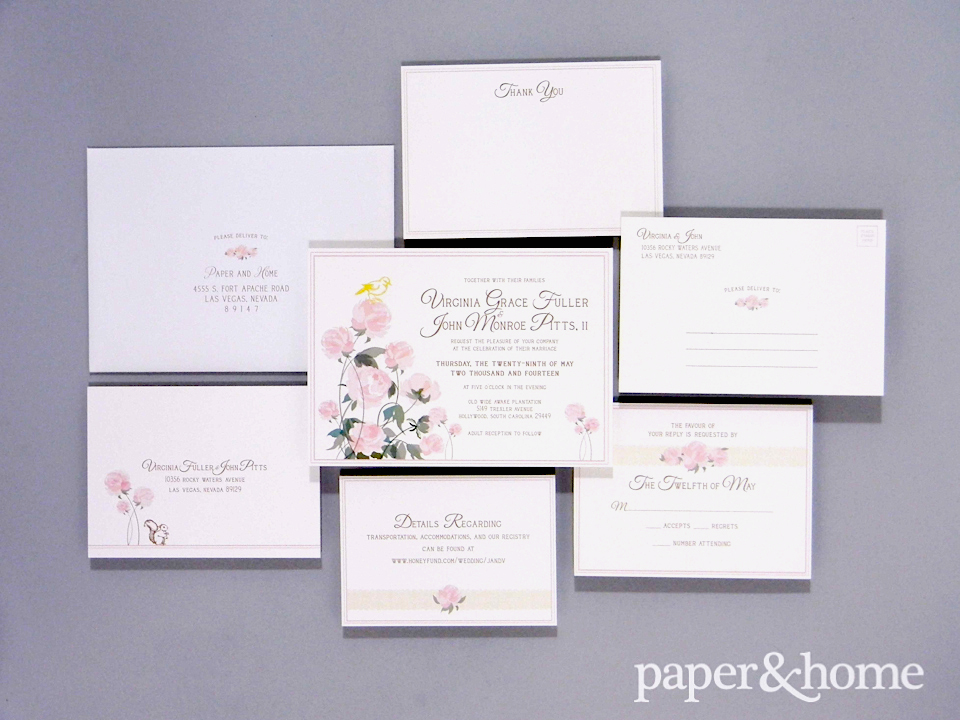 The romantic garden wedding invitations design was carried on to their day-of stationery accessories. The couple created a fun Mad Libs game, cute Warbler escort cards, and a sign for their sweet sipping station.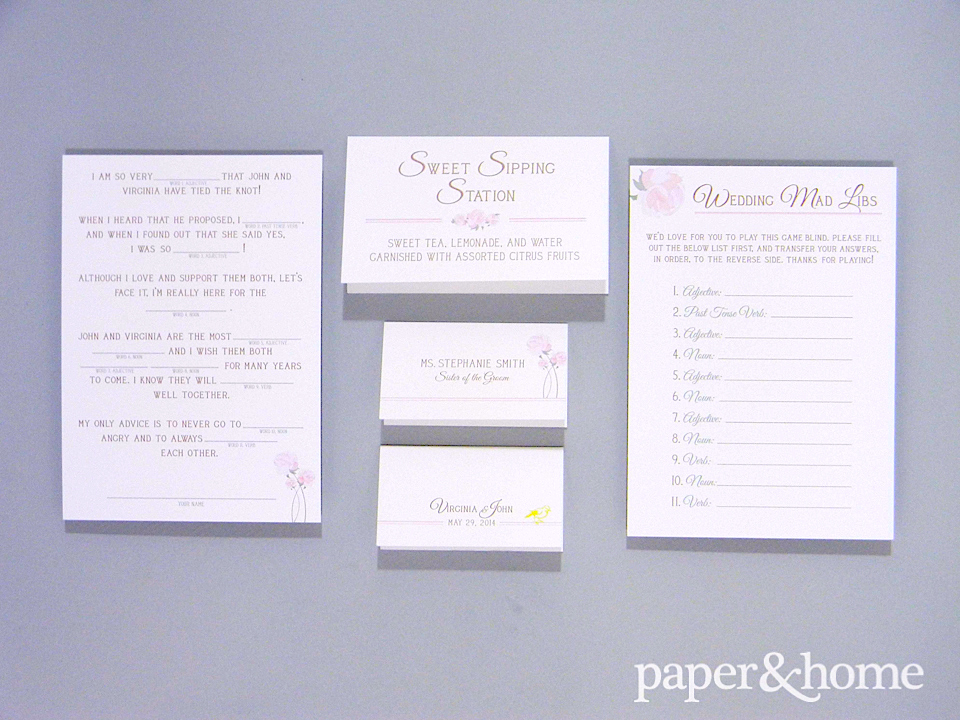 What's significant in your lives? Using an important subject as a motif is wonderful way to personalize your wedding stationery. We'd love to learn what's important to you, and create a one-of-a-kind collection that you'll treasure forever. Get in touch to see how we can help!
Comments