<< BACK TO BLOG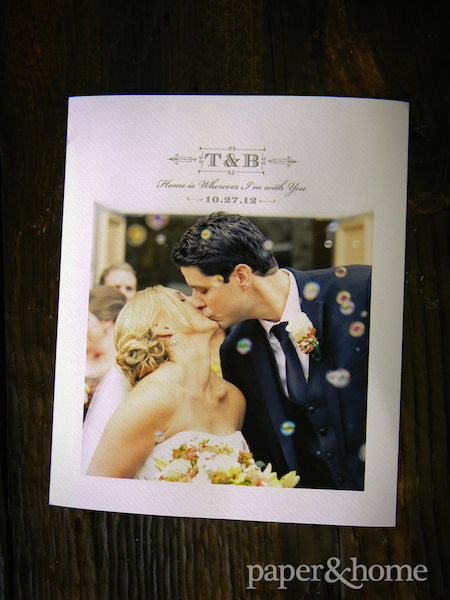 As you may know, the traditional gift for your 1 year anniversary is paper. One very thoughtful husband, Bryan, had a romantic idea that any husband can borrow to impress his better half: select your favorite photo from your wedding day, combine it with a quote from your first dance, and let Paper and Home create a one-of-a-kind 1 year wedding anniversary print for you to display in your home!
You may have seen Bryan and his wife, Tara, on our blog before. They had a love-filled autumn wedding in Stony Point, New York at The Clubhouse at Patriot Hills. The couple wanted their invitations to be simple and clean, with a subtle nod to vintage rock posters. Check out the details of the day, including the wedding invitations of course!
Several weeks before their anniversary, Bryan approached Paper and Home for some gift ideas for Tara. We created with this awesome 1 year anniversary print that incorporates an amazing photo by Chad Phillips, the T&B monogram from their wedding stationery, and a beautiful quote from Edward Sharpe & The Magnetic Zeros' "Home."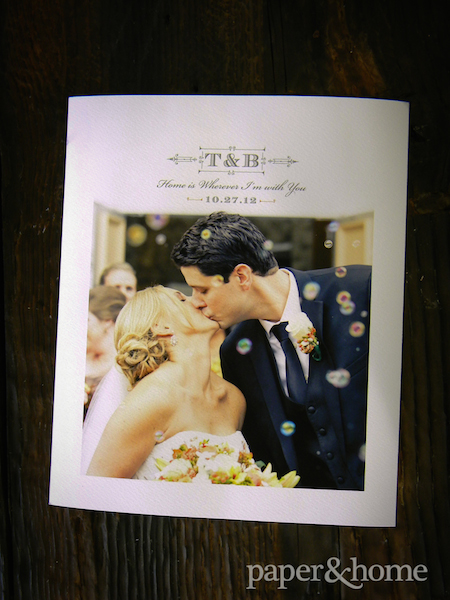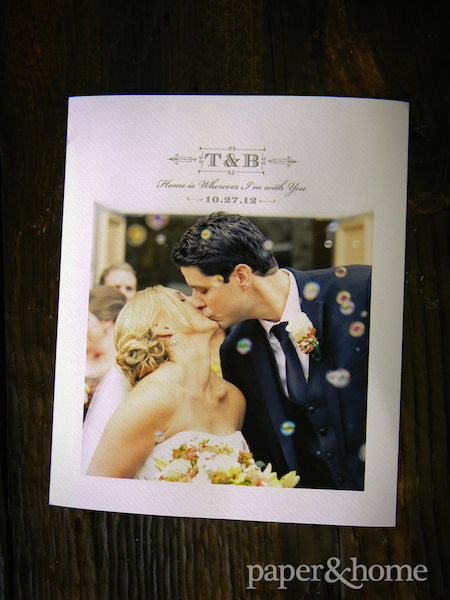 "Home is wherever I'm with you." Nice choice!
In addition to the great gift above, Bryan wanted his lady to have a nice set of personal stationery to call her own. He wanted something a little different this time, but inspired by the wedding stationery set we created. We created an impactful note card set using timeless typography and one of our all-time favorite printing techniques: blind letterpress! The soft, thick paper adds a luxurious quality to these classic correspondence cards.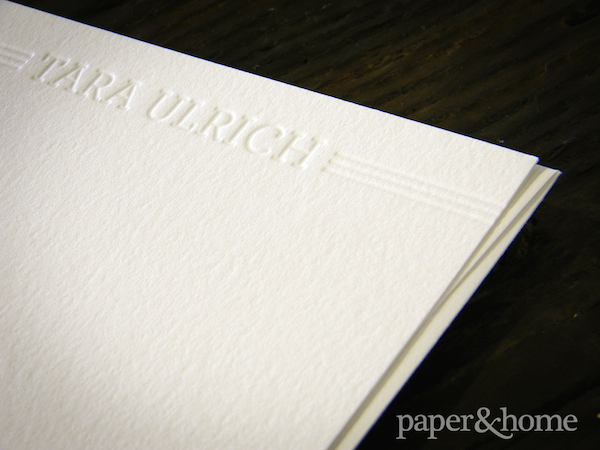 Want a 1 year anniversary print or personal stationery for the love of your life? If you're a marriage veteran beyond your first year, these gift ideas are good for any occasion. These are the types of thoughtful gifts that go a long ways in the romance department, so contact us now to get started!
Comments