<< BACK TO BLOG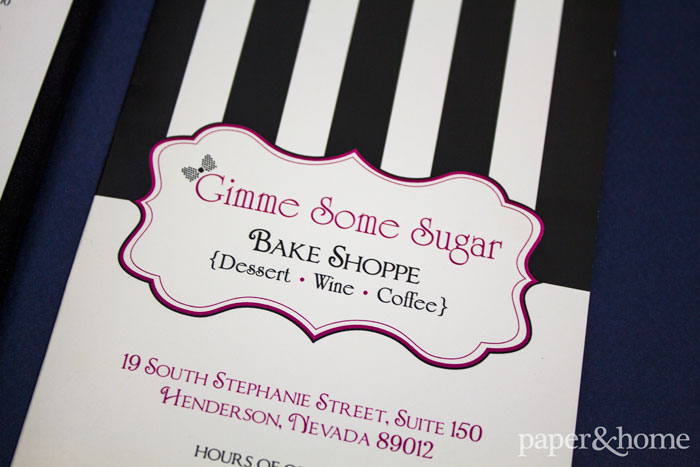 We're proud to know some of the best bakers in all of Las Vegas—Gimme Some Sugar. We were so happy when the gals who own this bake shoppe approached us to refine their web design! GSS already had their branding established, they just needed a little assistance tying it all together with an appealing web design.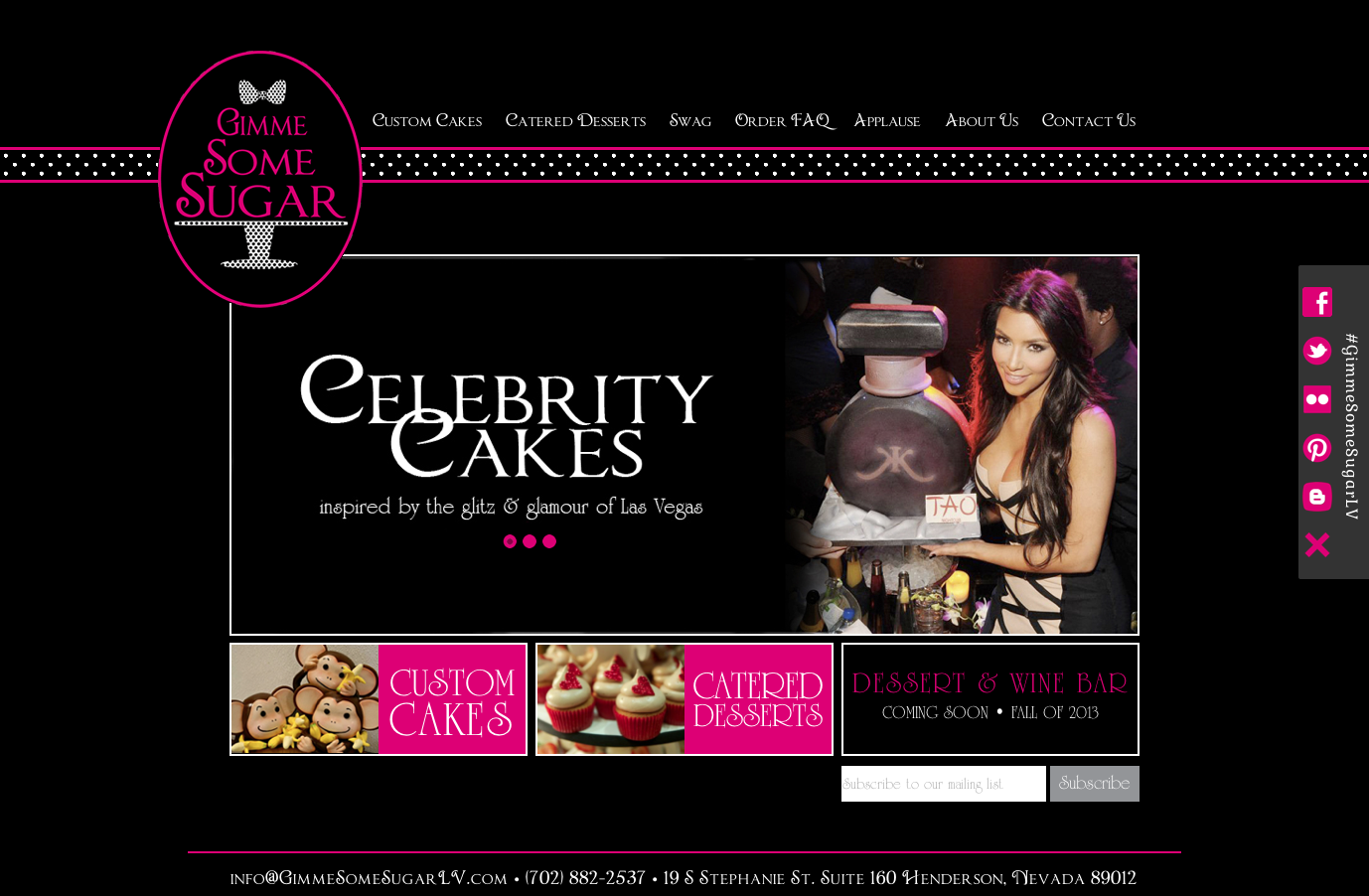 Gimme Some Sugar is known for creating beautiful, creative cakes that taste even better than they look. Their skills have attracted a celebrity clientele, making them the go-to for any celeb partying in Las Vegas. Mrs. Kim Kardashian West is known to celebrate with a Gimme Some Sugar cake, so we utilized her photo in the homepage slider.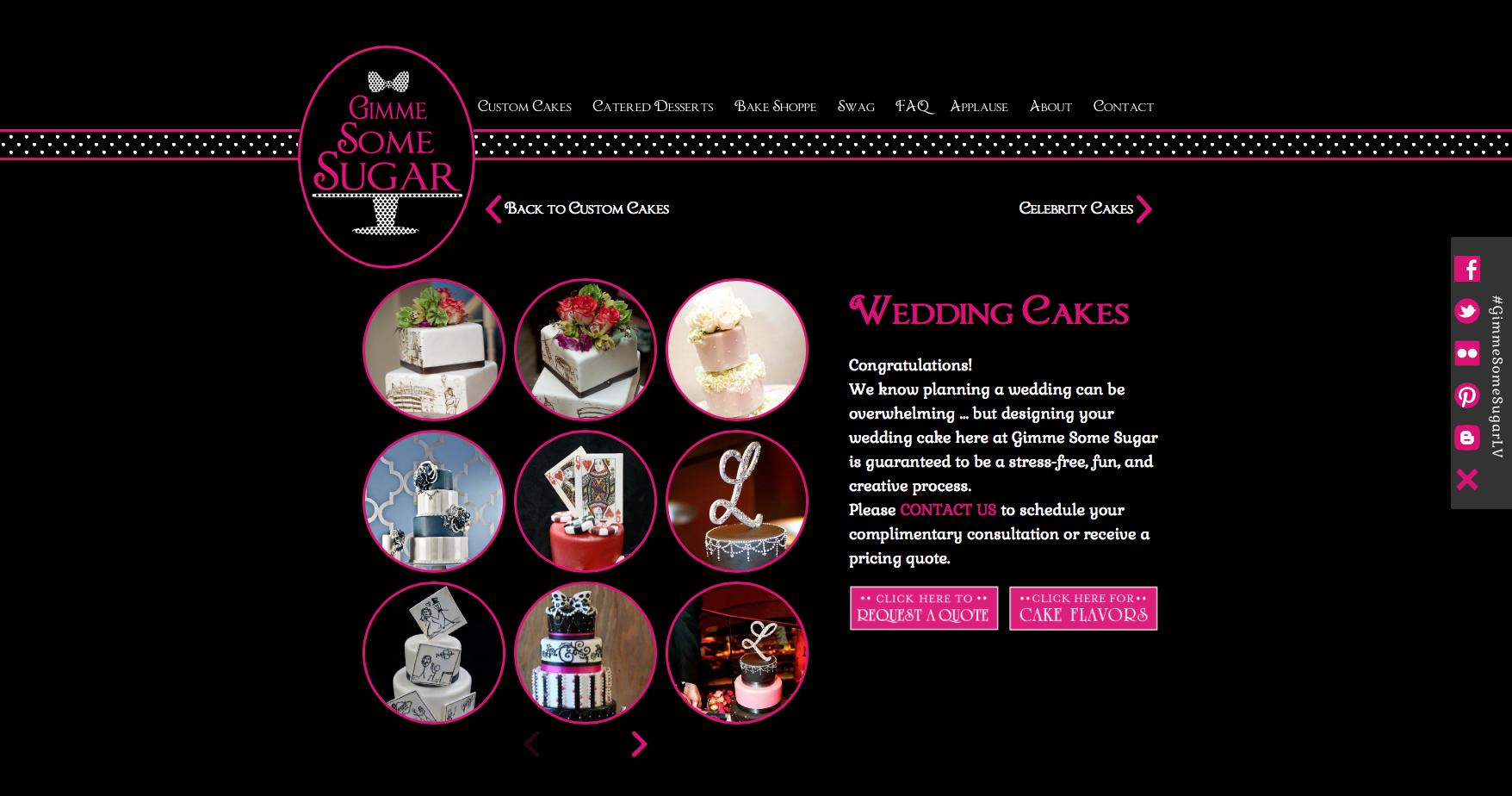 We created custom galleries with round thumbnails. We chose circles to stay aligned with Gimme Some Sugar's existing polka dot pattern, which we utilized in the navigation. GSS's signature hot pink punches off the black background. It's the perfect contrast to draw the eye to their calls of action such as "click here to request a quote."
While refreshing their website, the GSS crew expanded from a custom cake design studio to a full-on bake shoppe! Side note: you must go. They serve up delicious desserts with gourmet coffee, wine, and craft beer. Click here for a sample of the menu and their address. We recommend the brownie. Anyway, where were we? Oh, yeah, their brochure design. Paper and Home designed a bold black and white strip brochure for GSS's takeaway customers. We also created a menu card and backer for their tabletops in the bake shoppe. Their pink pops perfectly on these as well!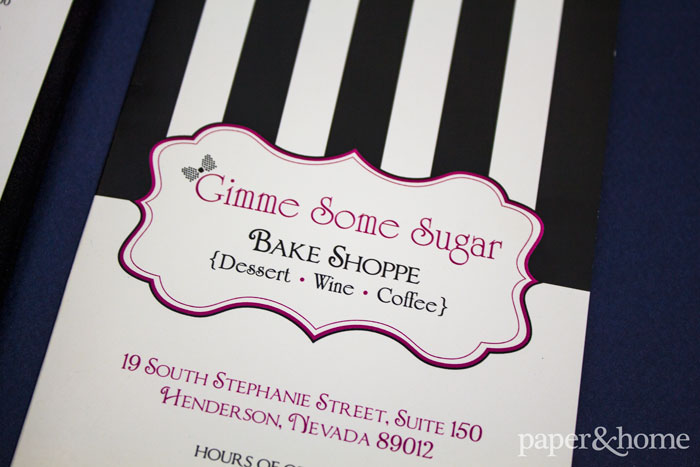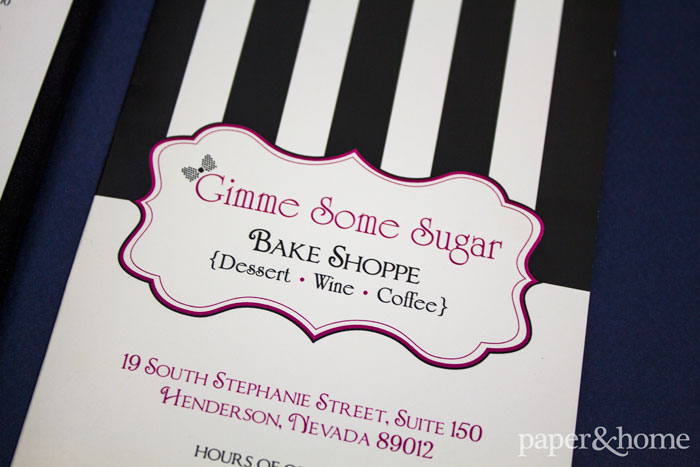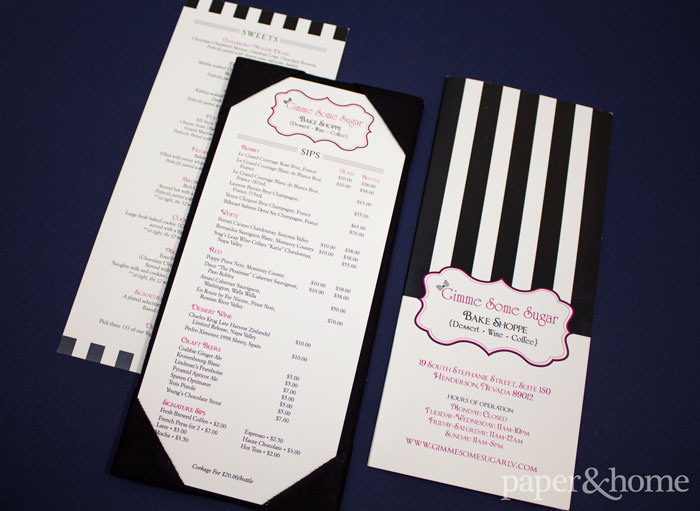 Now, it's brownie time.
Comments