<< BACK TO BLOG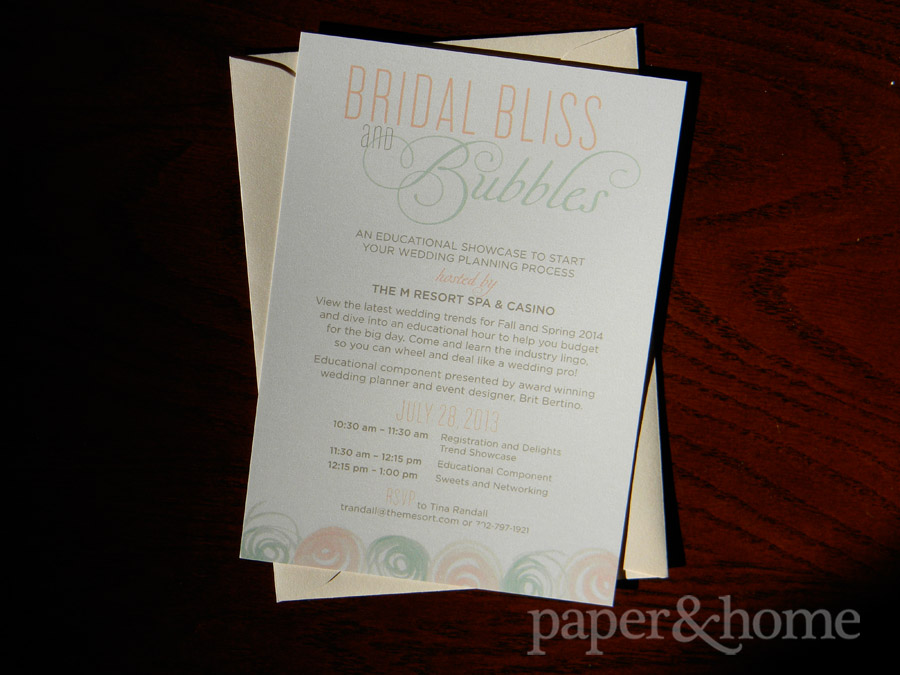 A little Throwback Thursday (#TBT) today. We're bringing back this corporate invitation created for Bridal Bliss & Bubbles at The M Resort Spa & Casino on July 28, 2013.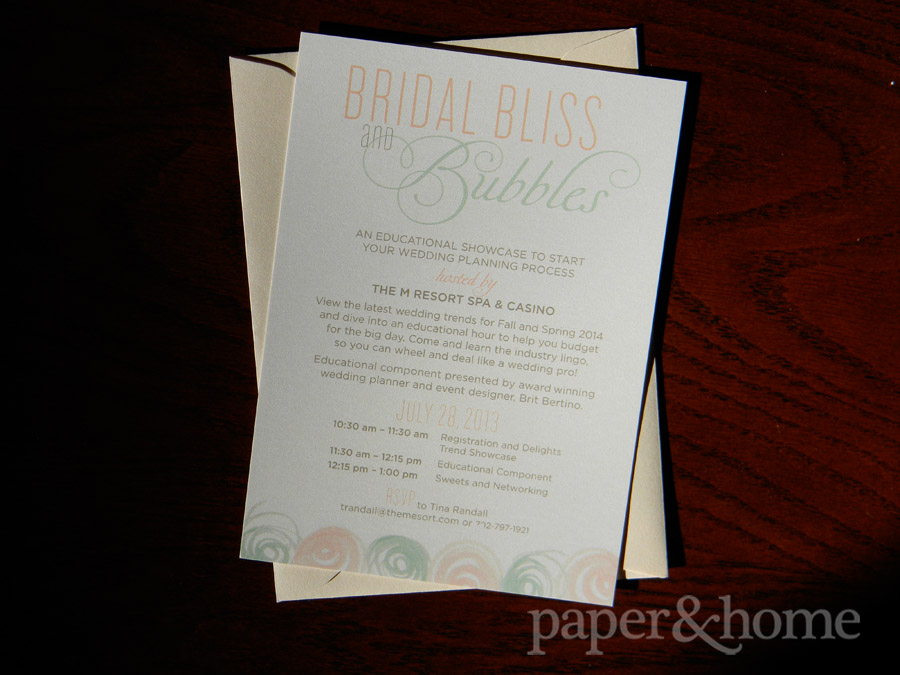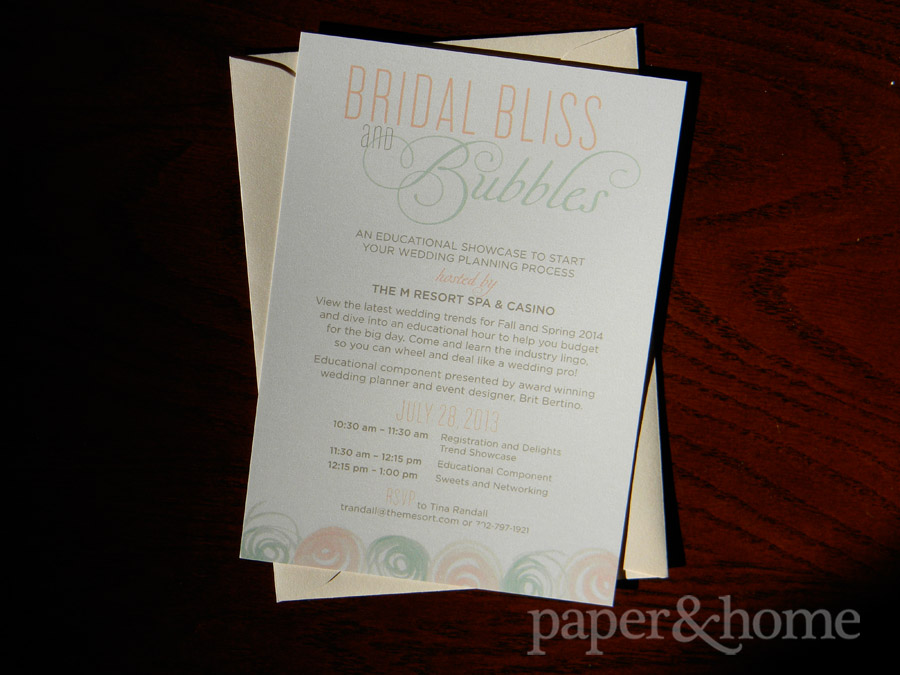 Bridal Bliss & Bubbles was an educational showcase to help brides and grooms-to-be start their wedding planning process. A number of Las Vegas's best wedding vendors showcased their offerings. Award-winning event planner Brit Bertino taught the crowd about wedding lingo and how to budget for their big day.
A couple of the wedding trends that Brit focused on at Bridal Bliss & Bubbles were pastels and water color. So our design team was inspired to break out their paint set and get to work on the invitation! Working with the "bubbles" name, we began creating abstract circles with our pastel water colors. We took those circles and created a pattern for the bottom of the invite.
The Bridal Bliss & Bubbles logo on display at The M Resort.
Comments