<< BACK TO BLOG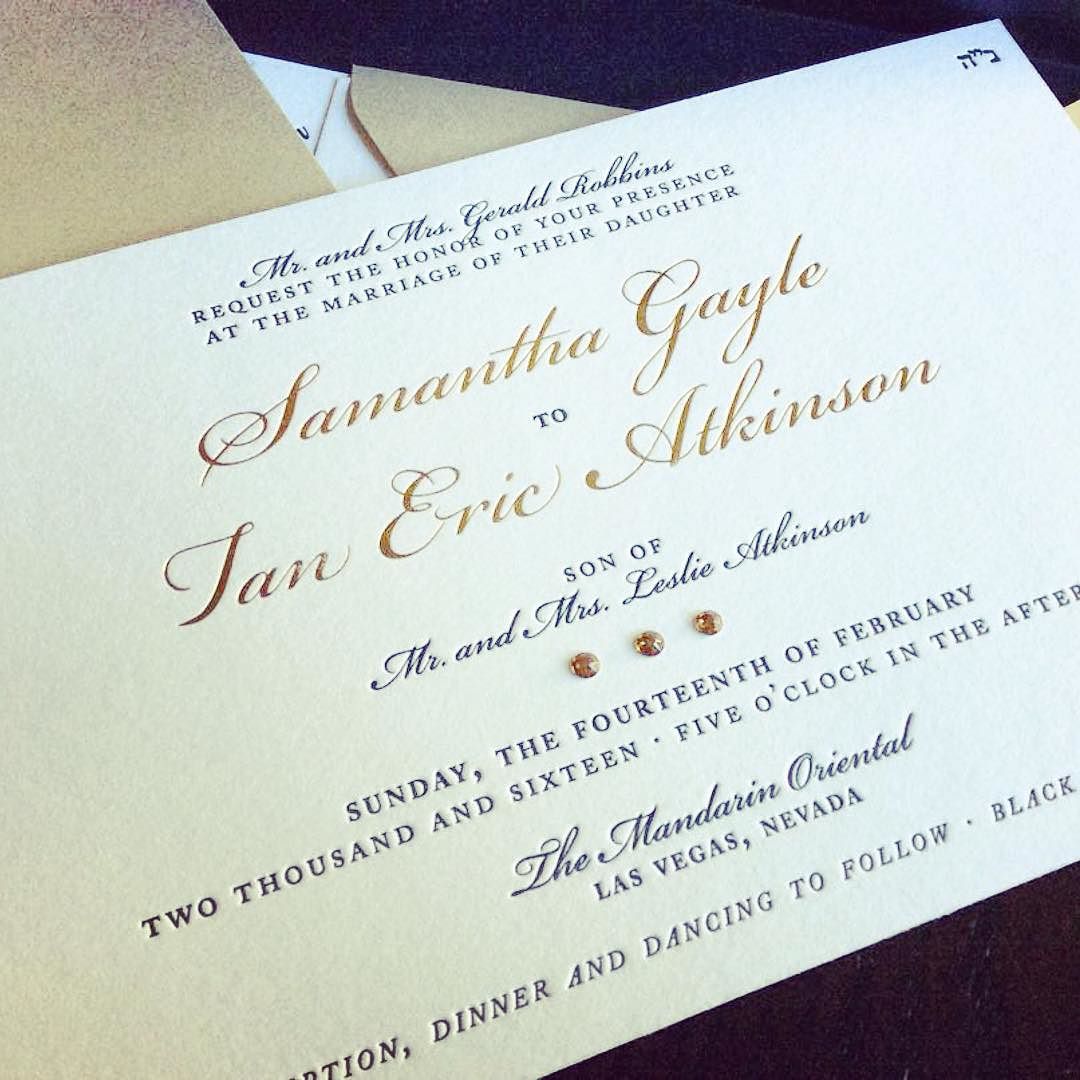 Another fabulous sneak peak from event planner, Andrea Eppolito! This time, she showcased our gold-studded, gold foil letterpress wedding invitations on Instagram. More to come!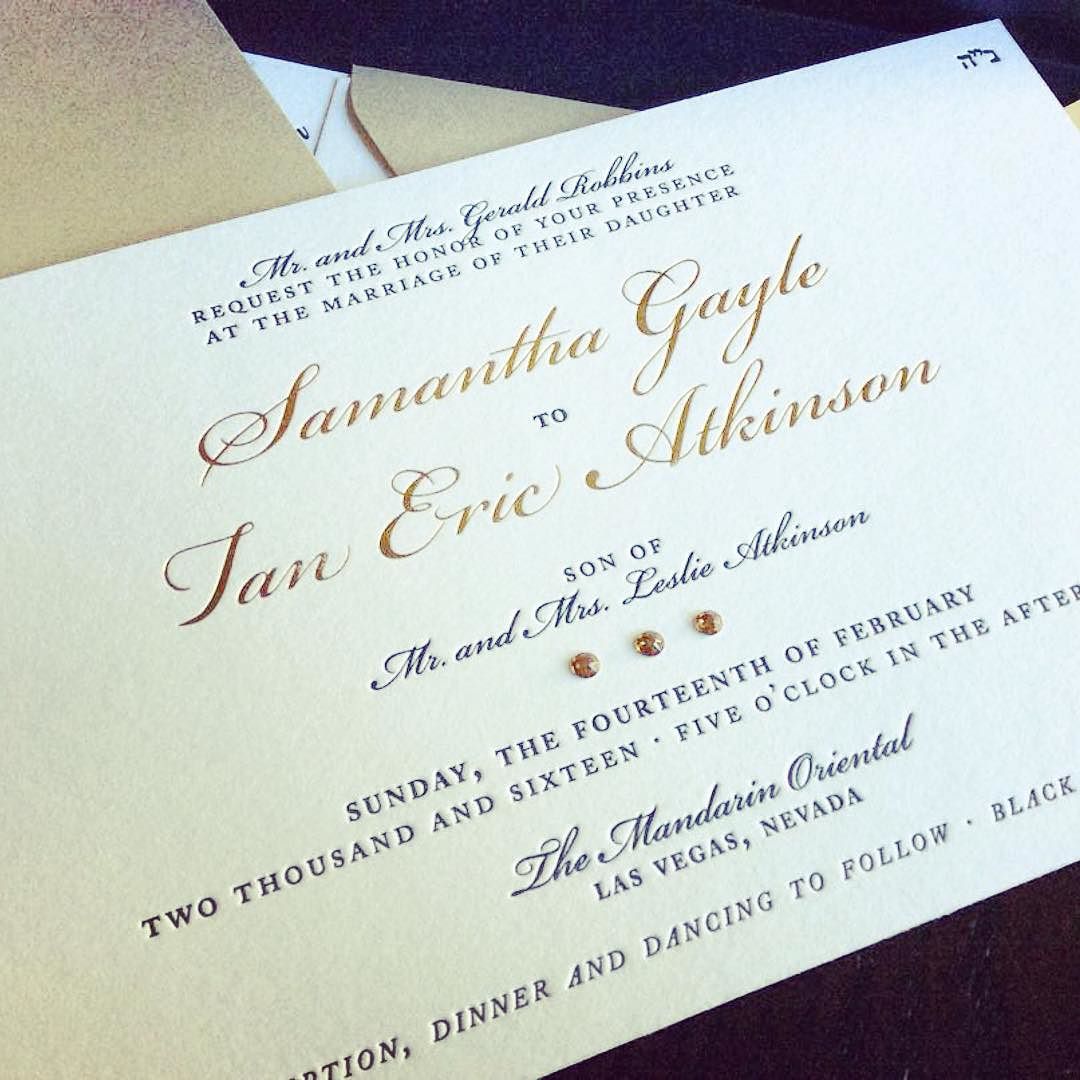 #Repost @andreaeppolito
・・・
Nothing like a super luxe invitation from Paper & Home to get me in the mood for a wedding… Can I say that I LOVE the golden crystals? And if you saw the entire suite….Every single piece is letterpressed to perfection!
Wedding coming soon @mo_lasvegas | Planned & Designed by @andreaeppolito | Stationery by @paperandhome
#Wedding #vegas #vegaswedding #luxurywedding #instagwedding #instagood #likeforlike #tagforlikes #dreamwedding #weddinginspiration
#stationery #invitation #letterpress #white #gold #weddingpaper #AndreaEppolito #AEEWeddings #RealWeddings #weddinginvitationslasvegas #gold #goldfoil #letterpress #letterpressweddinginvitations #crystals #love • December 29, 2015 at 01:39PM via Instagram
Comments