<< BACK TO BLOG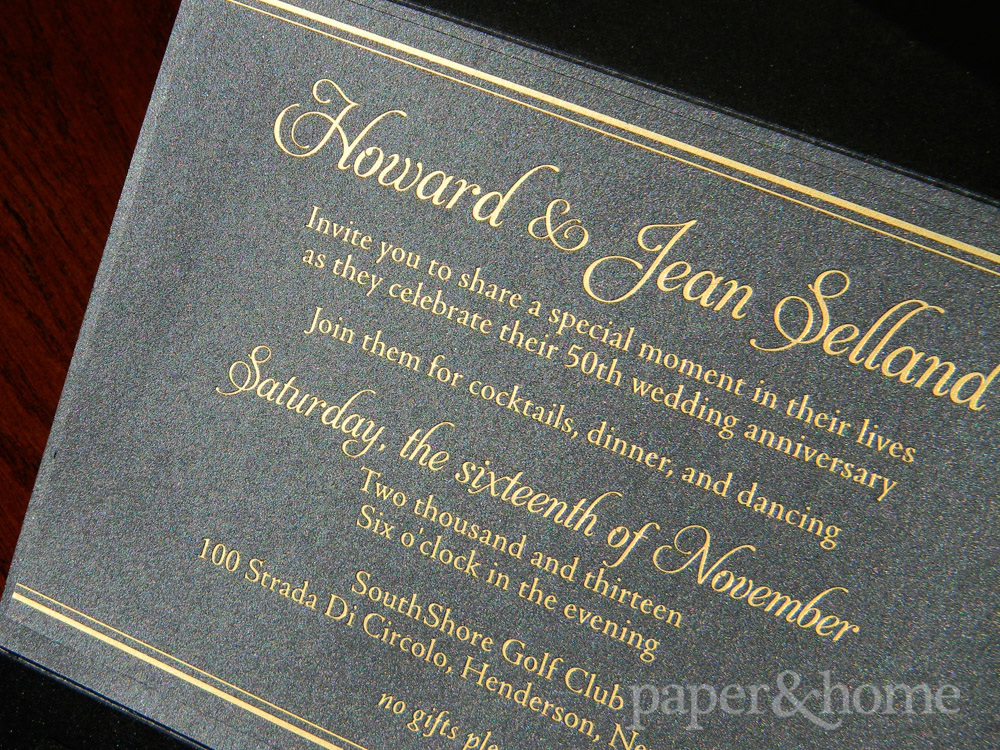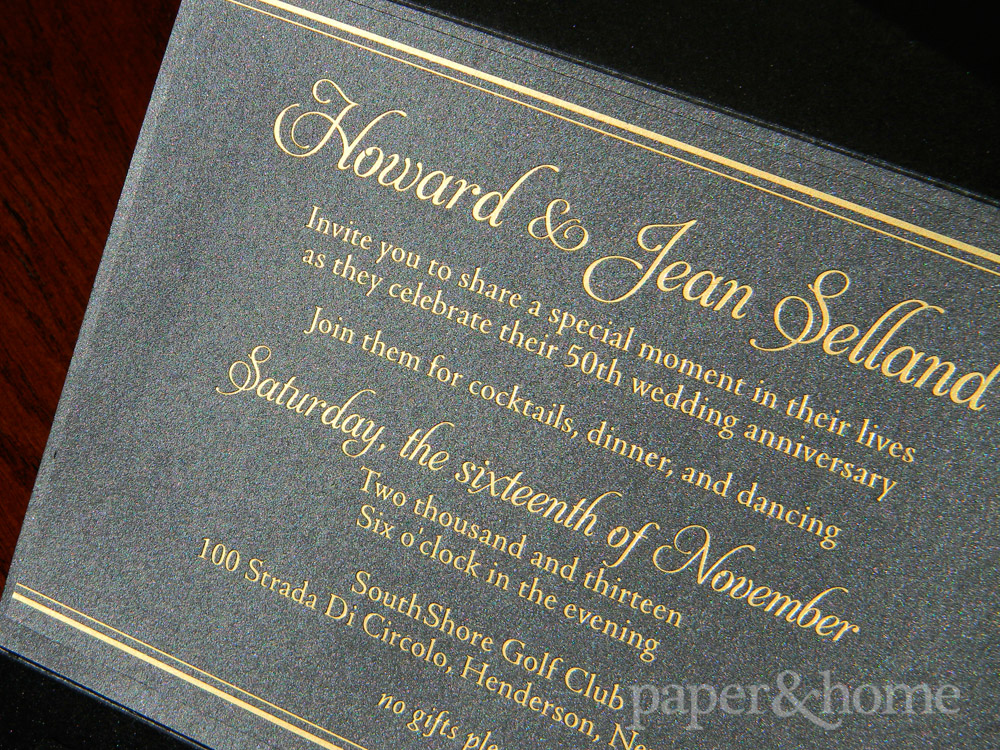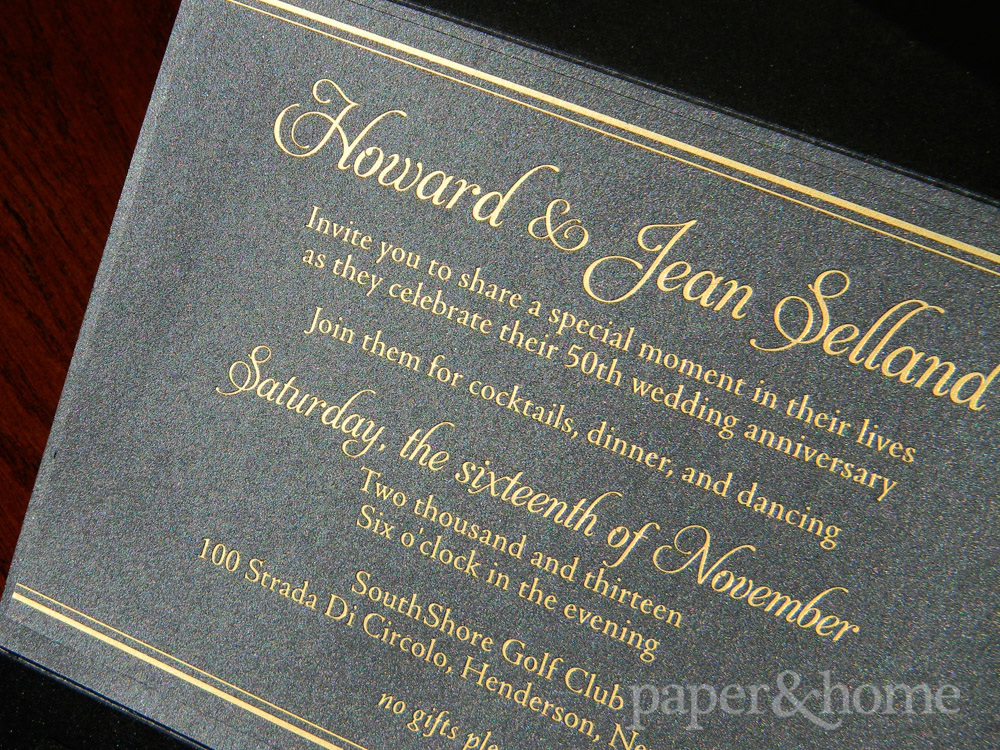 Jean and Howard's Golden Anniversary was a special milestone event that needed special invitations. They never had a proper wedding celebration, so fifty years later, they gathered their closest friends for a night to remember at SouthShore Golf Club at Lake Las Vegas.
We really enjoyed working with this young-at-heart couple. We established a classic and traditional design, using gold as the main component, of course. We started with a save the date, printed on gold shimmer paper with black ink. We didn't want to overdo it on these, knowing what we had up our sleeve for the invitation.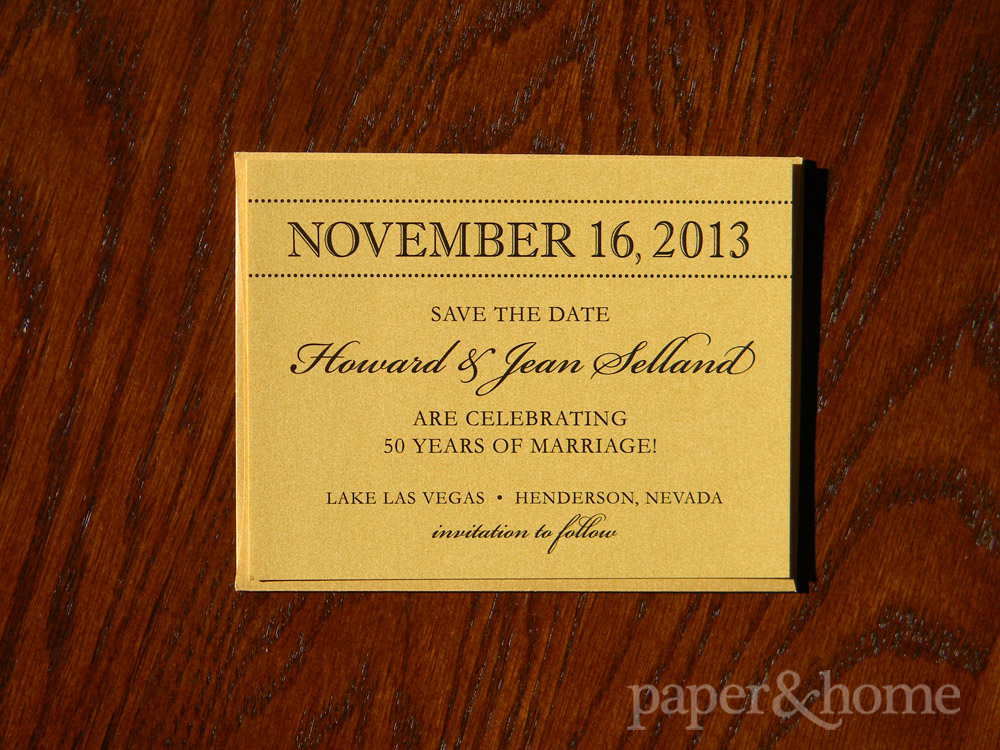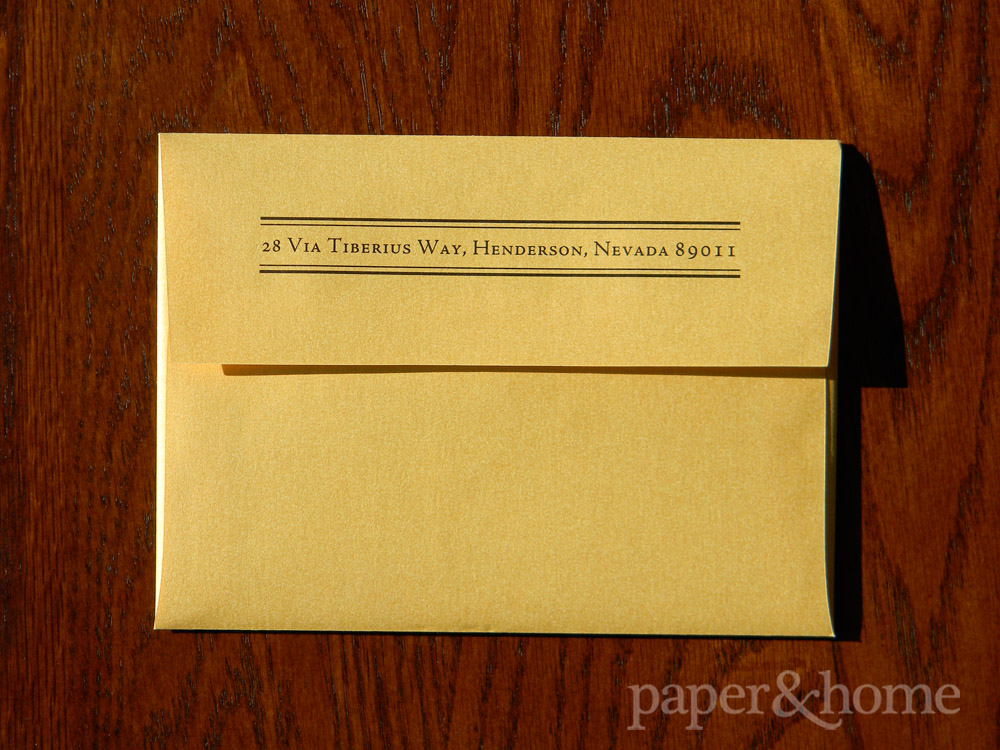 After Jean and Howard's guests blocked off the date for their shindig, we got cracking on an amazing golden anniversary invitation. The gold foil writing and borders look amazing on this thick, black shimmer paper. The photos look good, but man, you need to feel this in person—so tactile. The reply card, event card, and accommodations card fit nicely in the coordinating black shimmer pocket. Guests had to have been impressed when they received this invitation in the mail, which really set the tone for a very special night. Congratulations to Jean and Howard on 50 years of love!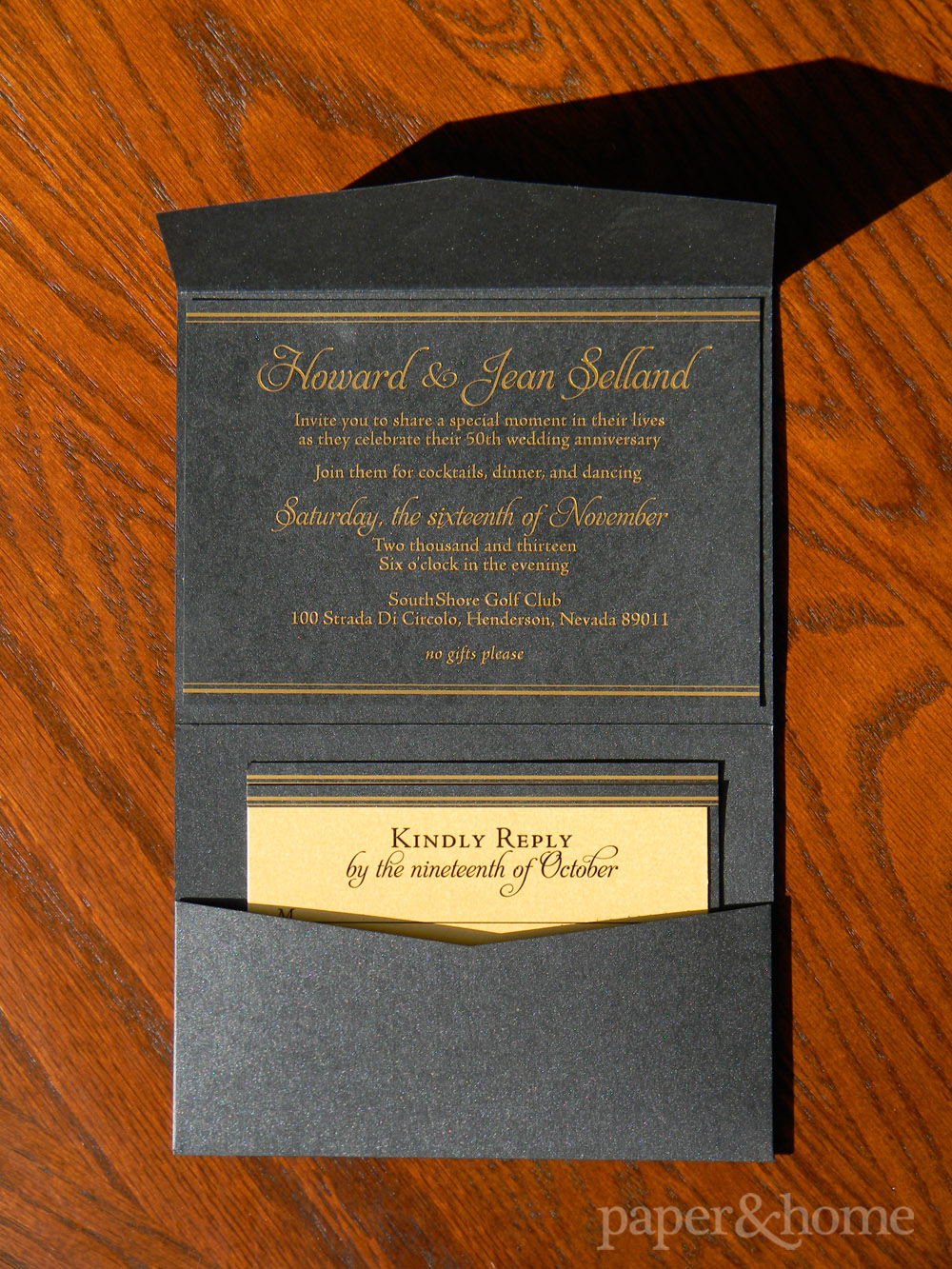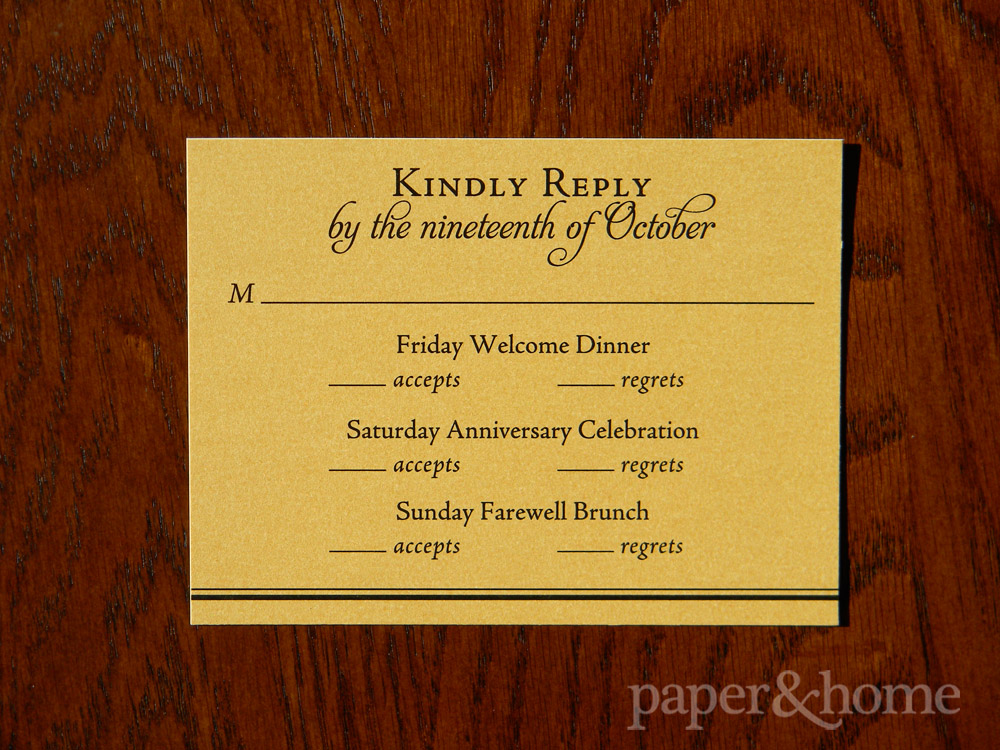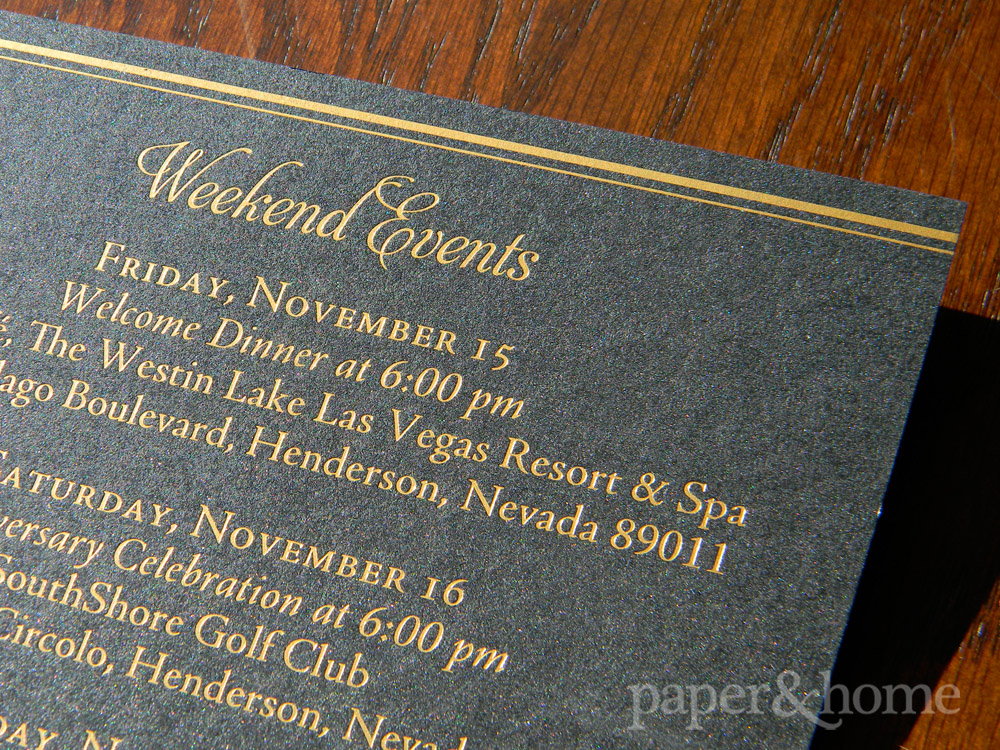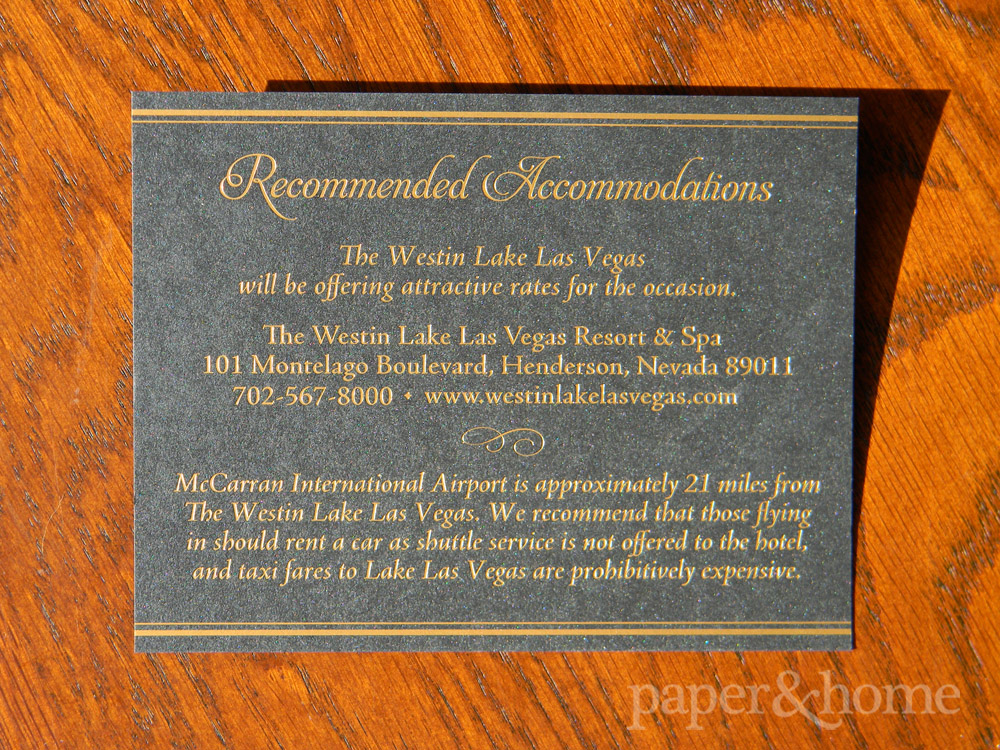 And last but not least, we made this cute gold shimmer candy tags for the guest favors.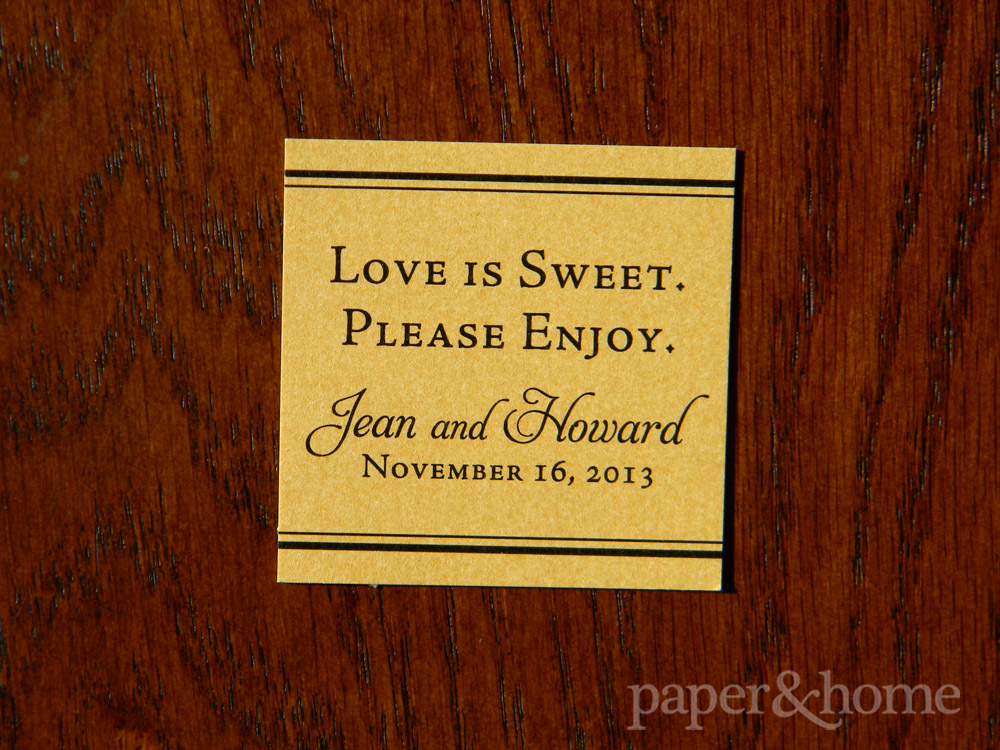 Comments