<< BACK TO BLOG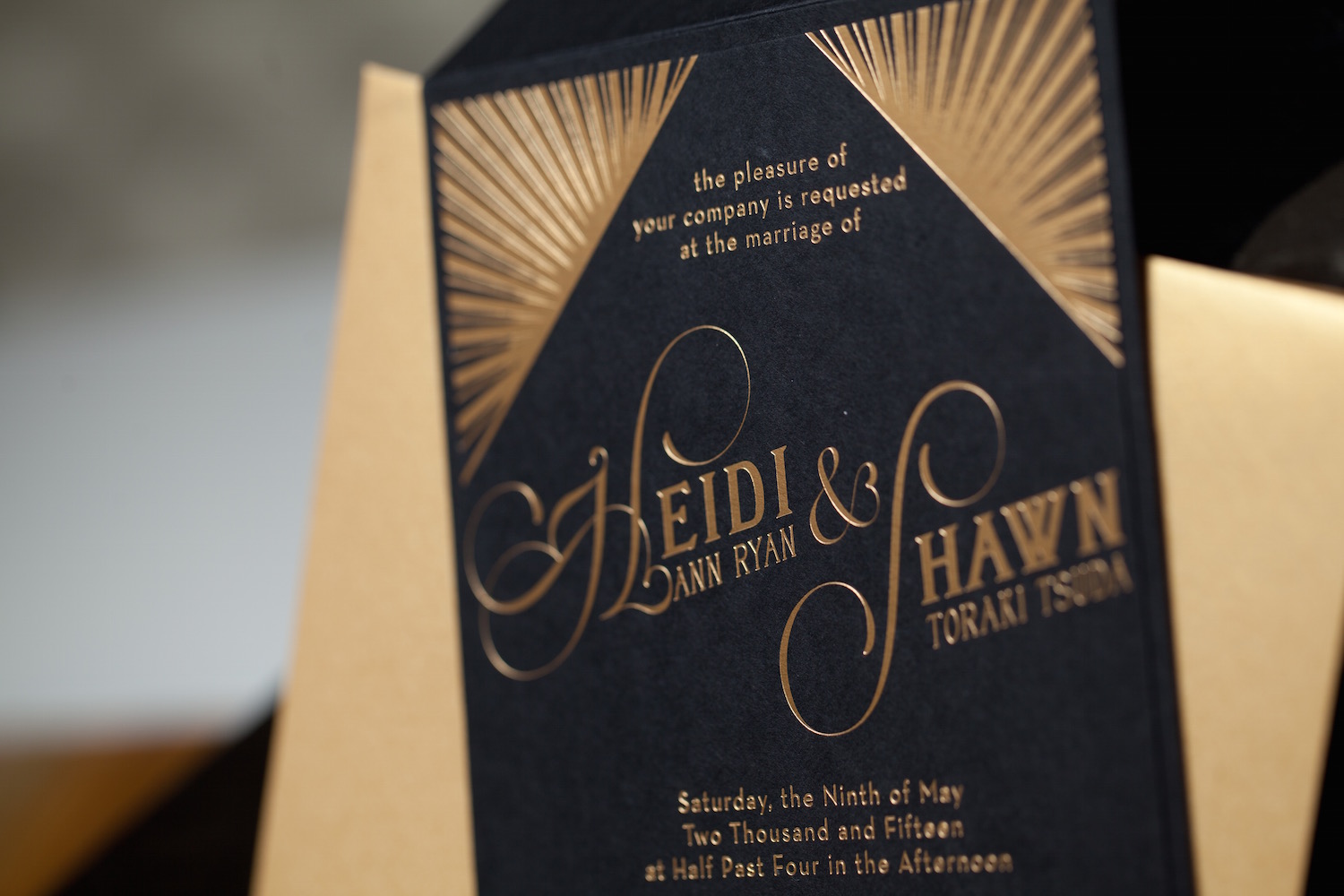 Simply stunning. No matter how often I look at these art deco wedding invitations, I can't get enough! Heidi and Shawn really hit the nail on the head with these invites. They are the epitome of art deco design, class, and elegance.
The gold foil pressed into a rich black stock is absolutely gorgeous. The fonts are very Gatsby, especially the beauties used for Heidi and Shawn's names. The invitation is mounted to a matching black pocket for an added touch of luxury. The pocket holds Heidi and Shawn's insert cards, including information on their welcome dinner, Sunday tea, and a reply postcard. The wedding ceremony was held at The Cosmopolitan of Las Vegas at the The Chandelier, followed by a reception at Rose. Rabbit. Lie. With their "modern social club" vibe, these venues are perfect for an art deco wedding! Thank you to Imagine Studios for the gorgeous photos!
The invitations were closed with a wax seal featuring a custom monogram.
At the wedding ceremony, guests received a witty and informative booklet, titled," So, You're Going to Sit Through Heidi & Shawn's Wedding."
Inside the program, the couple offered up some advice and tips for the guests to enjoy themselves. It also featured lyrics to their wedding song, "Waste," by Foster the People.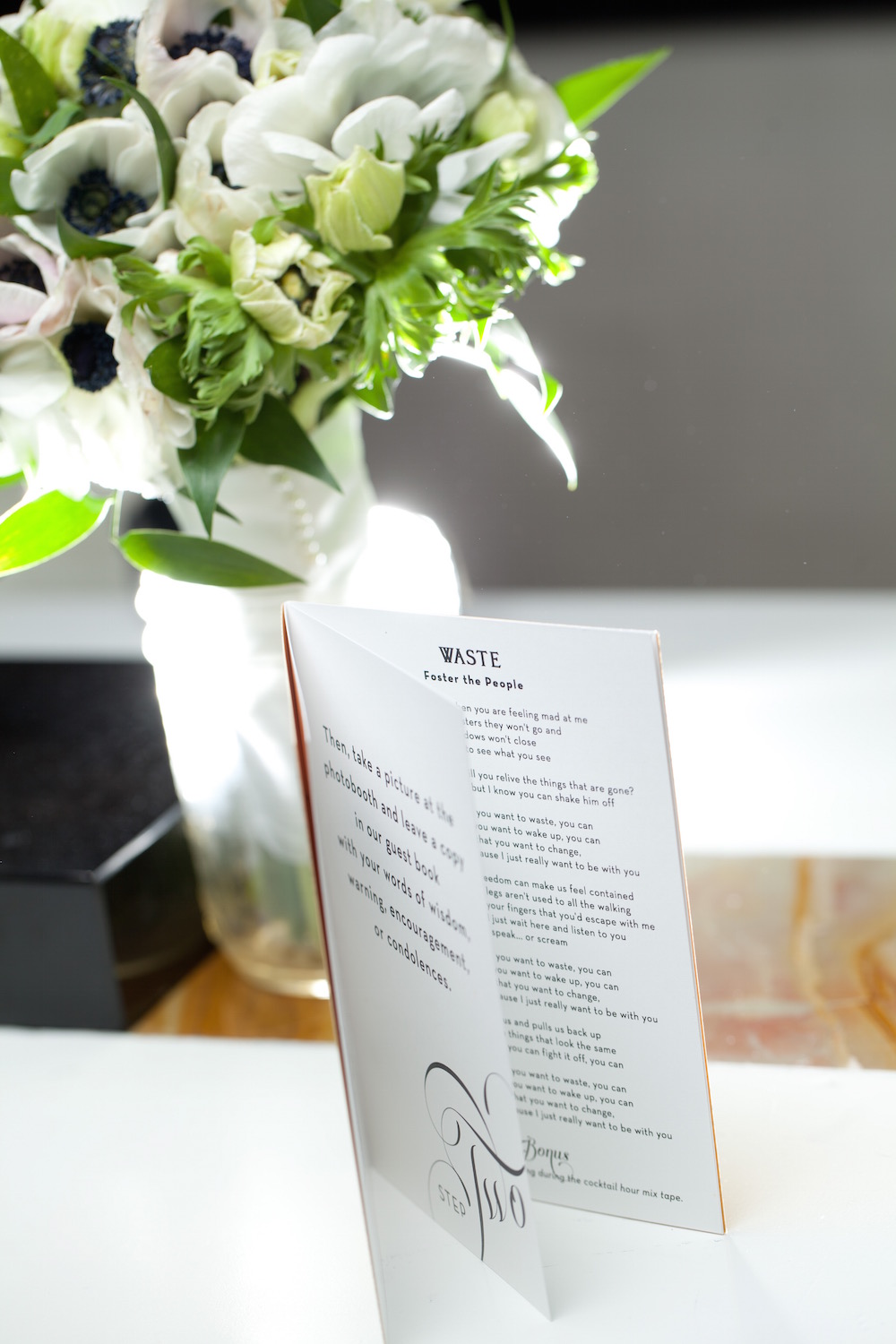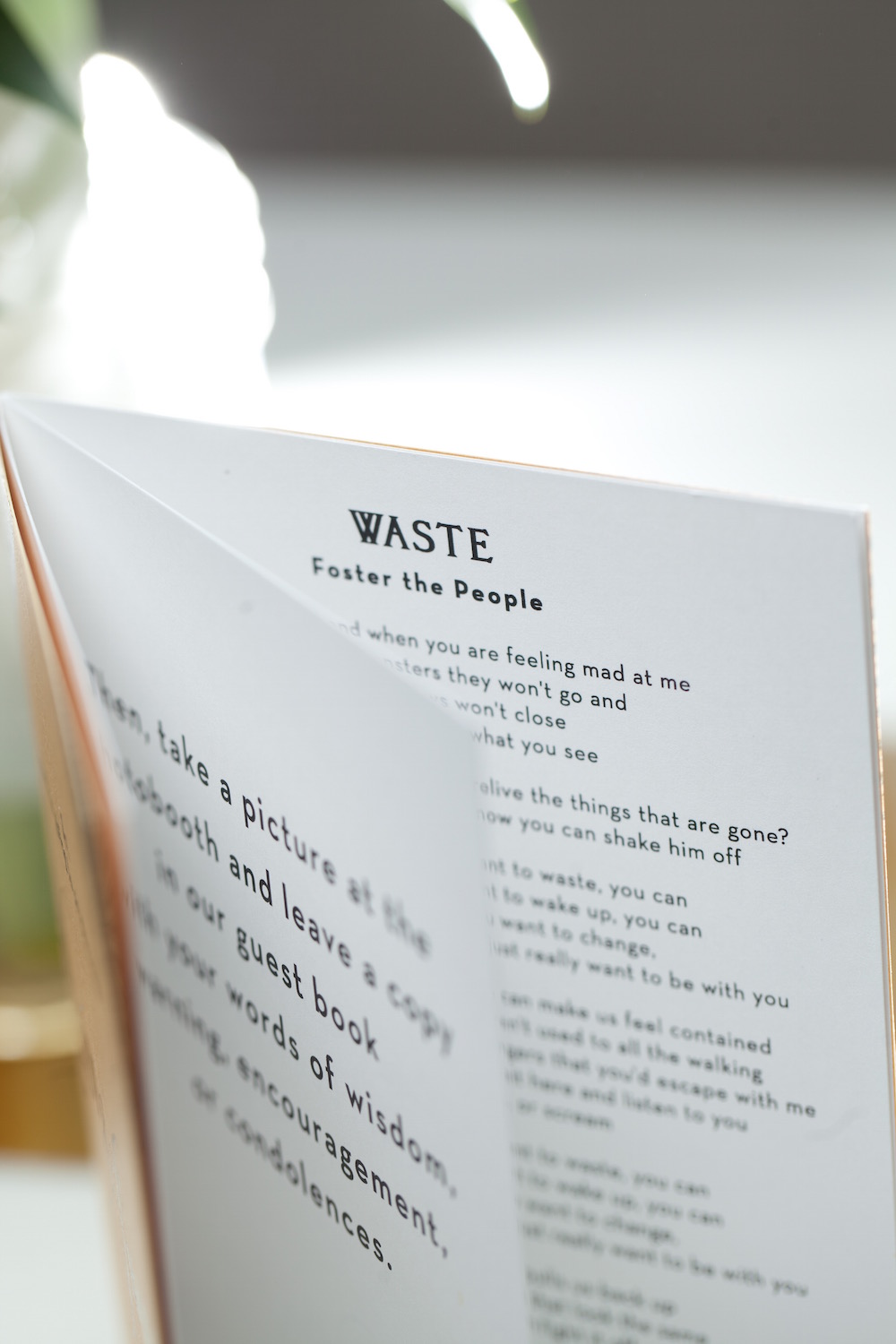 Simply stunning.
Comments