<< BACK TO BLOG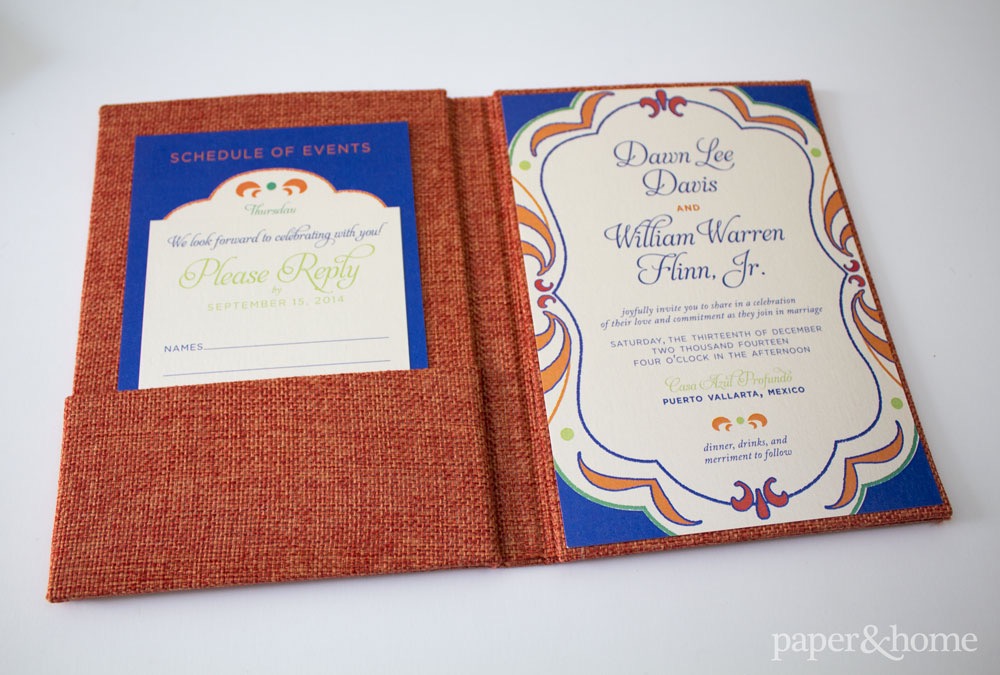 Dawn and William met us at "Veils, Tails, and Cocktails," a Las Vegas bridal show produced by Bridal Spectacular. They were on the hunt for Mexican inspired wedding invitations for their nuptials at Casa Azul Profundo in Puerto Vallarta.
That hunt led to a wonderful bounty of couture designed boxed wedding invitations. The eclectic artwork was inspired by Mexican tile work. The mailing label featured shades of green with orange and blue accents. It has a nice hand-drawn feel to it. The box and label create anticipation for the guests—imagine how fun it would be to get this little gift in the mail!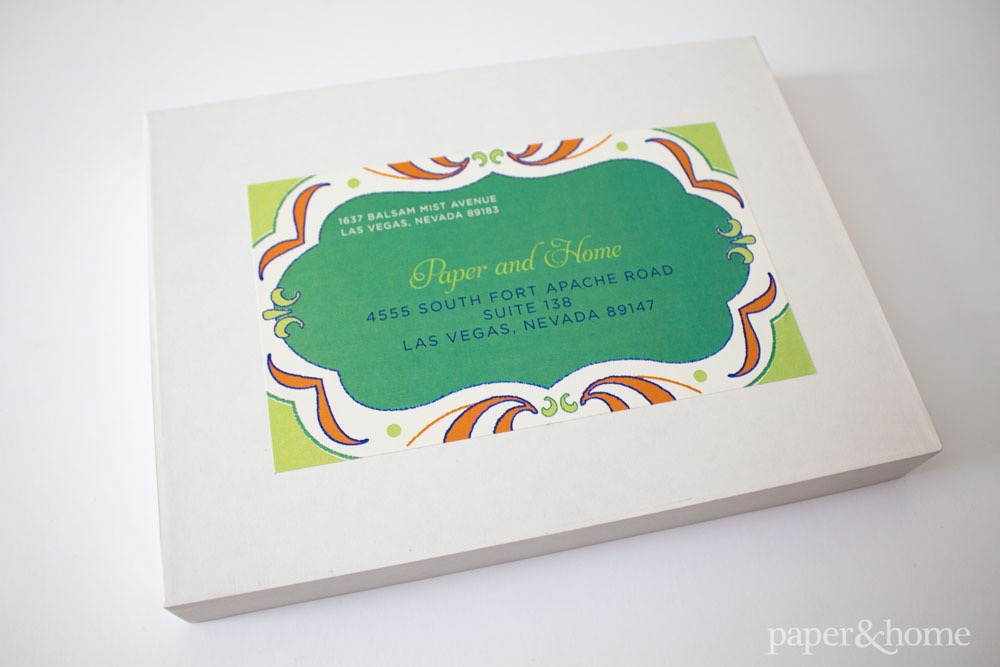 Upon opening the box, guests were met with a deep orange fabric-wrapped folio. The added texture is a phenomenal touch to any wedding invitation. The invitation card was designed with a similar ornate border with bright, festive colors. The invitations allowed the champagne shimmer paper to shine within the fun Mexican tile-inspired border.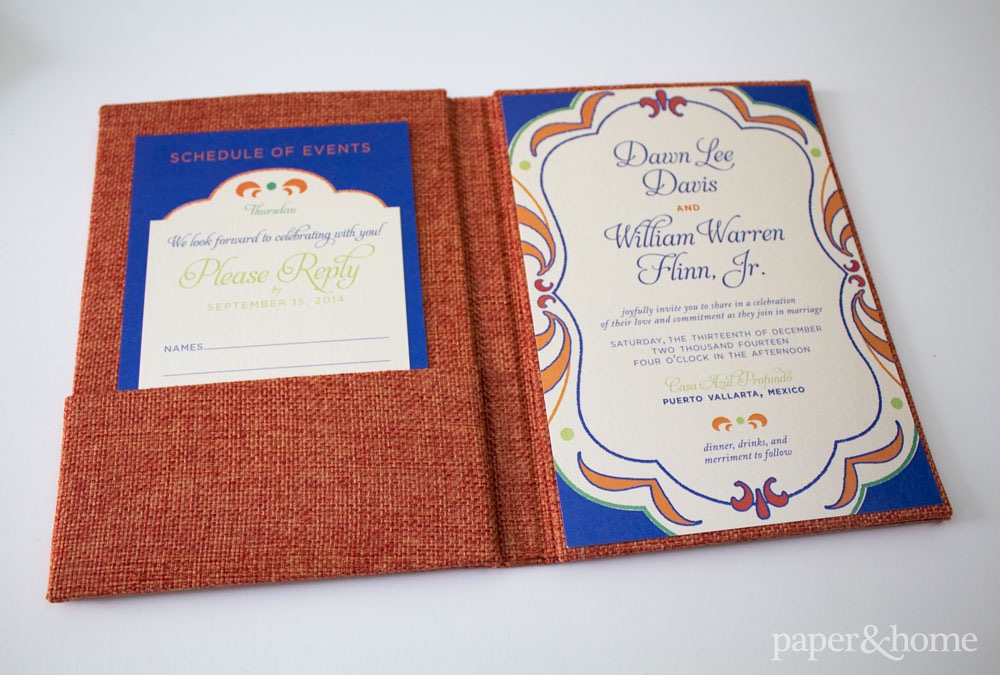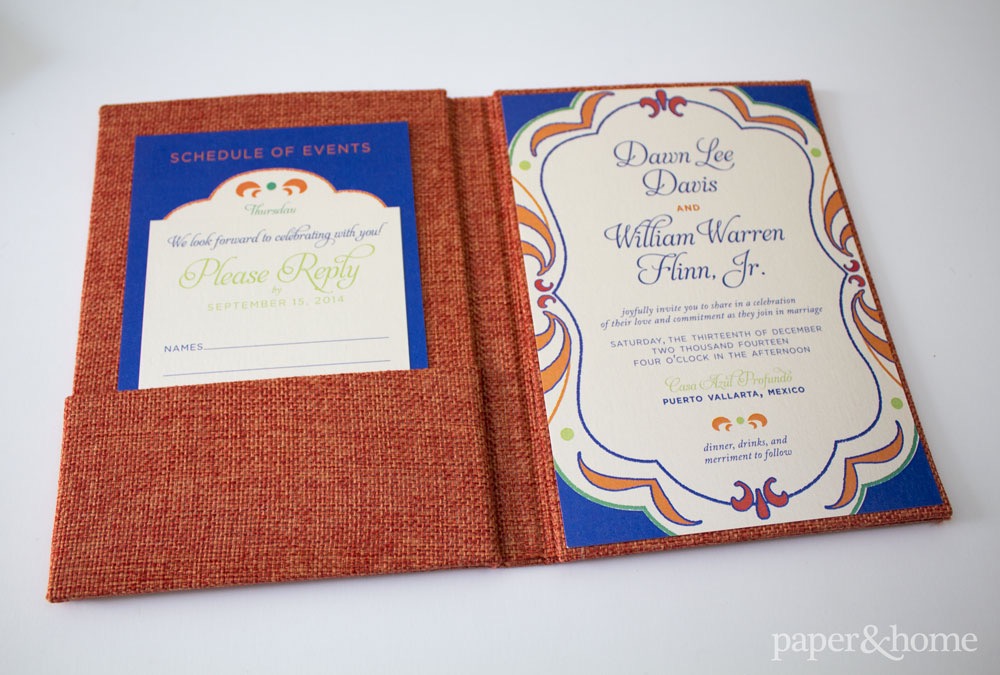 The complete Mexican wedding invitation set.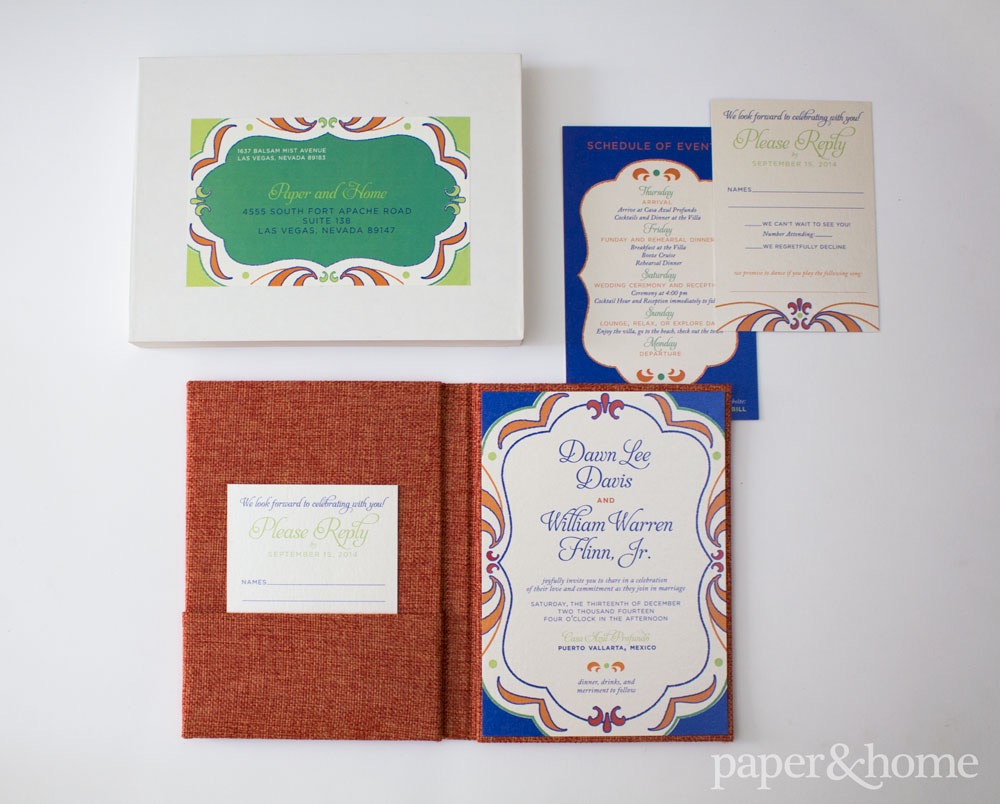 Dawn and William's schedule of events card.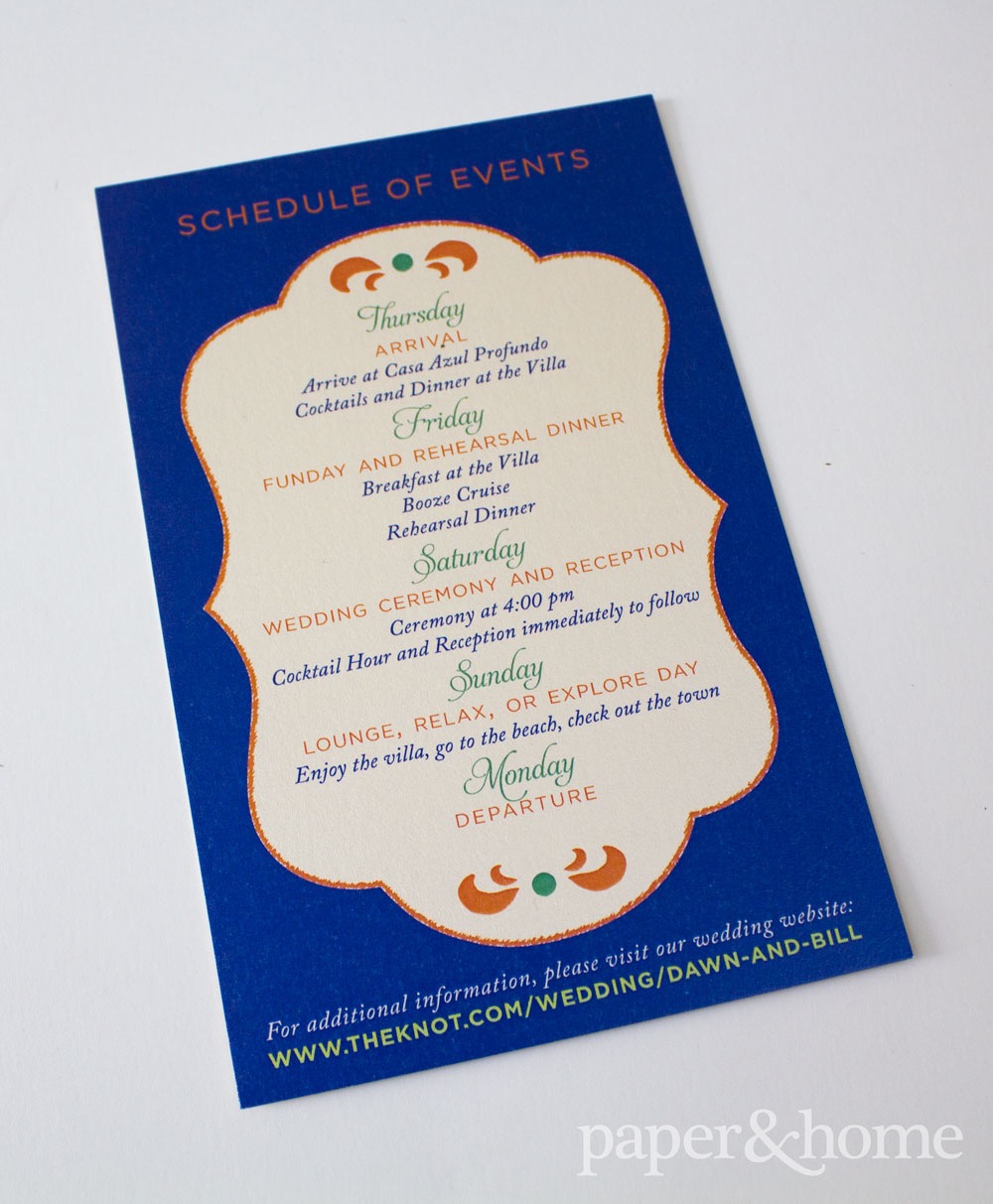 The colorful reply postcard.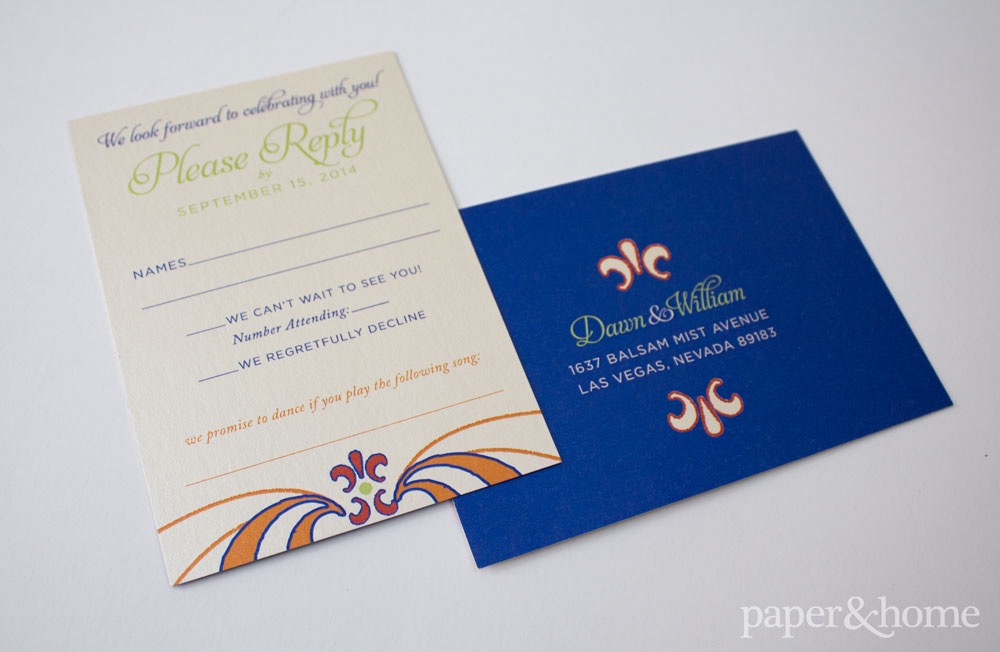 Comments