<< BACK TO BLOG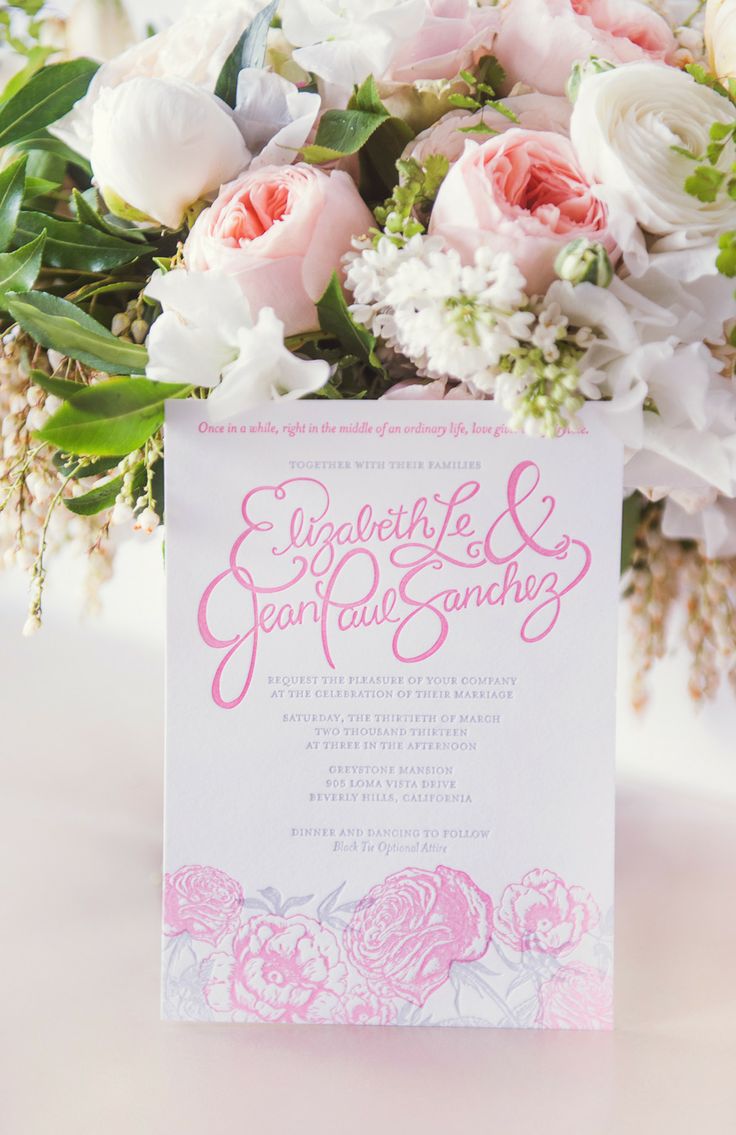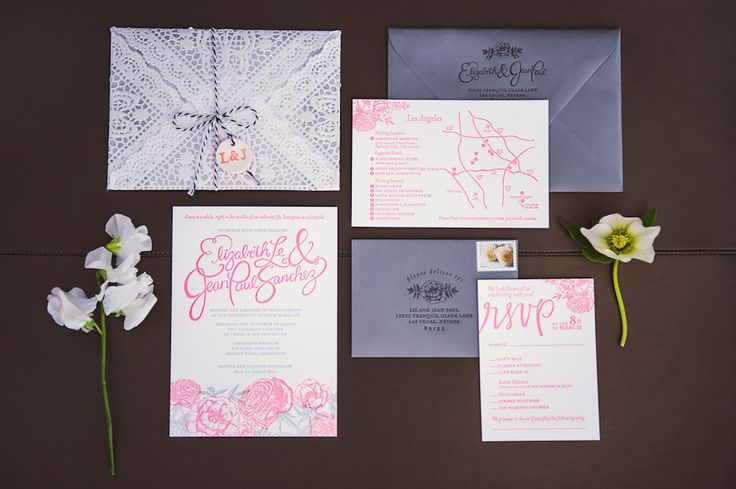 This simply stunning Greystone Mansion Beverly Hills wedding called for chic, couture invitations. We absolutely loved working with Liz & Jean, who are two of the nicest, genuine people we have had the pleasure of knowing. Our design team created a couture wedding invitation featuring 2 color letterpress, lovely floral design, and magnificent hand lettering for the bride and groom. The result was just beautiful.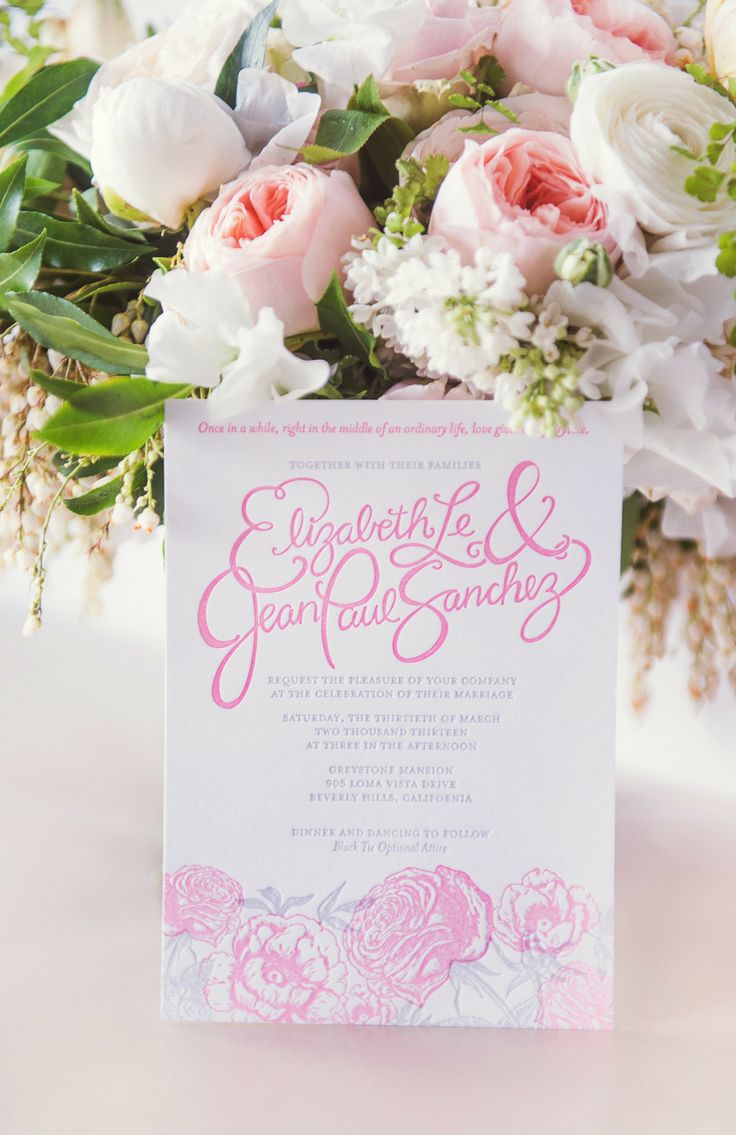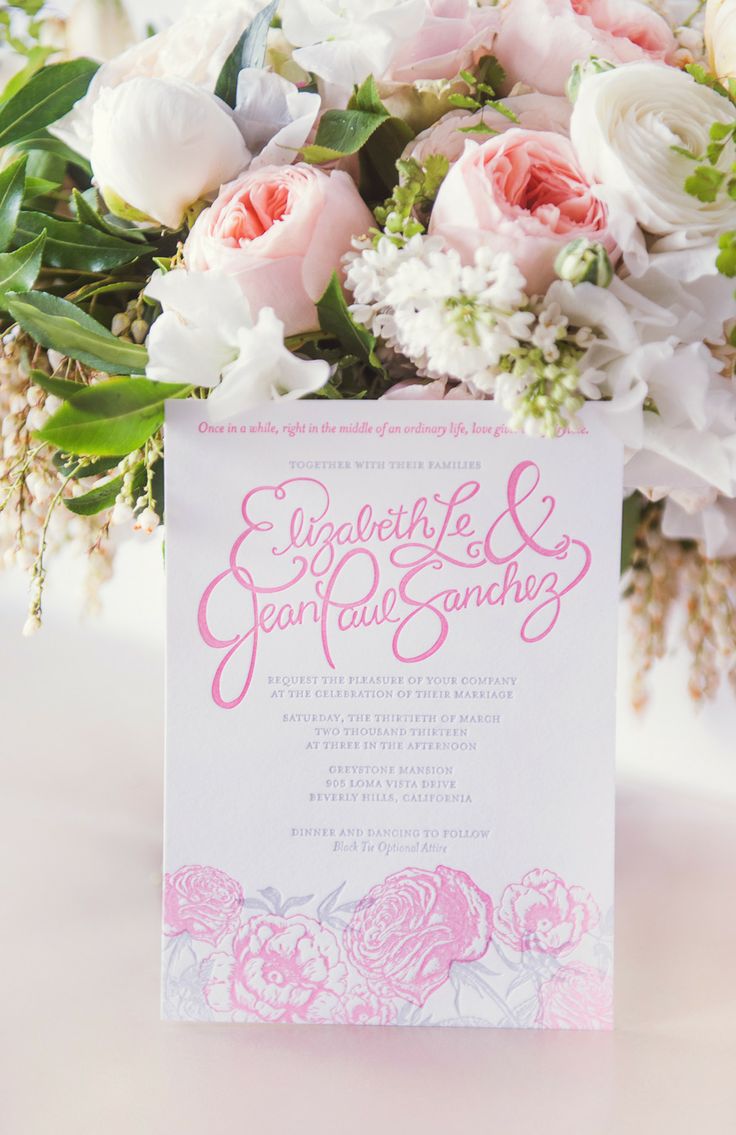 The invitation set the tone for an absolutely classy event. We had the honor of attending the wedding as guests, and were so impressed by the venue, the food, and all of the wonderful vendors. Mostly, we were impressed with how much Liz and Jean love each other (and their families too).
The wedding was featured on Style Me Pretty's homepage today, so you can see it in all of its glory right here. We highly recommend all of the vendors that were a part of this wedding, having known most of them for some time. However, seeing them all in action just floored us (in a great way!)
Head on over to SMP for all of the amazing photos and video—you will thank us later!
But first, two more photos for you, which capture one of the best first looks we've ever seen. Now this is love…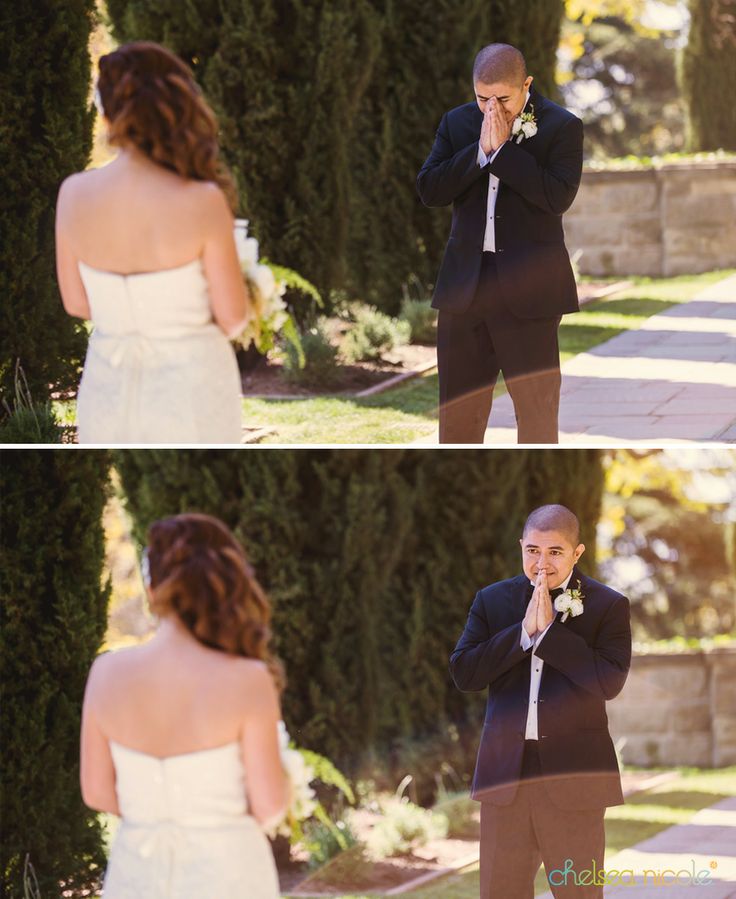 Comments