<< BACK TO BLOG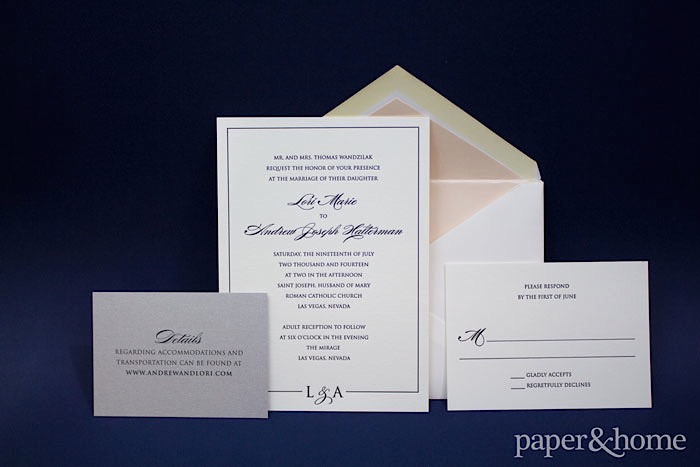 Classic never goes out of style. Lori and Andrew came to us with that in mind. The vision was to create a traditional look with subtle details, the result was these classic black and white wedding invitations.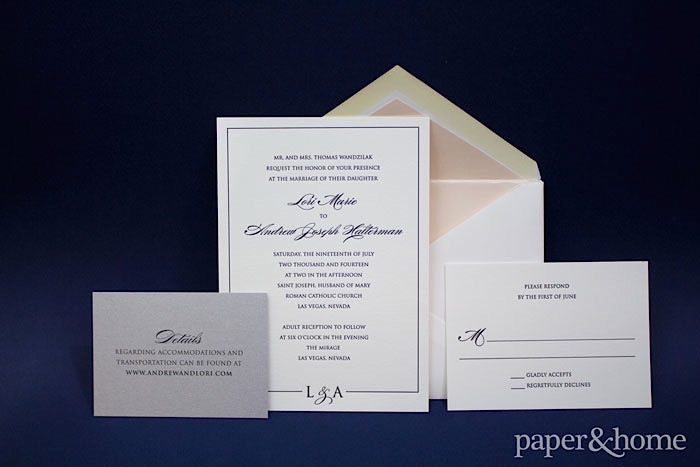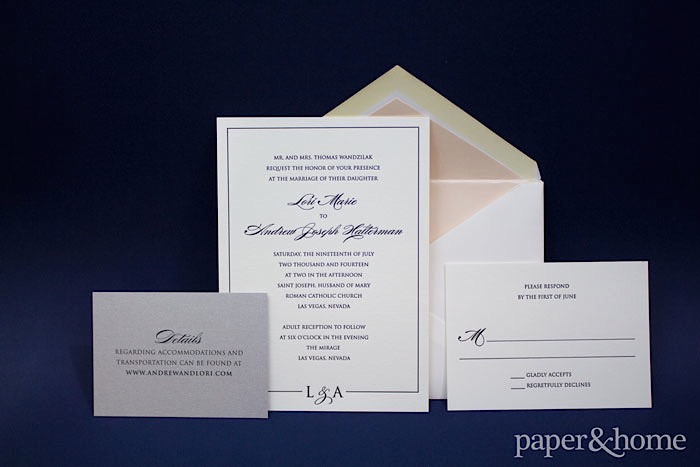 A soft white cotton stock was the foundation for the letterpress wedding invitation. The card had a simple border, timeless serif fonts for the copy, elegant cursive for the names, and a monogram to finish. The letterpress reply card and details card complete the set. All cards were encased in a beautiful soft cotton envelope with a peach envelope liner for a subtle pop of color.
Lori and Andrew utilized their monogram for letterpress thank you cards. What's great about these is they can be used for ever and ever, long after the wedding.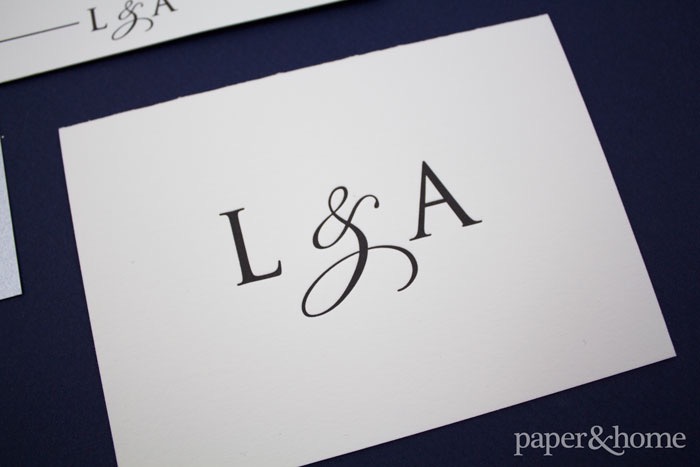 The monogram was prominent in Lori and Andrew's menu cards as well. The fonts matched those on the invitations, and also the escort cards and ceremony programs. This creates a consistent, buttoned-up look from start to finish.
How do you like the classic look? Is it just right or do you need more? Give us a shout, we'd love to hear from you!
Comments