<< BACK TO BLOG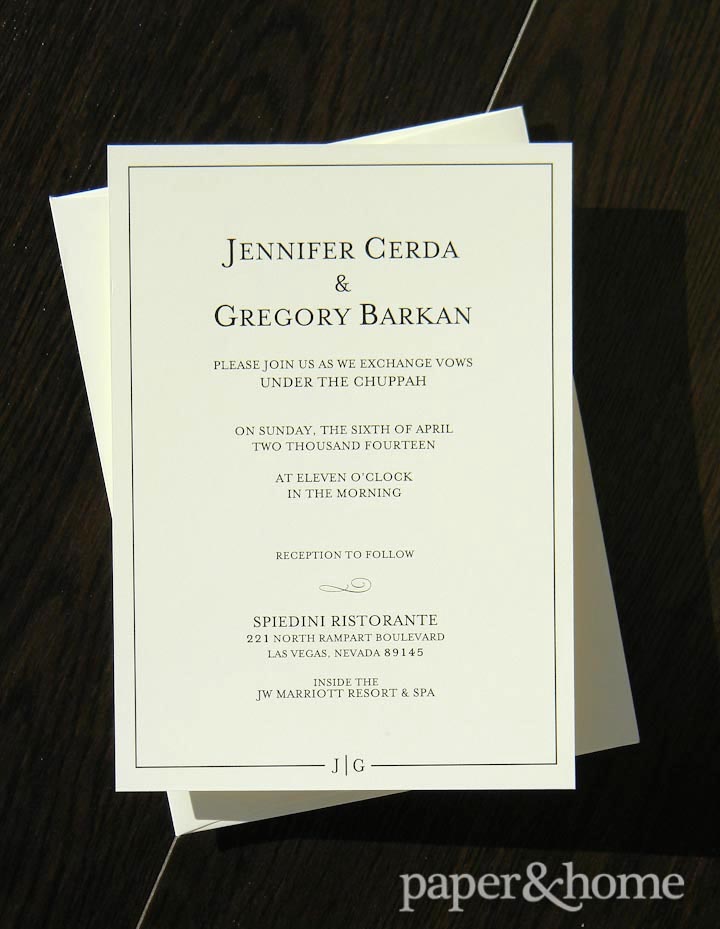 Jennifer & Gregory believe that less is more. So, when they said they wanted classic wedding invitations, we listened. Often, simplicity is the hardest to achieve when designing. Every little detail counts, as nothing can hide behind flourishes or fancy fonts. It's just text and white space, so you must use those tools perfectly.
That's exactly what we do at Paper and Home, regardless of whether the client desires classic wedding invitations, or modern, or ornate, or cutesy. The way the fonts interact with the spacing between them is crucial. Our graphic design team came through and made this simple design shine. The eye goes to all the right places, thanks to a smart usage of font sizes.
The border of the invitation is another small detail that is not easy to achieve. After the invitations return from print, our team goes through each and every one and inspects the trim to ensure the border is even on all sides. This is a very detailed task that we proudly complete for every one of our clients. That's one of the big differences between ordering online and working with a local wedding invitation design studio.
A simple and elegant monogram completes these classic wedding invitations and carries onto the envelope return addressing.
Comments