<< BACK TO BLOG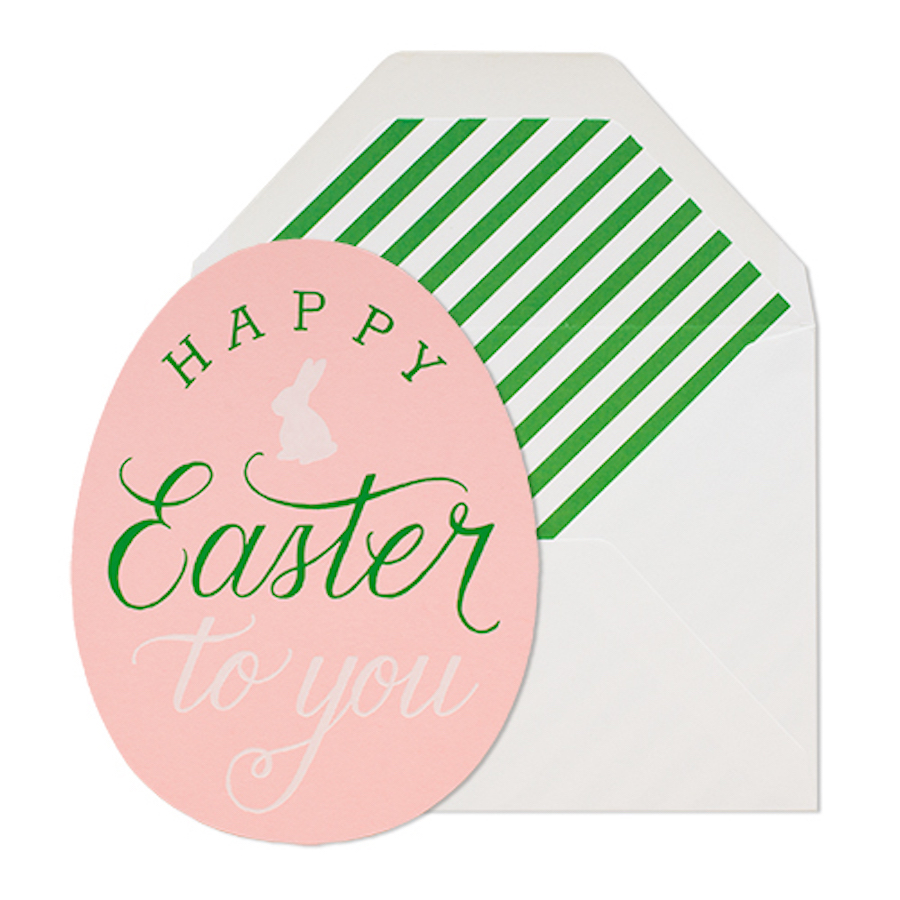 Easter snuck up pretty fast on us! Got plans for a nice day with the family on Sunday, but don't know what to bring? Paper and Home has you covered with two cute Easter cards in our store.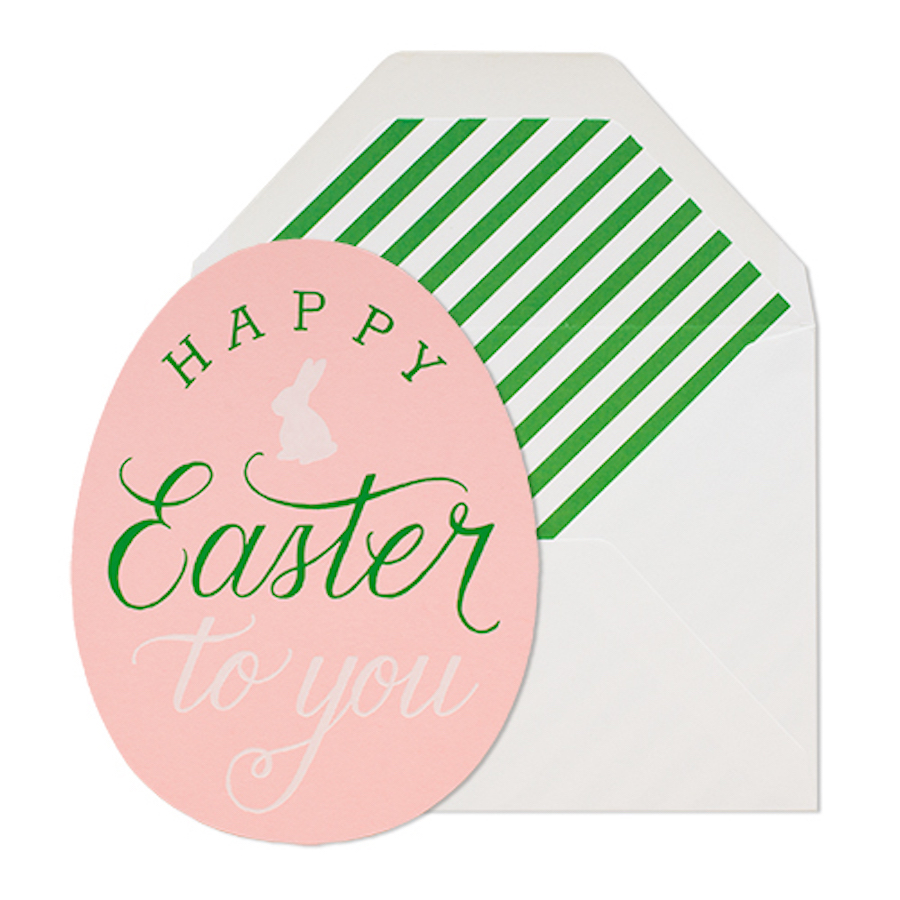 Above we have Sugar Paper's Happy Easter Egg card, letterpress printed on antique machinery. The card features white foil and green ink on pale pink paper in their Easter egg die-cut shape. It's paired with a white envelope and a white and green diagonal stripe liner. Flat card, blank on one side. Dimensions: 4 x 6 inches.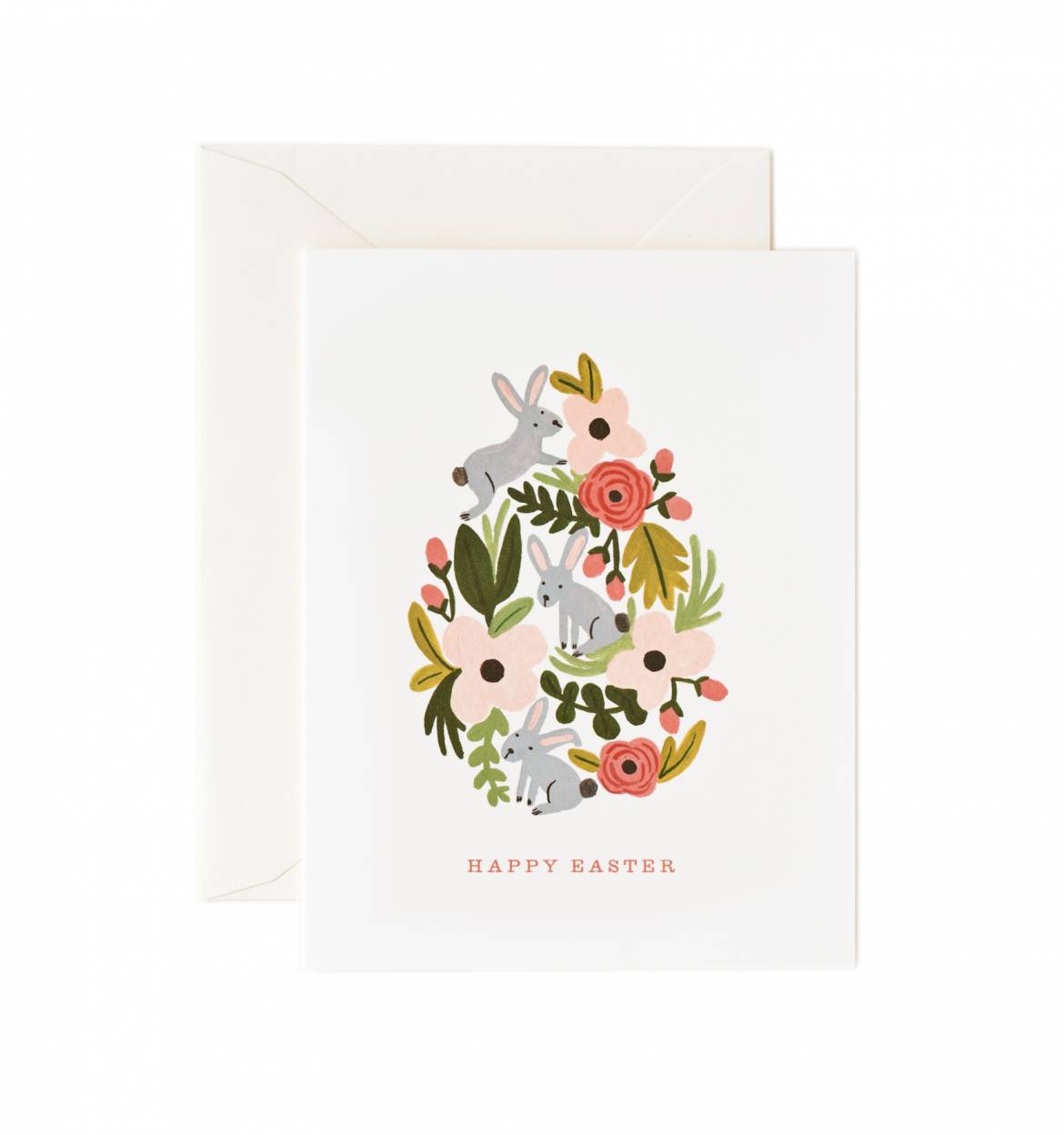 Here is a Floral Easter Egg card, designed by Anna Bond for iconic stationery brand, Rifle Paper Co. Muted shades of green, gray, and pink adorn this lovely design. These cards are designed and produced in the U.S.A. Printed on a natural white cover paper and paired with a soft white envelope. Dimensions: 4.25 x 5.5 inches.
Paper and Home is open Tuesday to Friday from 10:30am to 6:30pm, and Saturday from 10:30am to 5:30pm. Our address is 4555 South Fort Apache Road, Suite 138, Las Vegas, NV 89147. Tel: 702-776-8243.
Comments