<< BACK TO BLOG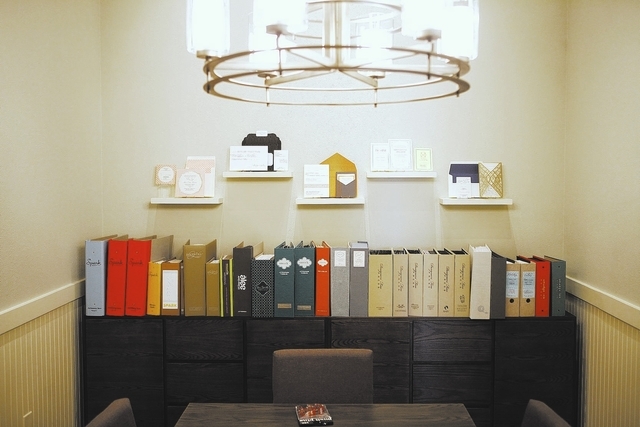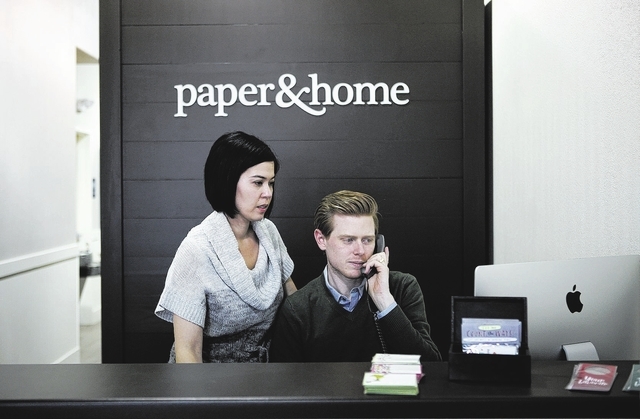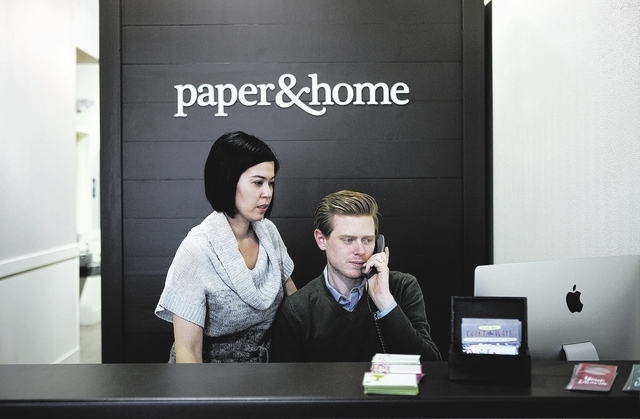 We are really honored to have our recent expansion covered in the Las Vegas Review Journal's View newspaper. We started our little graphic design business three short years ago, and it's grown into a beautiful boutique and design studio on the west side of Las Vegas. Below is the article in its entirety. Thank you everyone who has helped us grow.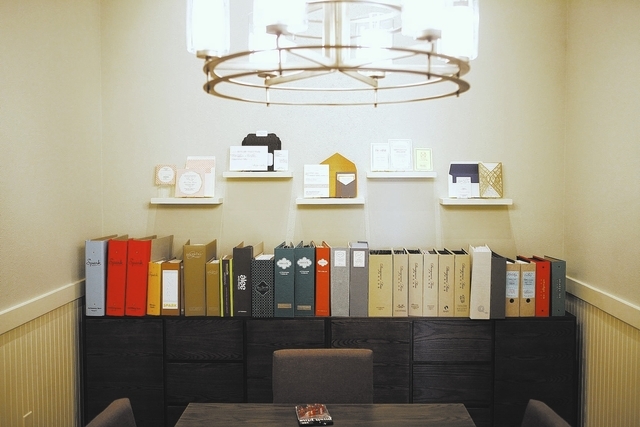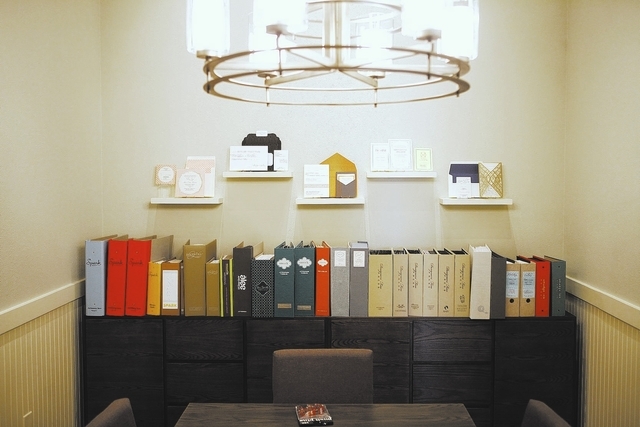 By JAN HOGAN
View Staff Writer
Michael and Brooke Coxen are capitalizing on the fact that Las Vegas does a large amount of wedding business. They first established their business, Paper & Home, out of their home.
Now, three years later, they have a brick-and-mortar storefront at 4555 S. Fort Apache Road, Suite 138, and an online business at paperandhome.com. The store is set up with a rustic chic leaning. Dark woods and a neutral paint palette allow the attention to be on the paper products.
"The goal is to feel that it's welcoming but also creative," Brooke said of the decor.
The couple met in New York City. Brooke had moved there from Los Angeles about a month before. Michael worked in the music industry, and it was Brooke's first night out after moving there. She attended the event that he was working.
"It was one of those romantic New York nights, and by the end of the night, I was hailing a cab, holding an umbrella over her head to put her in a taxi. We exchanged (contact) information and it went from there," Michael said.
Brooke's background was in graphic design, and she had a passion for paper. She said she knew that one day she would start a business based around paper. But it was hard to take that first step.
"I was always the loyal employee, the one that stayed late and worked weekends," she said. "I always knew I wanted a business of my own, but I think Michael kind of pushed me to doing it because I was always sort of scared to do it (alone)."
Michael credits his father, who was a police chief but always had a side business — a taxi company and then a used car lot — as the foundation for his business sense.
In fact, Michael said he never had a salaried job in his life, working independently and usually on commission.
The couple initially expected to open their business in New York City but learned it was too expensive and highly competitive. About that time, Brooke's parents retired and moved to Siena in Summerlin. While visiting them, the young couple started seeing the possibility of becoming residents and opening their business in Las Vegas.
The idea took root. They moved here in 2010. Lessons were learned — how to work with banks and the legwork that's required for starting a business.
"You have to wear a million hats," Michael said. "We were working seven days a week for three years from our home studio. If you love what you do, time just doesn't affect you. You want to live this way. The things I'd done in the past, those were a struggle, where this is a pleasure. I joke that I'm the vice president and the janitor at the same time."
Brooke said they marketed first toward the wedding industry and approached a big bridal show that was in town. They approached wedding planners, country club facilities, wedding vendors, portrait photographers and bridal shops. Planning their own wedding in Las Vegas helped introduce them to many of the entities their business would utilize as contacts.
Brooke said there were not many wedding invitation outlets that offer graphic design services to customize one's announcements and invitations. So far, four freelance artists are associated with Paper & Home. The website is not being neglected. The Coxens hired a web developer to keep that end of the business in gear.
Marisa Findlay and J.T. Wise used Paper & Home for their wedding invitations. Findlay said she learned about it from a friend, saw its work and was impressed.
"It was different from anyone's I'd ever seen," Findlay said. "You can tell that they do each one the way you want it. Brooke would send over different designs, and then I would pick from them and change whatever I wanted, and she would do exactly what I wanted. … She would do the basic design and send over four or five options. It was like no one else's."
Kevin and Jamie Holyfield found Paper & Home at a bridal show. They used the service for everything from invitations to cocktail napkins.
"They were a little more expensive, but the quality was much, much more superior, hands down, than you can get through (some websites)," Kevin said. "They're not just people who print things. They're creative designers … This is the first glimpse your guests will have of your special day."
Contact Summerlin/Summerlin South View reporter Jan Hogan at jhogan@viewnews.com or 702-387-2949.
Comments