<< BACK TO BLOG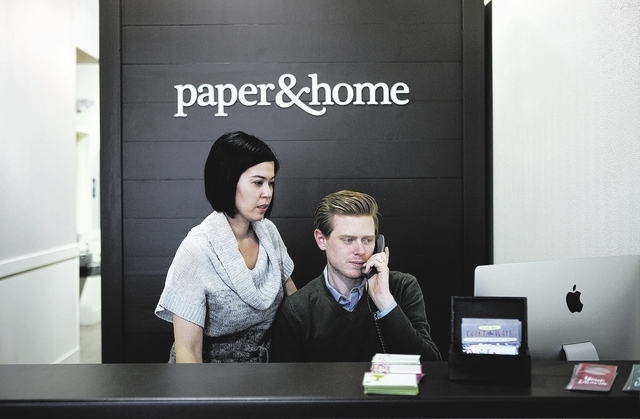 As we expanded our home-based business to a new graphic design studio and boutique last month, the Las Vegas Business Press took notice of our growth! The publication is a weekly insert in the Las Vegas Review Journal that focuses on local business in our great city. It was an honor for us to be featured because we specifically sought out Las Vegas when we started Paper and Home in 2010. We saw the opportunity in this city (and still do, of course). It was our goal to bring a luxurious and artistic boutique/studio to a city that "lacked culture." Now, people who love design, art, paper, and quality gifts have a little corner on the west side to call their own.
Below is an excerpt and photos from the article.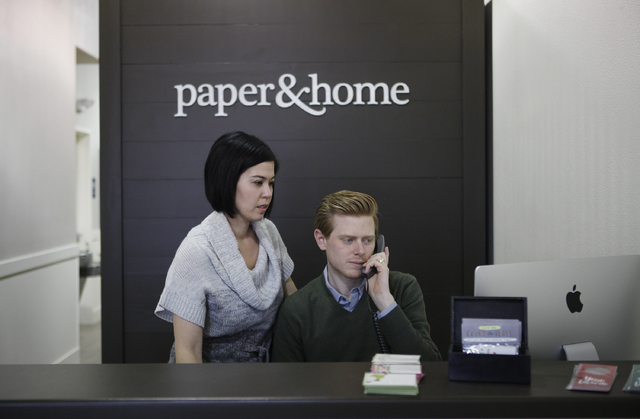 By TIM O'REILEY
LAS VEGAS BUSINESS PRESS
Brooke Coxen goes by the title founder/creative director, while husband Michael Coxen identifies himself as founder/shopkeeper.
Together, they have nurtured Paper &Home to the point that it moved out of a room in their Summerlin home to a regular shop on Nov. 21. In doing so, they have followed a course foreign to hundreds of small businesses: mapping out a business plan and having the discipline to stick to it.
"We like to do things a little differently," said Michael Coxen. "We're that odd mix of creativity and analytics."
They were both New Yorkers when they decided to launch Paper &Home, a custom designer of high-end wedding invitations, three years ago. Rather than set up shop in Brooklyn, they opted for the lower taxes and expenses, the thinner competition and being close to Brooke's family in Las Vegas…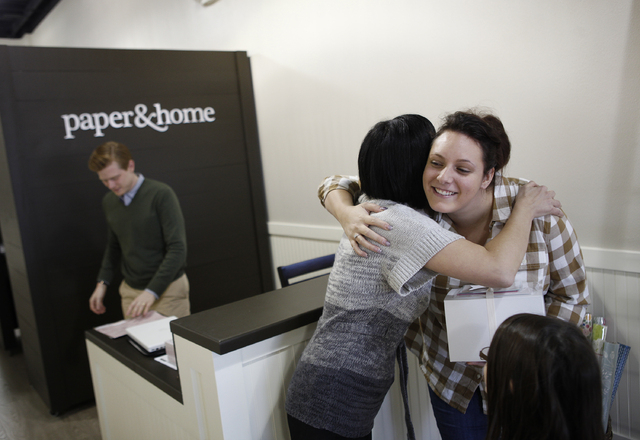 To read the full story, visit the Review Journal's website.
Comments