<< BACK TO BLOG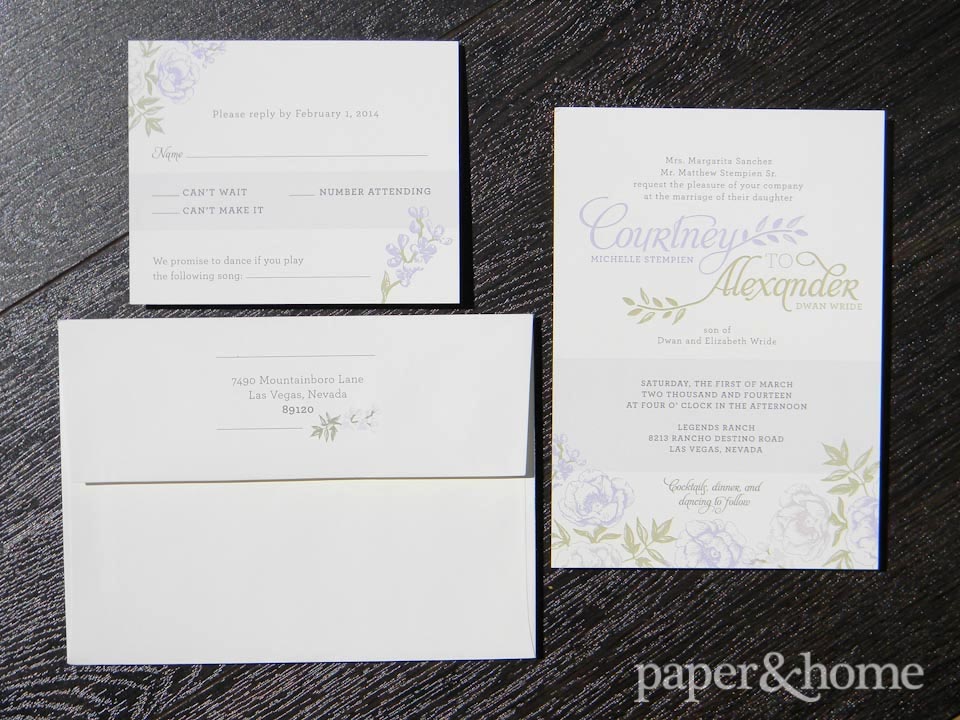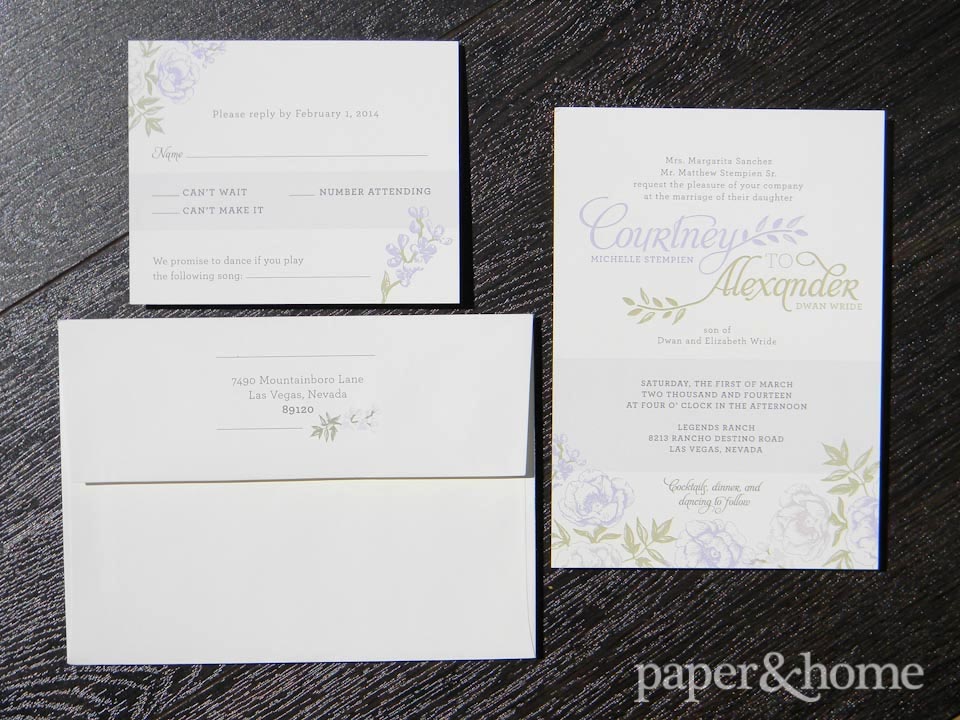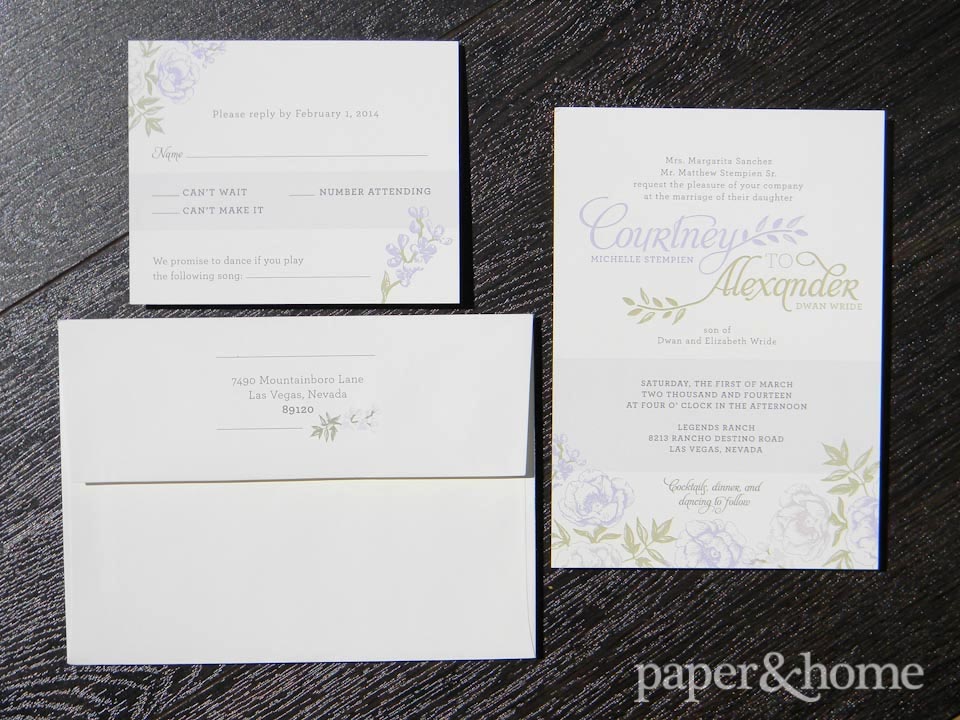 Courtney and Alexander came to Paper and Home for garden wedding invitations to set the tone for their nuptials. The couple decided on the rustic Legends Ranch in Las Vegas for their wedding ceremony and reception. The grounds at Legends Ranch are gorgeous, with a beautiful lawn, horse stables, and timeless buildings of stone and wood. It is a down-home place to get married, so we focused on a warm and inviting design for Courtney and Alexander's wedding invitations.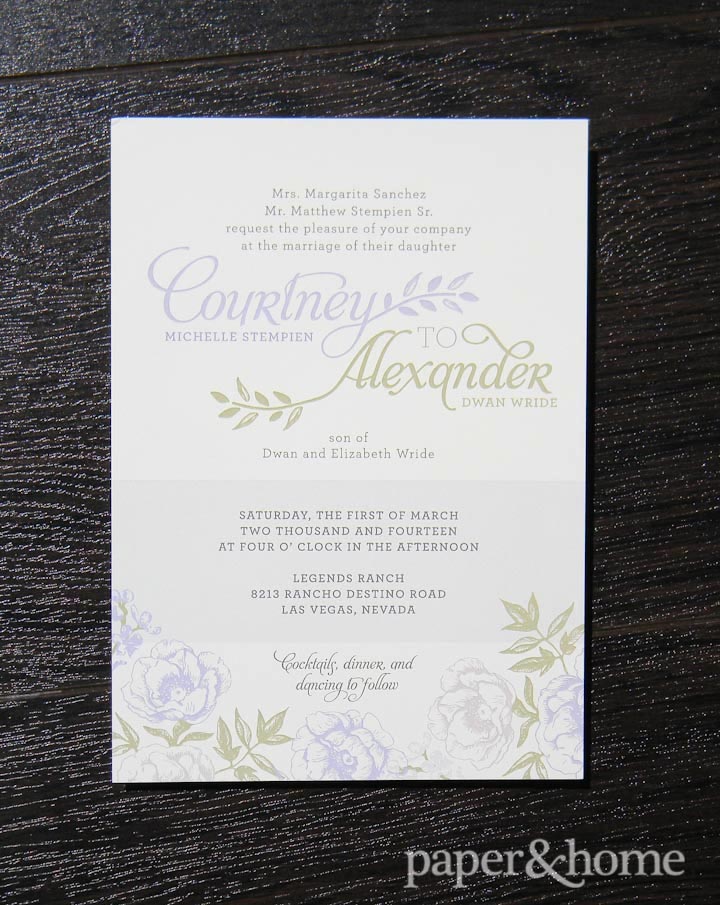 Soft purple and greens on an ivory white matte paper give off the warmth we were looking for. The couple's names were treated with leaf design elements to add that garden feel.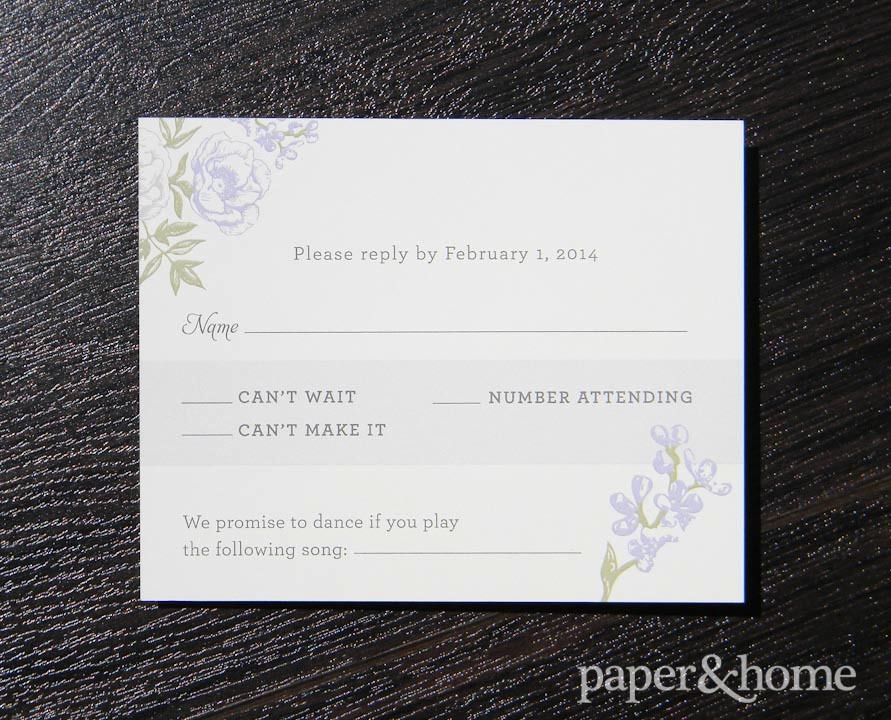 The reply postcard matches the invitation. Casual wording and a song request complete the reply.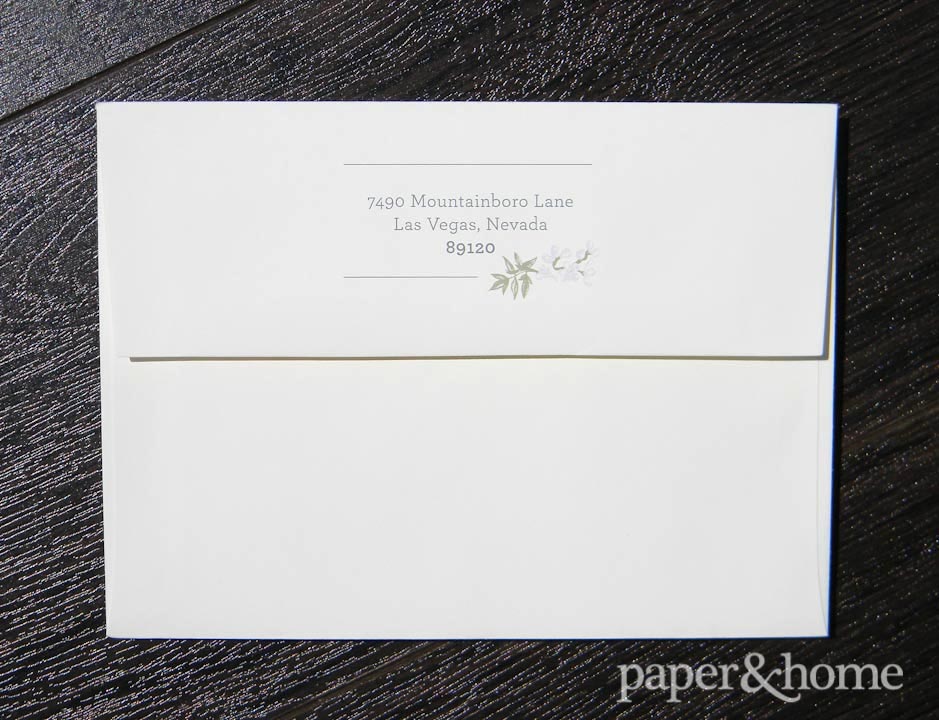 The ivory envelope completes the set nicely with coordinating return addressing. Remember, this is what your guests will see first, so adding a nice design detail is important. Not to mention, it saves you from sticking on unsightly labels!
Comments