<< BACK TO BLOG
We are honored to be a part of Wish Upon a Wedding Las Vegas. WUW is the world's first nonprofit wish granting organization providing weddings and vow renewals for couples facing terminal illness and serious life-changing circumstances, regardless of sexual orientation.
Paper and Home is a wish granter for the Las Vegas chapter, providing save the dates, wedding invitations, and wedding stationery accessories to wish recipients. One of our founders, Michael, sits on the board as the marketing chairman.
As part of their new website, Wish Upon a Wedding is proud to share what they have accomplished for their deserving couples since their launch in January 2010.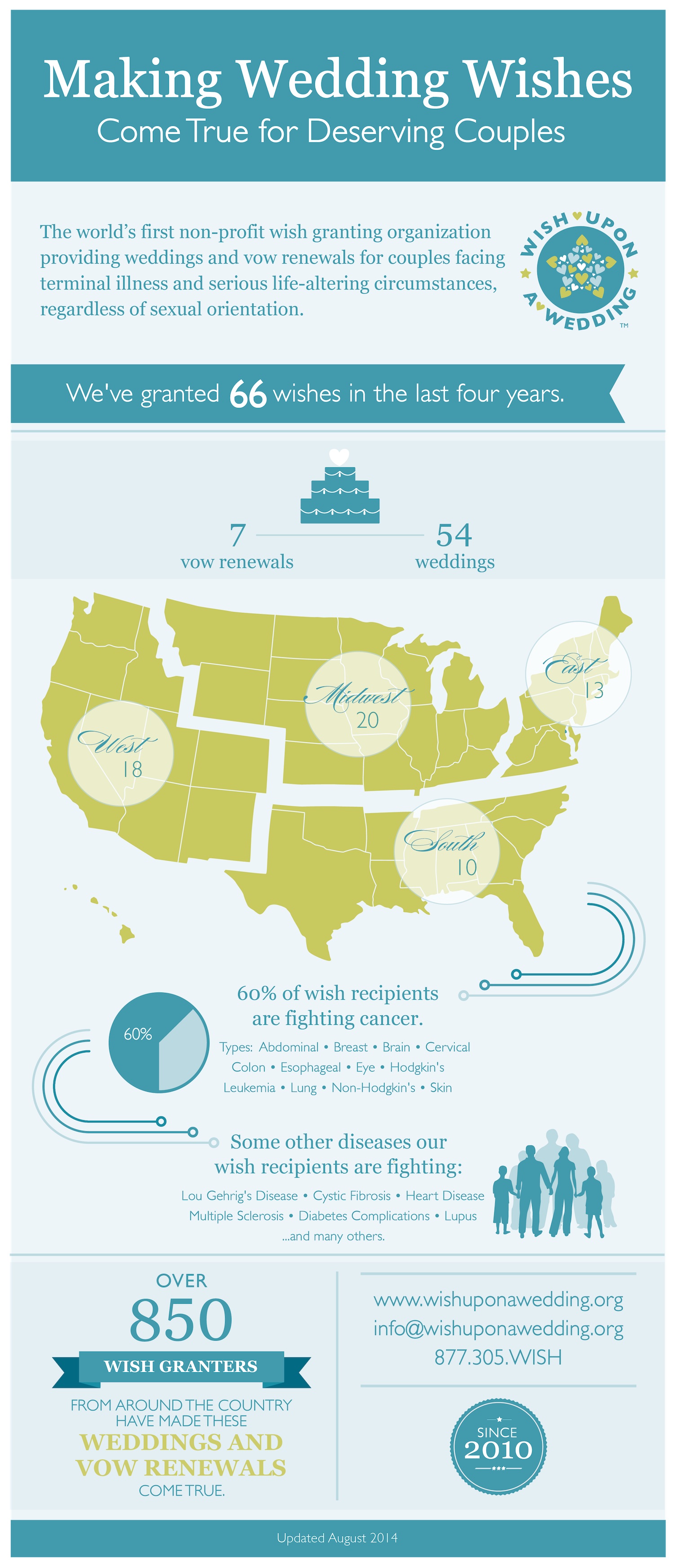 We strongly encourage you to explore the new website and learn more about how you can help. Who do you know that could use their services?
Comments