<< BACK TO BLOG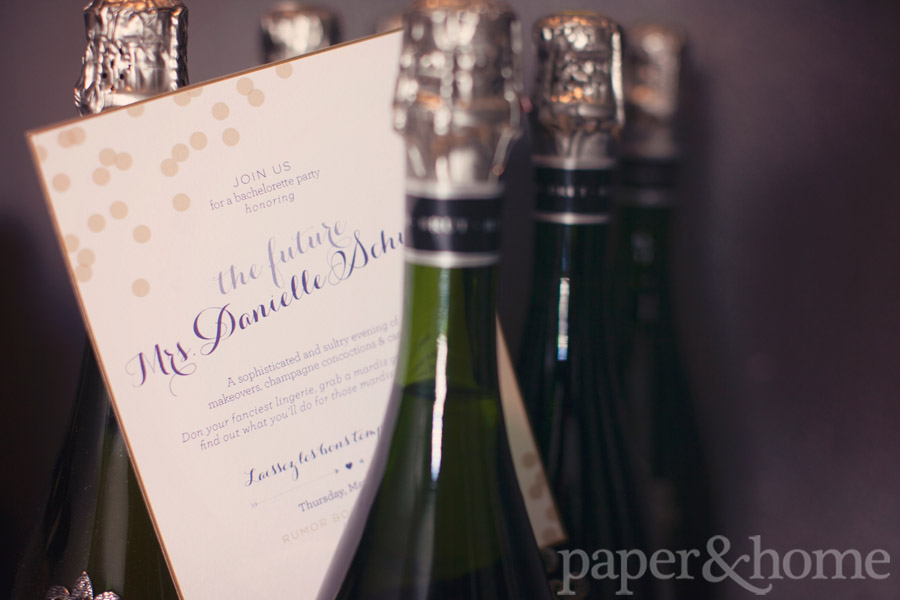 Paper and Home contributed fun and sexy invitations and stationery to this bachelorette party boudoir session with a French Mardi Gras theme! As described by the shoot's creative director, Caitlin Gillespie of Love and Lilikoi, this was "a sophisticated and sultry evening of makeovers, Champagne concoctions & canapés." Ooh la la.
The bride-to-be and her three bridesmaids all met at Rumor Boutique Hotel in Las Vegas to check-in to their pool-side suite. Upon arrival to their room, the girls were surprised with Champagne and Better than Sex Cupcakes—a mixture of raspberries, vodka & champagne, and white chocolate ganache. Yum! The bride-to-be was then surprised with a glittering crown, sparkling scepter, and gorgeous white Mardis Gras mask. Everything needed to be the perfect Mardis Gras Queen.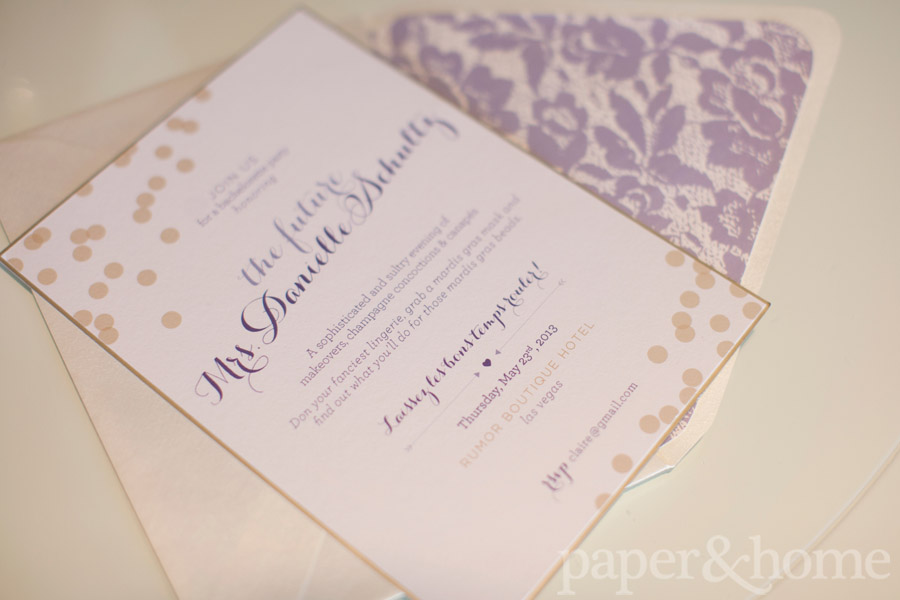 The girls were then treated to a full in-suite makeover, including hair & makeup, and a sexy boudoir photo shoot, complete with vintage gold pillows (for a pillow fight of course!), Mardis Gras masks, colorful beads, a bath tub, and lots of bubbly flowed! Next, the party moved into the bar room for cocktail hour. The girls were served French 75 cocktails consisting of Champagne, Gin, sugar, and lemon, a classic New Orleans libation.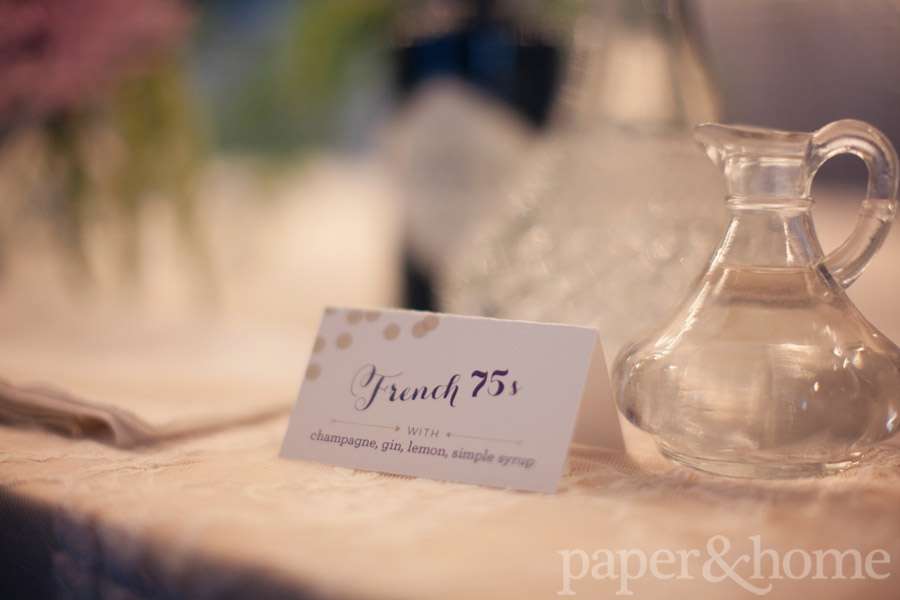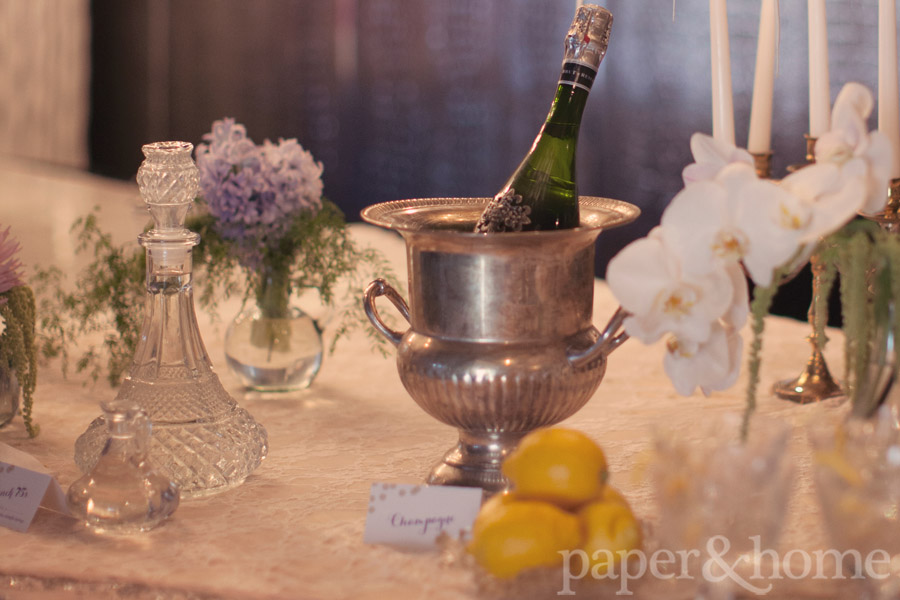 It was then on to the dining room where the girls partied with a bachelor party, and feasted on juicy mini shrimp Po'boys & crispy hushpuppies with dill sauce, and indulged in warm vanilla bean beignets with chocolate sauce & giant blueberry macarons. As a parting gift, the bridesmaids and bride-to-be all received a French boite stuffed with lavender beauty products, candles, Champagne truffle chocolate bars, and a bottle of Champagne!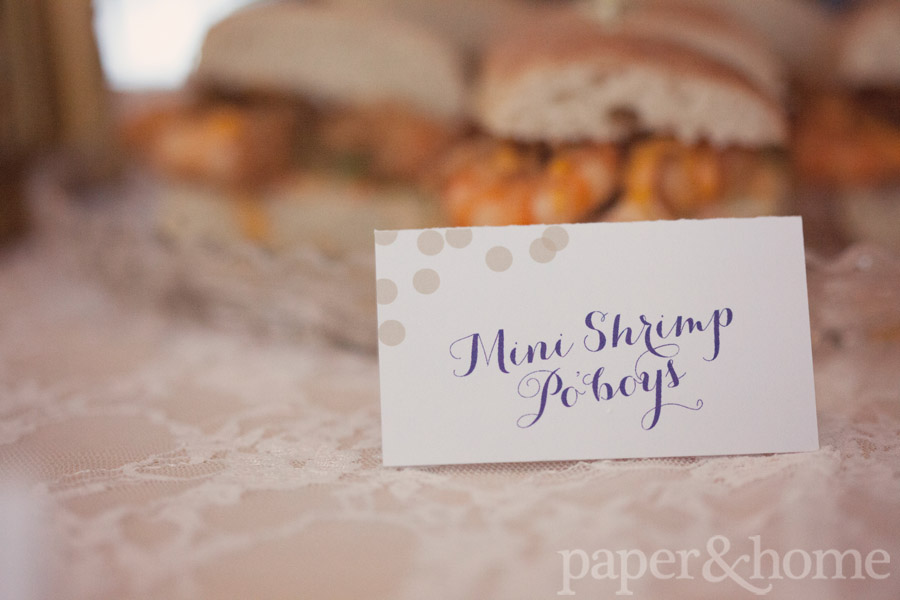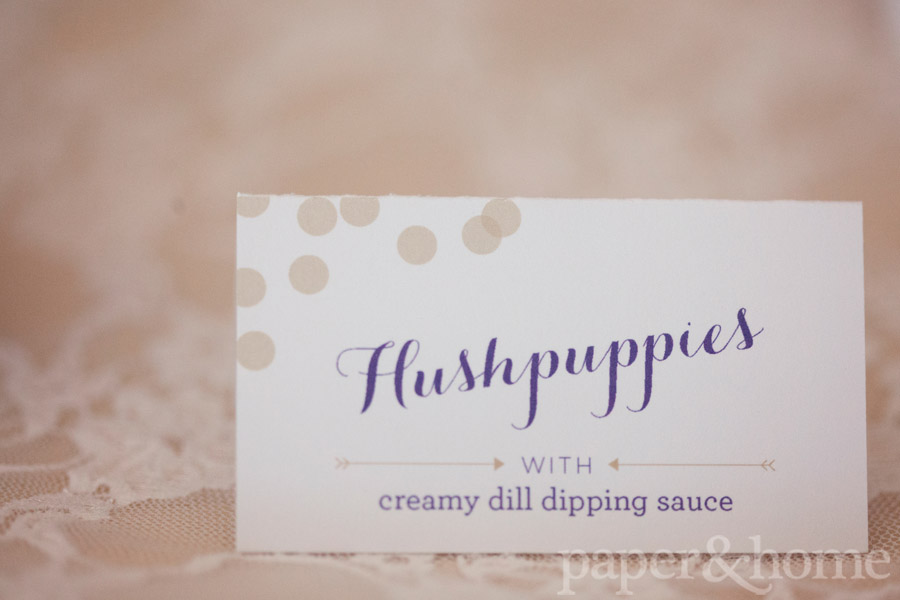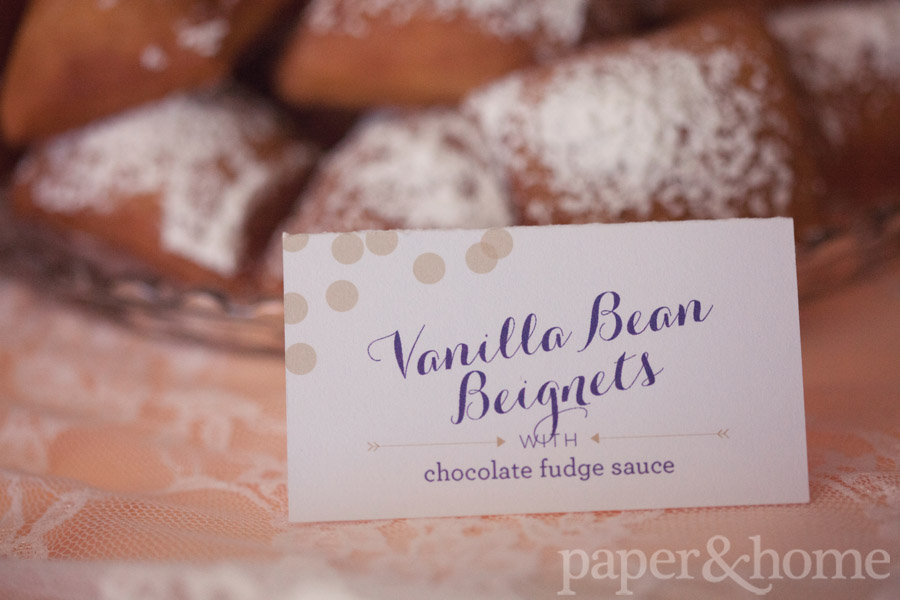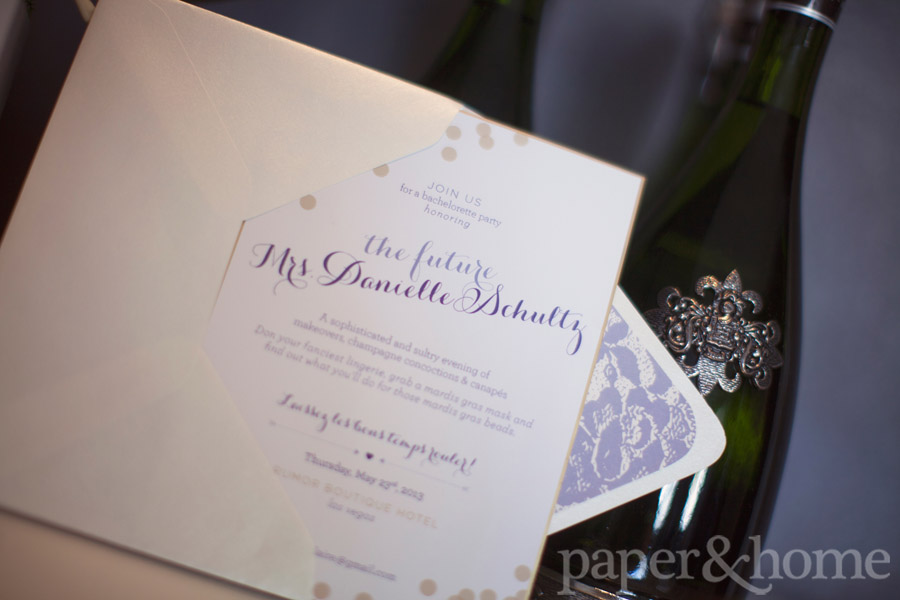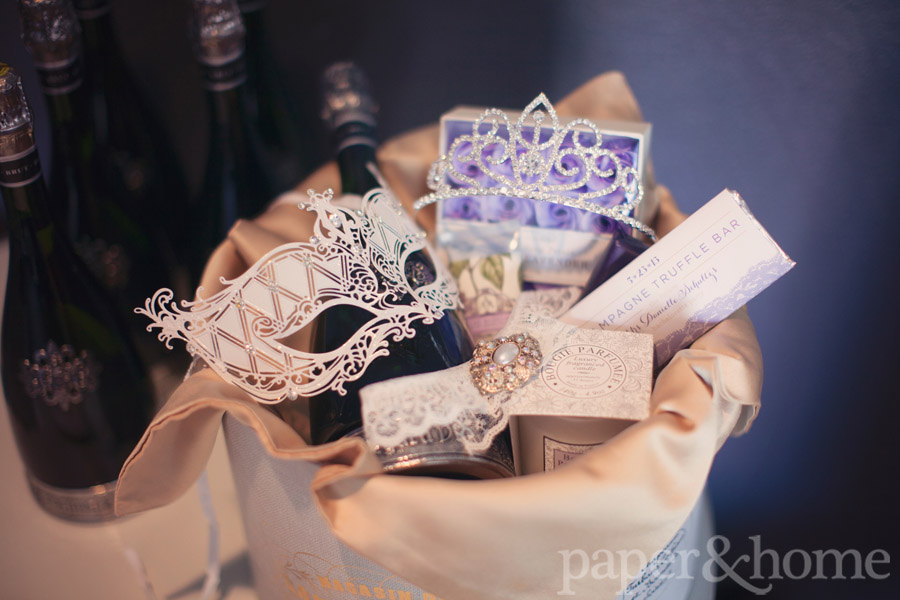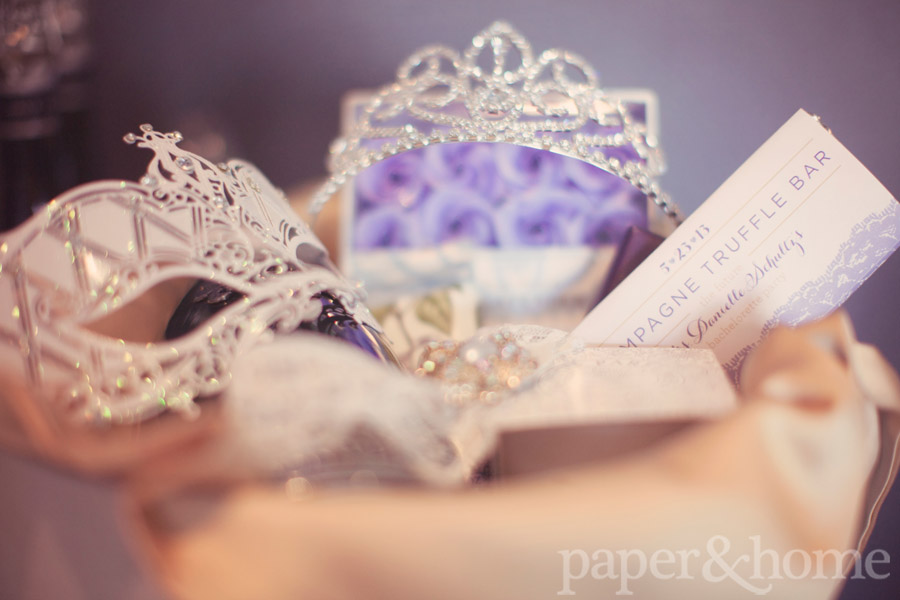 Venue: Rumor Boutique Hotel | Hair + Makeup: Stevee Danielle Hair & Makeup | Invitations and Stationery: Paper and Home | Caterer {Beignets, Hushpuppies & Mini Shrimp Po'boys}: Rumor Boutique Hotel | Alcohol-Infused Cupcakes: Sin City Cupcake | Blueberry Macarons: Bread and Butter | Floral Design: Flora Couture by Floral 200 | Vintage Décor: Nostalgia Resource | Vintage Serving Dishes & Barware: Alta Sue's Dirty Dishes| Linens: Creative Covering | Event Planner: Love + Lilikoi Event Planning | Photography: Mary Meyer Photography
Comments