<< BACK TO BLOG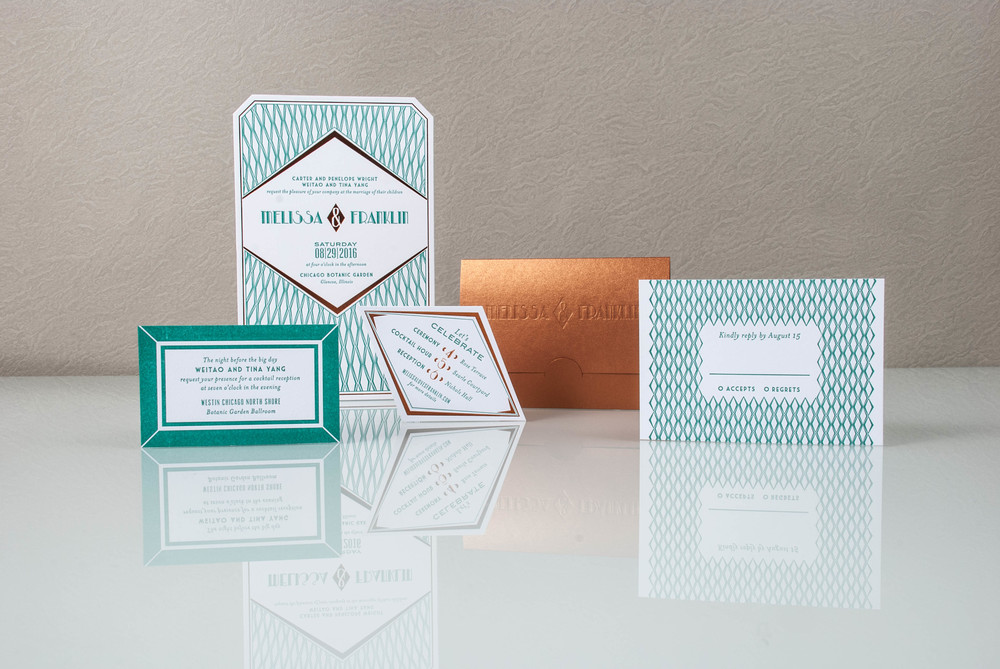 Our exclusive design partners at Spark Letterpress have introduced their latest letterpress wedding invitations. Las Vegas is the known as the wedding capital of the world, and we are proud to offer this luxurious design in our boutique stationery store.
The Melissa suite has a delicate touch of art deco mixed with a beautiful, bold color palette. The emerald green and copper foil is a unique and stunning combination that exudes style and sophistication. Check out Spark's mood board below to see some bits and pieces of what inspired their design, including beautiful florals, glitzy metals and structured patterns.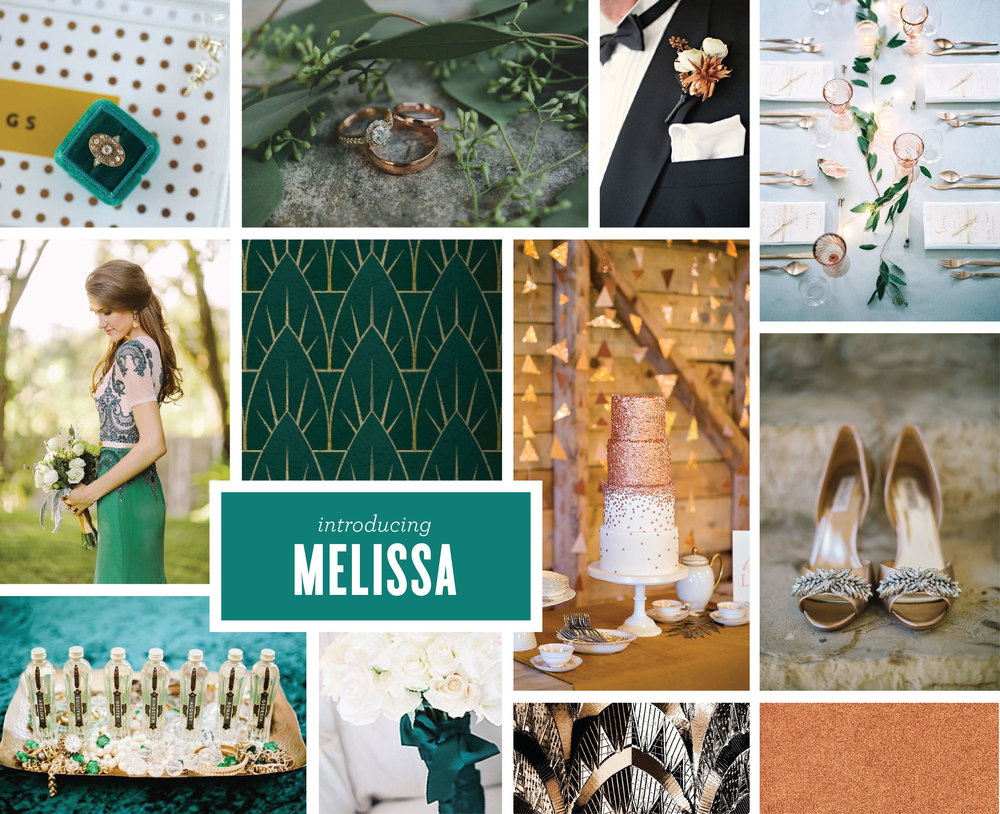 The beautiful mood board inspired this suite of letterpress wedding invitations. The gold foil pocket for the enclosure cards is so chic. The strong patterns and pops of emerald green are stunning.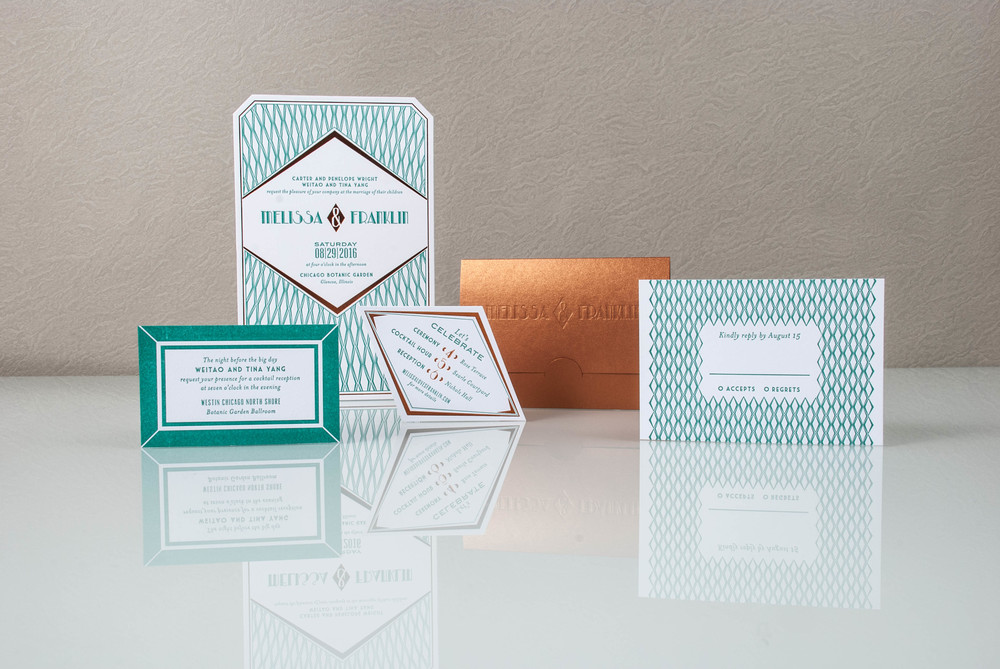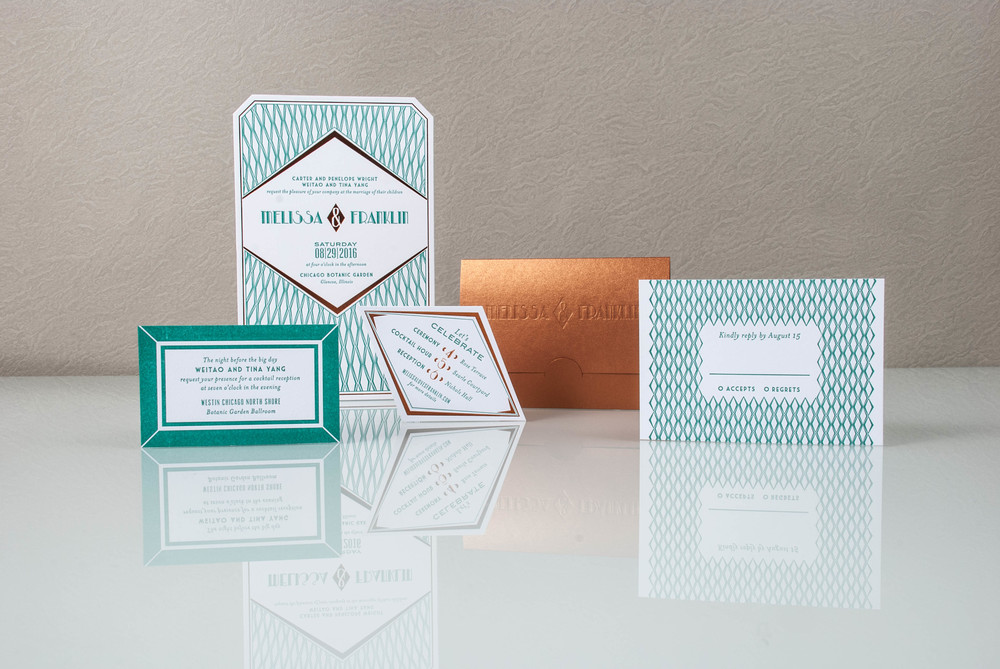 Get in touch with us today to view this collection, along with the many other stylish designs from Spark.
Comments