<< BACK TO BLOG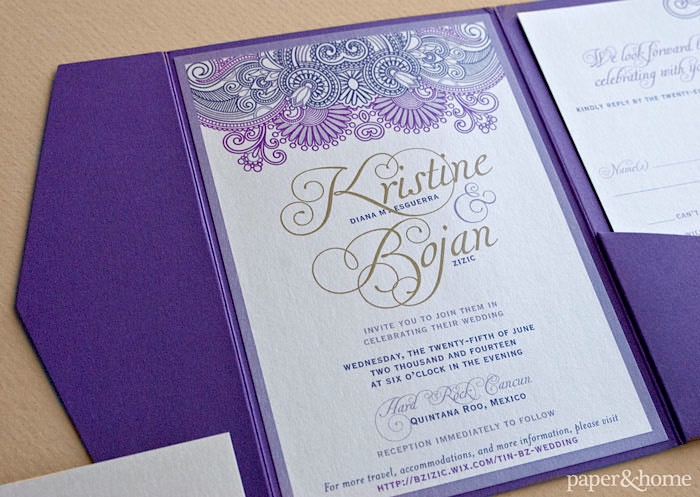 We met Kristine and Bojan AKA "BZ" via their wedding planner, Brit Bertino. The couple was planning a fun wedding at the Hard Rock in Cancun, Mexico. They were seeking Mexican wedding invitations to set the tone for their south-of-the-border extravaganza!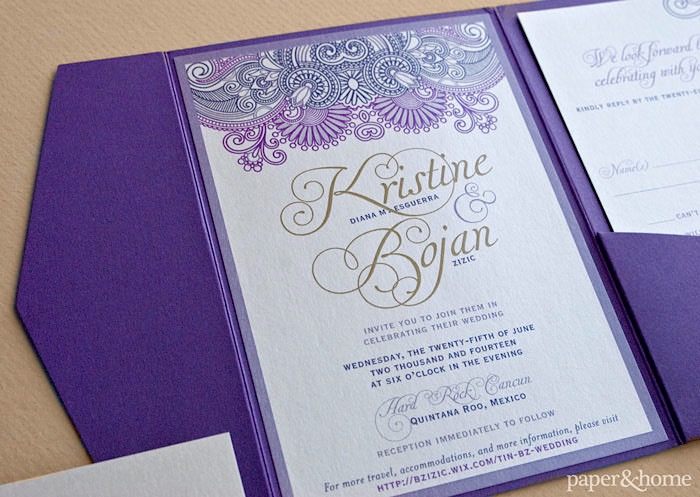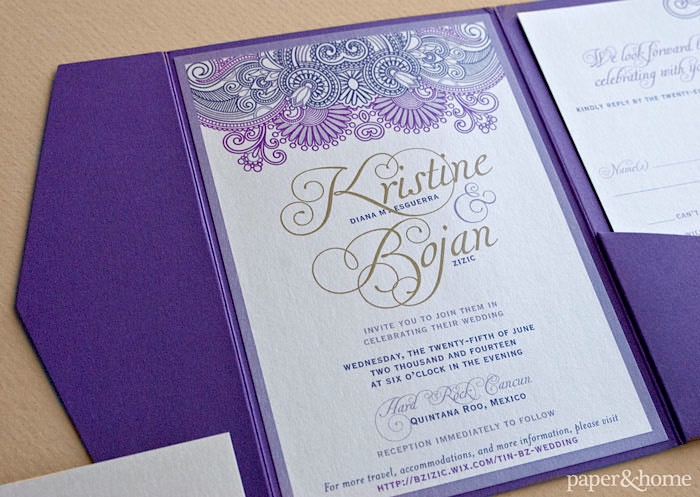 The couple wanted something special. They wanted a little flash, but with elegance. They wanted to tie in a Mexican theme, without being stereotypical about it. We studied Mexican art, tile work, and architecture. We worked tirelessly to perfect the ornate flourish you see atop these Mexican wedding invitations. Every little detail was thought about. Kristine and BZ were very specific about how these looked and we love that! That's what couture wedding invitations are for—creating your unique design that reflects your style perfectly.
Working with their event planner was a dream, as she understood the client's overall vision for the wedding. This bird's eye view helps tremendously with the invitation design. The shades or purple are so beautiful, not to mention fun! The invitation was printed on our signature champagne shimmer stock and mounted to a vertical pocket. The pocket on the right held the couple's reply postcards and info cards. The perfect wedding invitation set for Kristine and BZ!
Comments