<< BACK TO BLOG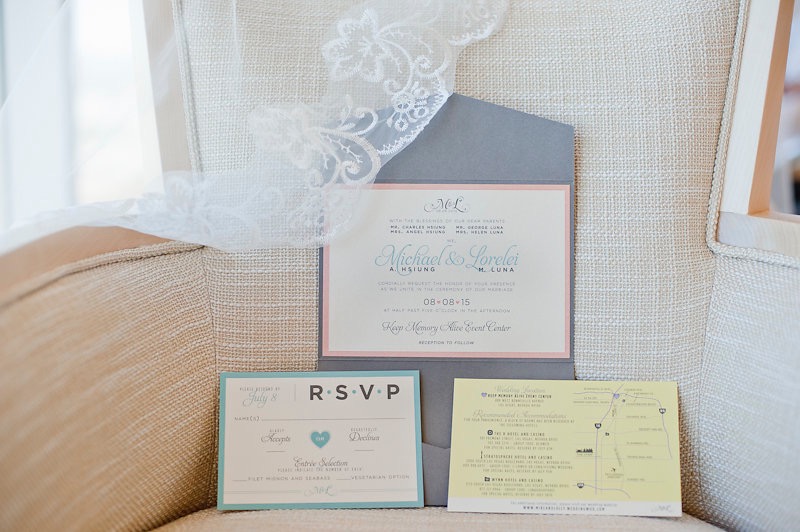 Lorelei and Michael's modern pastel wedding invitations & accessories truly make the mark when it comes to unforgettable wedding design! Usually, invitations (actually many designs in general) have one or two main colors, but not for this fun couple whose pastel palette verges on the road of jovial, but undoubtedly elegant. We had no idea the combination of pink, blue, and yellow could make such a classy trifecta. If you look closely at their venue and all its 199 windows, you will see how the vibrancy of the cards allude to the reflective lights against the building's charcoal exterior.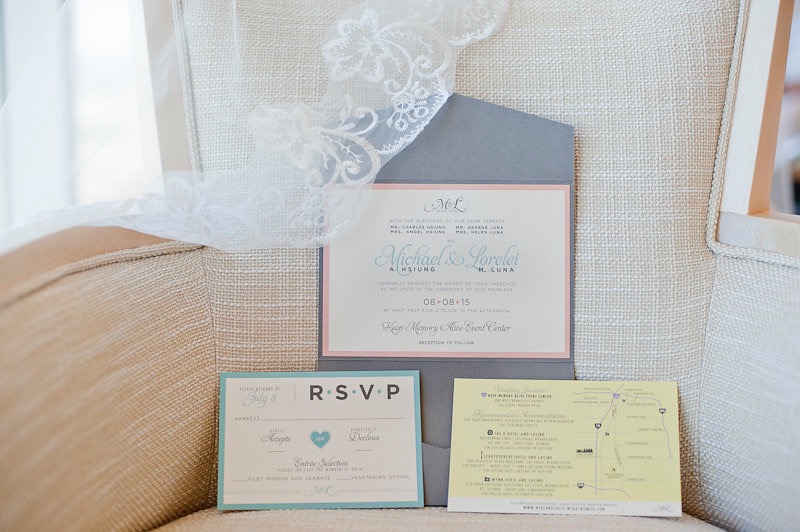 Words to describe Lorelei and Michael's modern pastel wedding invitations: clean, simple, and youthful. See how these colored cards all live happily together in the matte grey pocket? We also created a custom map for their accommodations card so their guests wouldn't get lost on the way there! (Imagine if none of your guests found your venue!! Y'all better request those maps!)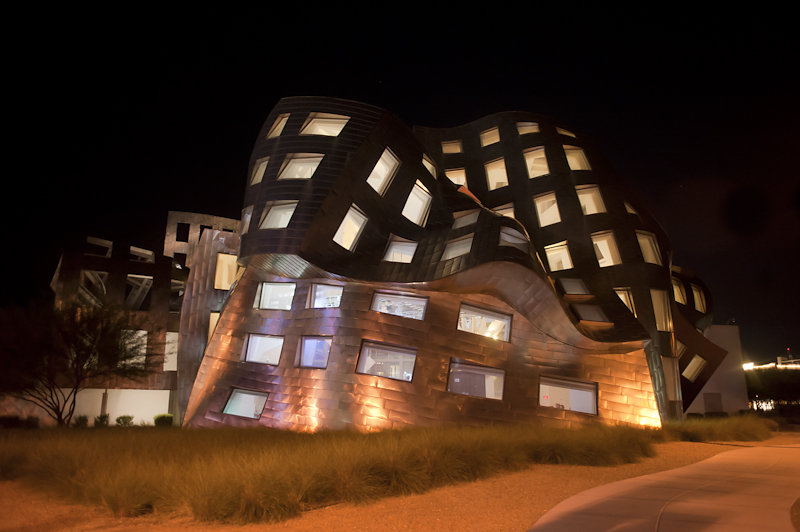 Not stopping there, we also created some ultra-cute reception accessories for them. We already told you they were a fun couple, but LOOK AT THESE CHAMPAGNE GLASS ESCORT CARDS. This is an excellent out-of-the-box idea because; first, the way it curls over the glass is adorable; second, everyone can keep track of whose glasses are whose; and third, as an added bonus, your guests can keep them as bookmarks! Talk about a storybook wedding (pun intended).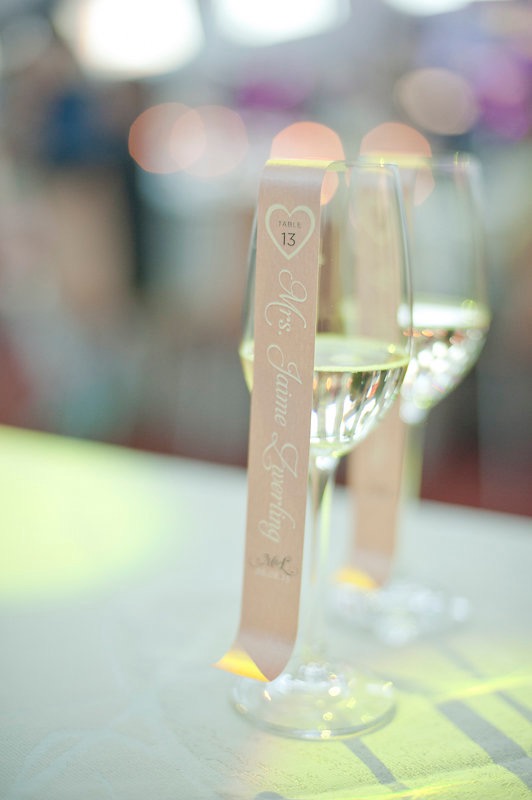 If you've ever been to Las Vegas in the summer, you can understand how "hot" doesn't even come close to describing the weather. Lorelei and Michael decided to go with coordinating fan programs to keep their guests cool and the party FUN. (Bonus points for the refreshing looking flower gracefully floating on the water.)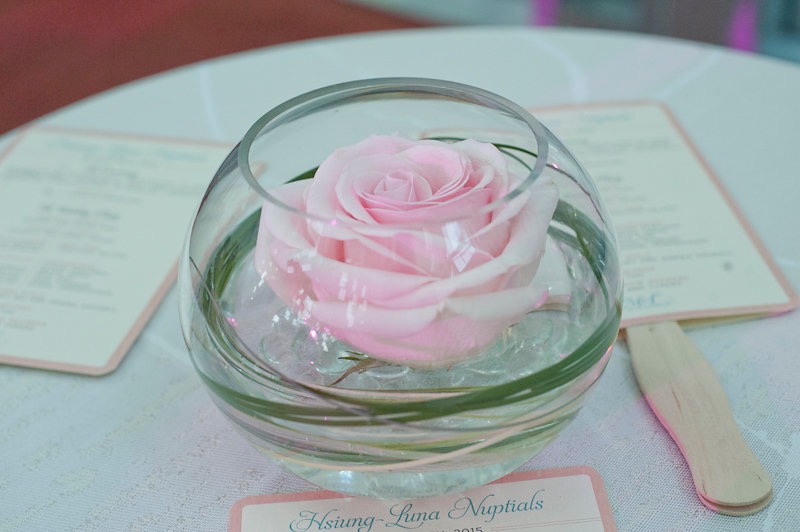 Don't even get us started on these bilingual gift tags. If you have guests who speak different languages, just let us know and we'll be more than accommodating!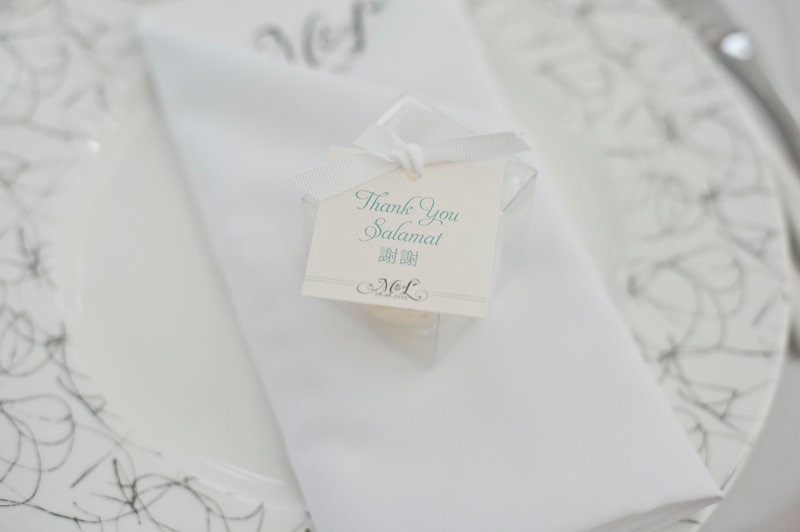 They were such a fun couple to work with, and we'd like to thank their wedding planner, Archel Rowling, for bringing them to us! Receiving photos like the one below of the happy couple and their (OMG DOGS IN TUXEDOS) handsome canines are the reason why we do what we do. Until next time, Paper and Homies!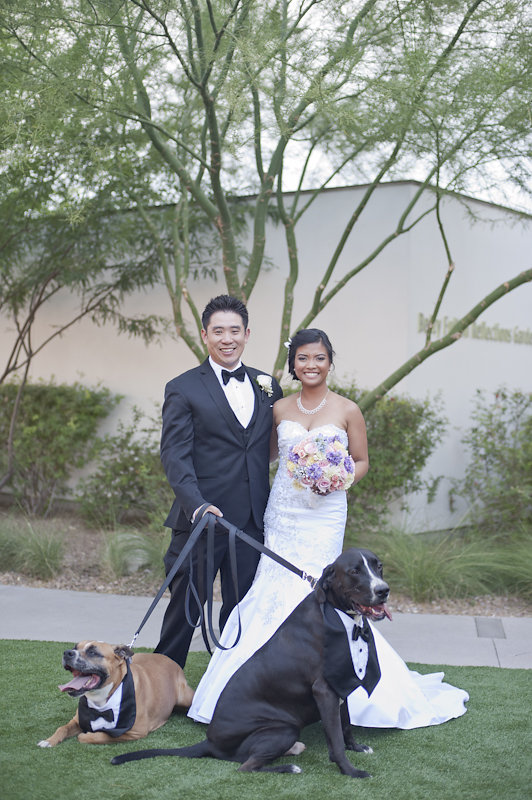 A special salamat to these awesome people:
Venue: Keep Memory Alive Event Center
Planner: Archel Rowling Events
Photographer: The Emerics
Floral: Flora Couture
Hair and Makeup: Makeup in the 702
Comments