<< BACK TO BLOG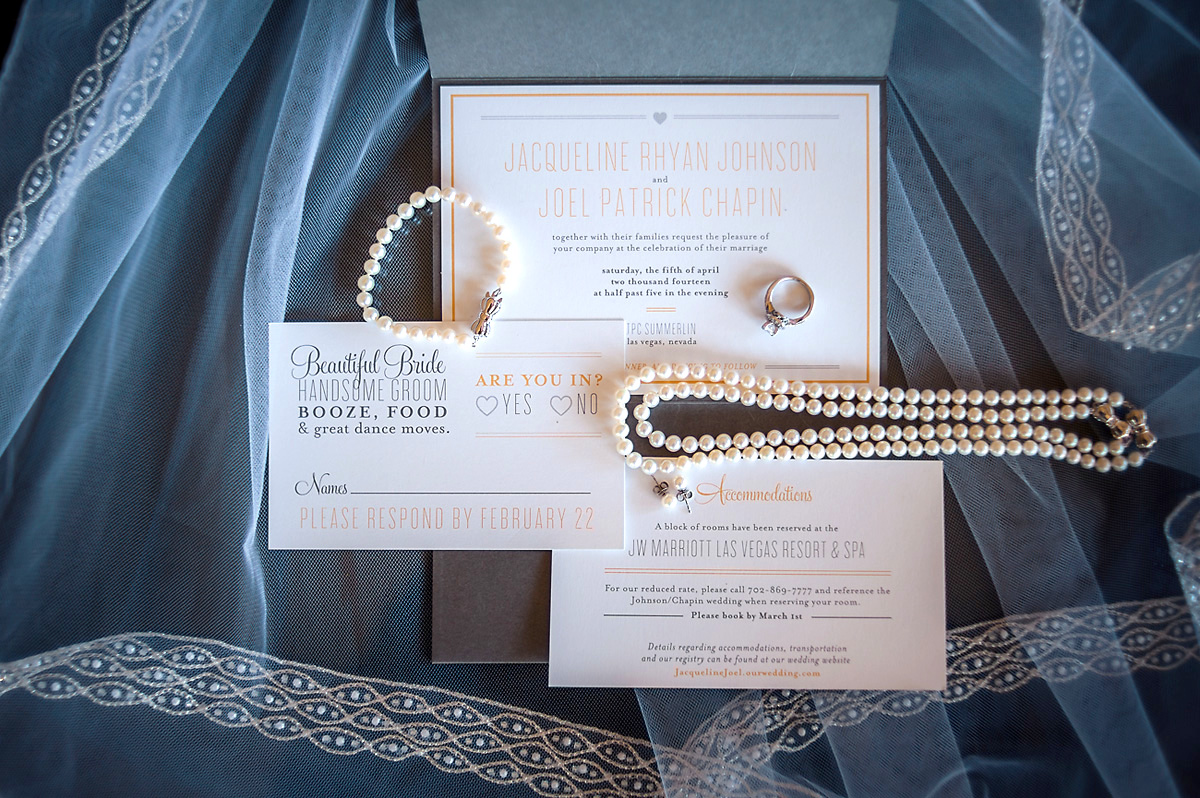 Utilizing a very cool color combination of gun metal gray and yellow, our design team created these striking, modern pocket wedding invitations for Jacqueline & Joel. The couple was married this past spring at TPC Summerlin—a beautiful wedding venue on the west side of Las Vegas. It's a fantastic venue with a great location—just 10 minutes from the Strip for your partying guests, and less than 5 minutes from JW Marriott Resort & Spa for your low-key guests. You've got the best of both worlds when you get married at TPC Summerlin!
Back to the invitations!.. Don't they just make you smile? I don't know if it's the hearts, the colors, or the great mixture of modern fonts, but something about this makes you happy. And isn't that the point of a wedding invitation? Jacqueline & Joel's guests must have been super excited to attend this wedding.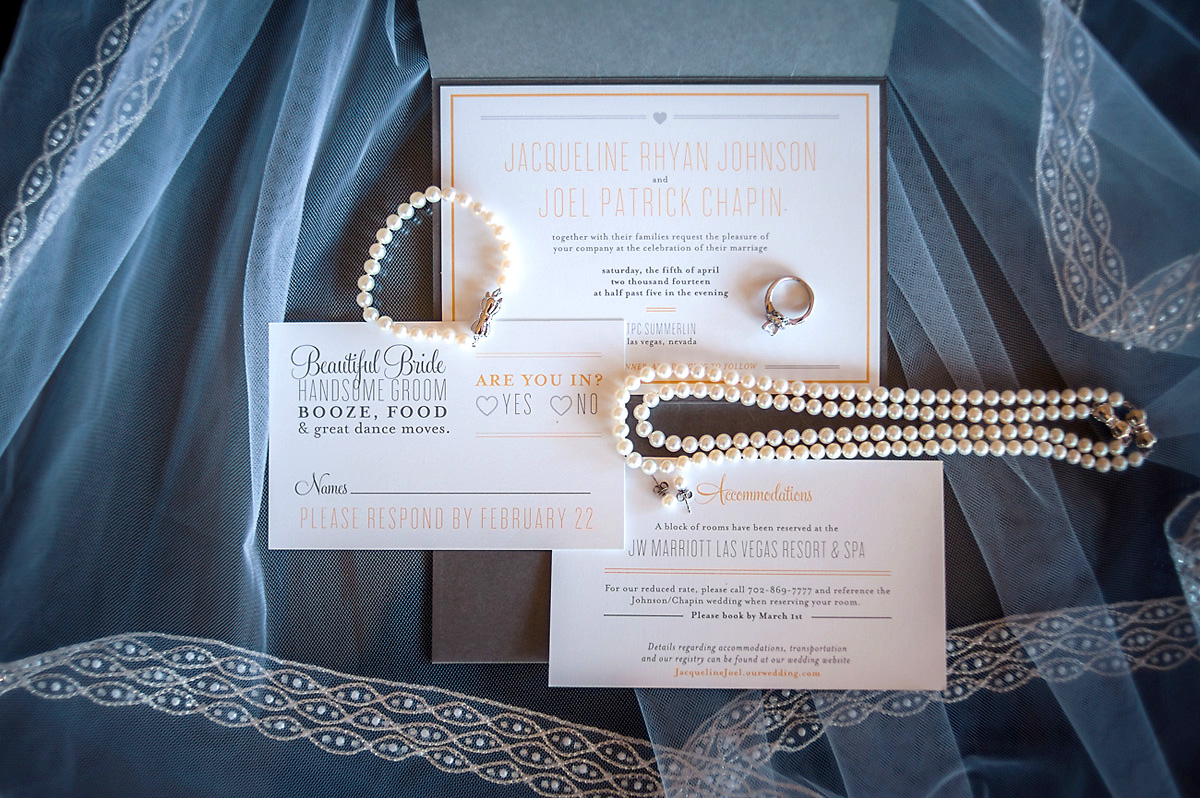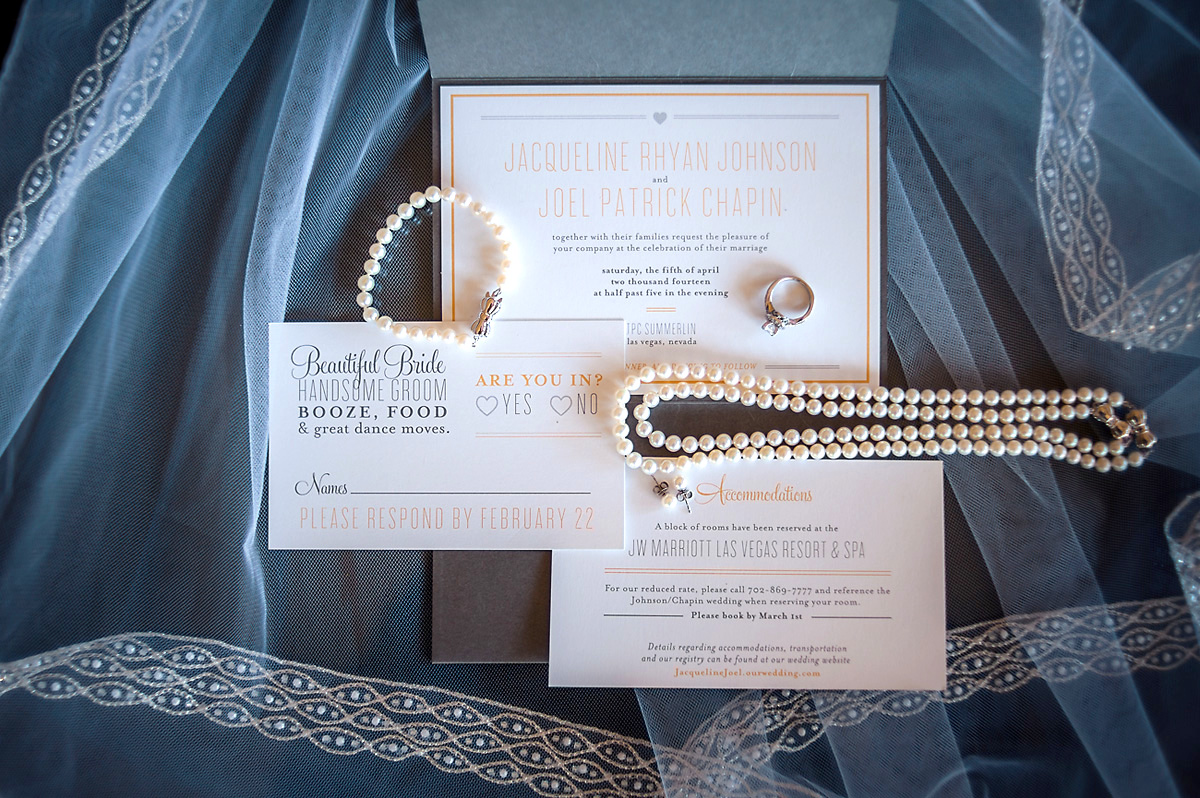 Photo by Weddings by Scott and Dana—check them out, we love everything about these two!
Comments