<< BACK TO BLOG
The lovely Miss Newton came to Paper and Home looking for classic correspondence cards to send to all her friends. She made some big changes in her life and was receiving so much love that she ran out of notes to send! Her social circle exemplifies our company motto: spread cheer… every day, every year!
Miss Newton wanted something simple, but impressive. We decided on a classic font and border in black and white. To make the notes impactful, we chose a thick 2-ply paper stock that feels immaculate in your hands. I wish you could grab it off the screen! Next time you're in the market for quality personal stationery, book a creative consultation with us and ask to feel this correspondence card. You'll never go back to regular paper stock!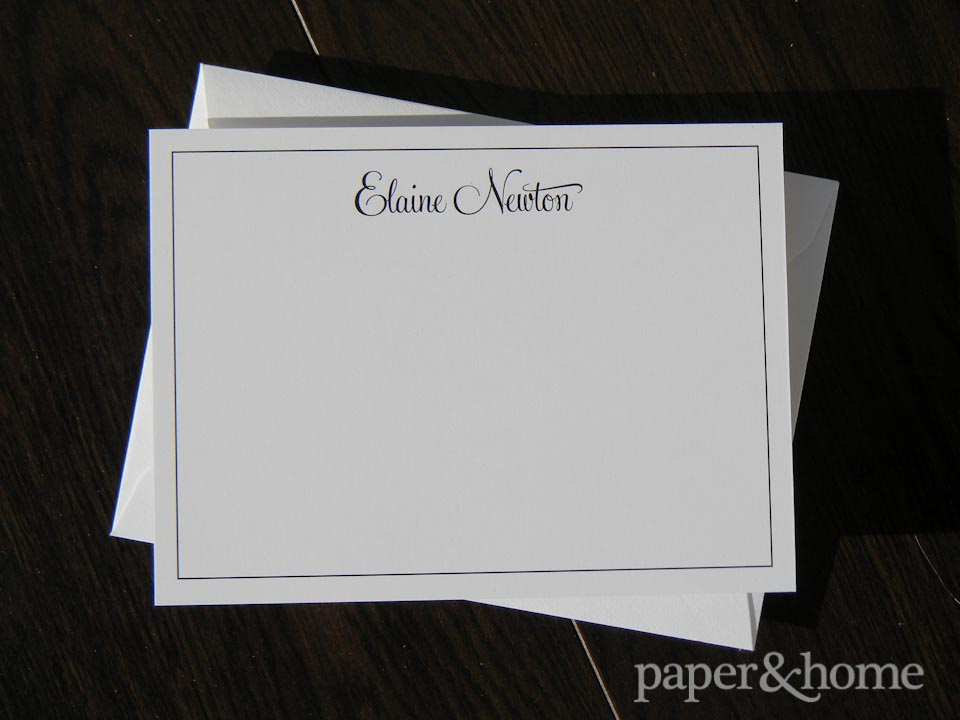 How do you like these classic correspondence cards?
Comments