<< BACK TO BLOG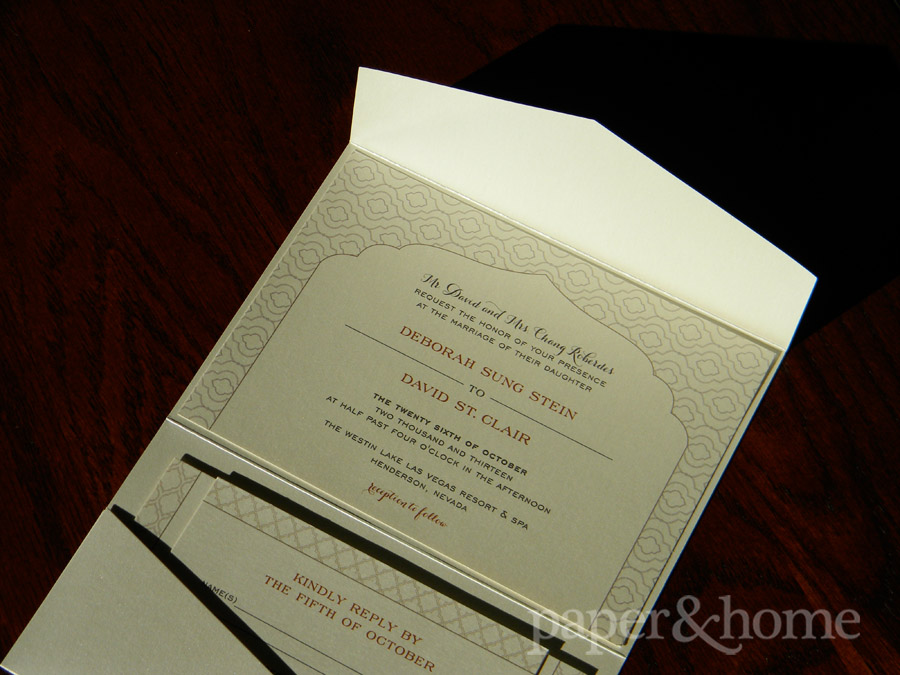 Deborah and David were enamored with the style of The Westin Lake Las Vegas (and so are we!) Working with that vibe, we created Moroccan wedding invitations to set the tone for their wedding day.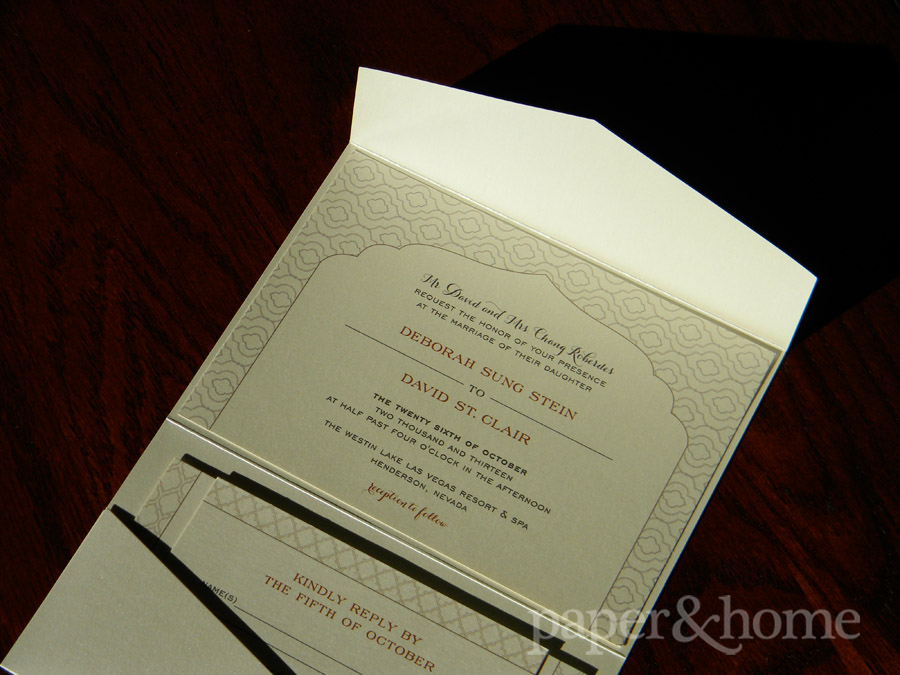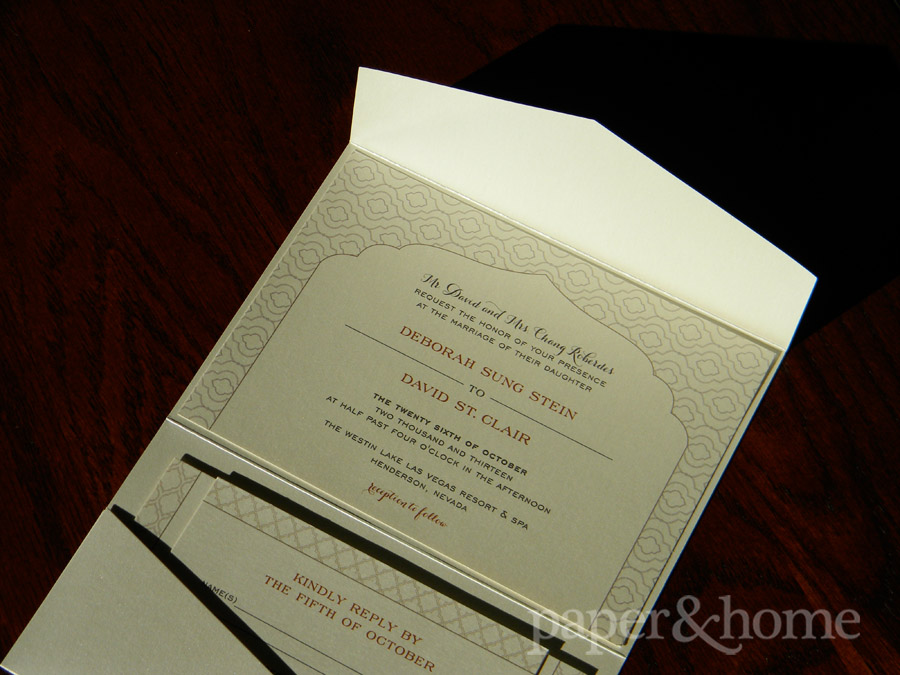 The couple lives in New York (like we did!) so we worked with them remotely from Las Vegas on building their dream wedding invitations. The Westin features beautiful Moroccan tiles and archways throughout the property. We're always inspired when we visit the venue, and so were Deborah and David. Using the archways and patterned tiles as inspiration, our design team crafted these gorgeous Moroccan wedding invitations.
The pattern work carried onto the additional cards; a reply postcard and an accommodations card. Both cards were tucked in a stunning champagne shimmer pocket.
The reply postcard is such a smart idea, and can be executed elegantly, just like the one above.
The champagne shimmer stock carried throughout the wedding invitation set, from the cards to the pocket to the envelope.
The day-of accessories were really pretty as well. We designed three versions of their escort cards to assist the servers in serving the proper dishes to each guest. Love how these colors work together!
The couple completed their set with elegant photo thank you postcards. A very beautiful couple with a very beautiful wedding stationery set. Congratulations Deborah and David!
Comments