<< BACK TO BLOG
Calcutta was the hub of India's printing trade in the 19th Century, but with the advent of desktop publishing the industry has modernised and the old hand-printing practices have died out.
Biswanath Baag is among a handful of printers who continue to run a small letterpress in the city. Nazes Afroz has photographed the man and his machines.
Mr Baag has been running his press for the past 40 years from the north Calcutta neighbourhood of Kumartuli. Even though he has set up the latest offset printing facility, he has kept his letterpress in business doing small jobs printing pamphlets, books, letterheads and menu cards.
Mr Baag works out of a small space divided into two storeys – the lower floor houses the press while the loft is where he composes the written material.
In letterpress printing, which has been around since the 15th Century, letters are manually set into a tray, doused with ink and stamped against paper.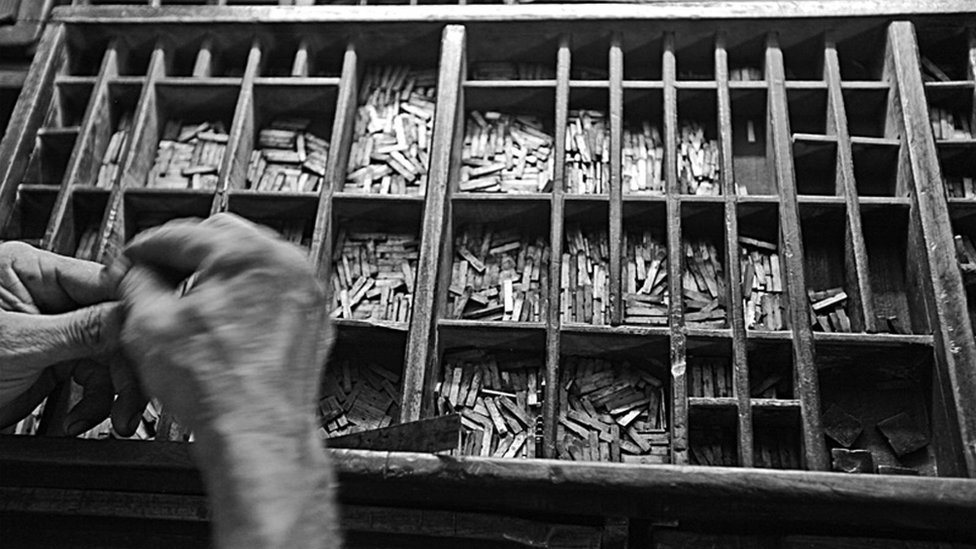 Over the years, Mr Baag has composed material in Bengali and English. Here, he is seen working on a menu card for a caterer.
At his press, it's a one-man show where he is the compositor as well as the pressman.
Mr Baag has at least 400kg of Hindi, Bengali and English typefaces in his press and he has to remember which bit is kept in which box.
Once Mr Baag has prepared the written material, he goes down from the loft to the press area with the tray.
As printing starts, he feeds paper into the machine.
Even though the treadle machine runs on electricity, it can also be operated by manual pedalling in case of a power outage.
Mr Baag earns 100 rupees ($1.6; £1) by printing 100 menu cards for this caterer client. The entire job, from composing to printing, takes him about 40 minutes to finish.
via BBC News – In pictures: India's dying printing tradition.
Comments