<< BACK TO BLOG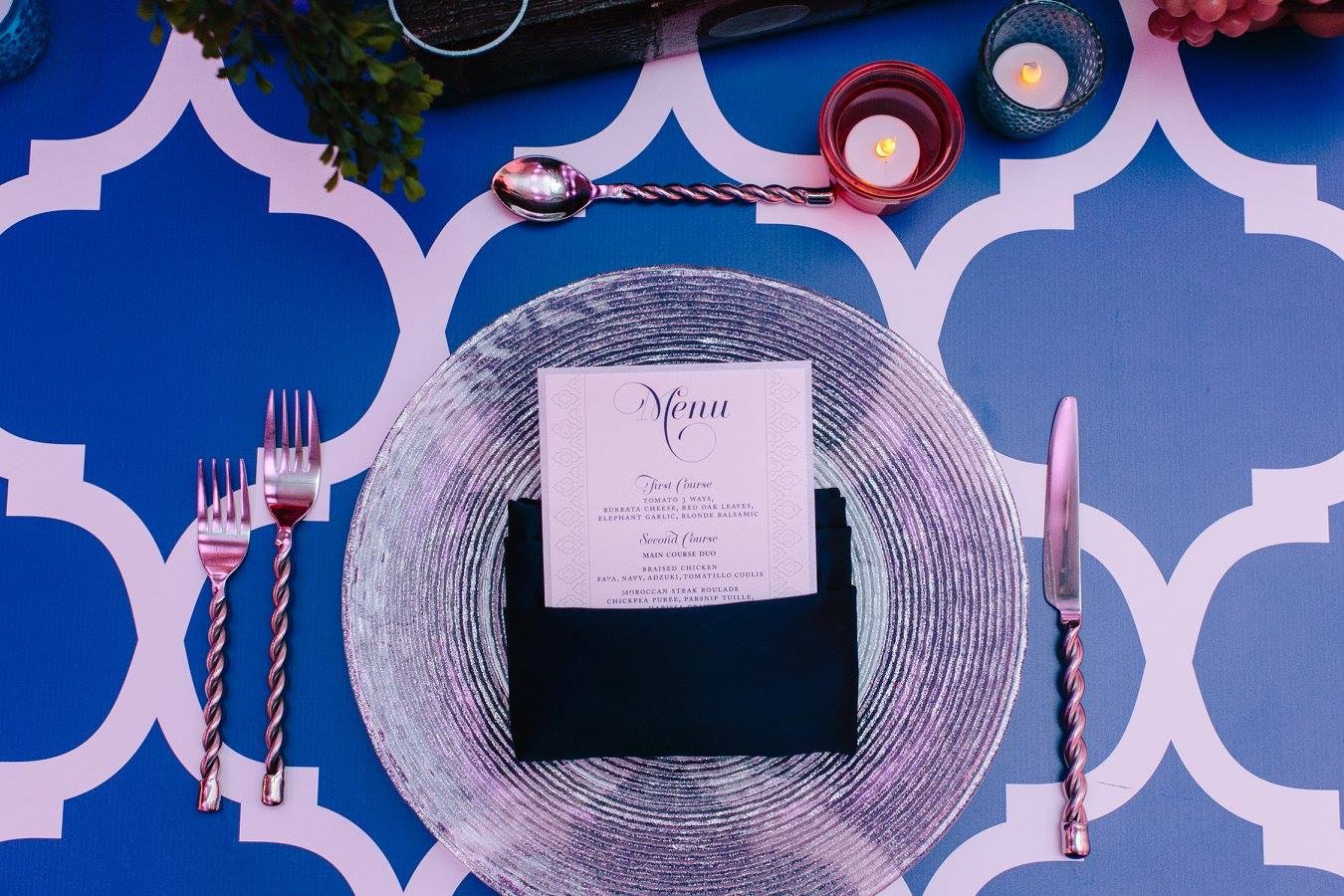 WIPA Las Vegas hosted its quarterly wedding education event earlier this month at MEET Las Vegas. The organization approached Paper and Home to create Moroccan wedding stationery for the event. We were ecstatic with the theme as we are kind of in love with Moroccan patterns.
The color scheme was blue and gray, love that. The hard part was deciding what pattern to use! When we finally decided on one, we ran the pattern vertically down both sides of the menu card. It's fun how the pattern peaks out of the napkins on the table. The card was printed on our signature pearl shimmer stock and mounted to a gray shimmer stock for added dimension.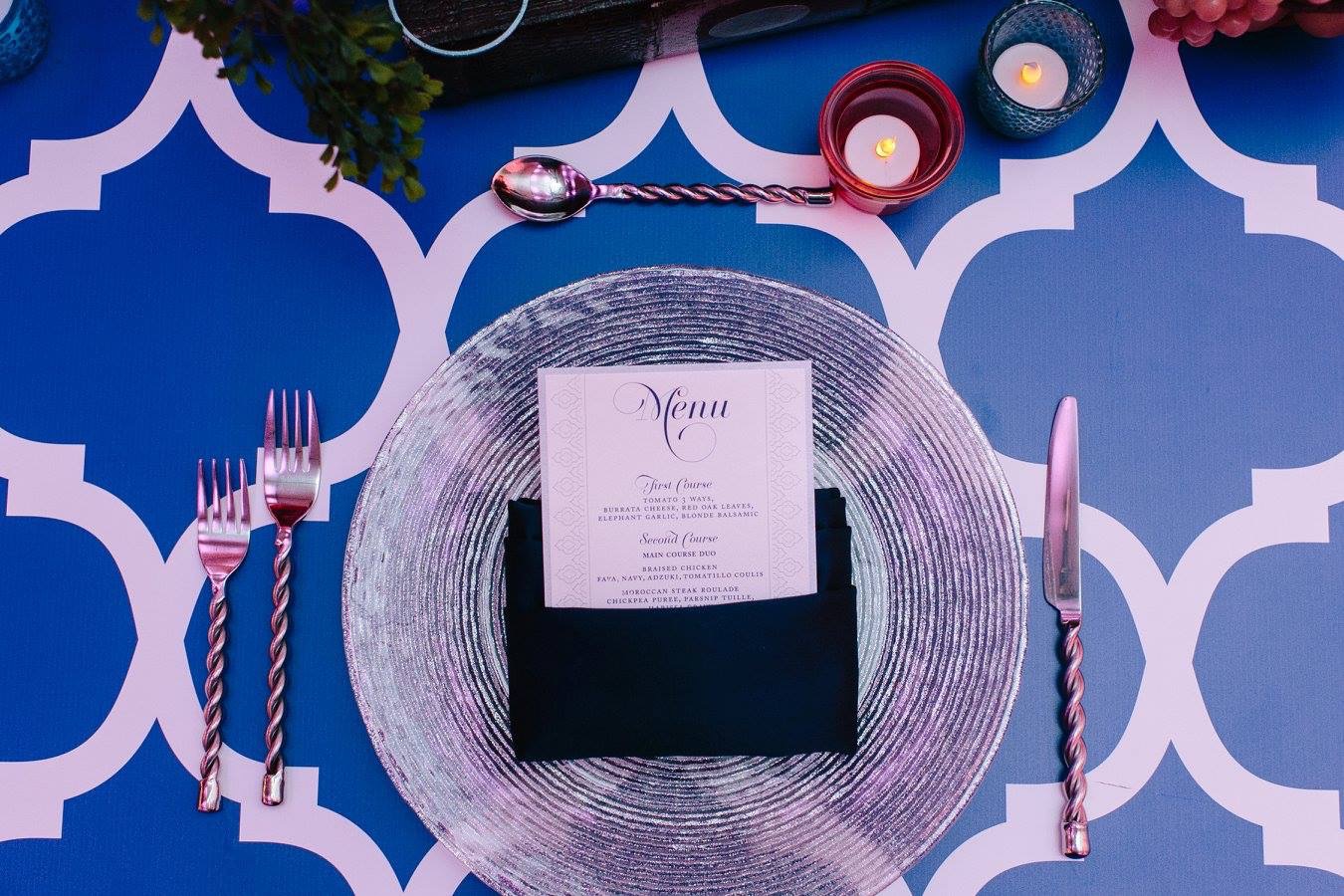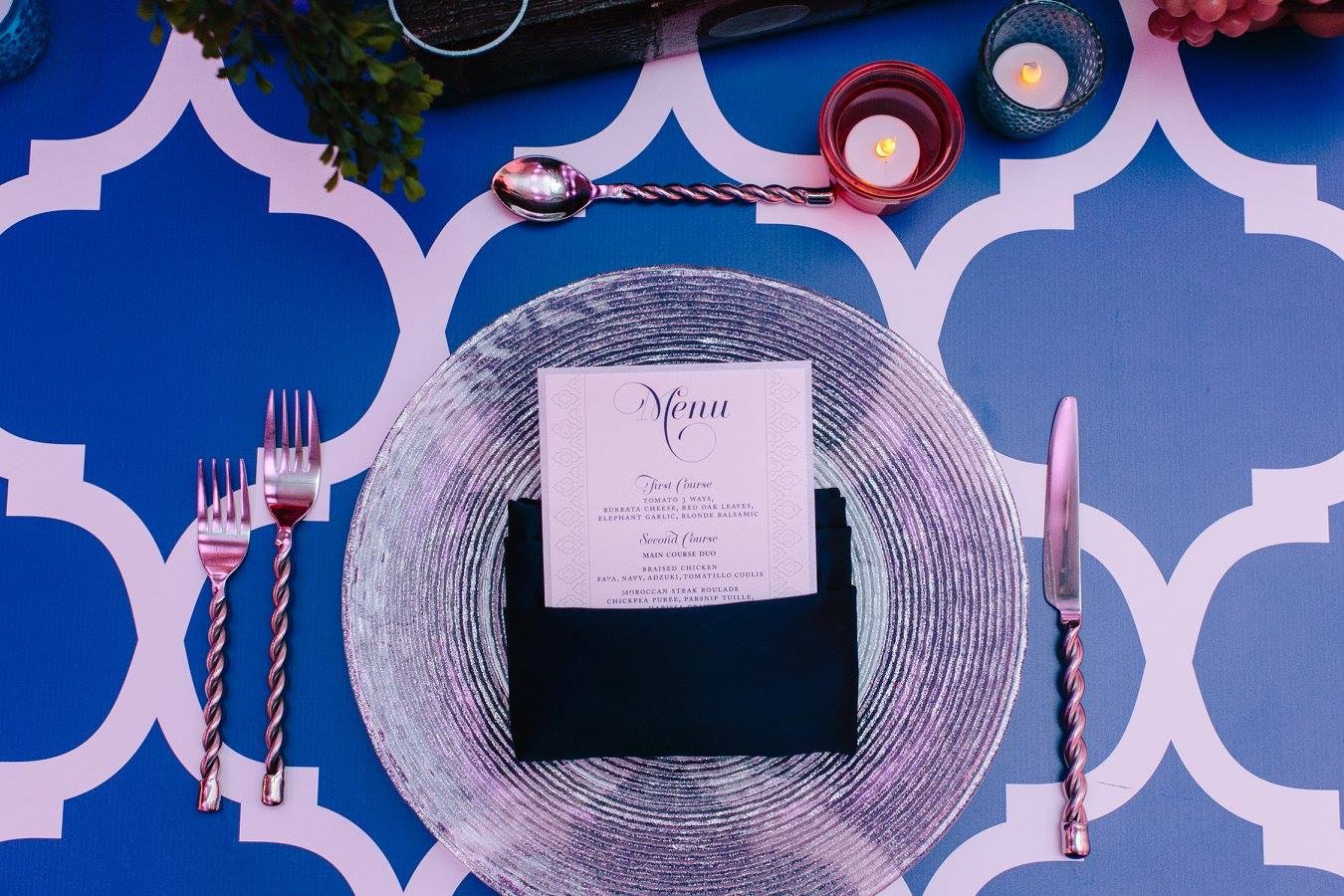 WIPA LV president, Andrea Eppolito modeling off the full menu and her lovely outfit: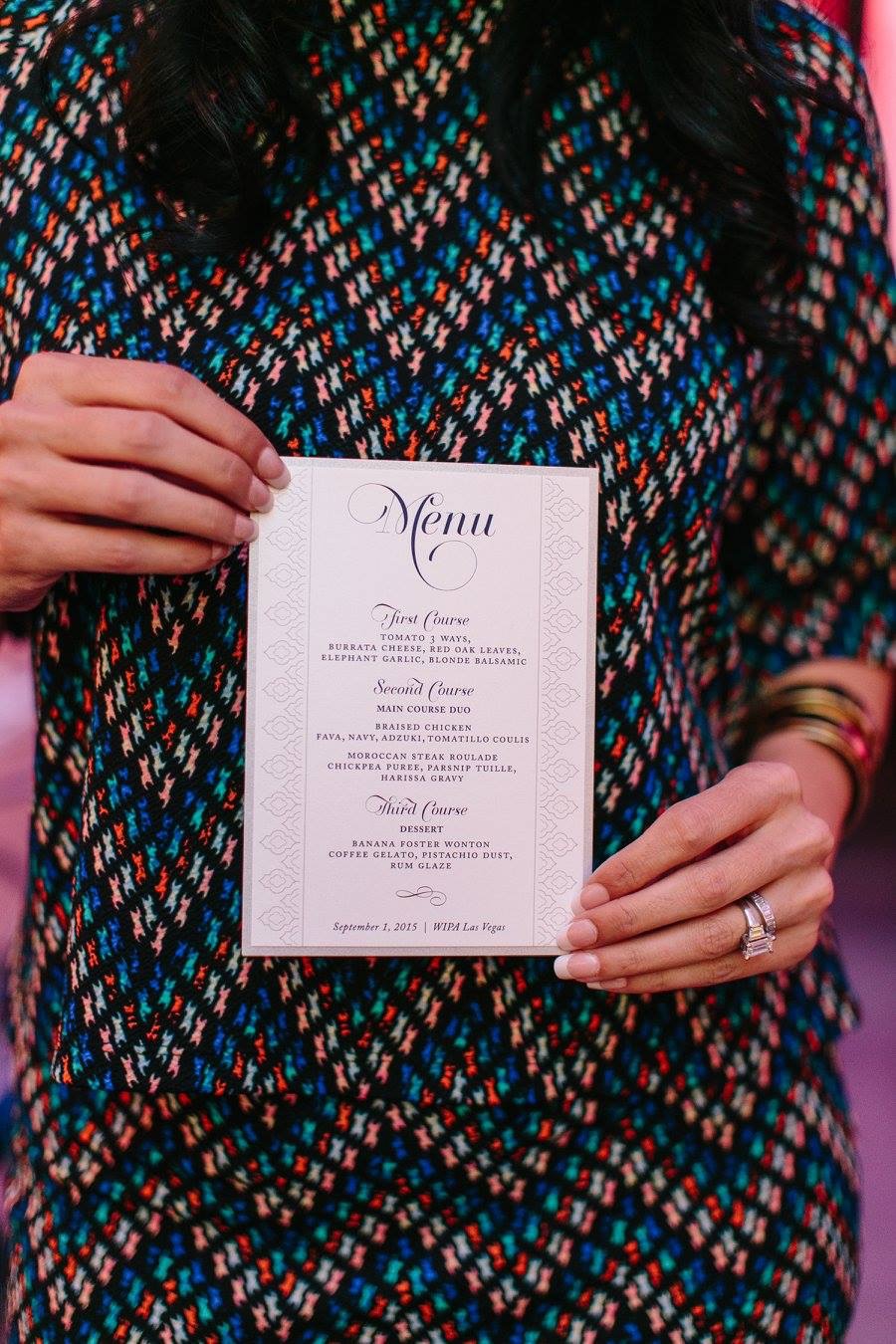 We carried the Moroccan wedding stationery design through to the programs for the event. The covers were branded for the hosts and the inside featured a schedule of events and biography on the speaker, Marek Bute of Snell & Wilmer Law.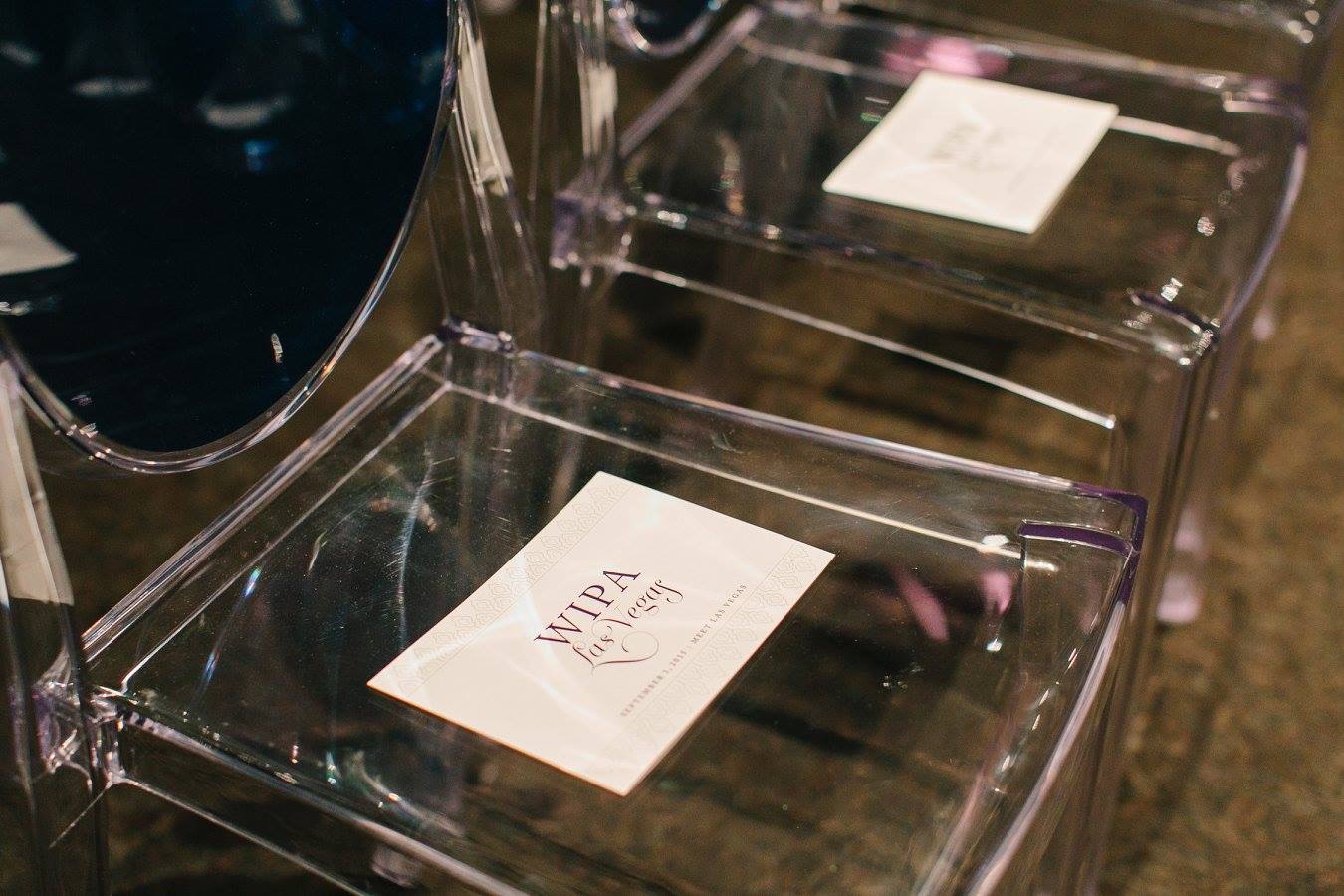 We loved designing these accessories for WIPA and had a blast at the event. MEET Las Vegas is such a unique venue. The food by Divine Events was incredibly delicious, and Marek Bute gave such a good talk about the legal environment surrounding gay weddings and the Supreme Court's decision to uphold gay marriage nationwide.
Comments