<< BACK TO BLOG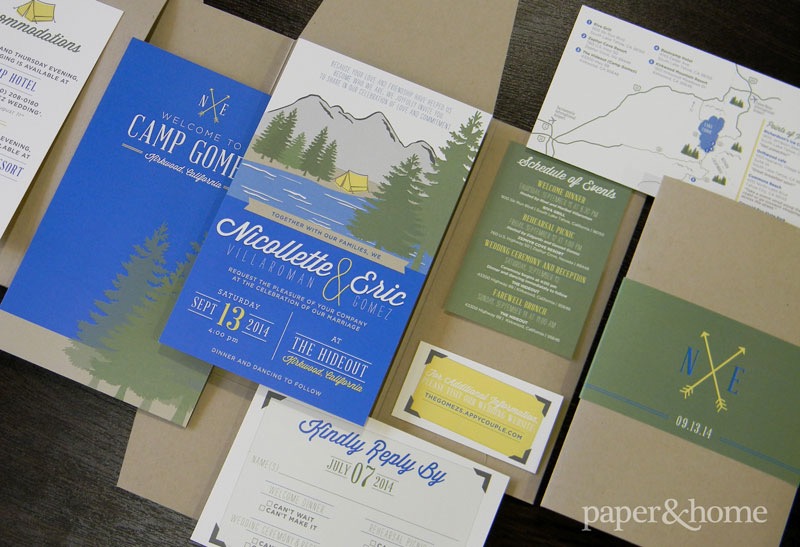 Nicollette and Eric discovered Paper and Home on a little site called Yelp. And we're so glad they did! A chance online encounter lead to the most wonderful outdoor wedding invitations, couture designed just for the couple.
Nicollette and Eric were wed at The HideOut in Kirkwood, California on Lake Tahoe. They chose to run with the outdoor vibe and natural elements of The HideOut for their invitations. They had a lot of great things planned for their guests and wanted a way to present the activities in a fun little package.
The invitation set was wrapped in our signature 4-panel pocket folio and finished with a green belly band. The belly band featured a cute monogram with the couple's initials next to two crossing arrows. Before even opening the folio, their guests got an inkling that this was going to be a fun-filled outdoor wedding!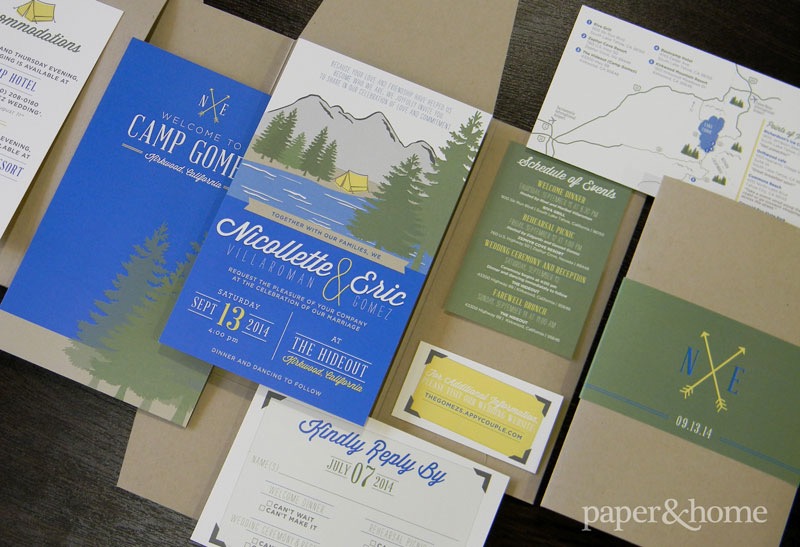 The kraft envelopes had an adorable liner featuring pine trees and bistro lighting. Inside the folio, there was a schedule of events card, accommodations card, map of the area, reply postcard, website card, and a 2-sided invitation inviting guests to "Camp Gomez."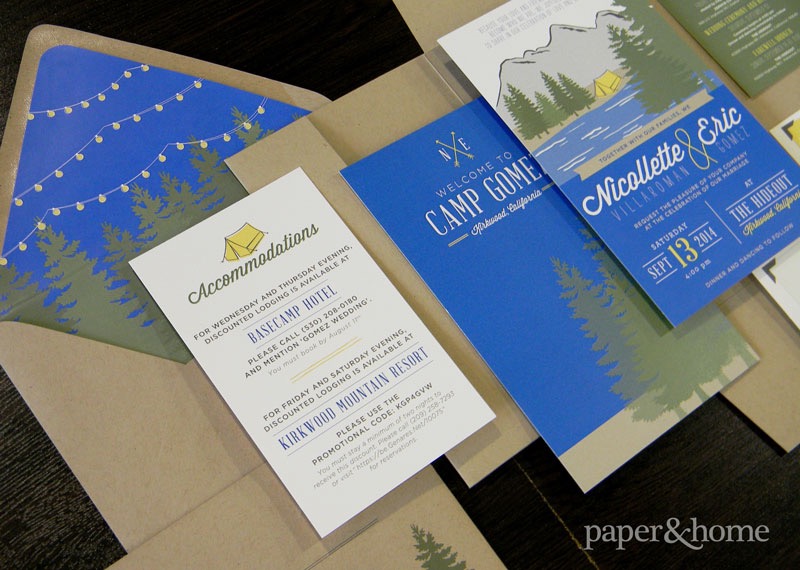 After receiving these thoughtful outdoor wedding invitations, how excited would you be to go this wedding???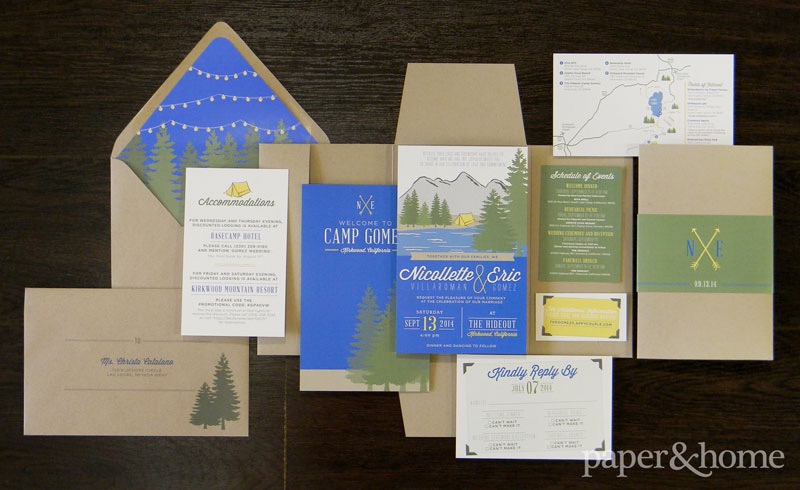 Thank you to Kris Holland Photography for the stunning wedding-day photos!
Head on over to Kris Holland's blog to see more of this amazing Lake Tahoe wedding!
Comments