<< BACK TO BLOG
Lauren and Timothy's woodsy wedding invitations are filled with fun and interesting details. This couple truly enjoyed the couture wedding invitation process, and so did we! They were married at Sundance Mountain Resort in Sundance, Utah in the fall of 2015.
Every detail was thought of. To start, the couple selected a light brown kraft envelope to hold their invitation suite. This paper style is perfect for a wedding in nature. The envelope was lined with a starry mountain night design.
The invitation card featured a pine tree landscape at the bottom with two deer roaming the forest. The font choice was a flowing, modern script couple with a strong sans serif font. This combination was ideal for a modern organic feel.
The reply card incorporated cute food motifs. We paired it with another kraft envelope with envelope printing to match.
The motifs continued (quite awesomely) on the schedule of events card. The graphic guided guests through their weekend from a welcome barbecue to a bon voyage.
We almost forgot to mention, the entire suite was wrapped in a burgundy belly band for a pop of color. As a gift, their good friend designed an adorable little monogram for them to use which was the focal point of the belly band. The backside of the invitation contained a wood grain design and their wedding date, which was elegantly revealed when the belly band slid off.
Laurie and Tim took it to the next level with couture designed Field Guides for their guests. We designed a pocket sized guide, which was full of fun and informative stuff—everything from a welcome note, schedule of events, guides to plants and animals, and a map of Sundance Trail. How cute and how exciting for their guests!?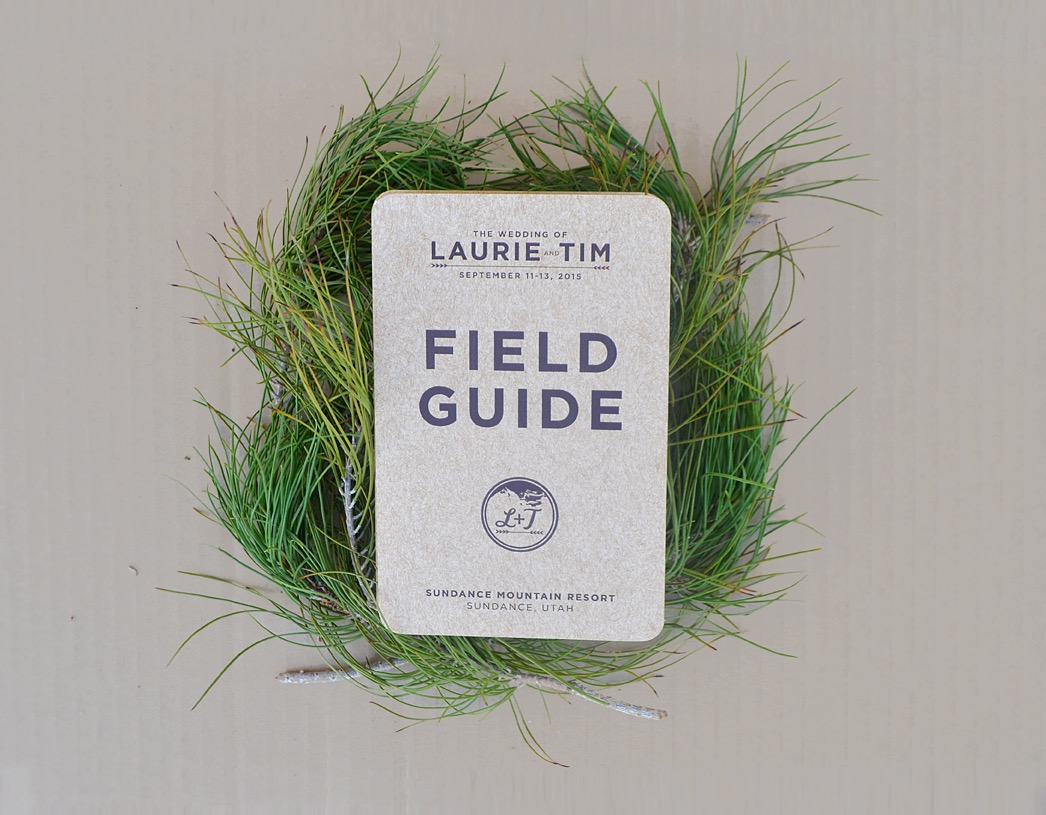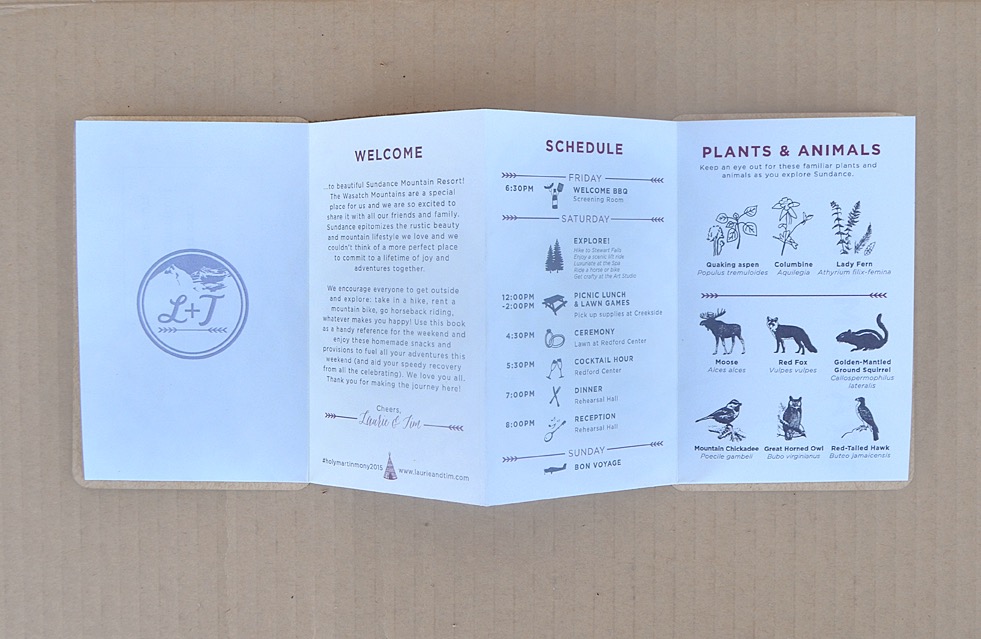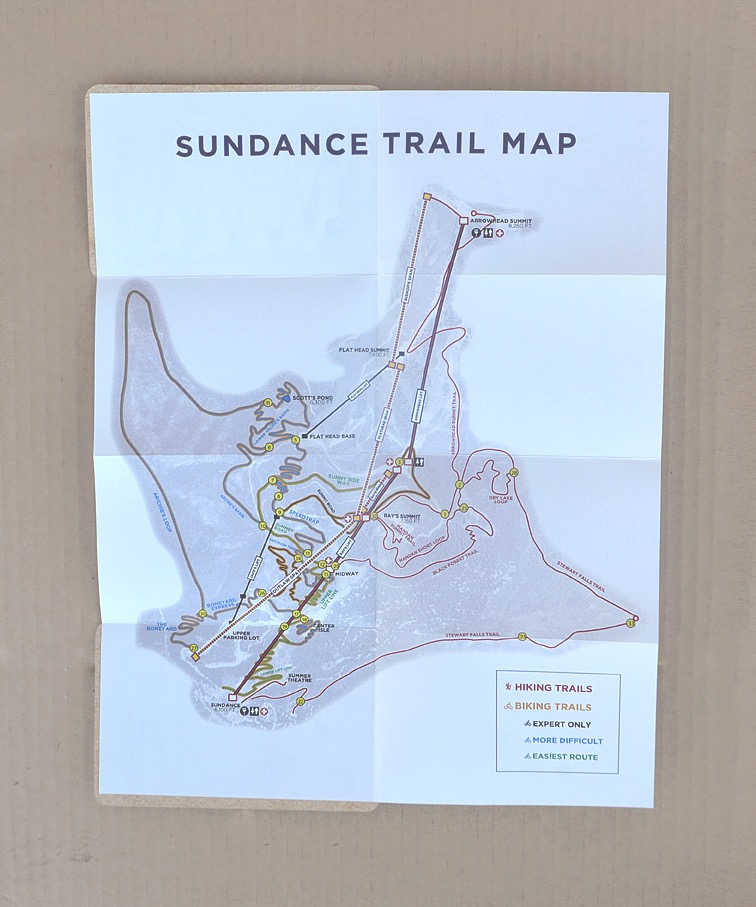 Lauren and Tim's woodsy wedding invitations and stationery illustrate how we collaborate with you to create the ideal designs for your wedding. Everyone loves these when they see them and they've inspired lots of brides and grooms to think differently about what their wedding invitations can be!
Thank you Leo Patrone Photography for the pretty pictures! (Field Guide photos taken by Paper and Home). Thank you Laurie and Tim for choosing Paper and Home!
Comments