<< BACK TO BLOG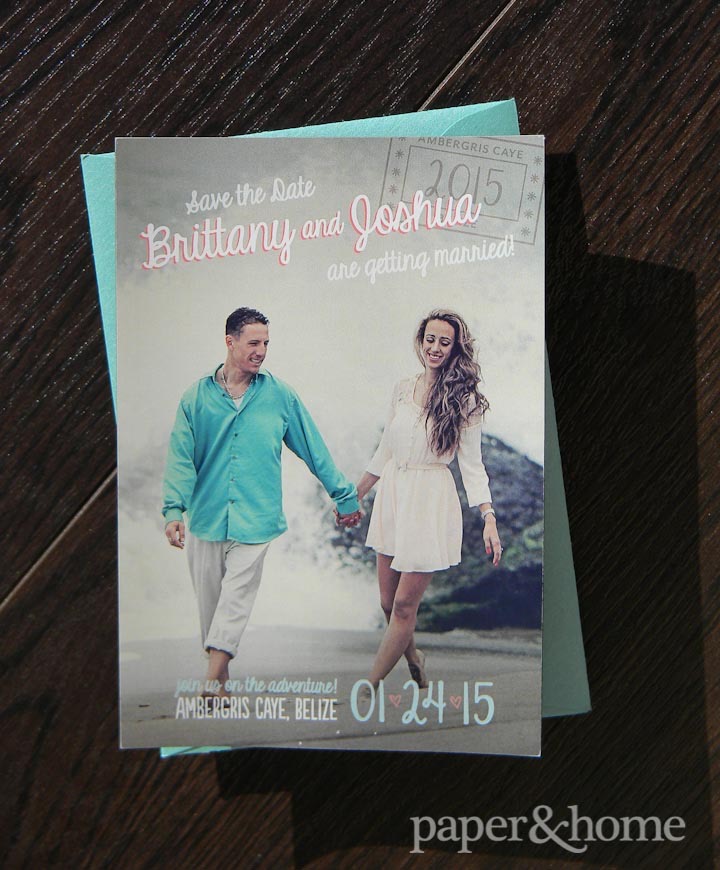 Brittany and Joshua are a fun couple. They're well-traveled, optimistic, and laid back. These photo save the date magnets perfectly reflect their personalities.
Joshua's family has ties to Belize, so it's like a home away from home. (Editor's note: totes jealous!) So, it was only natural that he married the love of his life on Belize's magnificent Caribbean Sea shorelines. On one of their excursions, the couple posed for some beachside engagement photos. With the waves crashing down, Joshua gripped the hand of his bride-to-be as they strolled down the beach. Their photographer captured this lovely moment and we just had to make it the centerpiece of their photo save the date magnets.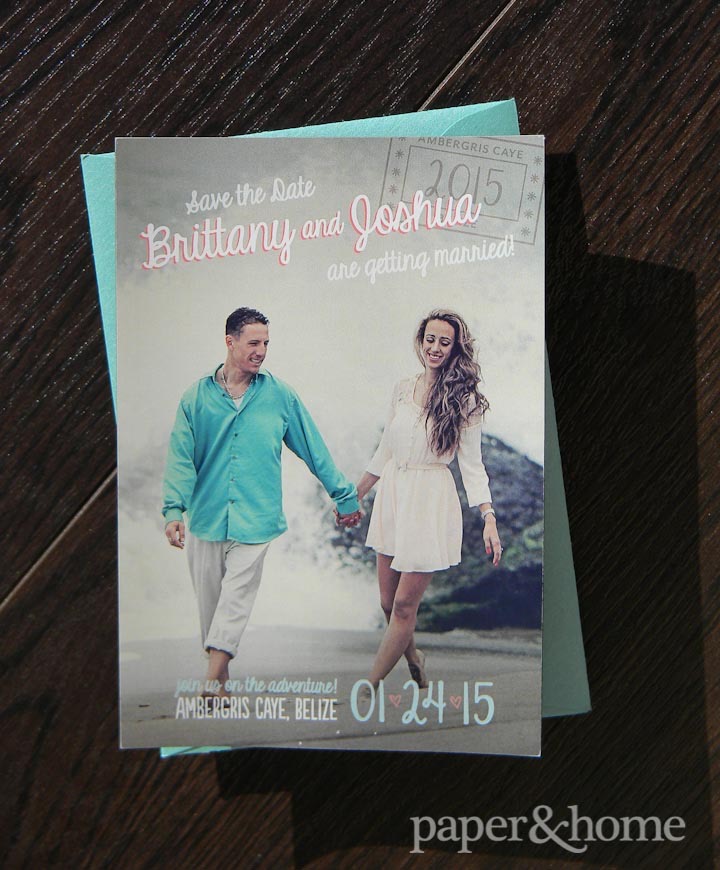 A cute, hand-drawn inspired font was selected—as if the photo wasn't cute enough! We picked up colors from their outfits as well as Brittany's nails (well played, Brittany).
A custom stamp graphic was created for their wedding and "stamped" on the top right corner. Little hearts punctuate the wedding date on the bottom right, wrapping up an all-around adorable save the date.
We bet their guests were so happy to have a reminder on their refrigerator that they're going to Belize in January. With temperatures dropping below freezing in Las Vegas all month, we know we'd love to have that date saved on our calendar right about now!
Congratulations to Brittany and Joshua. Wishing you much love and success!
Comments