<< BACK TO BLOG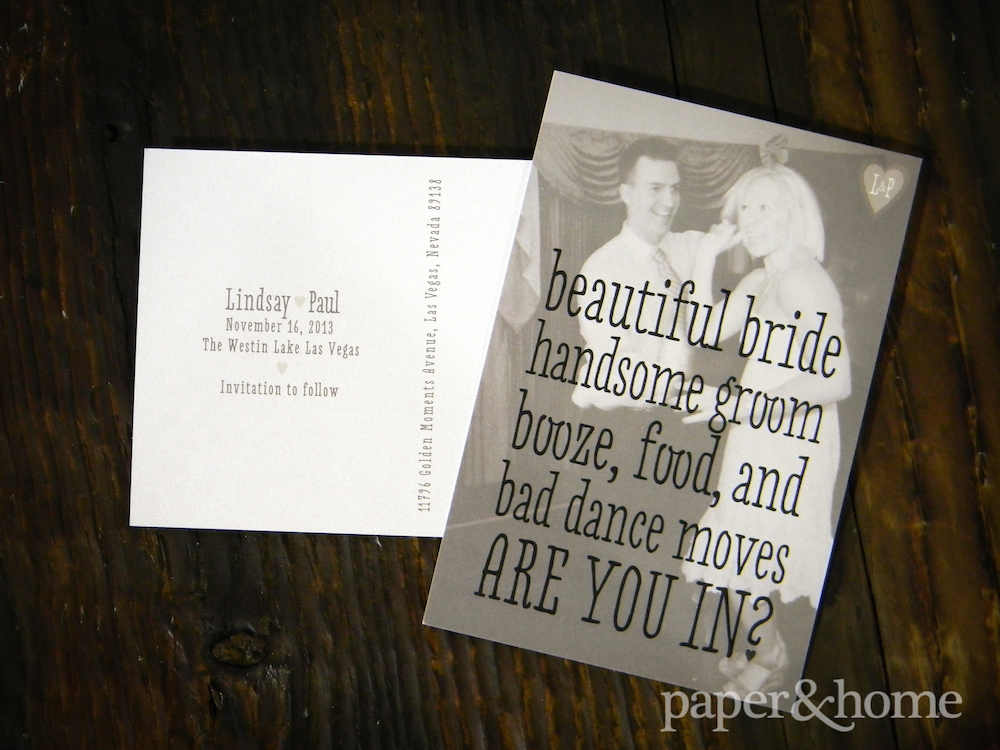 These fun photo save the dates were created just for Lindsay and Paul. They both like to dance (badly) and wanted to encourage their guests to dance (badly) too! 🙂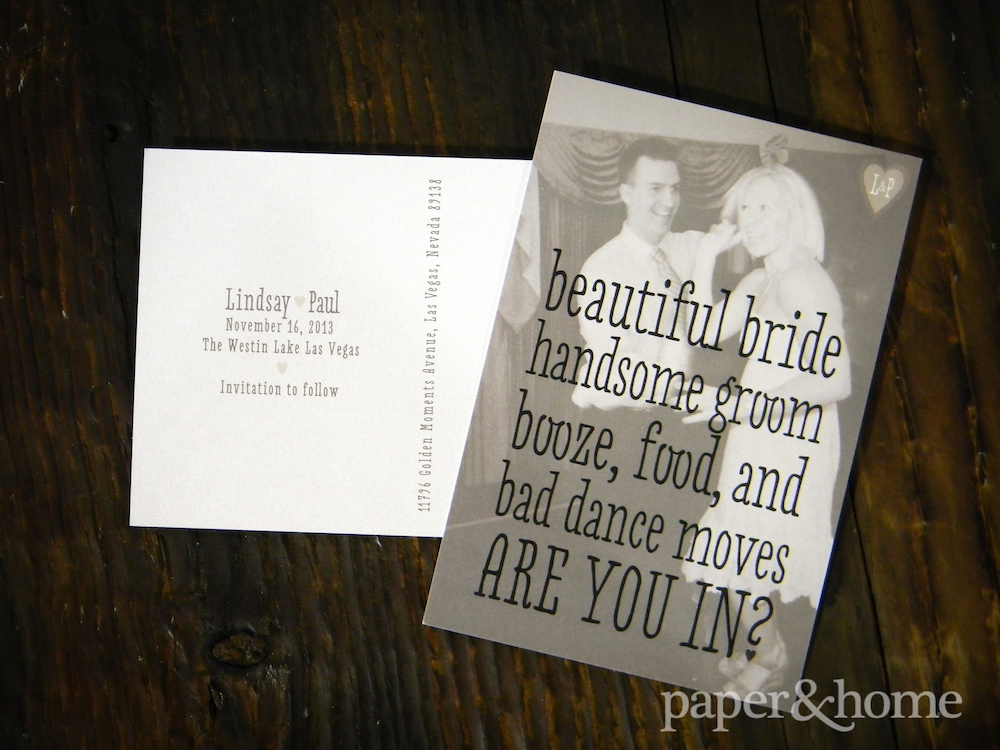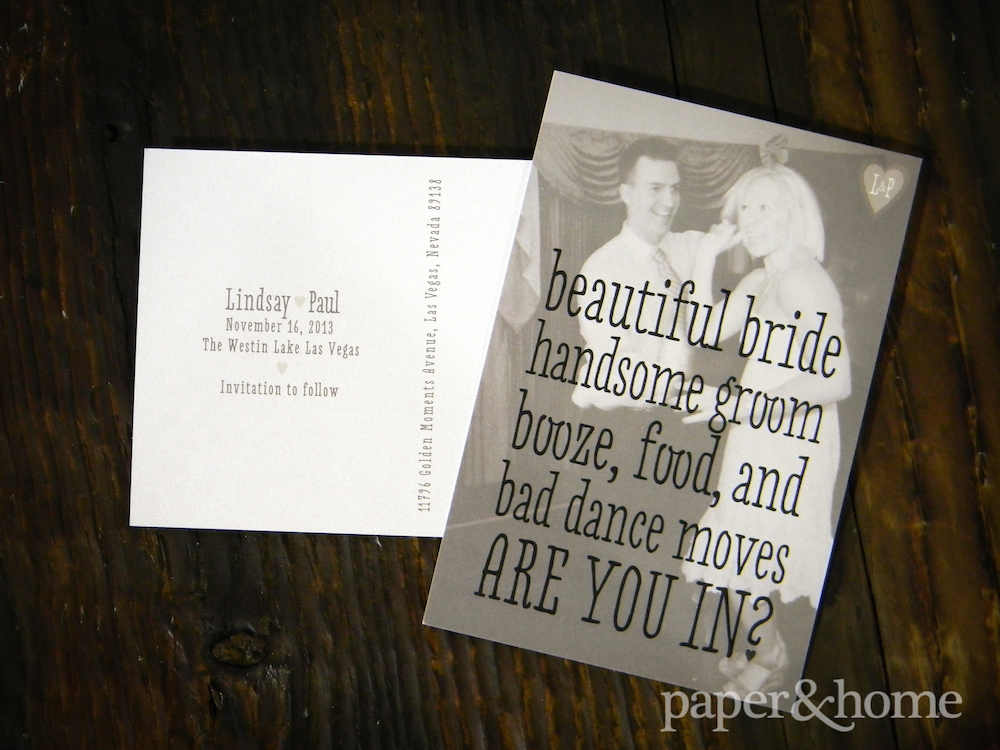 Lindsay and Paul had two different photos of them dancing, but didn't have a good photo of them dancing together. So our graphic design team worked their magic to combine the two photos into the one you see here on their fun photo save the dates. After completing the photo amalgamation, we treated the photo with a grayish sepia tone. Next, we overlaid a fun, modern font that works perfectly with the copy, "beautiful bride, handsome groom, booze, food, and bad dance moves… are you in?"
We always say that your wedding stationery sets the tone for your wedding, and these fun photo save the dates are a prime example! When Lindsay and Paul's guests got this in the mail, we bet they got a good laugh out of it, and knew exactly what to expect at the wedding.
If you're planning a casual, fun wedding, then using wording and/or a photo like this is a great idea. It instantly conveys the message that your guests can come casual and not be afraid to let loose on the dance floor, regardless of their skill level!
The couple was wed on November 16, 2013 at the wonderful Westin Lake Las Vegas.
Comments