<< BACK TO BLOG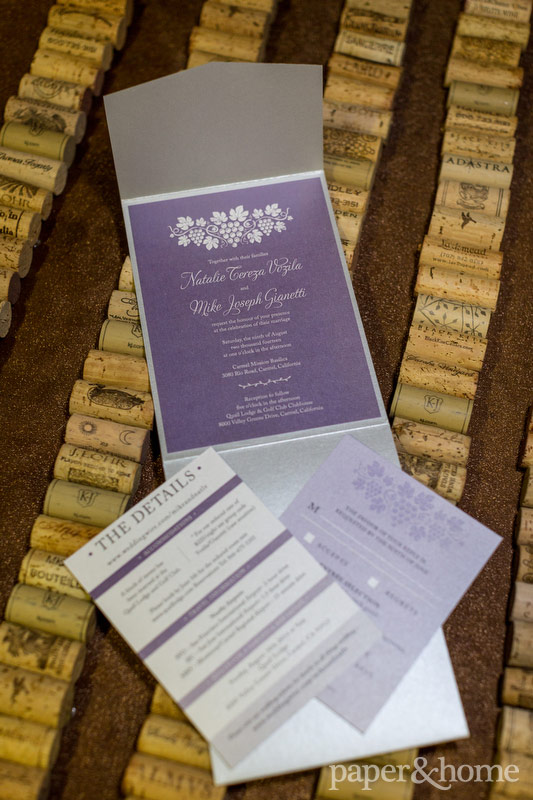 Natalie and Mike's vineyard wedding invitations were absolutely perfect for the nuptials in Carmel Valley, California. The shades of purple, mixed with silver, all printed on shimmer paper made for a perfect combination. All photos courtesy of Rebecca Stark Photography.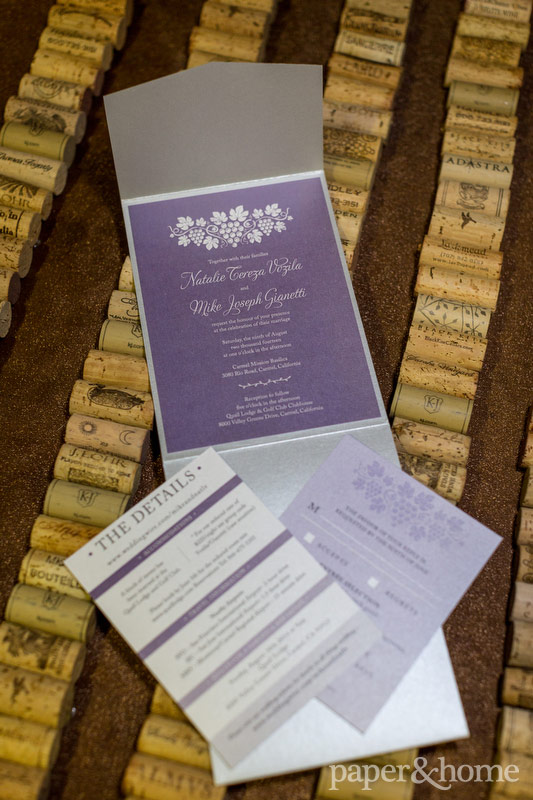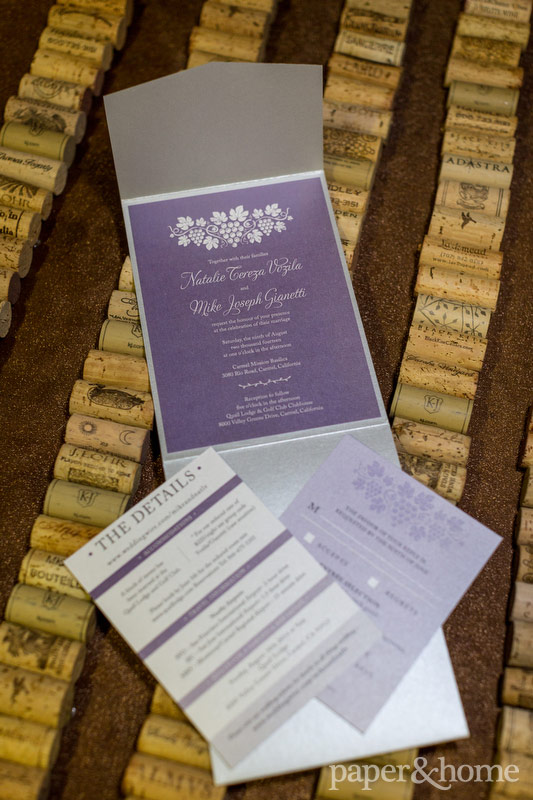 The couple was originally torn between a vineyard design and a cathedral design, inspired by their ceremony location in Carmel. Mike is a sommelier, so it was only natural that vineyard wedding invitations came out on top.
The escort cards for the evening were inspired by the wedding invitations, with the grape design element adorning the top of the tented cards. Each guests' name was printed in the font used on the invitation. We created three color schemes (dark purple, medium purple, and silver) to indicate the guests' entrees.
Mike's skills as a sommelier came in handy for these custom table numbers. They're not technically numbers, but signs displaying different styles of wine: pinot grigio, merlot, chardonnay, etc. As you can see, Mike gave a few notes on each table sign, including the wine's characteristics, body, and color. Love this idea!
Natalie and Mike were wed in August 2014. Much love to the newlyweds!
Comments