<< BACK TO BLOG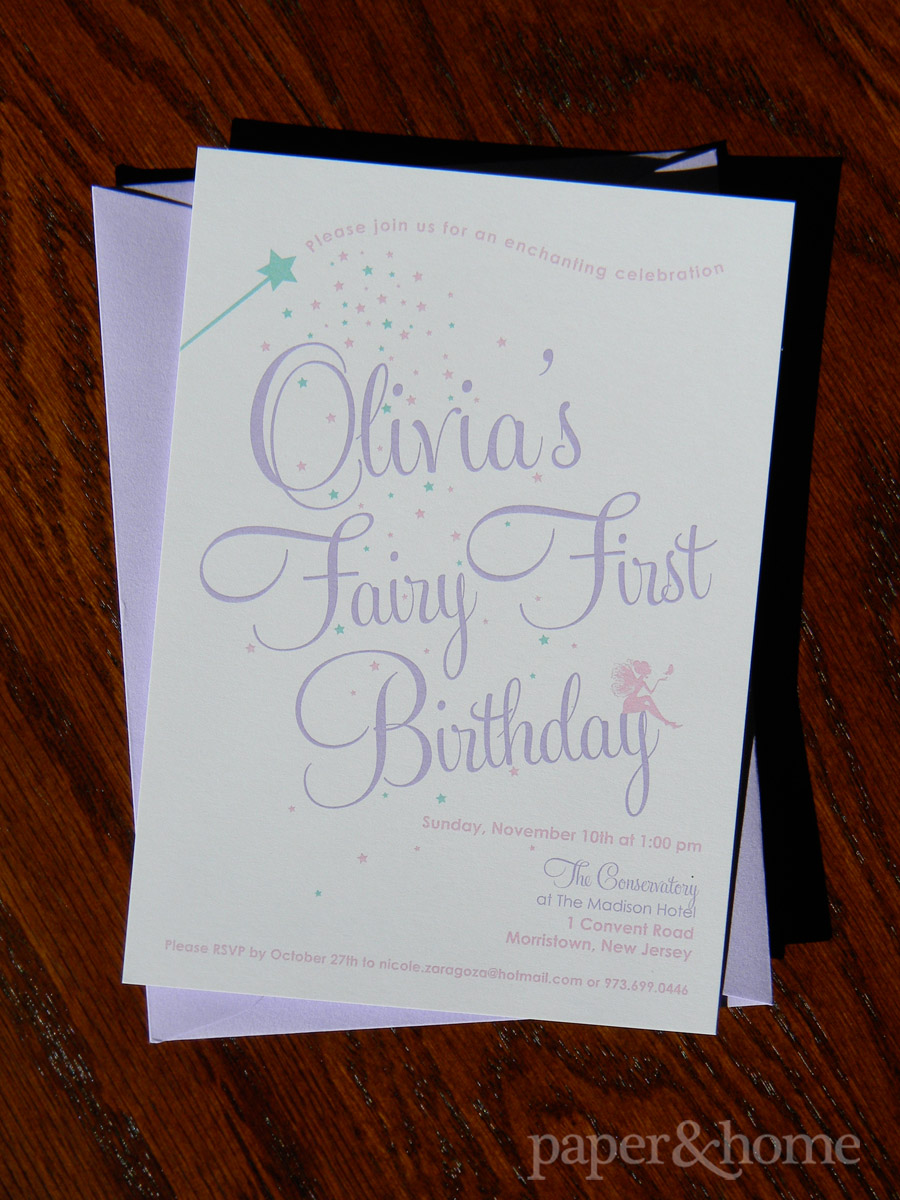 Olivia's fairy first birthday invitations are what little girls dream of (or at least their loving parents!) Olivia's mom found the fairy first birthday stationery that we designed for Farrah's birthday party in 2013, which was featured on Kara's Party Ideas.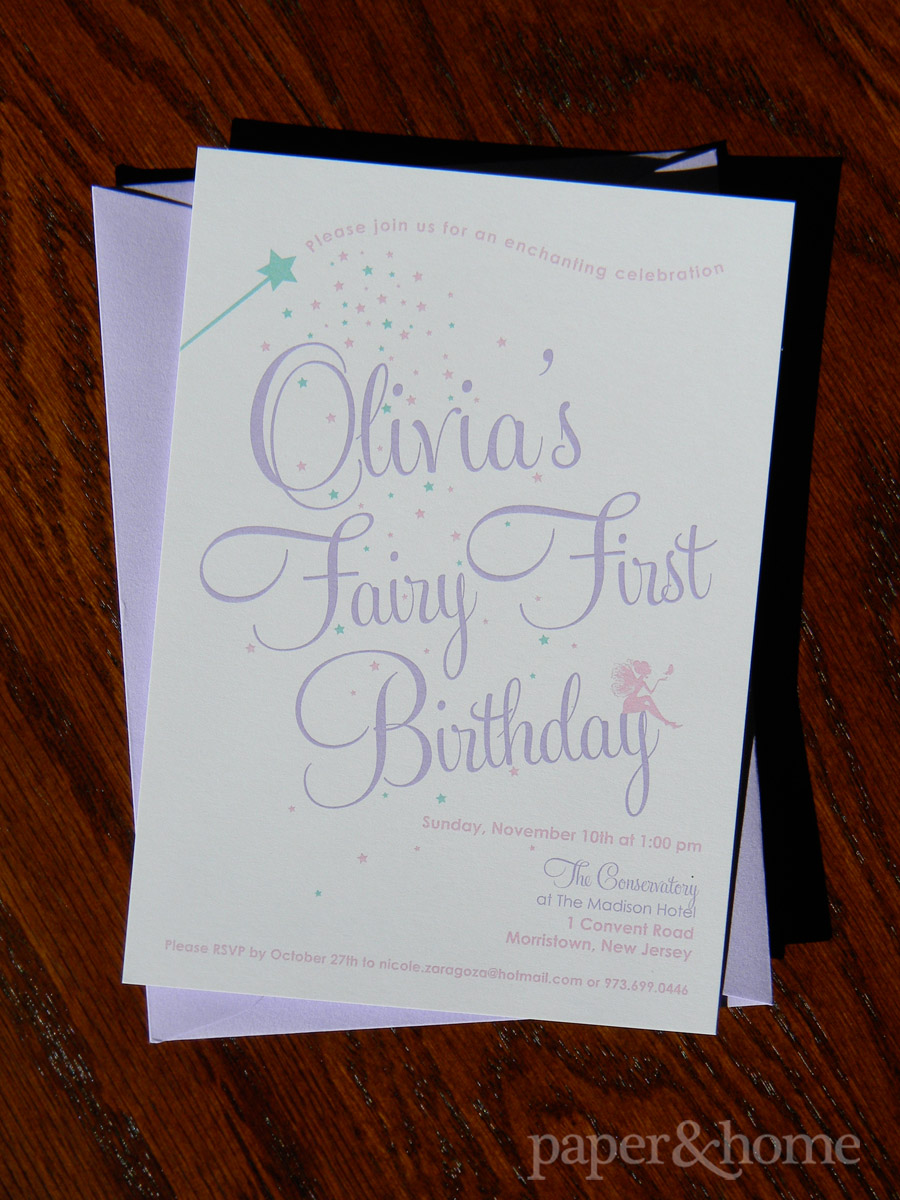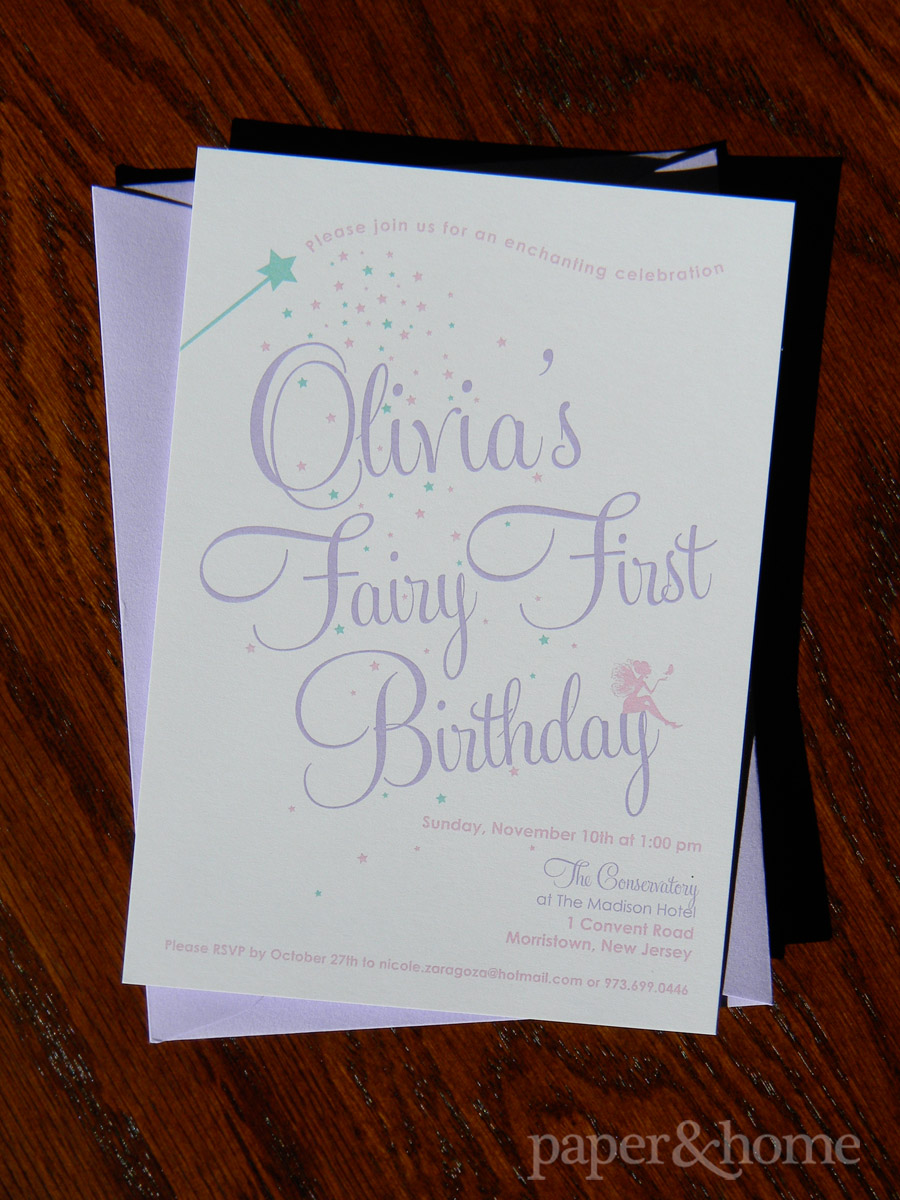 The color palette for Olivia's party was a pastel purple complemented by pastel pinks and teal. Totes adorbs. The birthday invitations were printed on a white matte paper and paired with a matching purple envelope.
As we post this, Olivia just celebrated her second birthday—happy birthday little lady!
Comments