<< BACK TO BLOG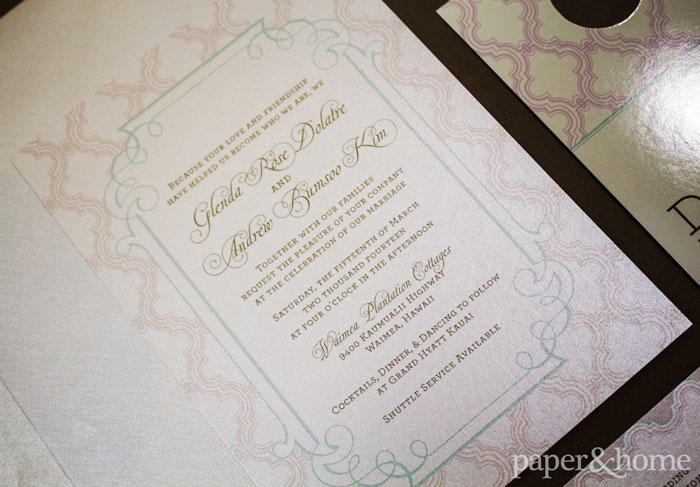 Glenda and Andrew's vintage wedding invitations were inspired by Glenda and her love of old school, romantic design. Her color palette of blush pink, mint, and gold fit perfectly with this aesthetic.
The vintage wedding invitations featured a beautiful mint green border and blush pink pattern that bled off the edges. The graphics are bold, but the colors are soft, making for a stunning invitation. The font choice is gorgeous, with a mix of vintage script and serif type.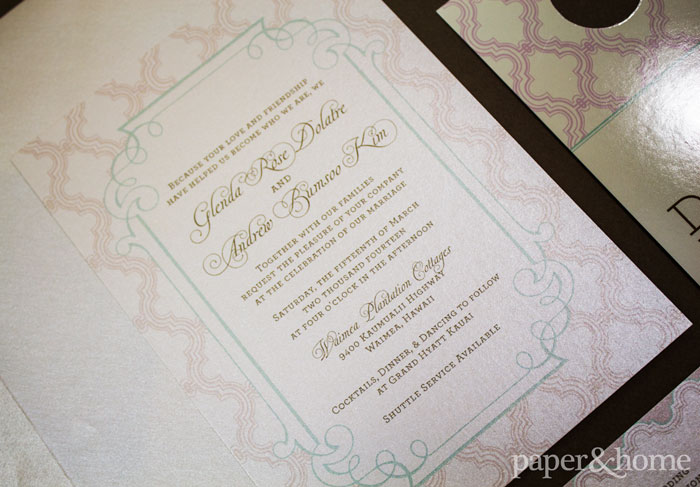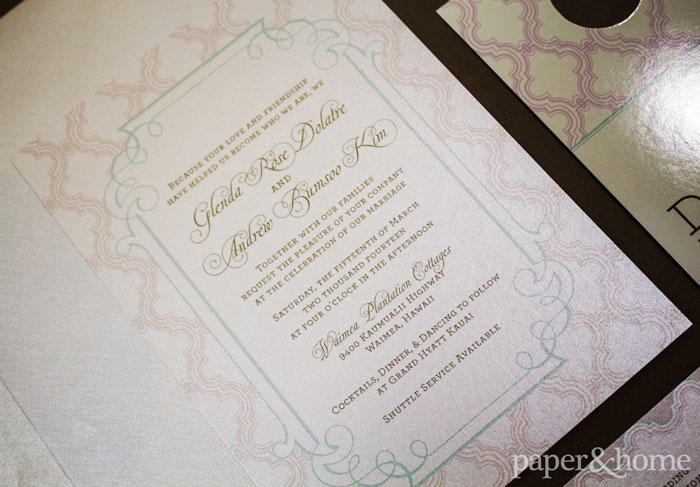 The reply cards utilized the ornate blush pink pattern, and the mint color was brought in with a solid double line. Cute food elements added a fun touch to the reply cards.
On the info cards, the ornate border was remixed with a solid blush pink pop of color and mint green lines.
The escort cards featured the original ornate pink border and the double lines in mint.
For an additional fun accessory, Glenda and Andrew gave their wedding guests these cute door hangers for those who needed their beauty sleep after the wedding.
Glenda and Andrew were wed on March 15, 2014 in Hawaii at the Waimea Plantation Cottages.
Comments