<< BACK TO BLOG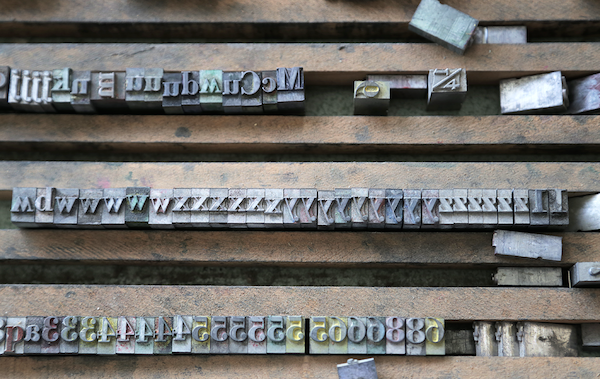 Before German immigrant Ottmar Mergenthaler invented the linotype machine in the late 19th century, type was assembled one letter at a time. But the linotype (dubbed the "eighth wonder of the world" by Thomas Edison) allowed printers to compose entire lines of text — hence the name "line-o-type."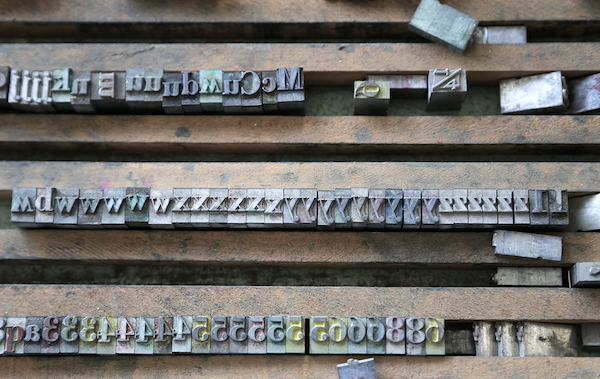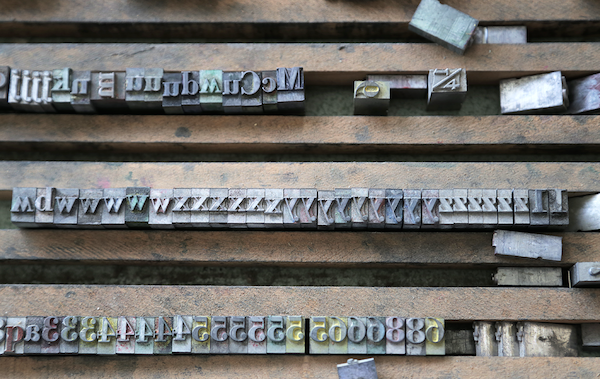 By BOB STUDEBAKER
Flash forward some 130 years, and we meet Brandon Boan, one of a growing number of artists and designers living and working in Wilkinsburg.
Boan, an artist and former Ohio University faculty member who moved to the Pittsburgh area in 2009, noticed Rudy Lehman's linotype shop near his home in Wilkinsburg, Pennsylvania and curiosity made him stop in.

Brandon Boan, co-owner of the Tip Type letterpress print shop in Wilkinsburg, works on a project using a 1929 Chandler & Price platen press.

Drawn to the mechanics of the linotype machine, Boan said he bonded with Lehman over conversations about art and design. After Lehman passed away in 2013, Boan and his partner Manya Mankiewicz bought the space and re-opened it as Tip Type.
Located on South Avenue in Wilkinsburg's historic business district, Tip Type is not only a working letterpress print shop, but also a collaborative space for artists in many fields who share an appreciation for the creation of text.
WATCH: Finding Meaning in Mechanics of the Print Shop
via At This Wilkinsburg Print Shop, What's Old Is New Again (With Video) | 90.5 WESA.
Comments