<< BACK TO BLOG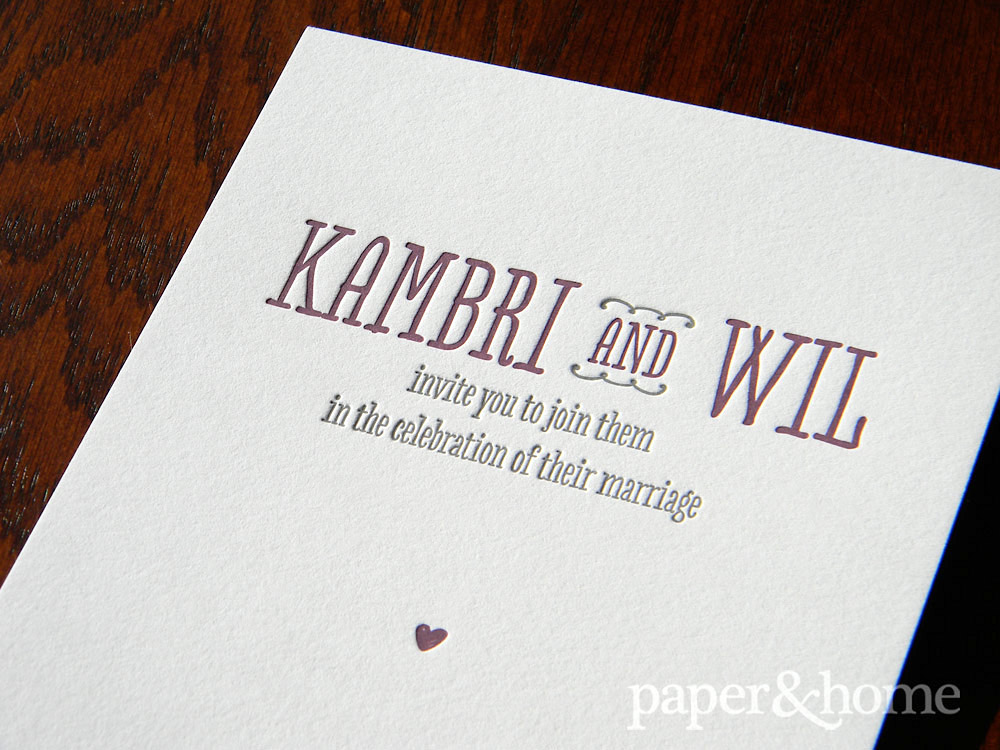 Kambri & Wil's wedding at Sacred Mountain Retreat in Julian, California (outside of San Diego) called for cute and modern letterpress invitations. The venue is an enchanting country retreat on 8 acres with all of the luxuries needed for a relaxing stay. Down-home luxury is something we can definitely get into! Inspired by that, we worked with Kambri & Wil to create a luxurious and welcoming wedding invitation to set the tone for their big day.
Sacred Mountain Retreat in Julian, California near San Diego
The minimalist design featured a hand drawn-like font treatment, a simple heart, and wonderful color choice of purple and gray. The couple let the font and beautiful letterpress by Designers' Fine Press speak for themselves. I wish you could feel the deep impression in the paper right now—come see us and you'll see. Or we'll mail you a sample. Simply beautiful.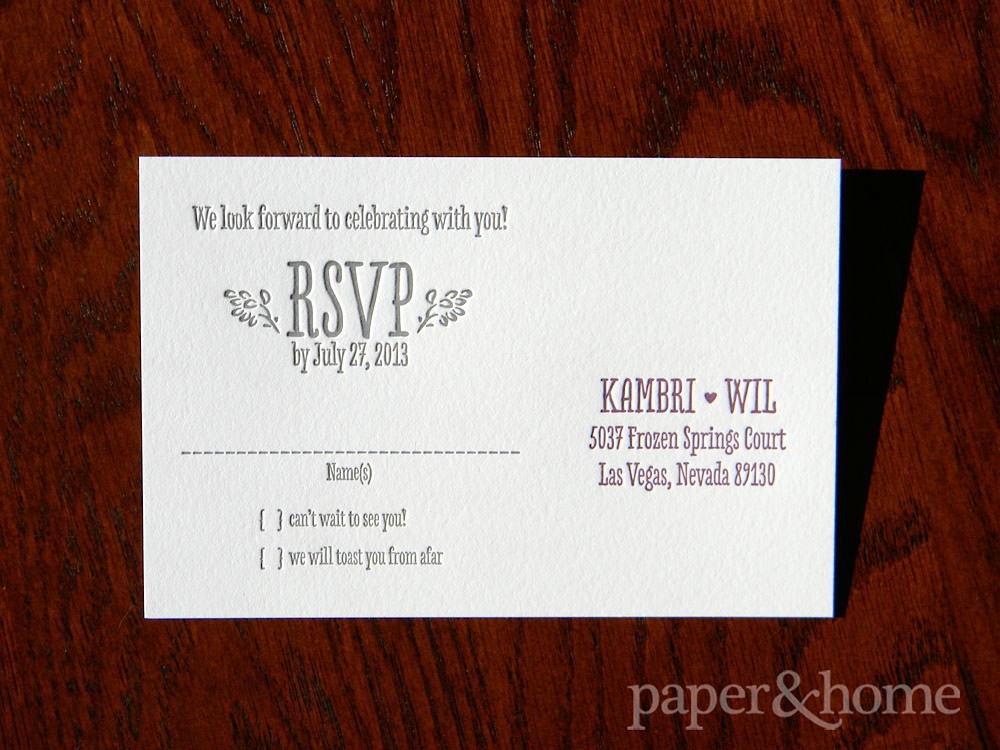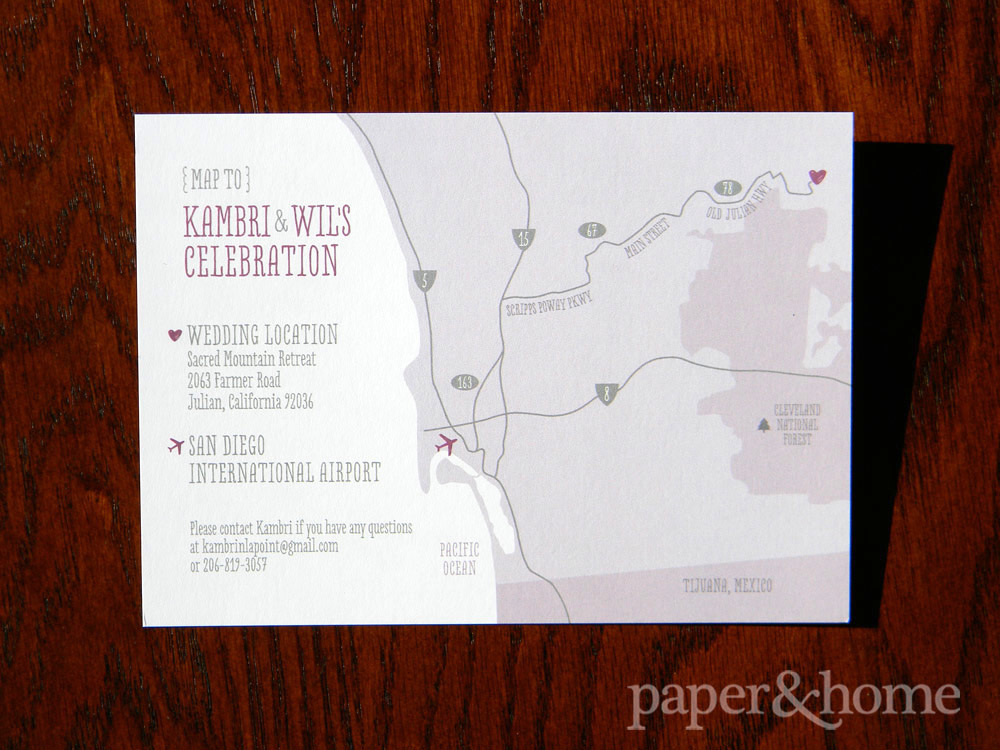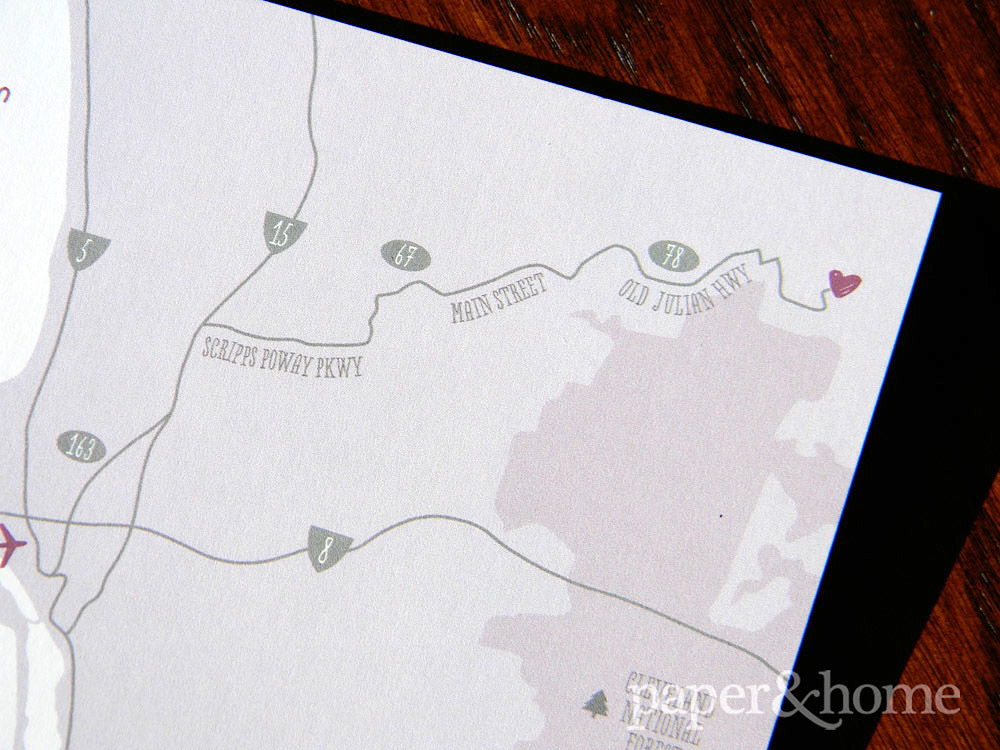 Comments