<< BACK TO BLOG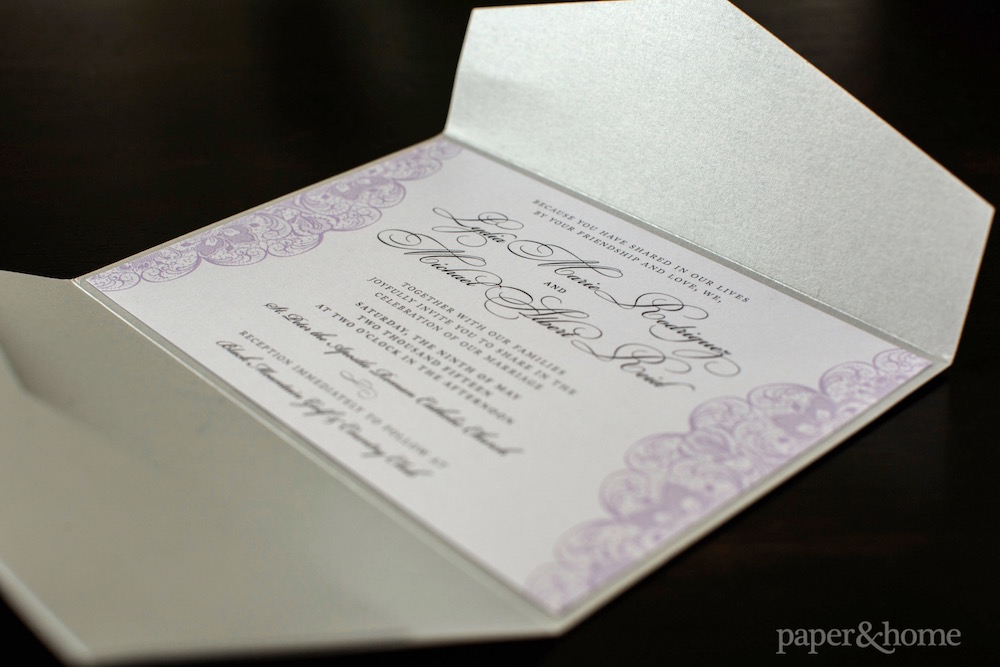 For their big day, Lydia and Michael selected purple and gray lace wedding invitations from our in-house ready-to-order album. They chose our Michelle Collection, which features a printed lace detail and a classic cursive font mixed with a traditional serif font.
The couple made it their own by bringing in a lovely lavender purple for the lace design on the invitation card. They chose our signature pearl shimmer stock for the invitation, which was mounted to a gray shimmer pocket.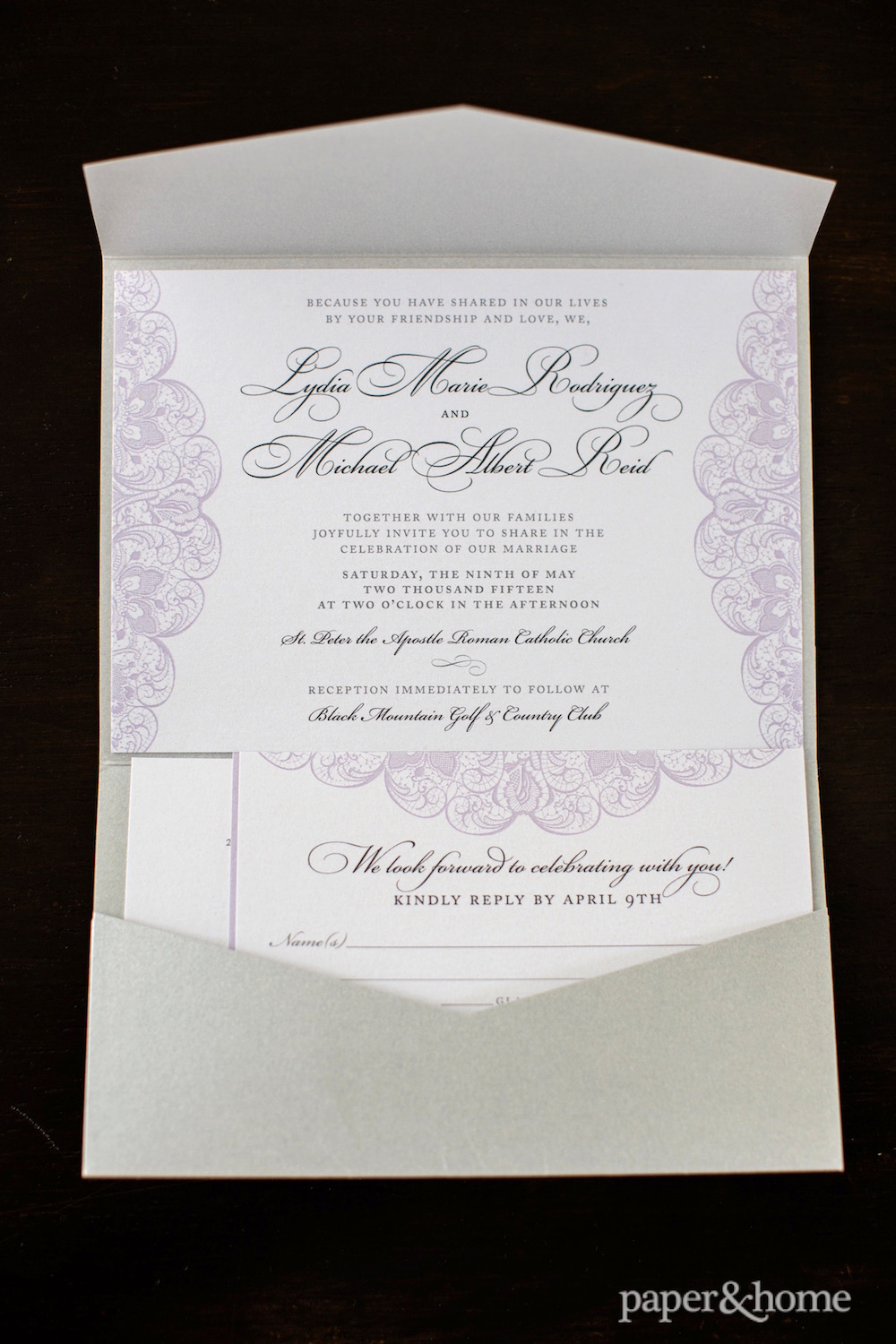 The invitation pocket held Lydia and Michael's info card, which listed the ceremony location, reception location, and suggested accommodations for their guests. After a ceremony at St. Peter the Apostle Roman Catholic Church, everyone celebrated with a reception at Black Mountain Golf & Country Club in Henderson, Nevada. The pocket also held a reply postcard. Lydia and Michael used a pop of purple on one side of the reply card. We inverted the lace to white on this side for an eye-catching contrast.
The happy couple was wed this past spring—congratulations you guys! Thank you Mindy Bean Photography for capturing these images!
Comments