<< BACK TO BLOG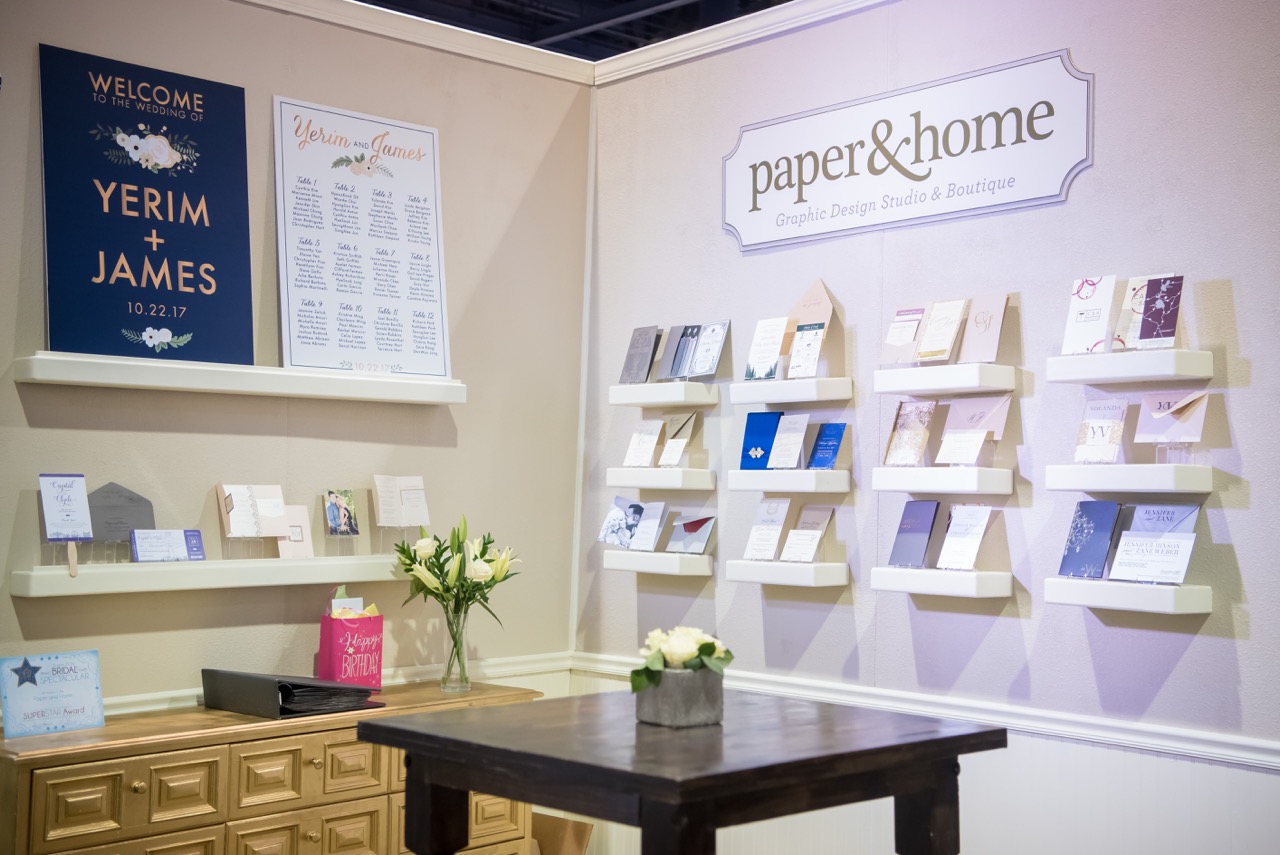 We just completed our 15th show with Bridal Spectacular! My, how time flies. We were awarded with the "Superstar Award" for participating in so many shows. Sit on This, a Las Vegas event rental and decor company, worked with us to construct our bridal show booth. We're so proud of how it turned out! Our fellow wedding vendors showed their love by voting us one of the best booth designs, earning us another "Dazzle Award" this show.
We spotlighted select invitations at the show, each on their own shelf to highlight how special each collection is. Paper and Home offers a wide variety of wedding invitation designs, from rustic to elegant, classic to modern, and everything in between.
We displayed a range of all the wedding invitation embellishments—including laser cut, letterpress, foil, pockets, glitter, envelope liners, jewels, and boxed invitations. Wedding stationery accessories are super important too, so they got their own wall in our booth to showcase seating boards, welcome signs, ceremony programs, and the all important thank you cards!
Thank you to the lovely and talented KMH Photography who took the time to capture our booth through her lens.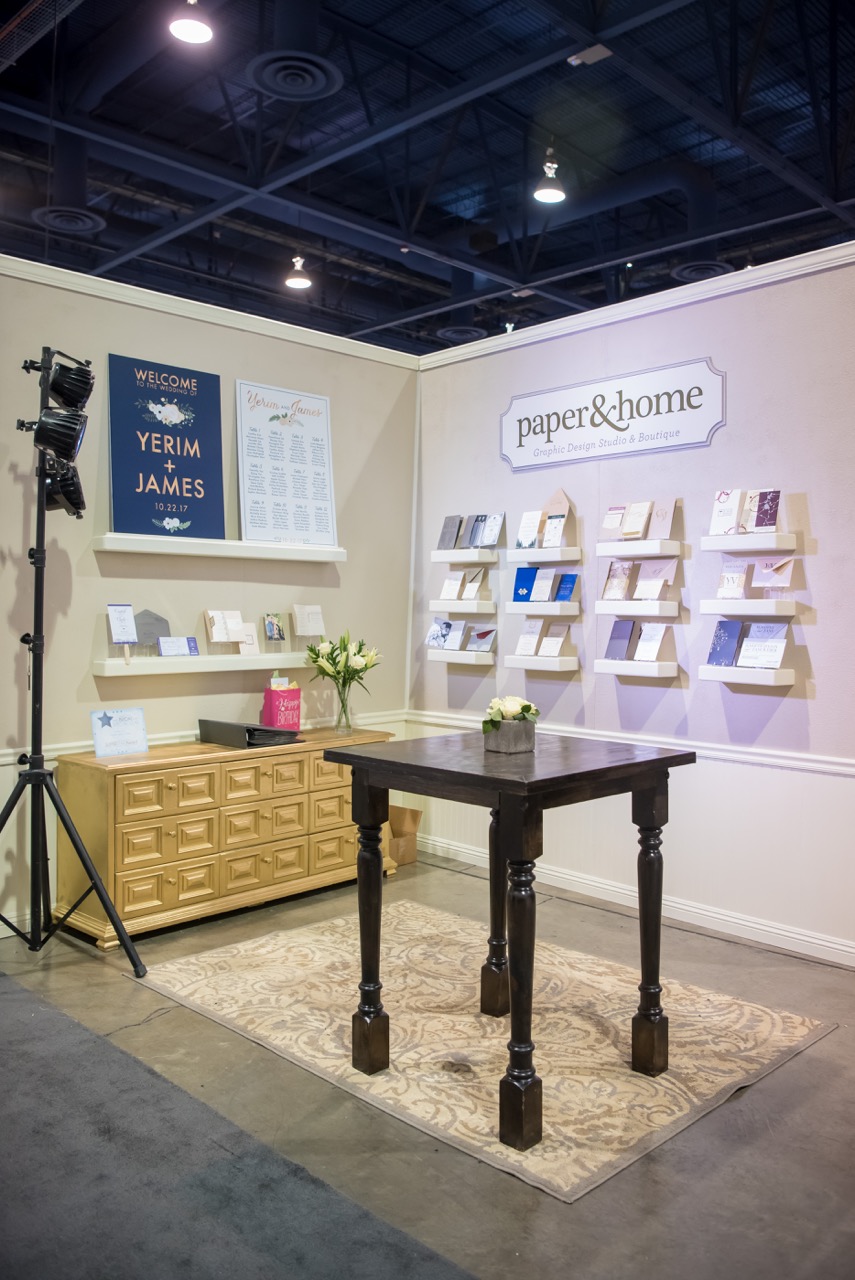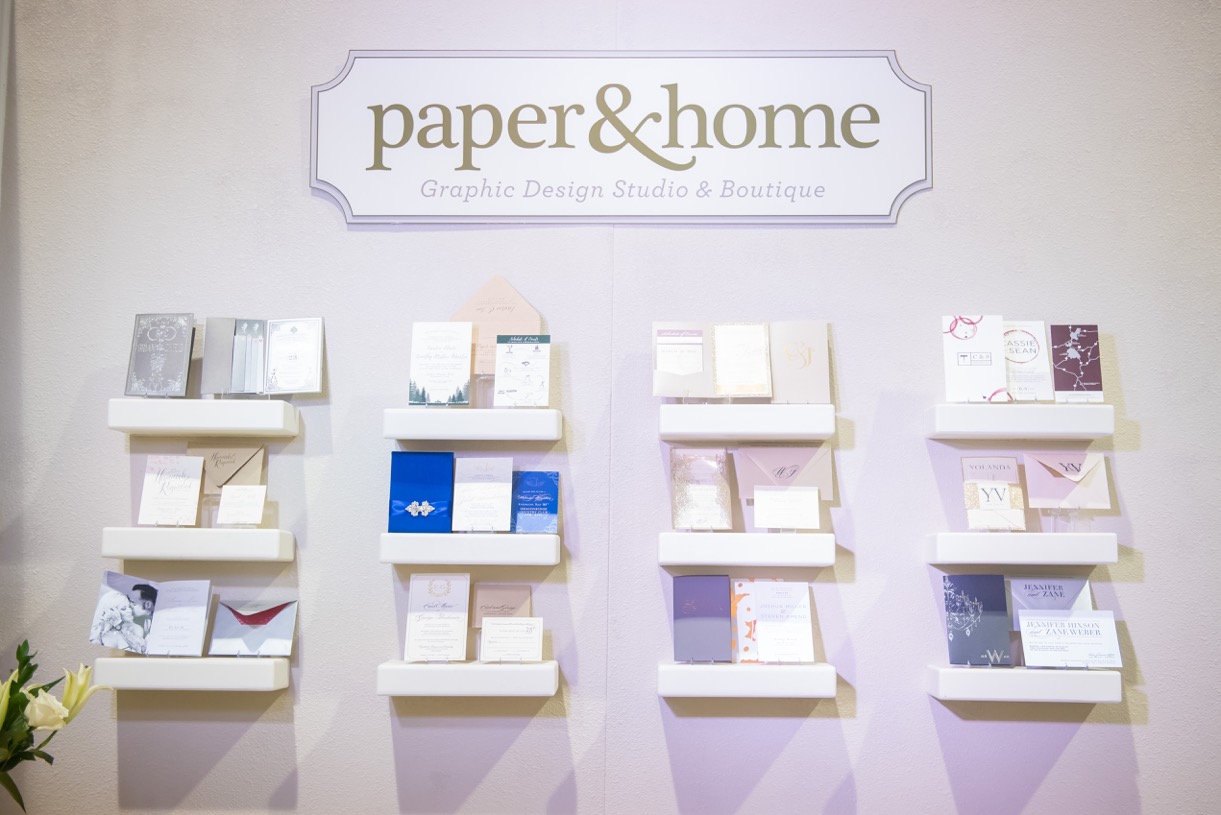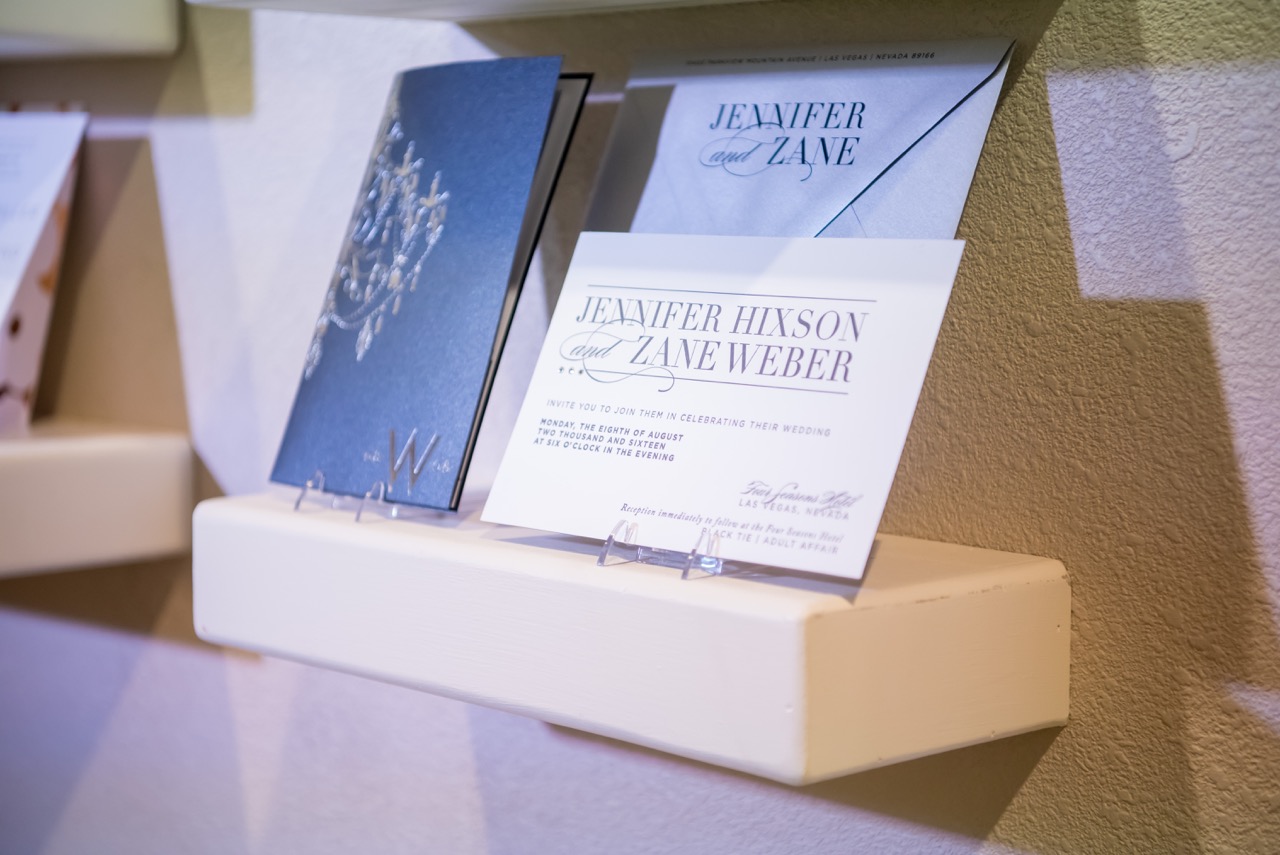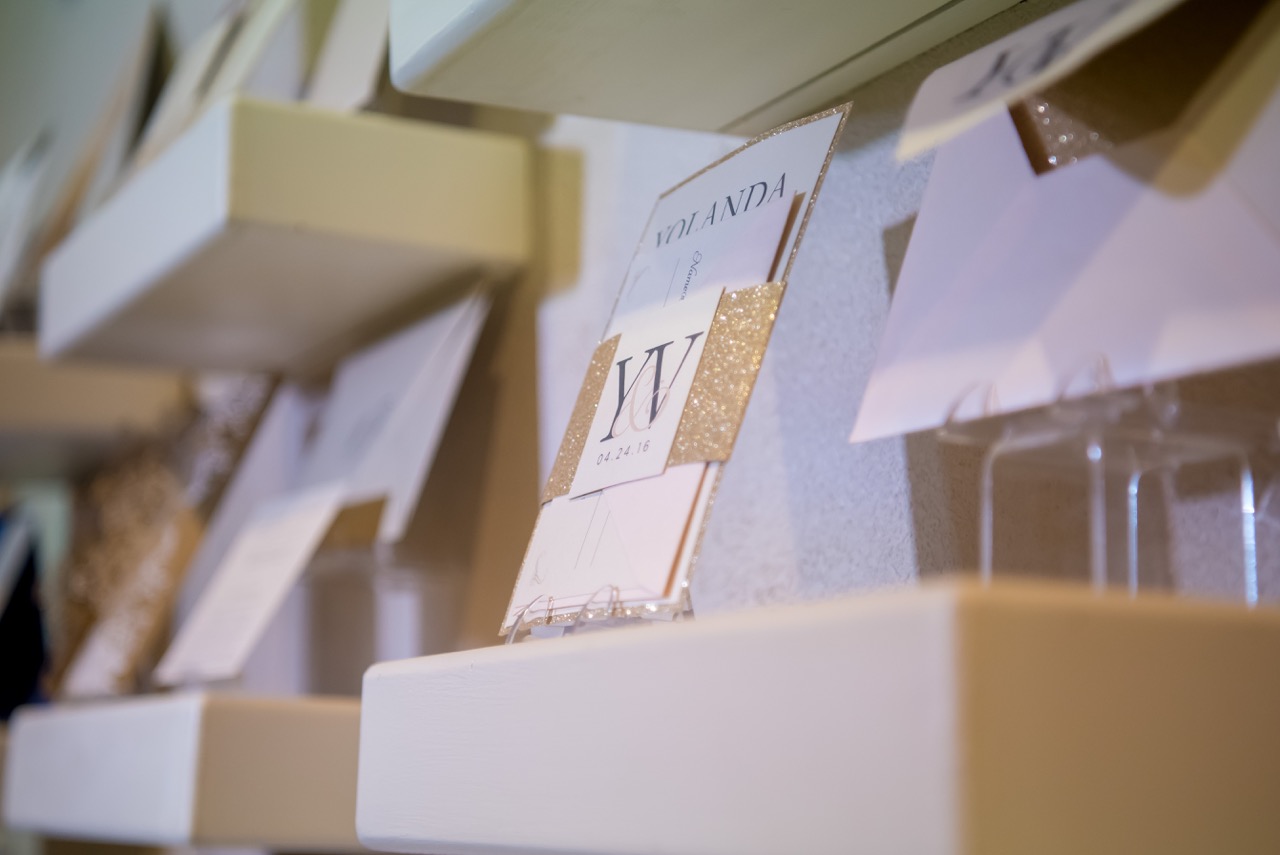 Comments