<< BACK TO BLOG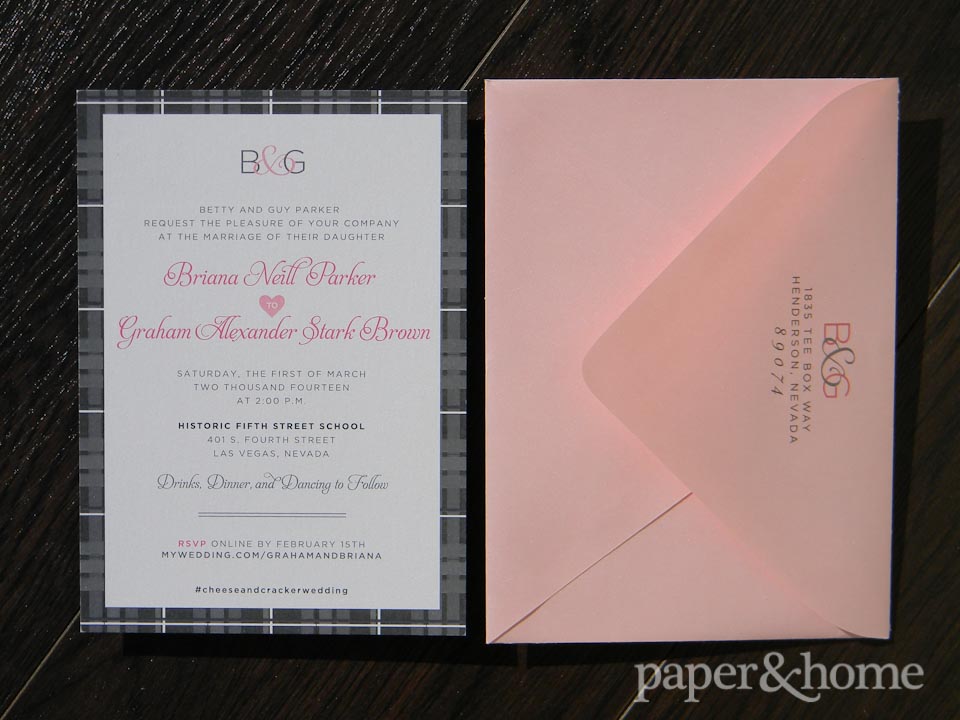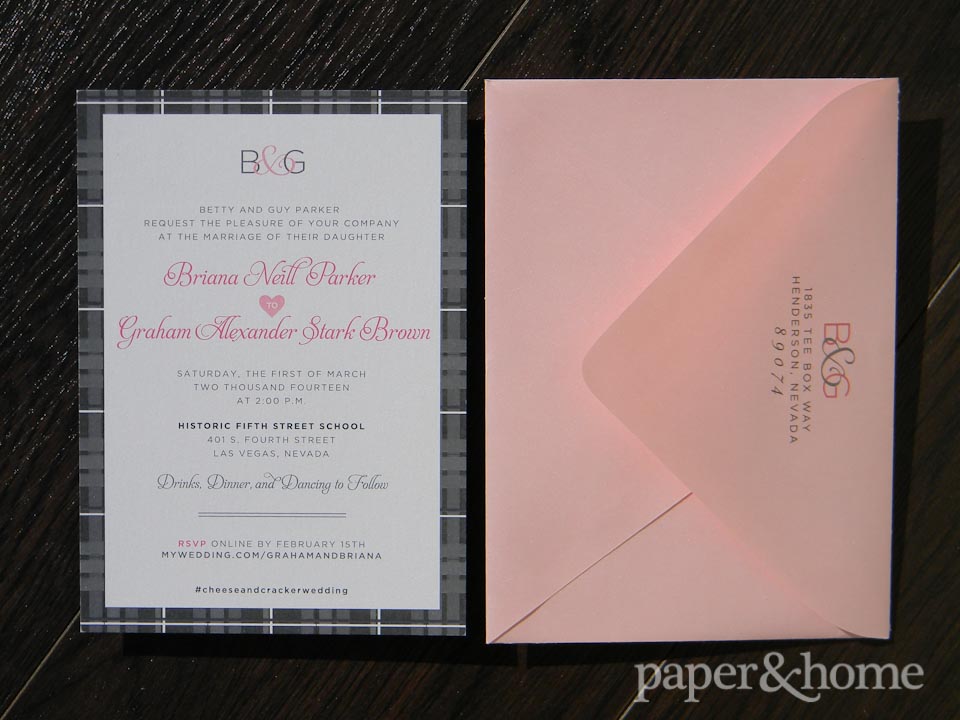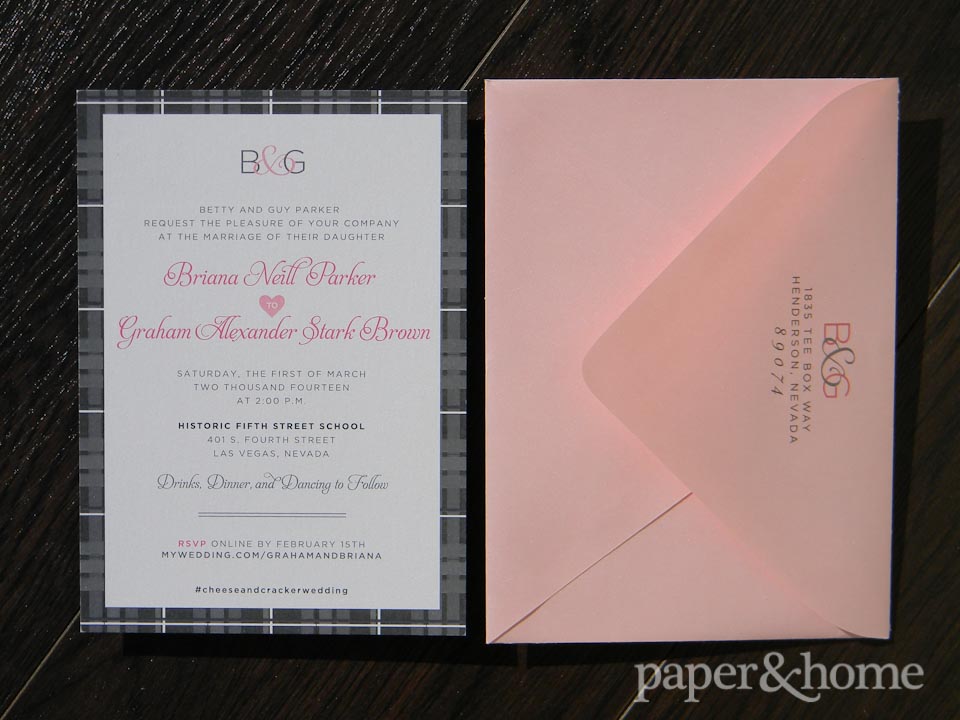 These celtic wedding invitations were so much fun to create! We immediately hit it off with Briana, Graham, and their family. In addition to them being great people, they share a common love for Scottish dancing and festivities as our creative director, Brooke. Before creating couture wedding invitations, Brooke held it down as a world traveling, semi-professional Scottish dance champion! When Briana and her mother mentioned how important the culture was to them, the group shared tales of caber tossing, piping & drumming, and meat pies. Eventually the discussion got around to designing these contemporary celtic wedding invitations!
Briana & Graham modernized the traditional plaid pattern with tone-on-tone gray, complemented with pink accents. The couple chose a modern font treatment and monogram which carried throughout their wedding day at the Historic Fifth Street School in Las Vegas.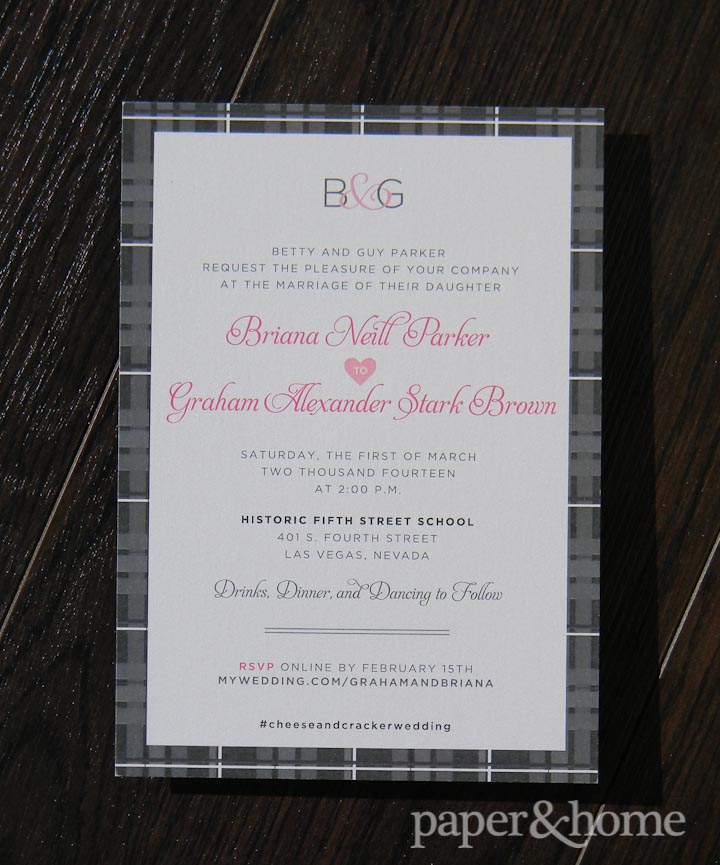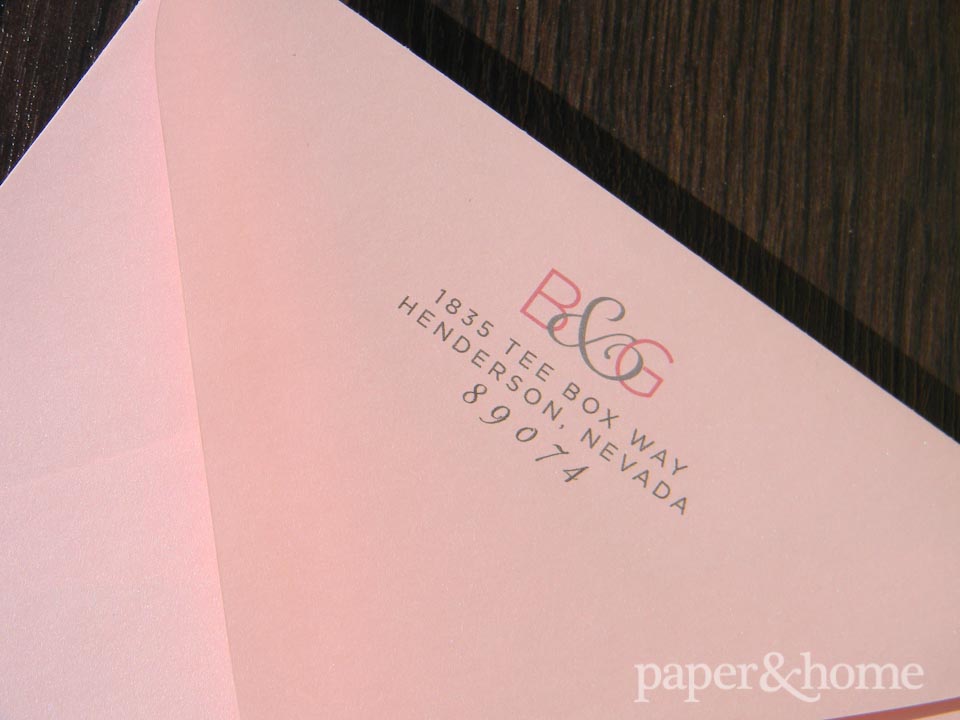 A pretty pink envelope encased the invitations. Their modern monogram design was printed on the envelope flap along with the couple's return address.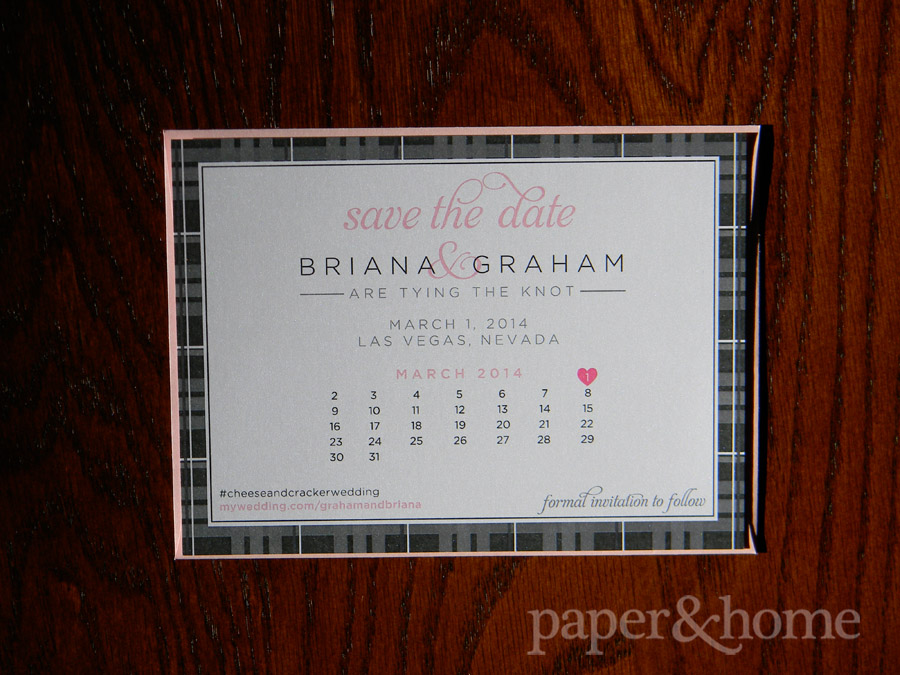 Their celtic save the date came first and inspired the celtic wedding invitations to follow. We love the calendar save the date design with a sweet pink heart over their date. PS: Best hashtag ever, #cheeseandcrackerwedding – get it? Brie and Graham?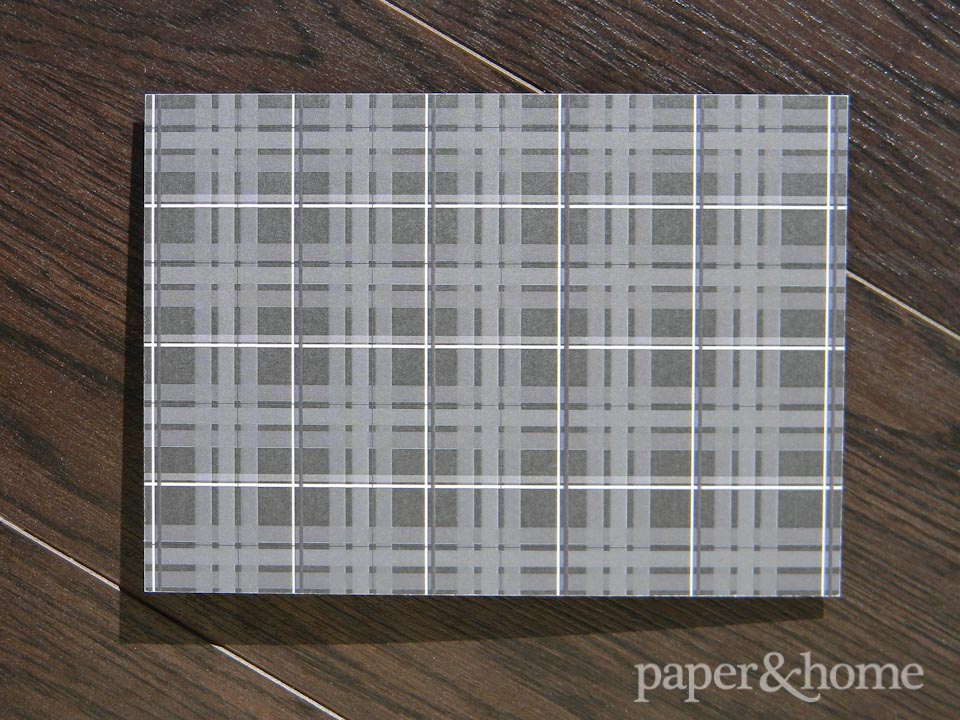 A detail look at the gray plaid pattern used on the celtic wedding invitations and save the dates.
Comments