<< BACK TO BLOG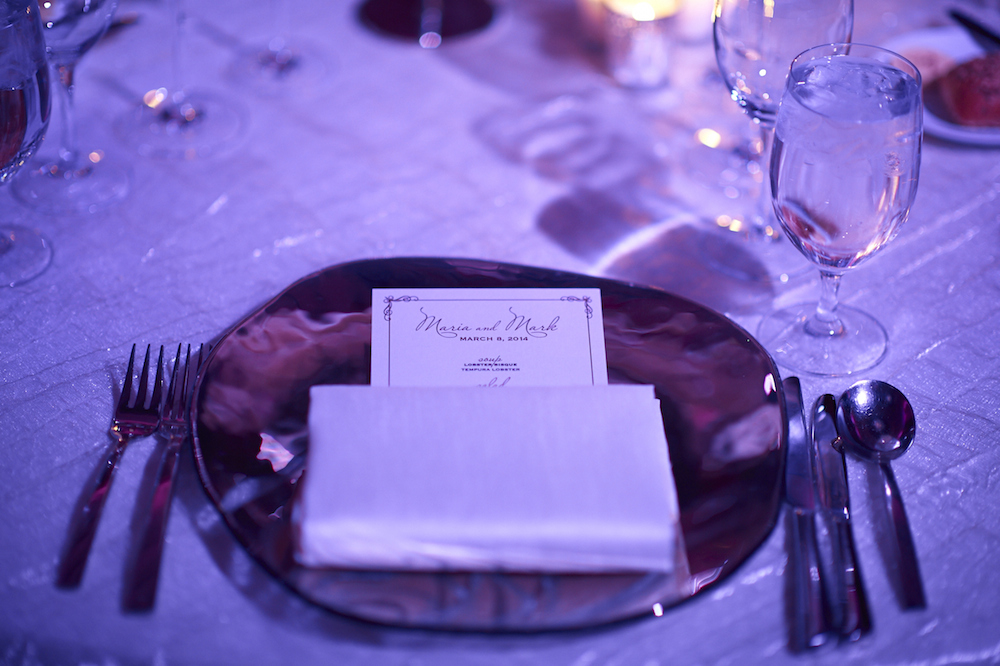 Mandarin Oriental in Las Vegas likes to make things extra special for their clientele. They contacted Paper and Home for custom wedding menu cards to enhance the gorgeous tablescape for Maria & Mark's wedding in the spring of 2014. We have a few photos below, courtesy of Ron Dillon Photography. Scroll and enjoy and be sure to click through at the bottom of this post to see more on Ron's website.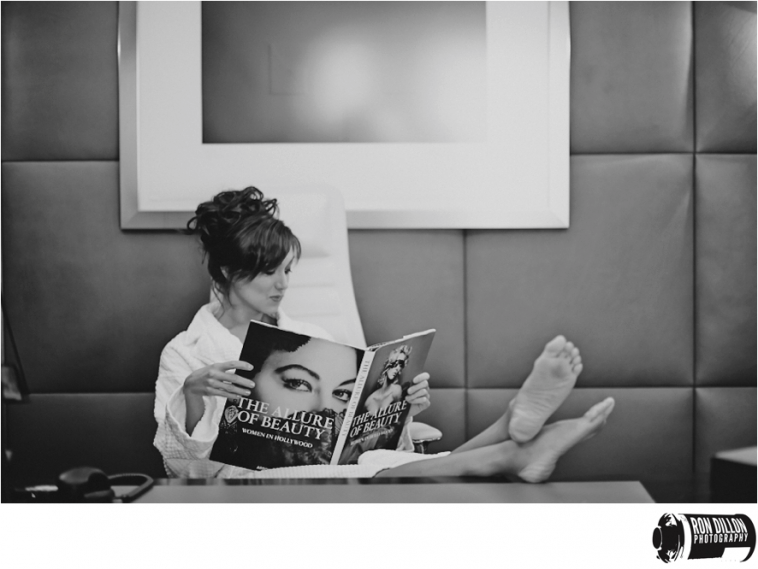 The bride brushing up on the allure of beauty prior to walking down the aisle.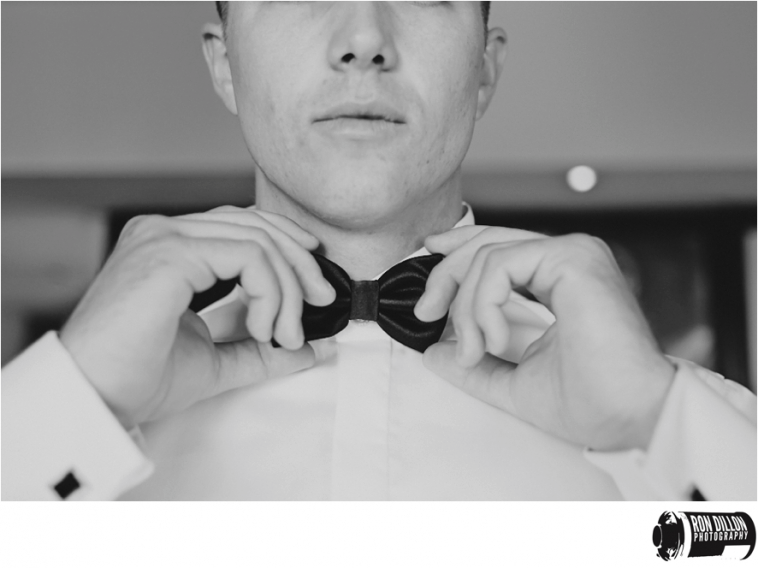 The groom tightening up his classic tuxedo bow tie. A good look.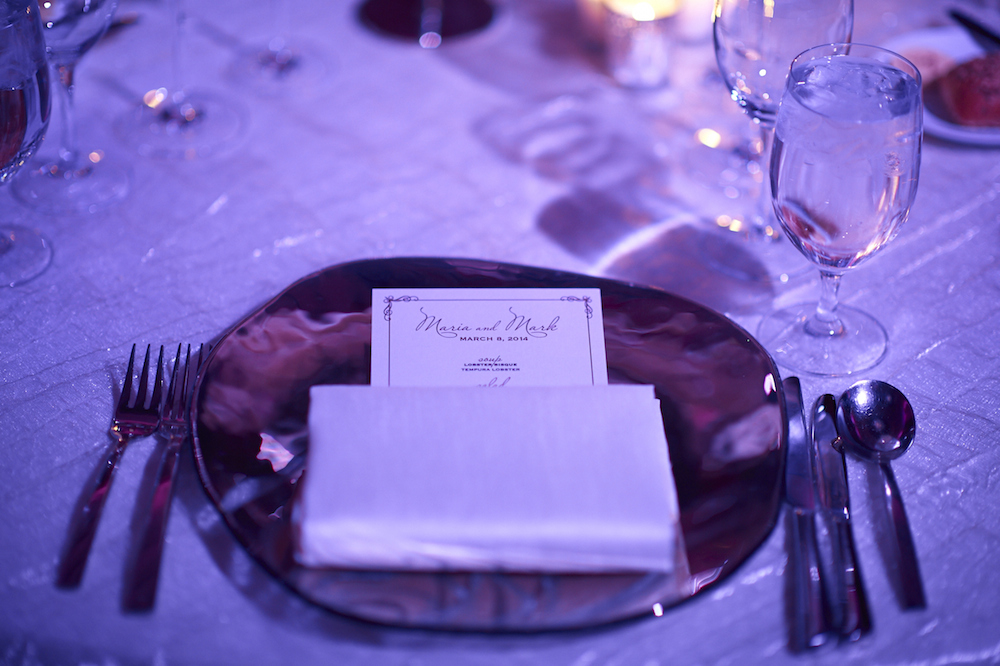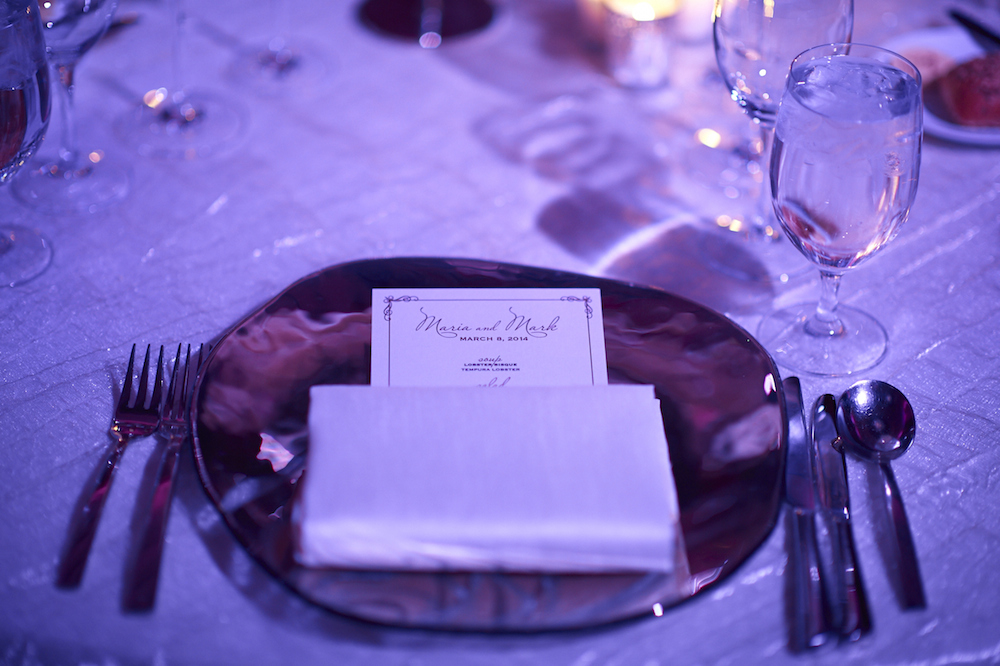 The custom wedding menu cards tucked neatly in a silk napkin atop lovely, amorphous purple plates. The menu cards were printed on a pearlized shimmer stock and designed with an elegant border treatment and sophisticated fonts.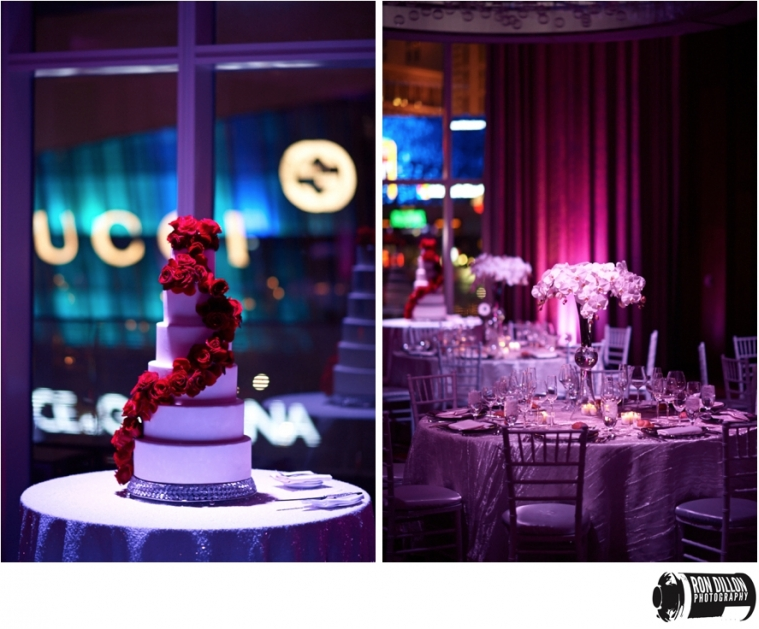 The cool purple glow casted throughout the reception, delightfully highlighting the wedding cake and guest tables. Explore more of this real wedding by visiting Ron Dillon Photography's website, where you'll see some fun on the dance floor. Get down on it.
Comments