<< BACK TO BLOG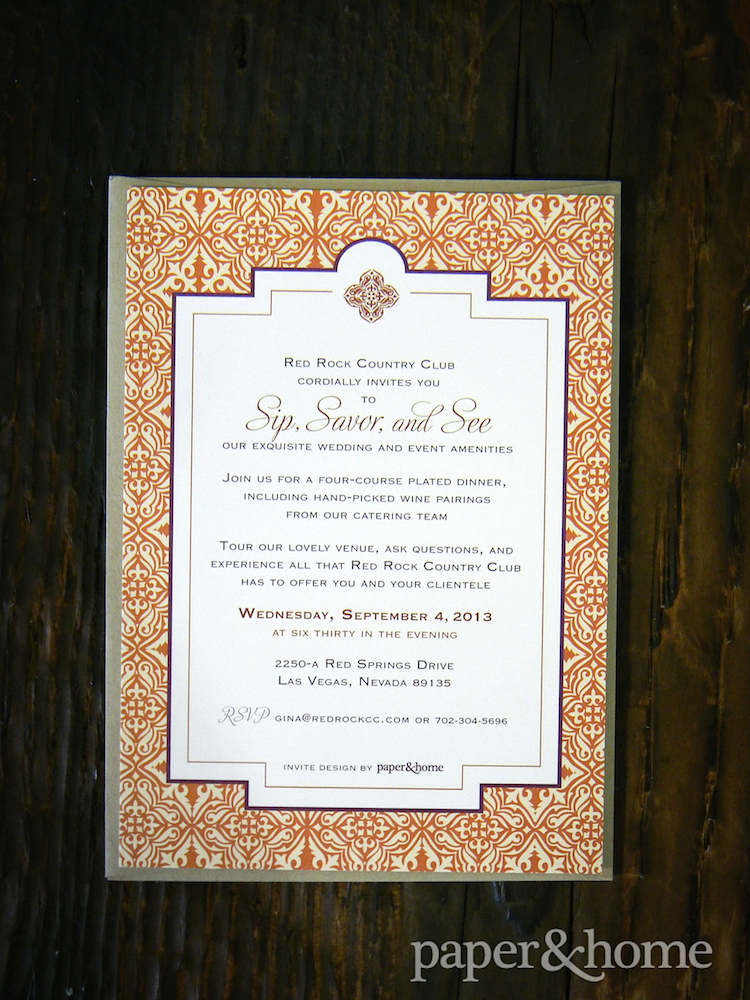 Red Rock Country Club is one of the finest event venues in Las Vegas, boasting immaculate views of The Strip to the east and the mountains to the west. When they approached us for corporate invitations, we were thrilled! We were equally thrilled to hear of the design style of the event—Tuscan elegance. We're big fans of pattern, especially of the classic and ornate variety. Italian design can be so inspiring, especially the tile work found throughout the country's magnificent architecture. You can easily see our influence!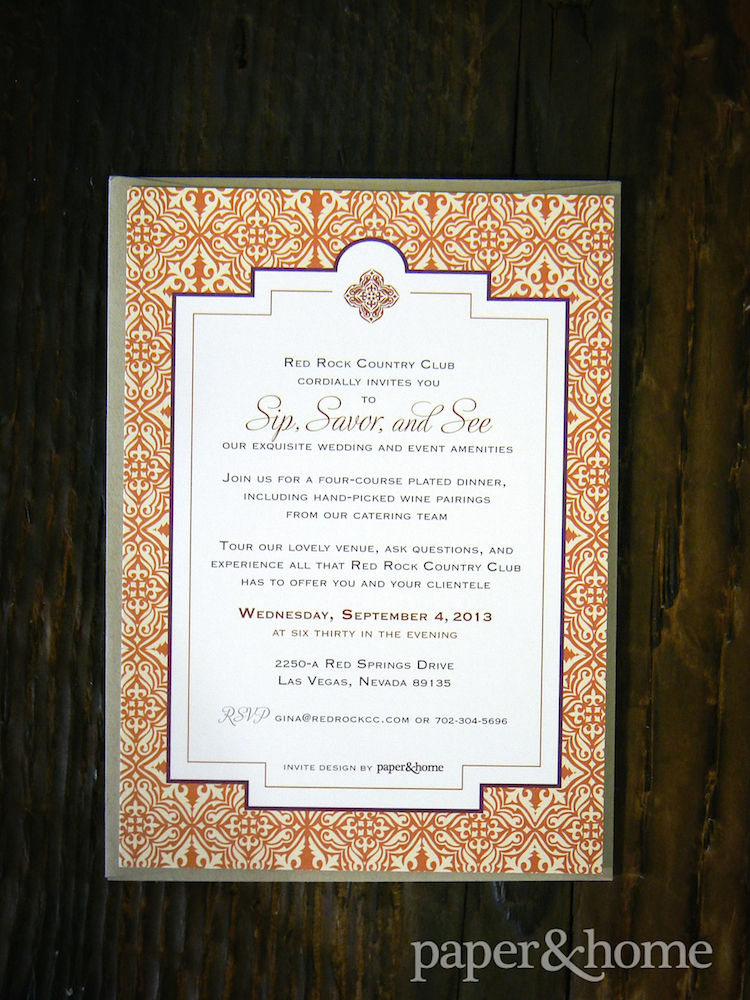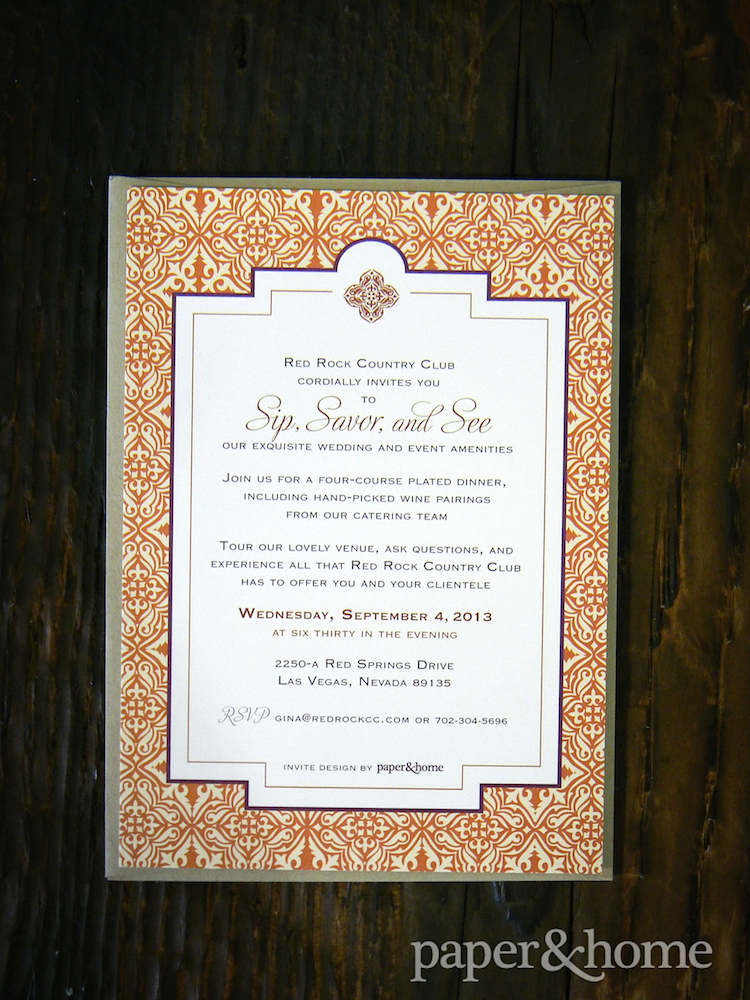 The event was called Sips, Savor, and See. It was an opportunity for local Las Vegas event planners and professionals to tour Red Rock Country Club's exquisite wedding and event amenities. The group was able to ask questions, meet the Red Rock Country Club staff, and learn all about what this great venue has to offer their clientele.
If you're looking corporate invitations in Las Vegas, contact us for a complimentary design consultation now.
Comments