<< BACK TO BLOG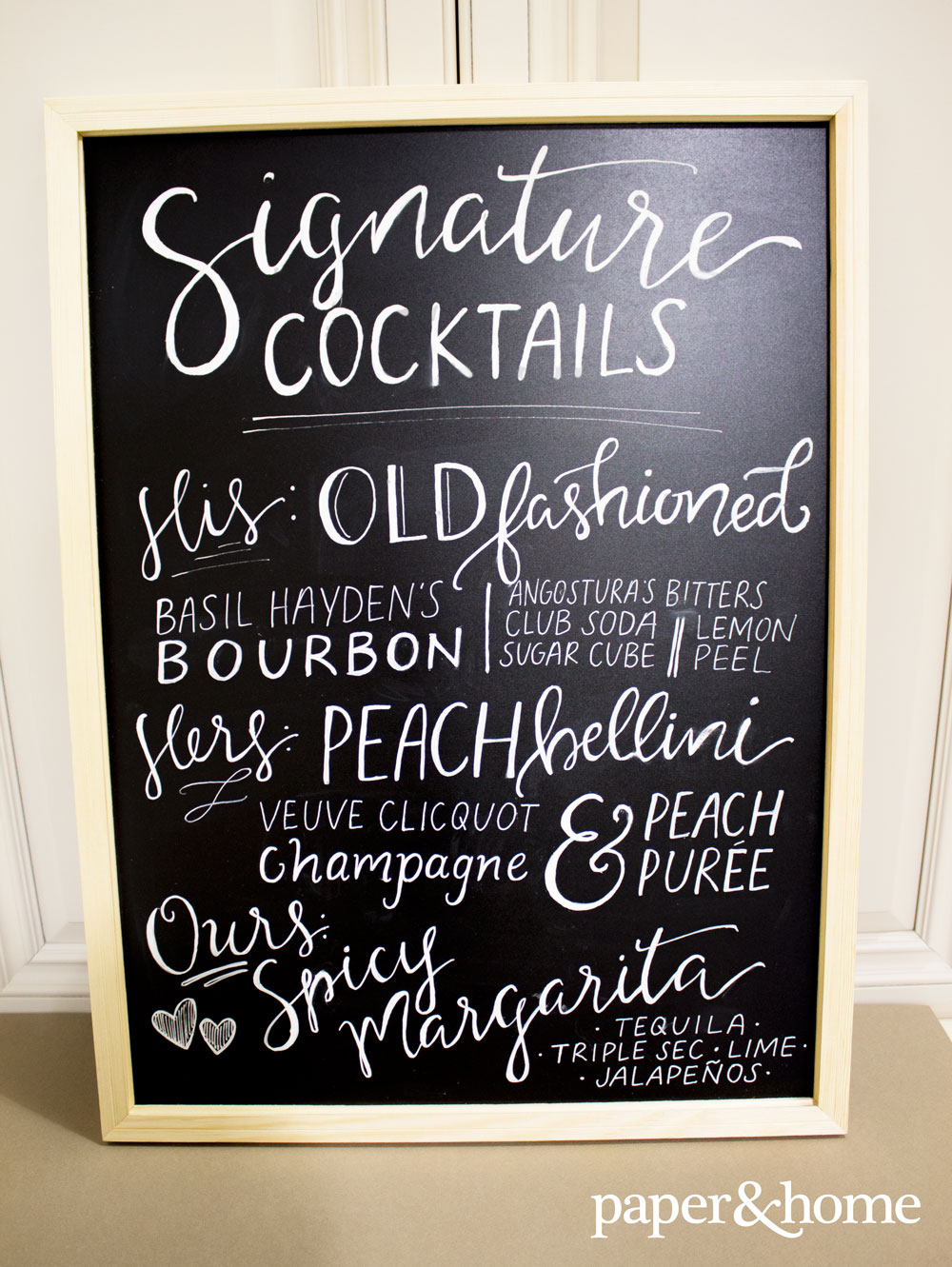 Paper and Home is a full service graphic design studio, so we spend a lot of time staring at computer screens. The most rewarding part about designing stationery is seeing the printed products come in. When they're printed, our team gathers around to see and feel them. Somehow, everything looks so much better in print!
With tangible goods being so close to our heart, we naturally wanted to create more! We began brainstorming new services that we could offer to our clients. The conversation progressed and we began designing and creating custom chalkboard art, right here in our Las Vegas studio!
Above, we have a hand-lettered chalkboard for an upcoming wedding at TPC Summerlin. Below, we have a signature cocktails chalkboard bar sign in progress for a wedding display, followed by the finished piece.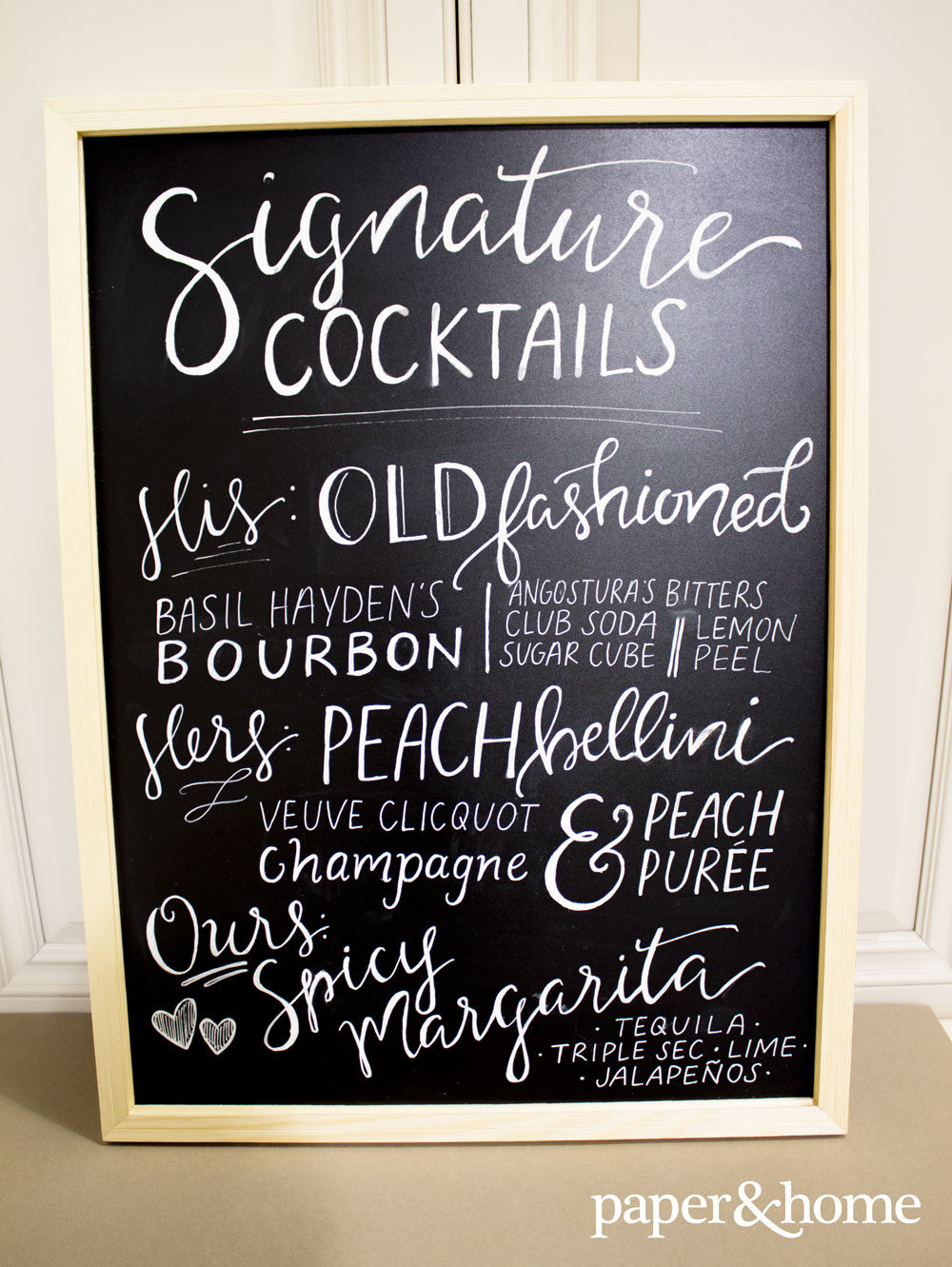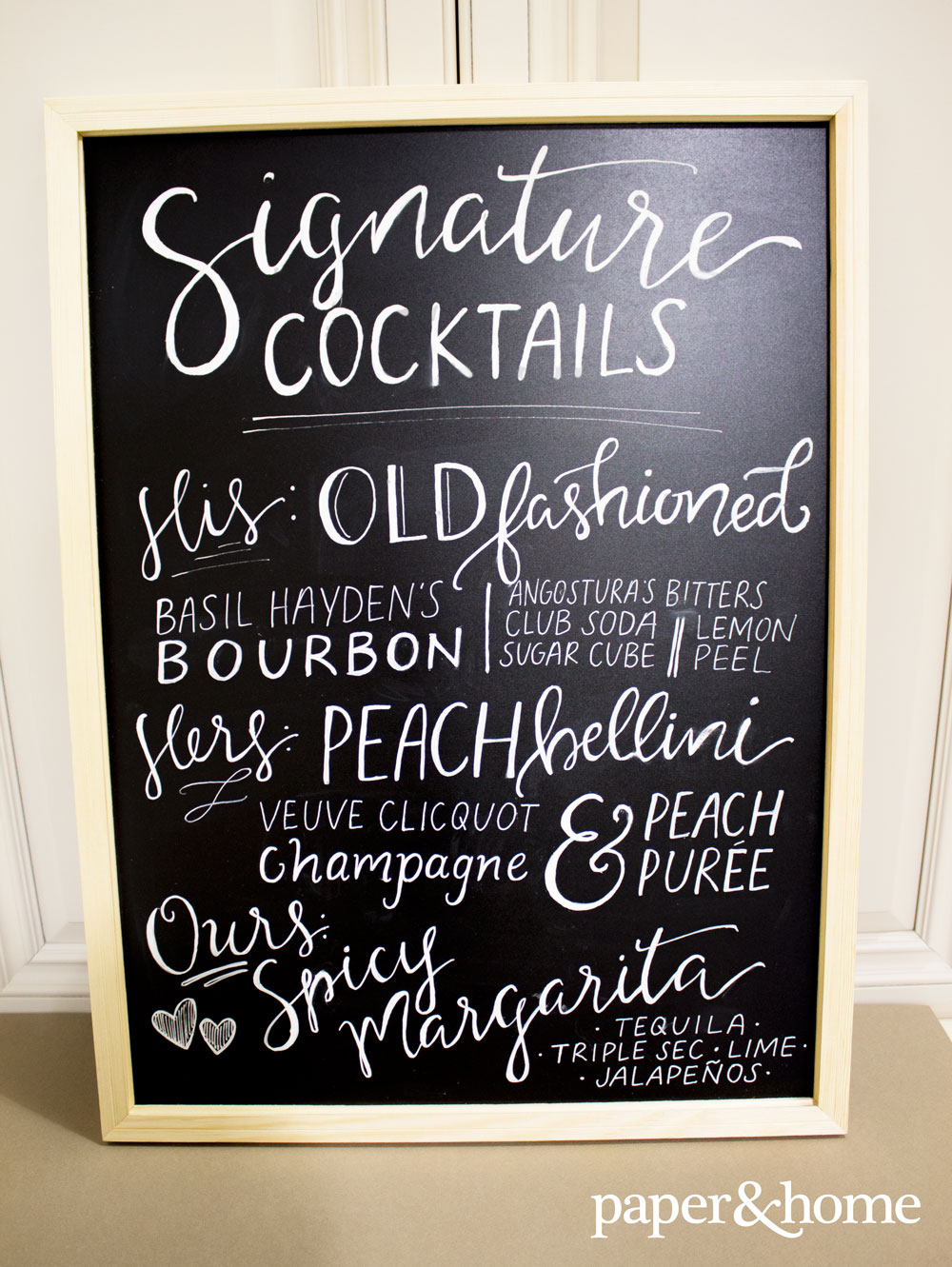 We had to get ourselves in on the chalkboard art action! Here is one of our designers working on our boutique's sidewalk sign.
And here is the final piece. A two-sided, a-frame chalkboard sign promoting all the fine goodies at Paper and Home in Las Vegas, along with our brand's mission.
Comments