<< BACK TO BLOG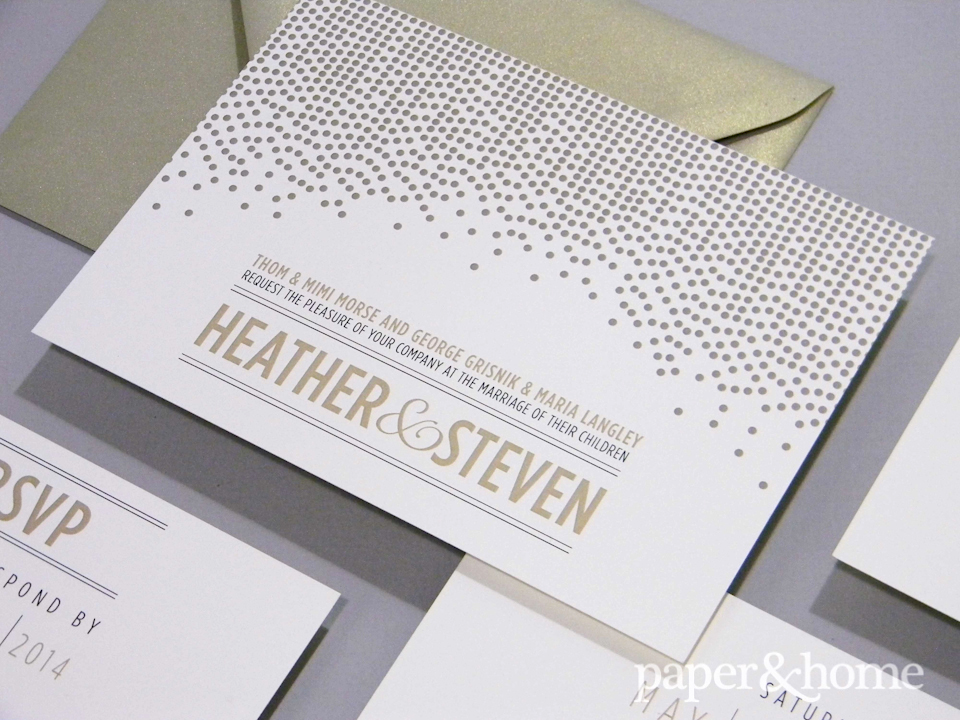 Heather and Steven walked into our store and knew just what they wanted: something contemporary and fun! They had a ton of great inspiration. We boiled it down to these cute, modern polka dot wedding invitations!
The couple loves gold and we couldn't agree more! The fun begins with a gorgeous gold shimmer envelope. Who wouldn't want to get that in the mail? The invitation card featured gold polka dots stringing down from the top, in a festive pattern. We utilized modern fonts and let their names pop in a larger typeface. This card is really striking because Heather and Steven kept it so minimal, allowing for an impactful design.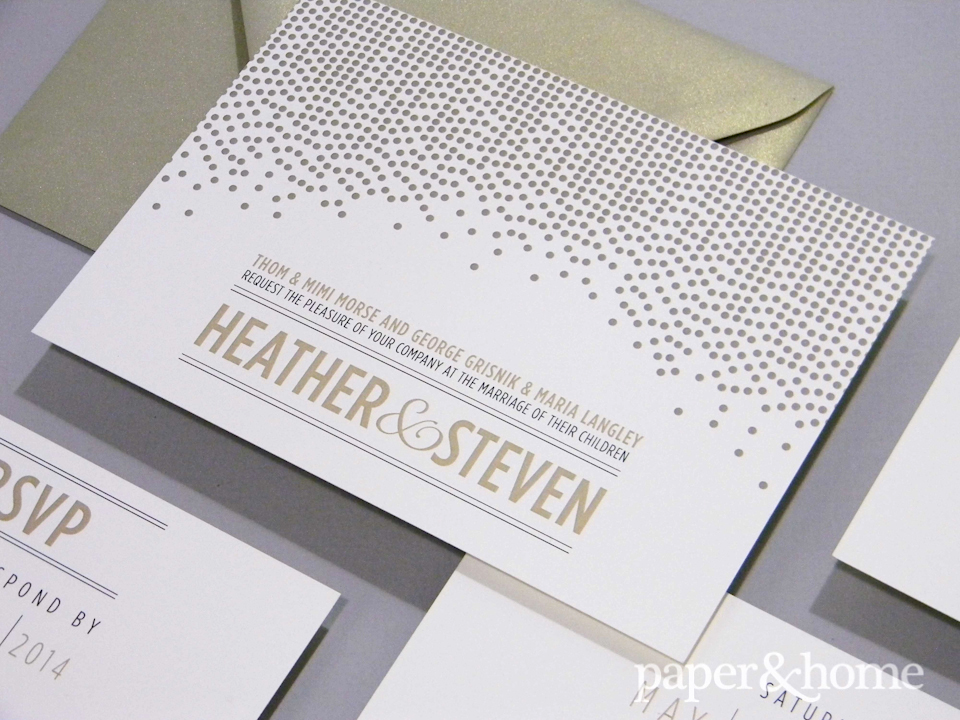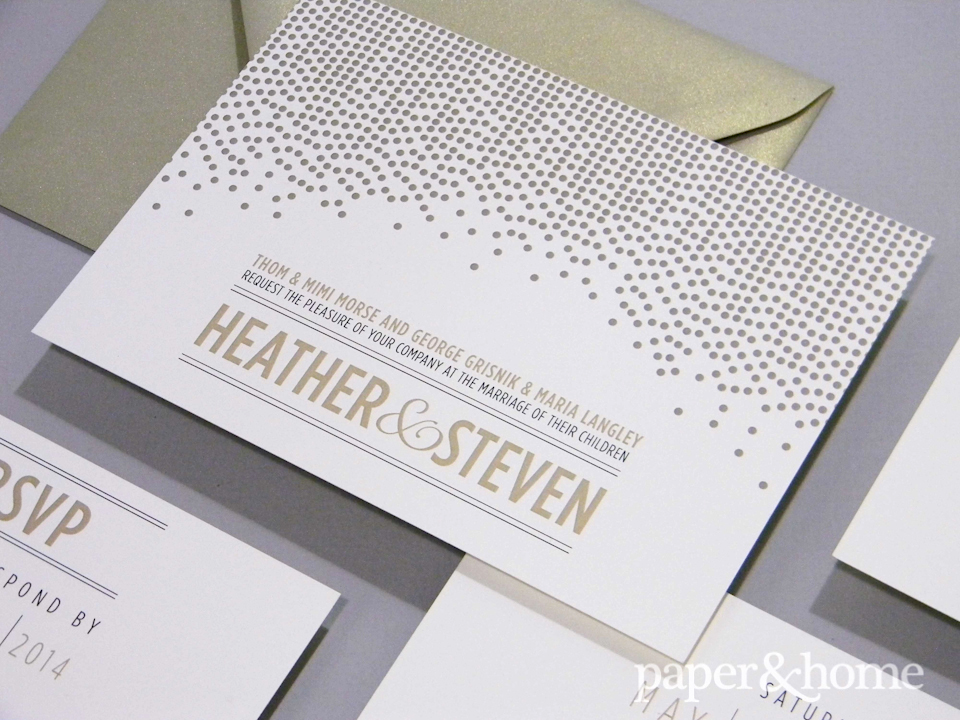 All of the details were written on a ceremony and reception card. The fonts and layout coordinated perfectly with the invitation card. Heather and Steven hosted a fabulous daytime wedding. Their ceremony took place in the late morning at Grace Presbyterian Church, followed by an early afternoon reception at Honey Salt in Las Vegas.
These contemporary polka dot wedding invitations are so popular, they made it into our new ready-to-order stationery album, set to debut next month. Stay tuned!
Comments