<< BACK TO BLOG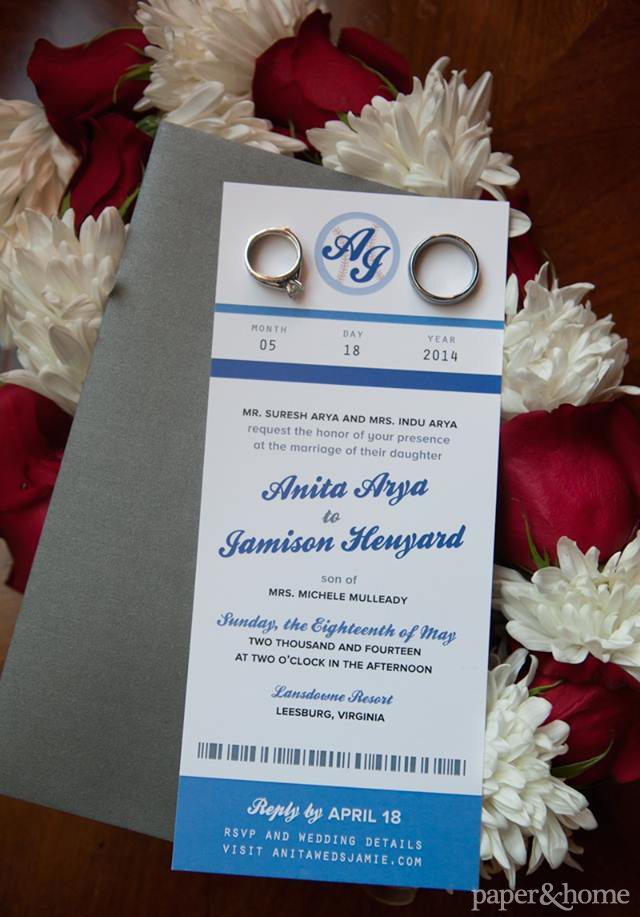 Anita and Jamison are big-time baseball fans, so they wanted their wedding to be a reflection of their passion. We helped set the tone with these fun sports themed wedding invitations!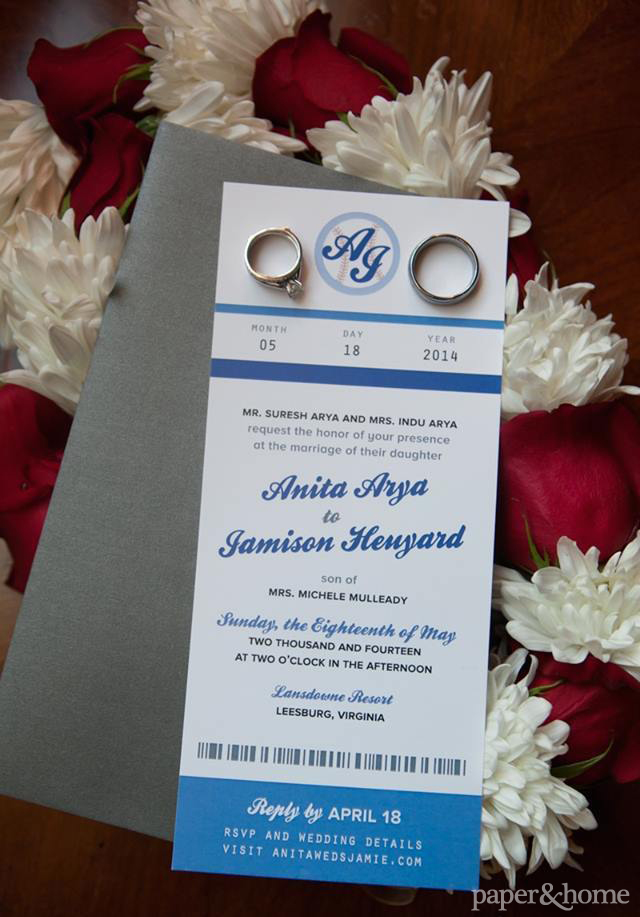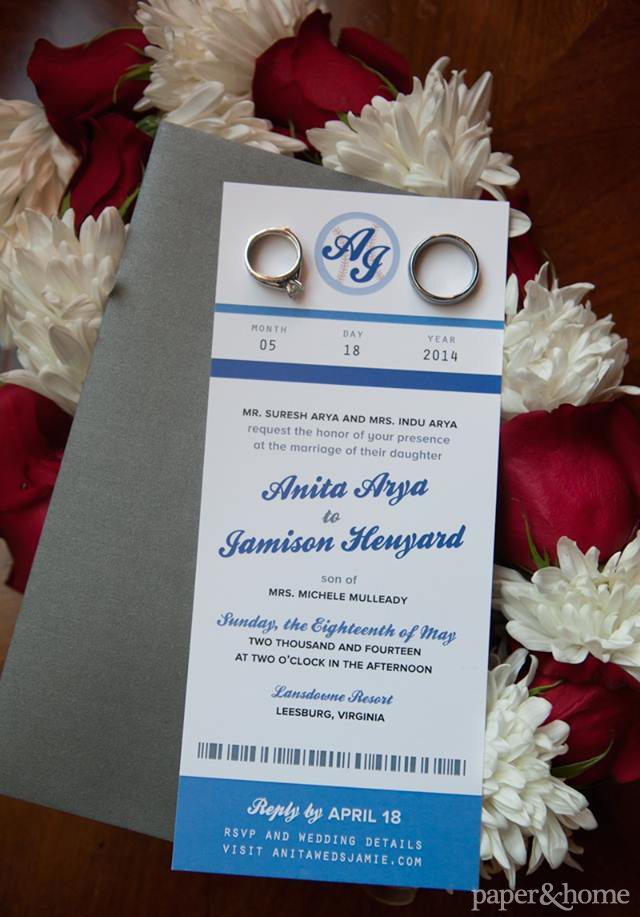 The overall design is inspired by a baseball ticket. The font choice for the wedding date and website details, along with the barcode, give it that traditional ticket feel. The remaining font choices make it feel more wedding-like. When paired together, the baseball themed wedding invitations were a hit! (pun intended… sorry, had to).
Now, we faced a dilemma when designing Anita and Jamison's baseball wedding invitations: they like different teams! Thankfully, there was some common ground with the team colors. So we went with a blue and white palette, and the rivalry was put to rest (for the time being).
We absolutely love how their baseball monogram came out. It's a fun play on the traditional wedding monogram, and a perfect fit for Anita and Jamison.
The couple kept the baseball theme going into their custom table numbers. To be fair, we used player names and numbers from both of their teams on the table numbers. Fair and balanced, like a good marriage ought to be.
Comments