<< BACK TO BLOG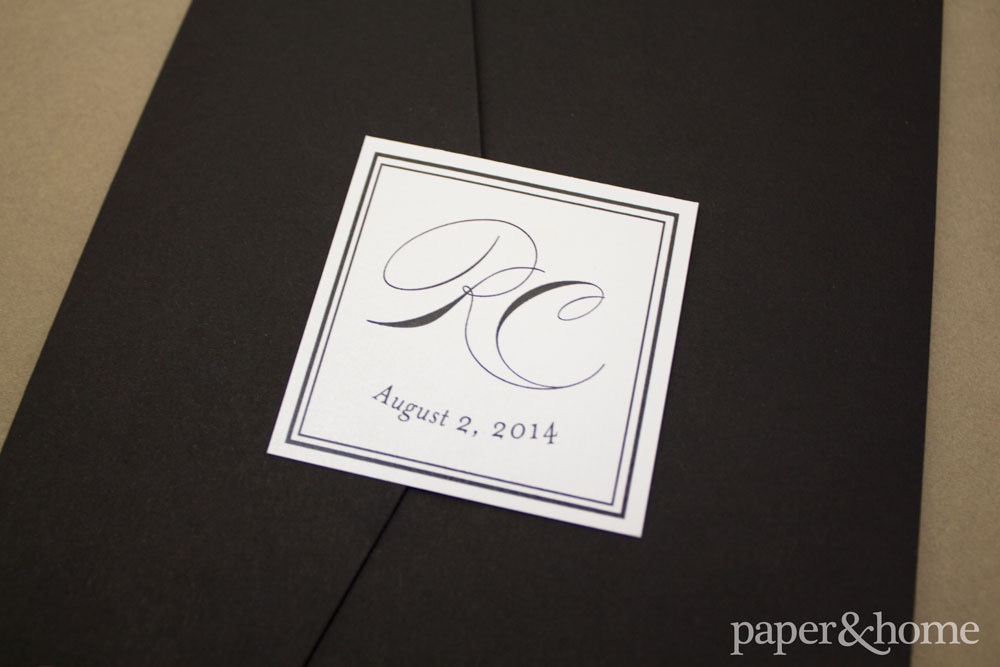 We were introduced to Roxana and Corey by our go-to hairstylist, Amy Mowat. The couple wanted classic wedding invitations with simple, elegant touches.
The couple thought about every little detail in creating a classic set. First, the color palette of black and white is a timeless choice. They added interest to this palette by encompassing their wedding invitation in a black trifold pocket. The pocket was sealed with a monogram tag featuring Roxana and Corey's the first initial and their wedding date.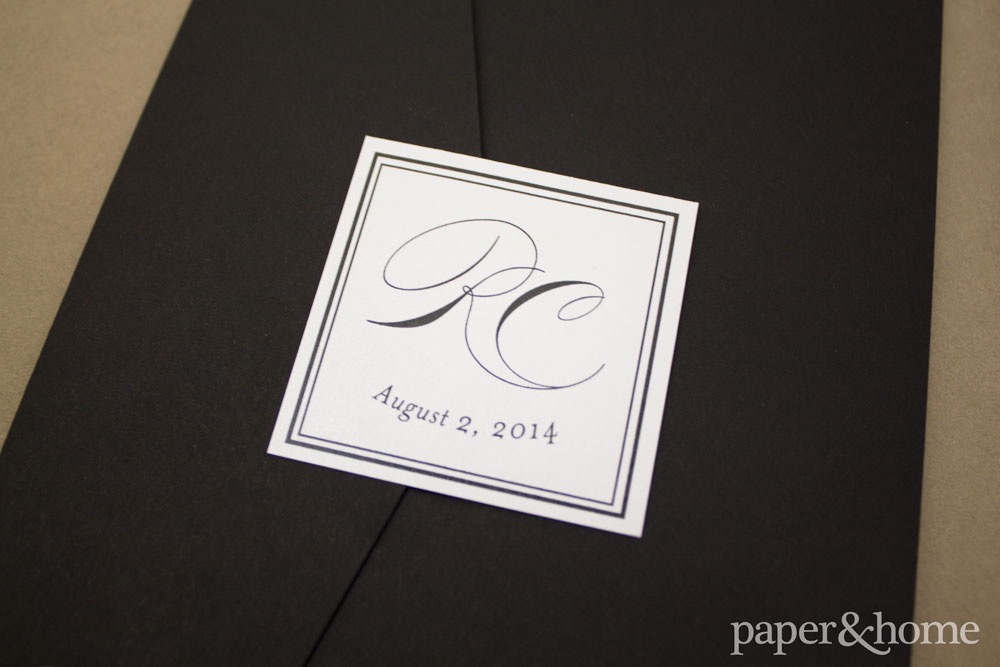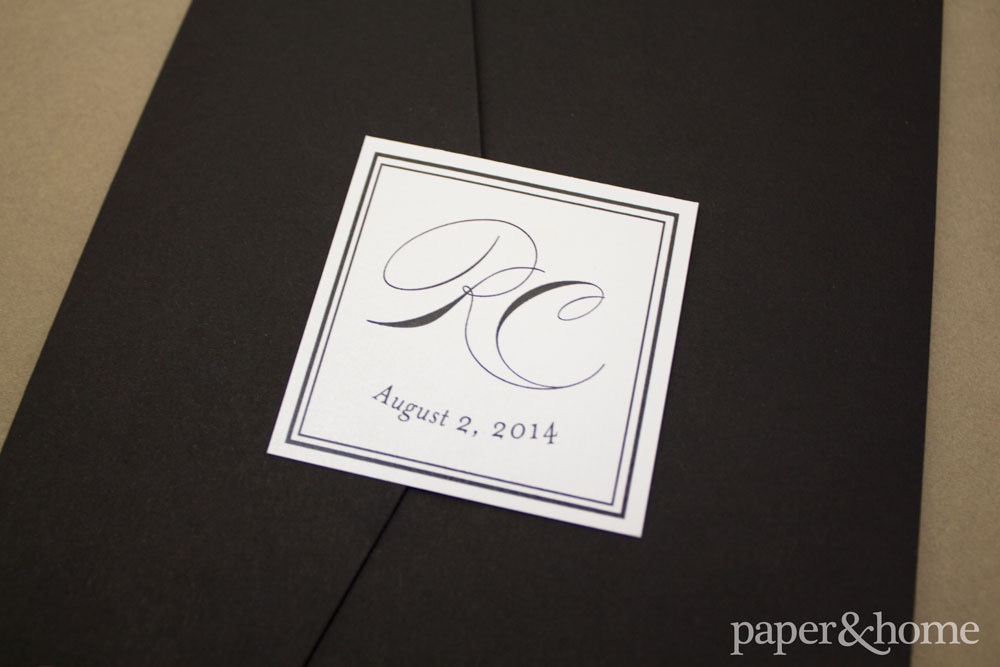 Inside the pocket, we utilized the same font for the name as we did for the monogram pocket seal. Additional classic fonts complete the layout, allowing the couple's names to shine.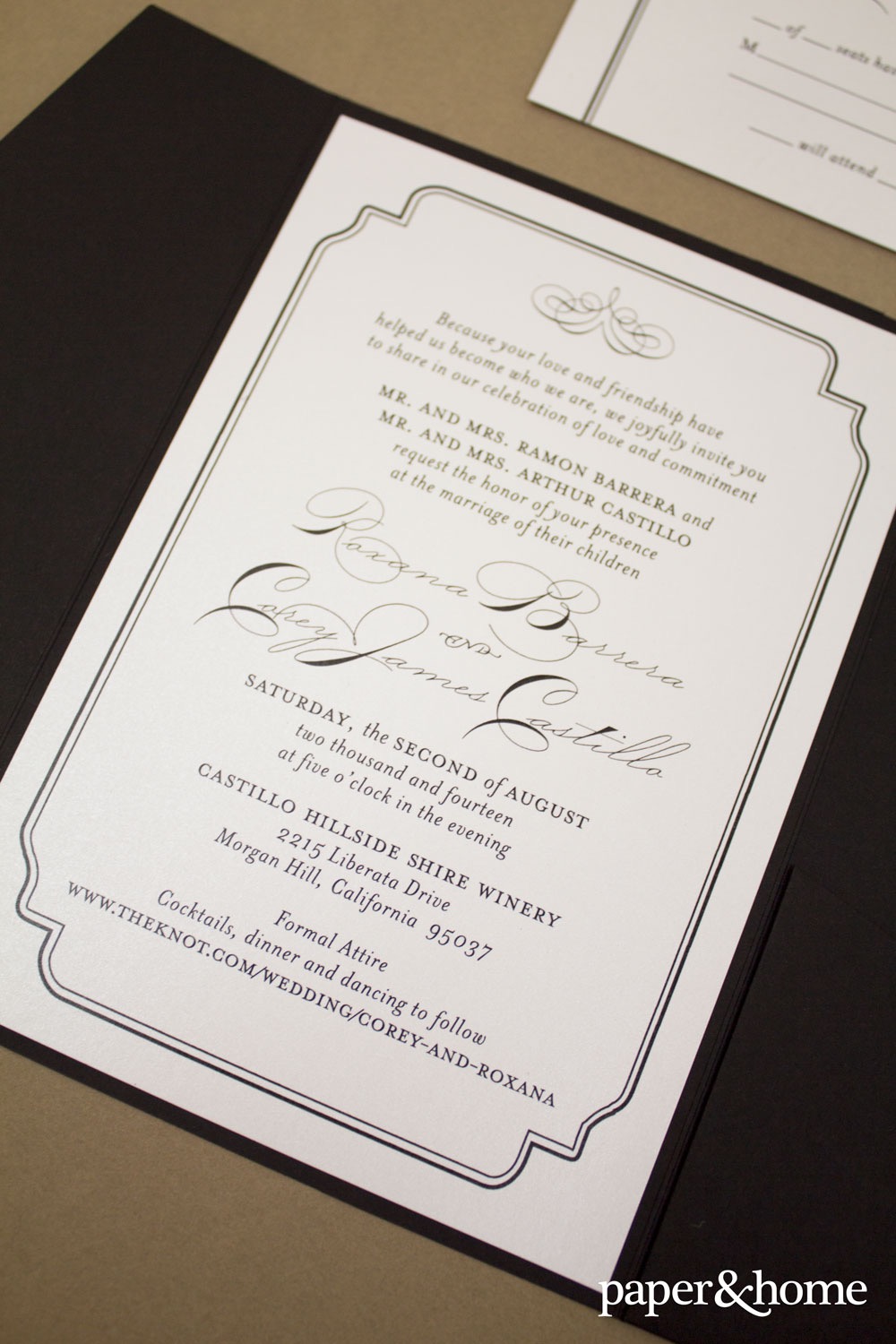 The reply card was clean and beautiful. A mix of fonts, swirls, and a double-line border make it just right.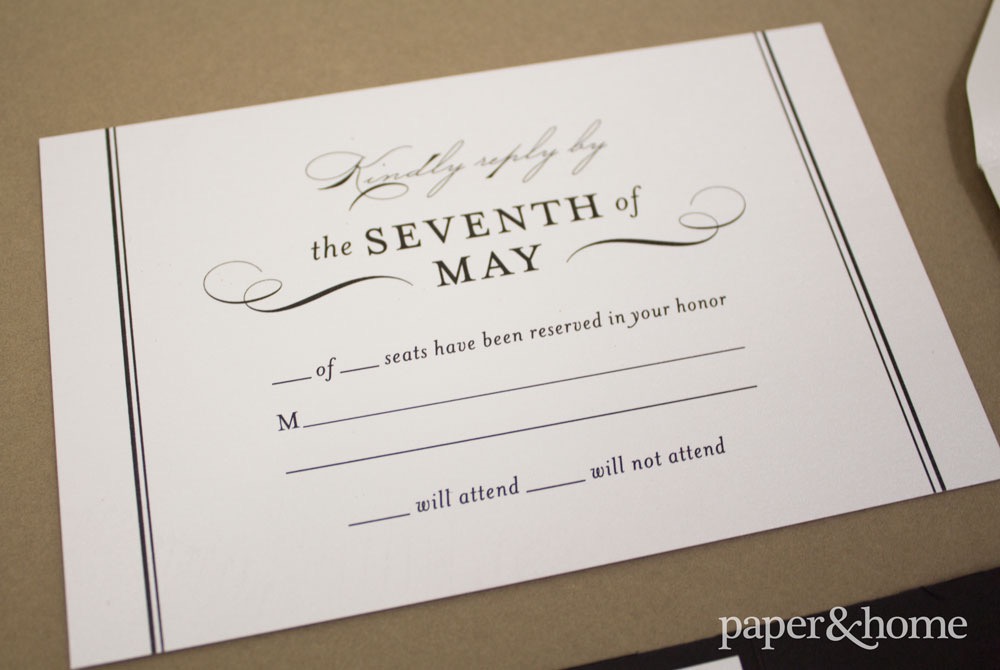 Roxana and Corey's place cards picked up the border and flourish found on the invitation card. We love it when the accessories tie it all together!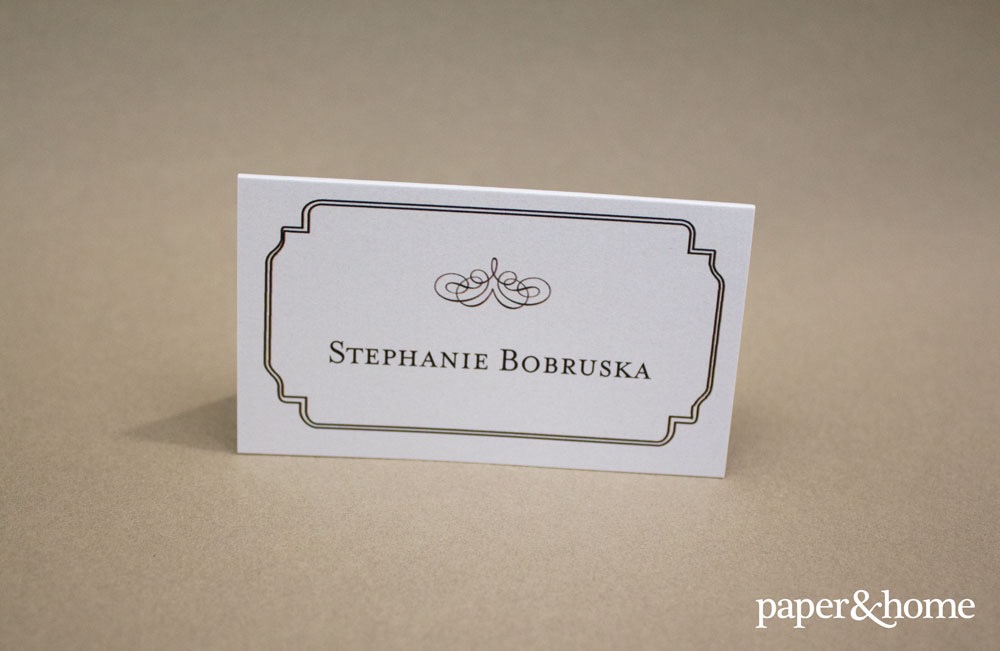 Comments