<< BACK TO BLOG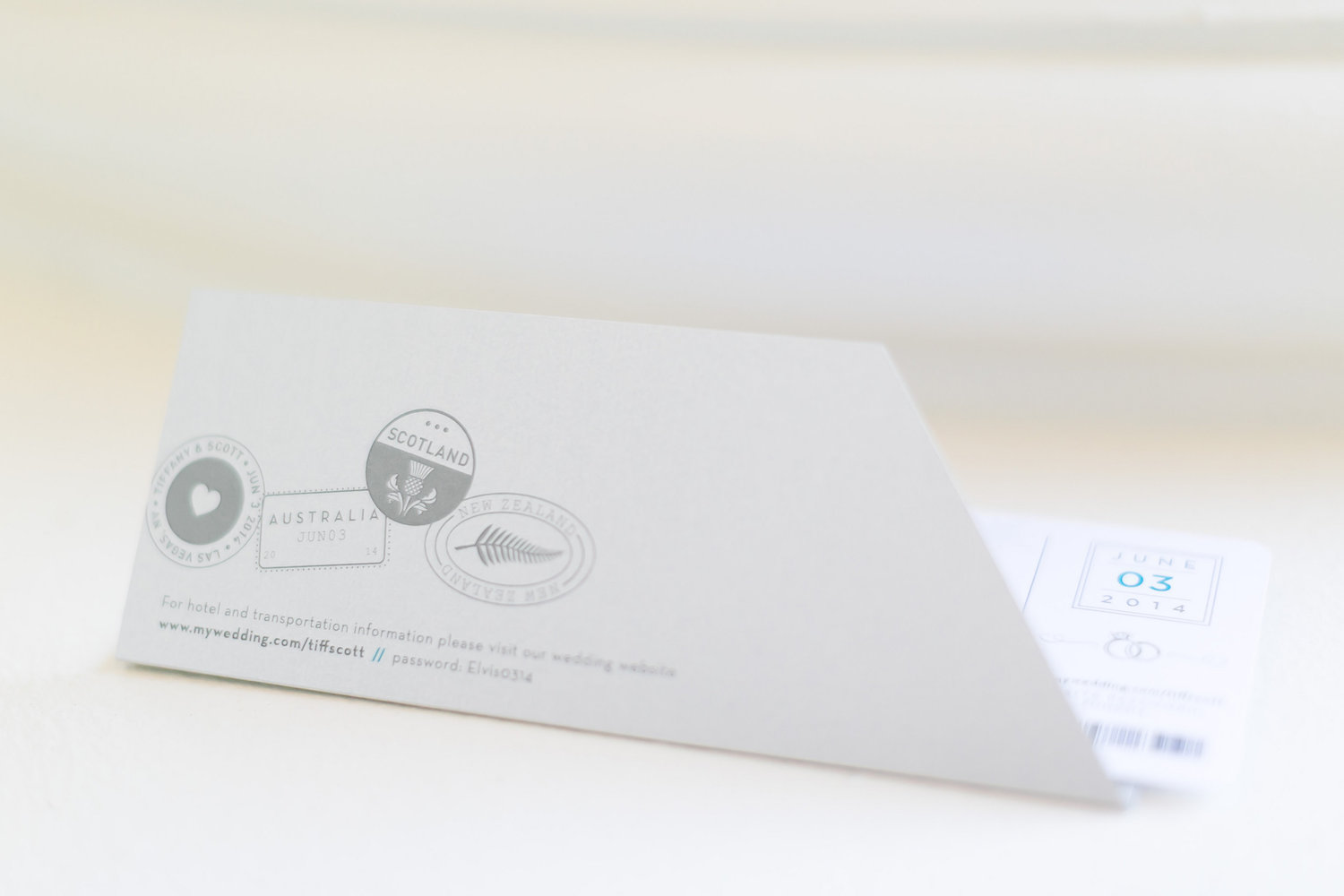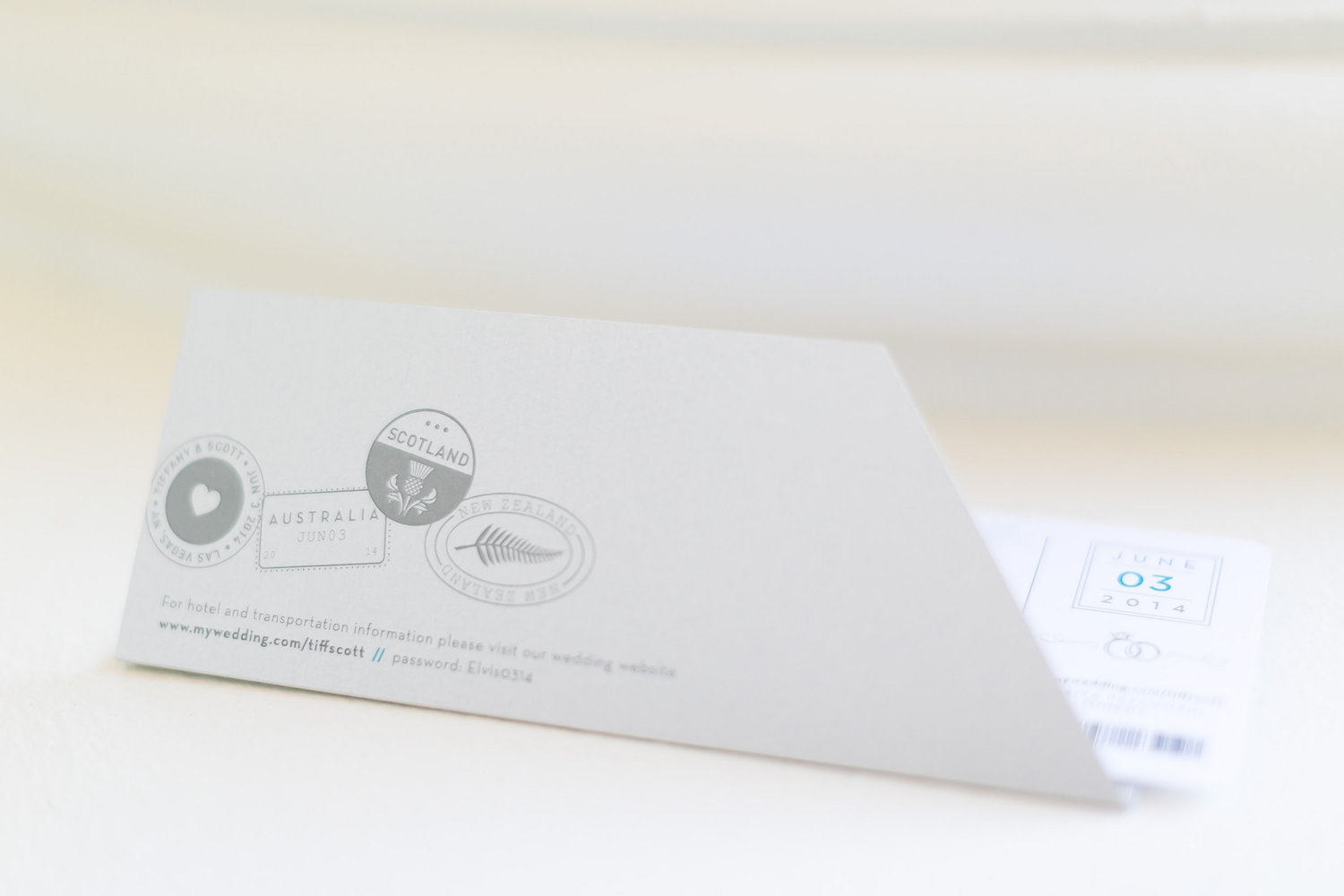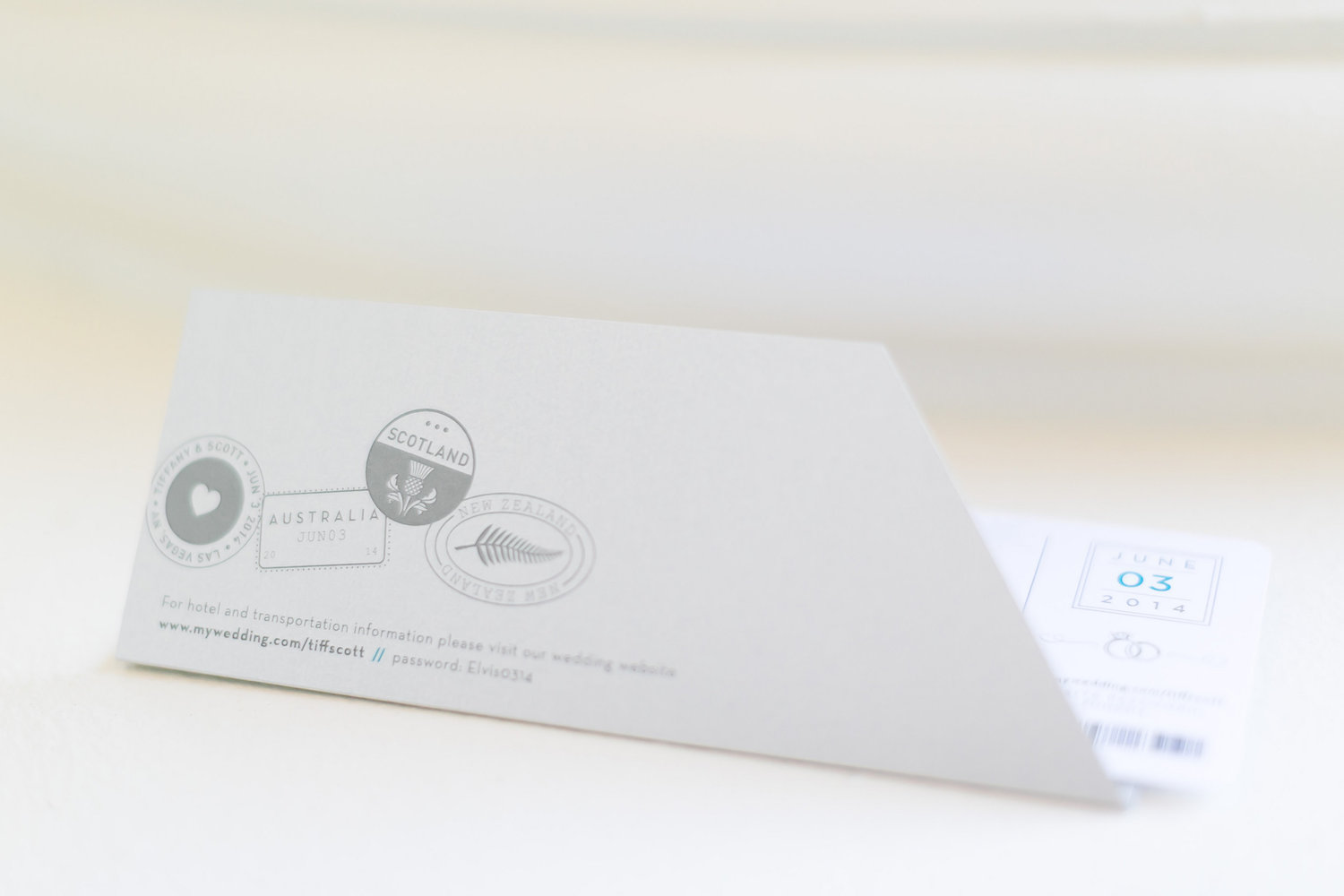 When Scheme Events and J. Anne Photography get together, we just know there are going to be beautiful wedding photos to ogle over. Tiff & Scott's wedding at Four Seasons Las Vegas is no exception. Our contribution to their lovely day are these destination wedding invitations.
J. Anne was there to capture all the moments, so let's allow her to summarize the day… "Tiff and Scott live in Dubai, yet they have traveled the world… lived in several countries… and have touched lives across the hemispheres. So when it came time for them to plan their wedding, a central location was needed. They had a long distance relationship with Scheme Events… who were their wedding planning eyes and ears.
The wedding day preparations began in Tiff's suite at Four Seasons Las Vegas, and even though they were thousands of miles away, the feeling of home was palpable. Warmth radiated from Tiff and her mother, Jane. Her bridesmaids seemed to float through the room fetching details and helping in any way they could find. One of the most amazing details of the day came from Tiff's mother. Jane had brought along her grandmother's, Tiff's great-grandmother, wedding ring to gift to Tiff the morning of the wedding. With Tiff's grandmother and mother already in the room, we had the chance to photograph four generations of wedding rings together. The gravity of that moment is something that I will never forget." Go see all of the wedding day moments on J. Anne's blog!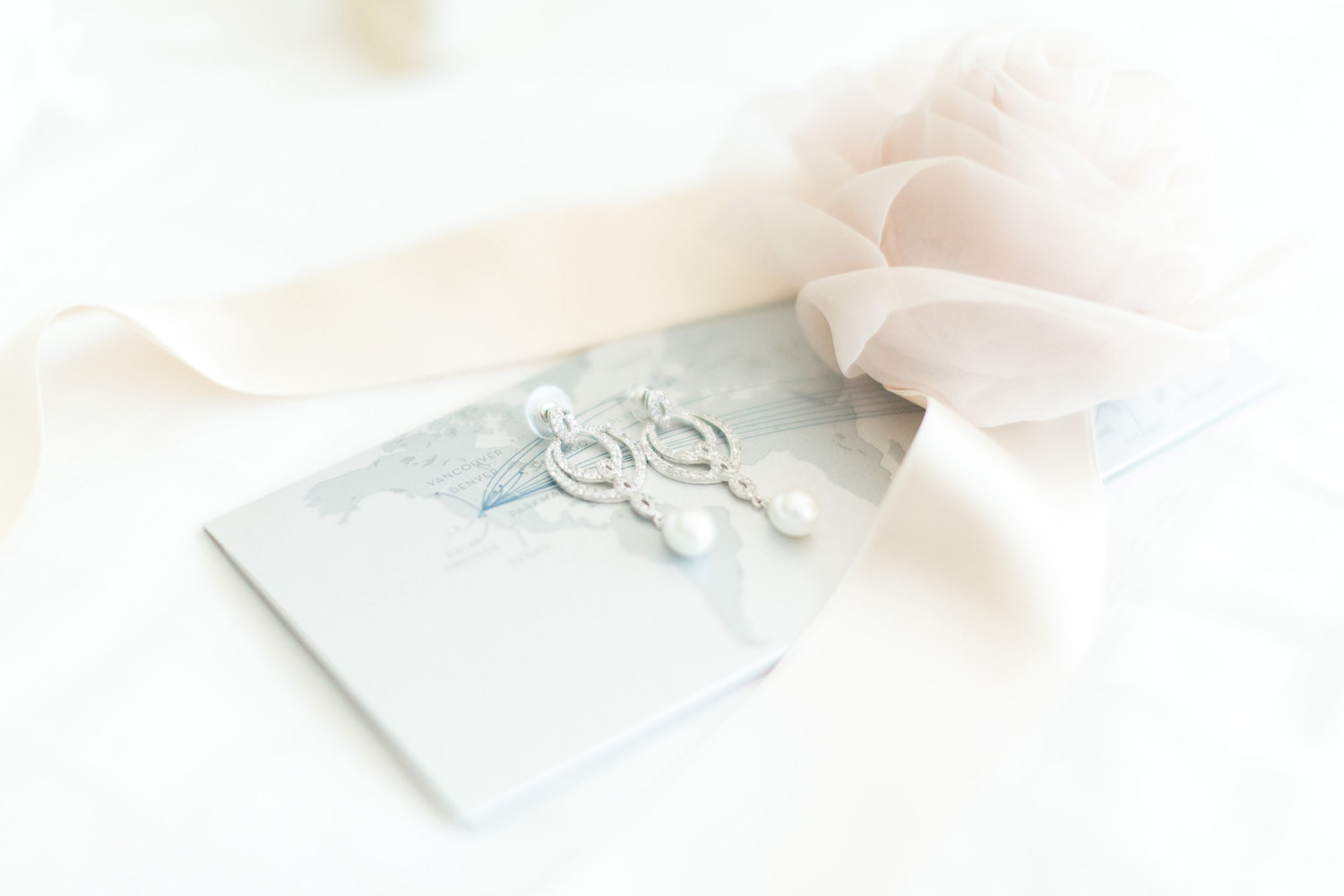 A worldwide map printed on the wedding invitation pocket featured the cities that each guest would be traveling from—all leading to fabulous Las Vegas.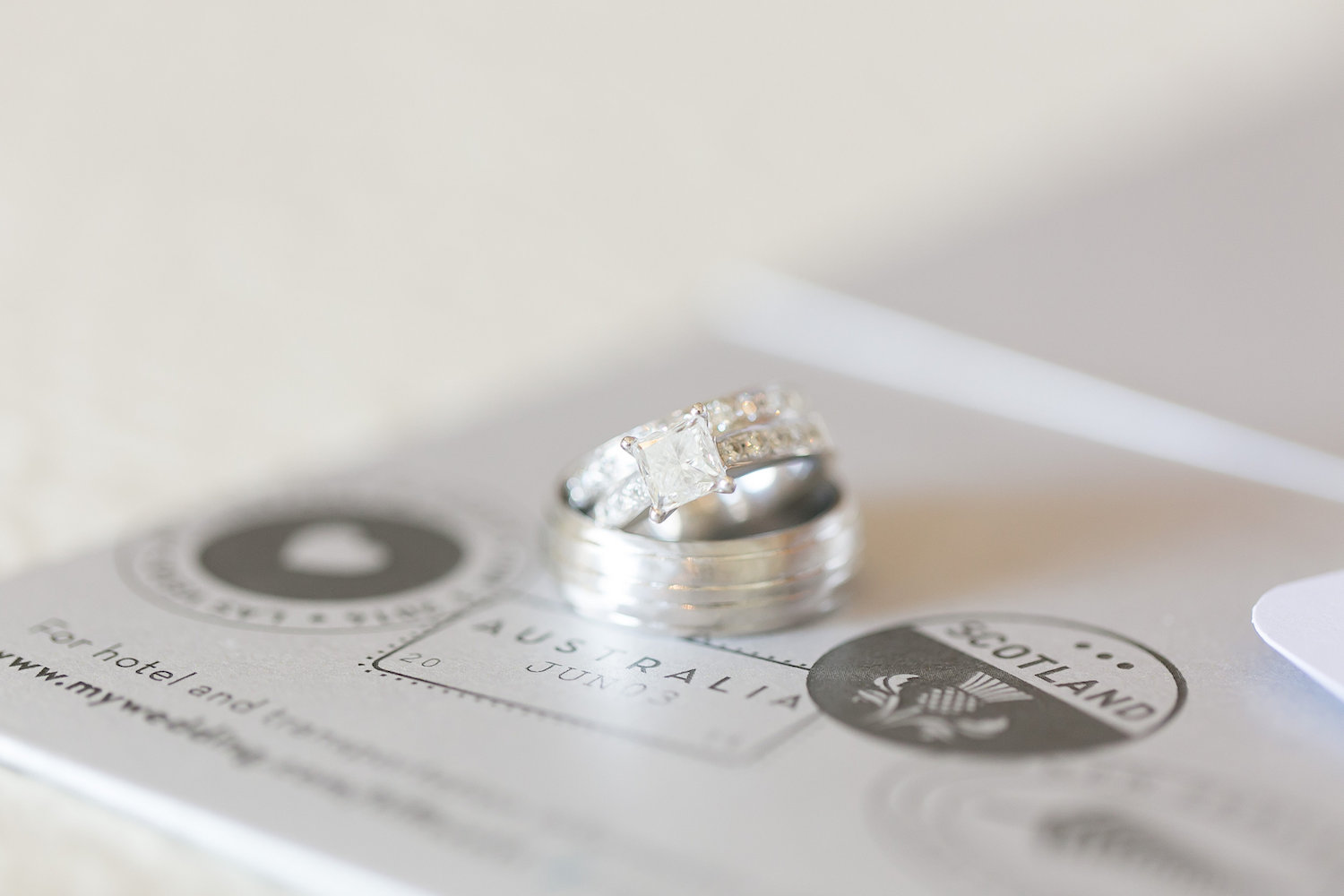 Custom designed stamps were created by our graphic design team for significant cities in Tiff and Scott's lives.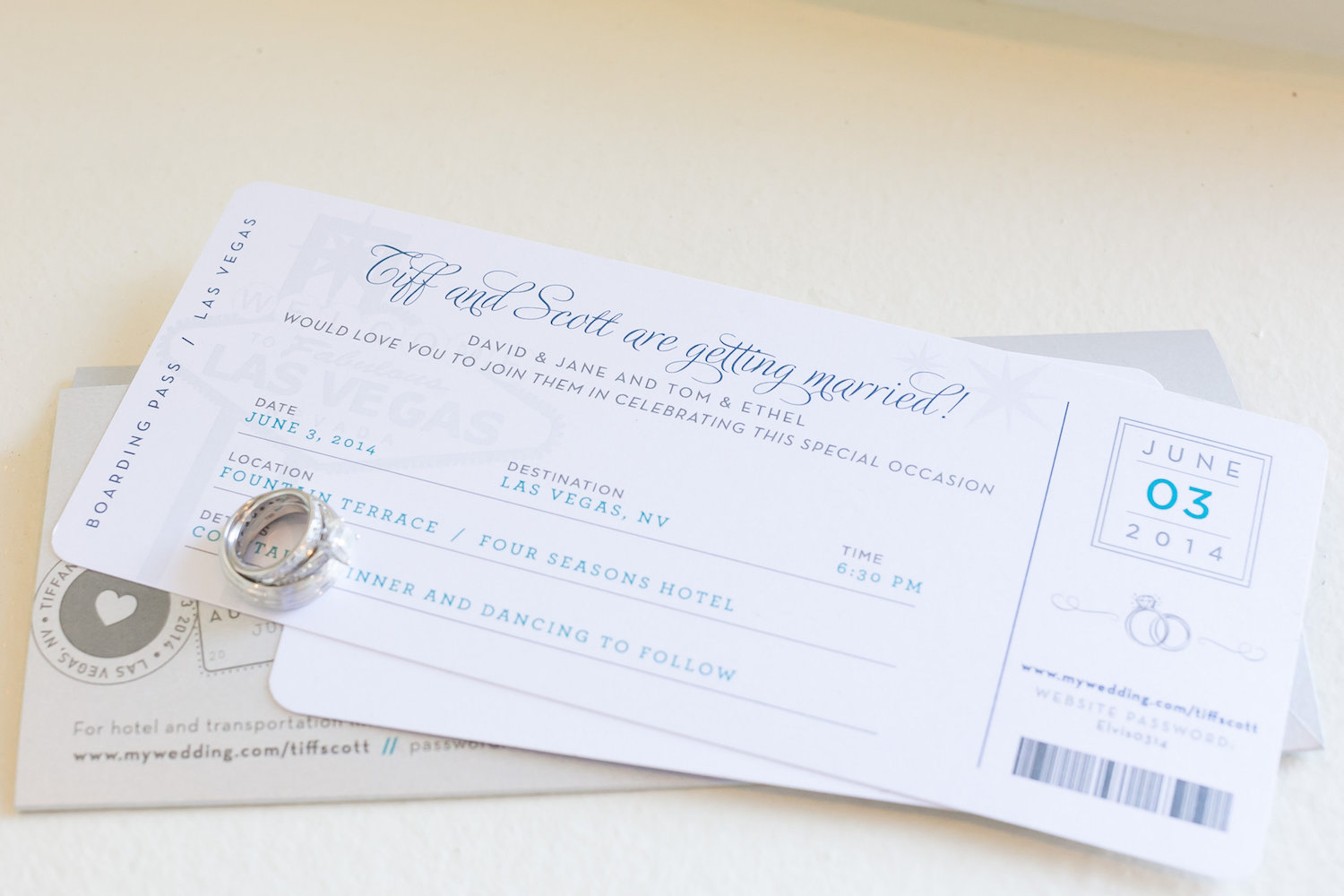 The boarding pass wedding invitation custom designed with a modern font treatment, shades of blue, rounded corners, and the Las Vegas sign in the background.
Comments