<< BACK TO BLOG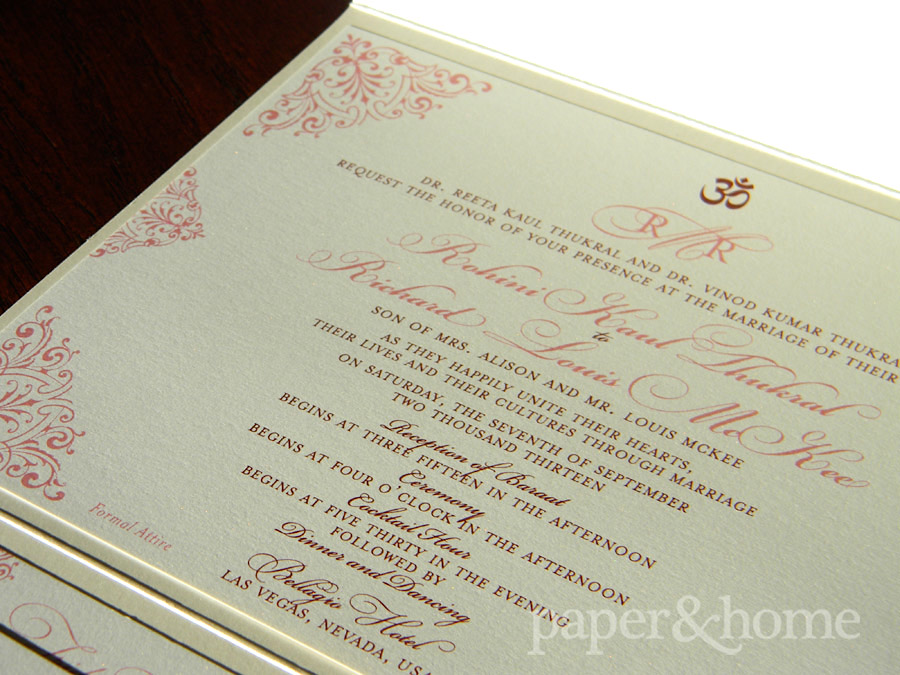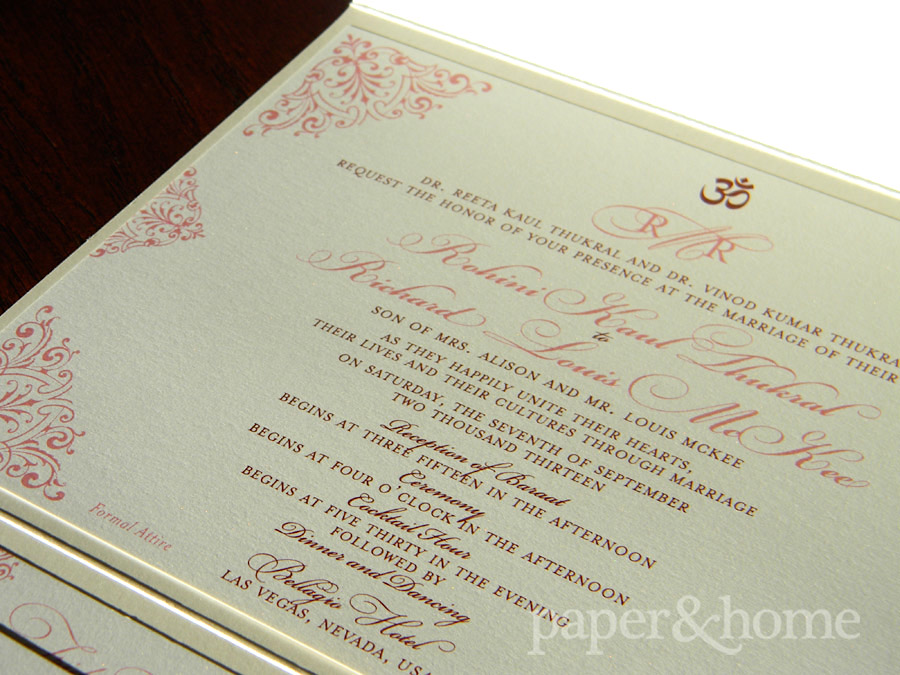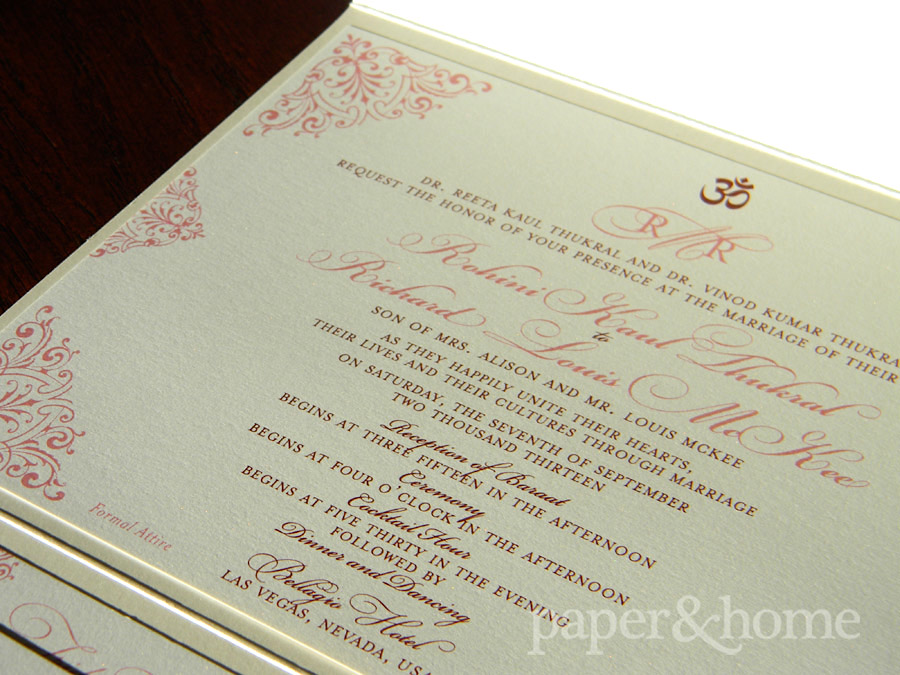 Rohini & Richard's Indian wedding invitations were perfect for their event at the Bellagio Hotel and Casino in Las Vegas. The beautiful array of red tones, ranging from blush to burgundy, emit elegance to the beholder. The set includes the invitation card, reply postcard, henna party invitation card, and Sunday brunch invitation card. All of these elements were printed on a gorgeous champagne shimmer paper, bundled in a matching pocket, and enclosed in a corresponding envelope, complete with a blush pink envelope liner.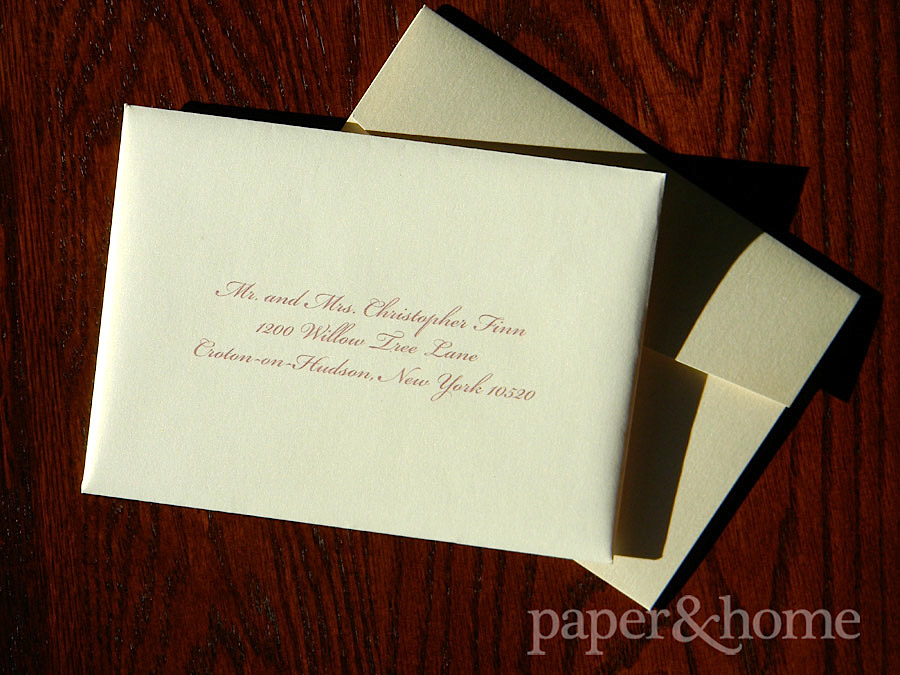 It was important for Rohini to honor her Indian heritage with the most sacred universal symbol of Om. This blessing was placed atop the main invitation card. The Sanskrit symbol consists of the three sounds (a), (u), and (m), representing various fundamental triads. It is believed to be the spoken essence of the universe. It is uttered as a mantra and in affirmations and blessings. We were blessed to work with Rohini, her mother, and Richard on creating these gorgeous invitations.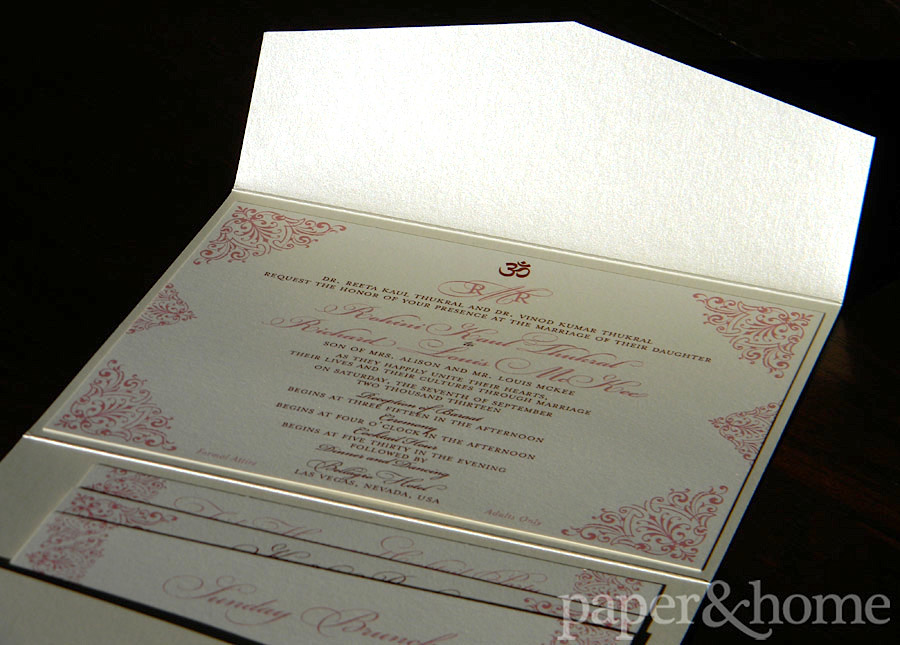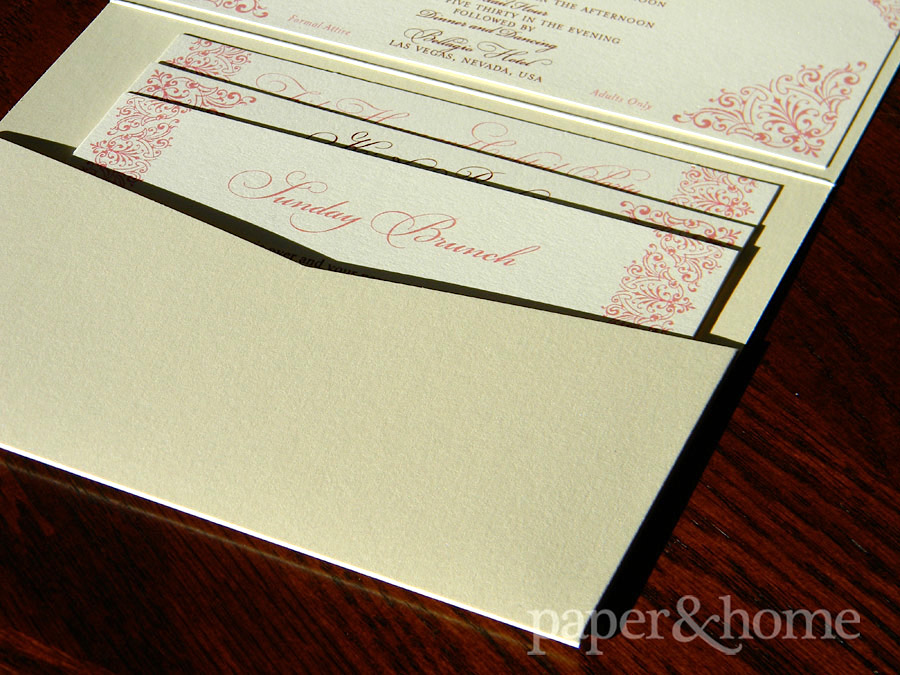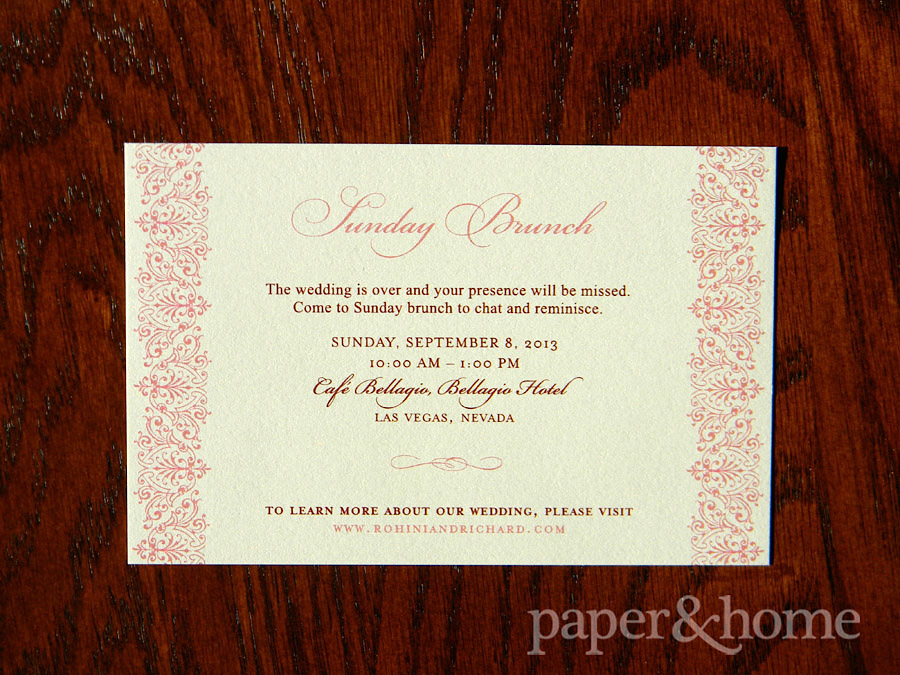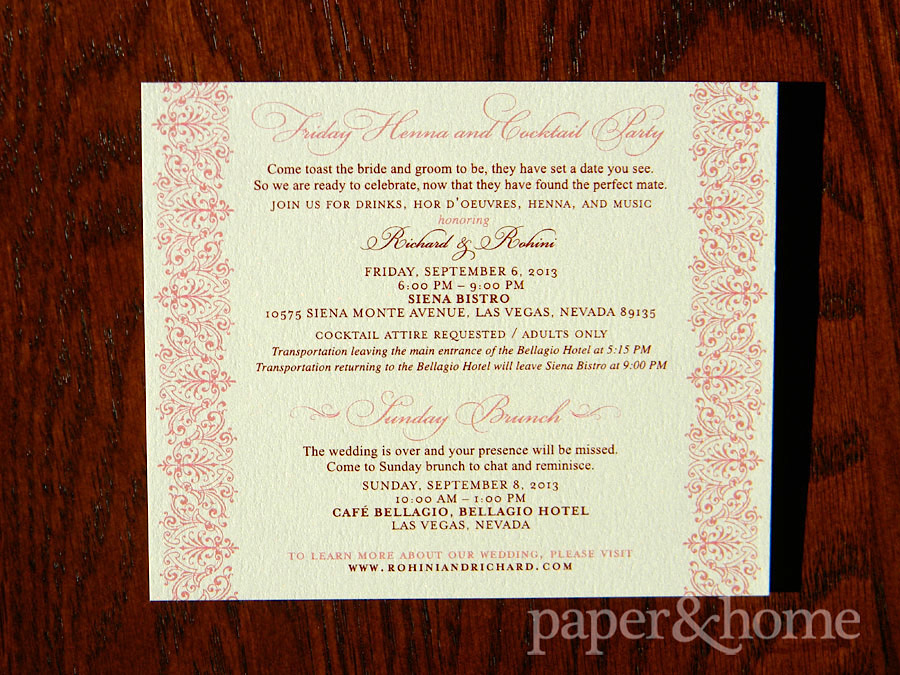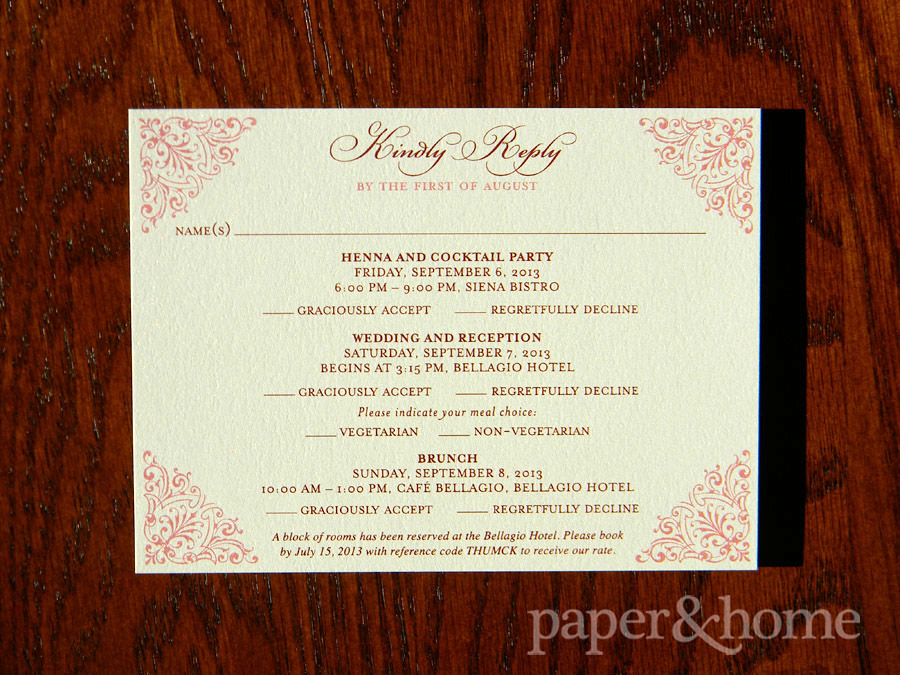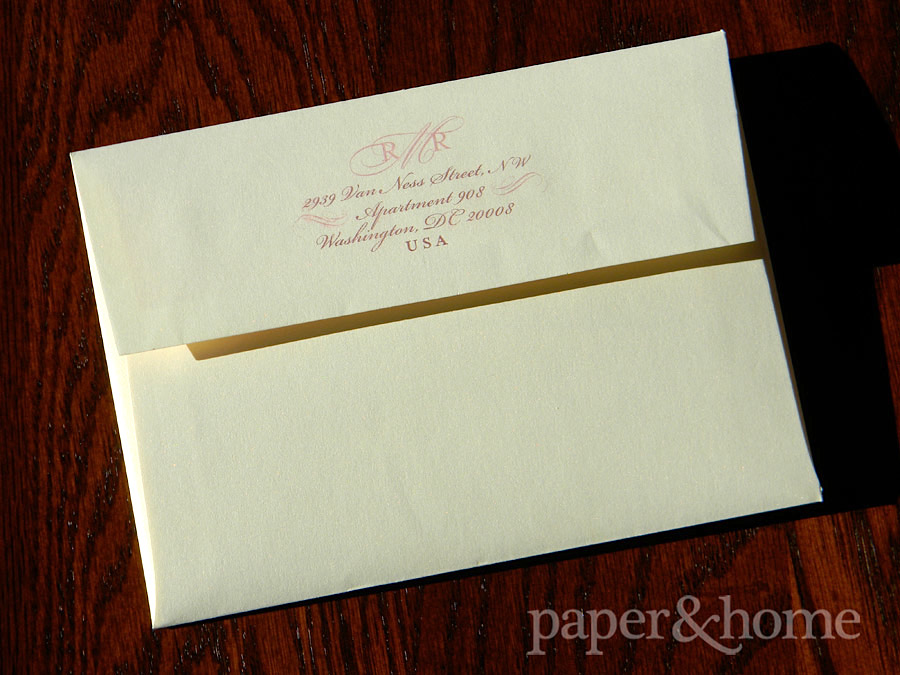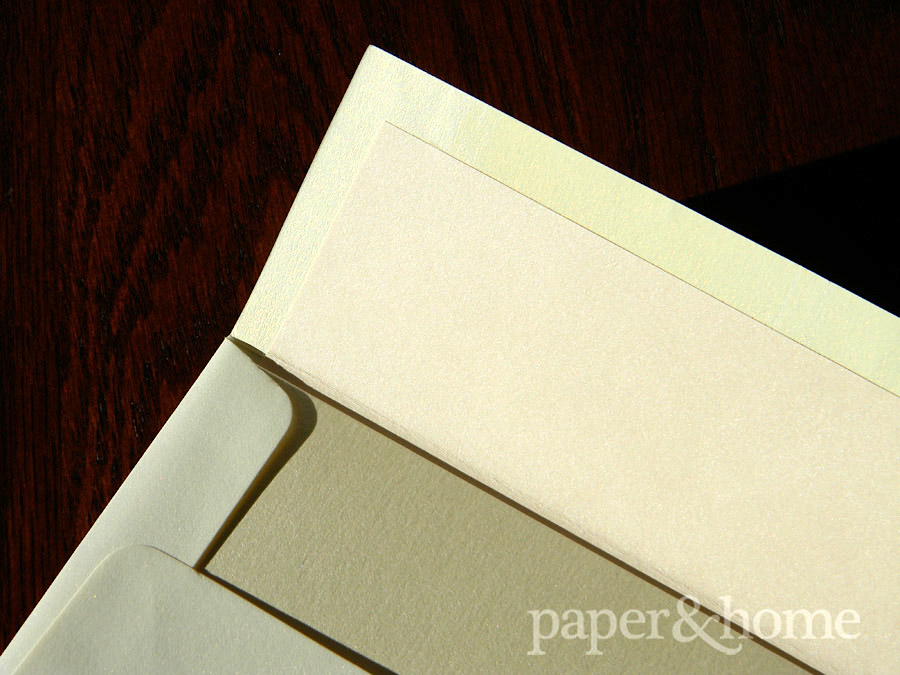 The bride had these kind words to say about Paper and Home on Yelp: "Doesn't matter where you live or where you are getting married, you should absolutely use Paper and Home for your invitations and related material. Brooke was SO patient with my mother and I as we struggled with ideas, language, colors, all of it. I live out of state and that didn't slow down the process one bit. She was always responsive and kind. Brooke was also filled with so many ideas and provided more options than we could even really handle. I researched custom invitation companies in California, Nevada, Maryland and DC and know that I found the best one."
Thank you, Rohini!
Comments